by
posted on January 20, 2020
At the SHOT Show 2020 Industry Day at the Range, Shooting Sports USA Executive Editor John Parker spoke to 18-time Bianchi Cup Champion and Captain of Team Ruger Doug Koenig about his exciting new line of ammunition, as well as his plans for PRS Production shooting this year.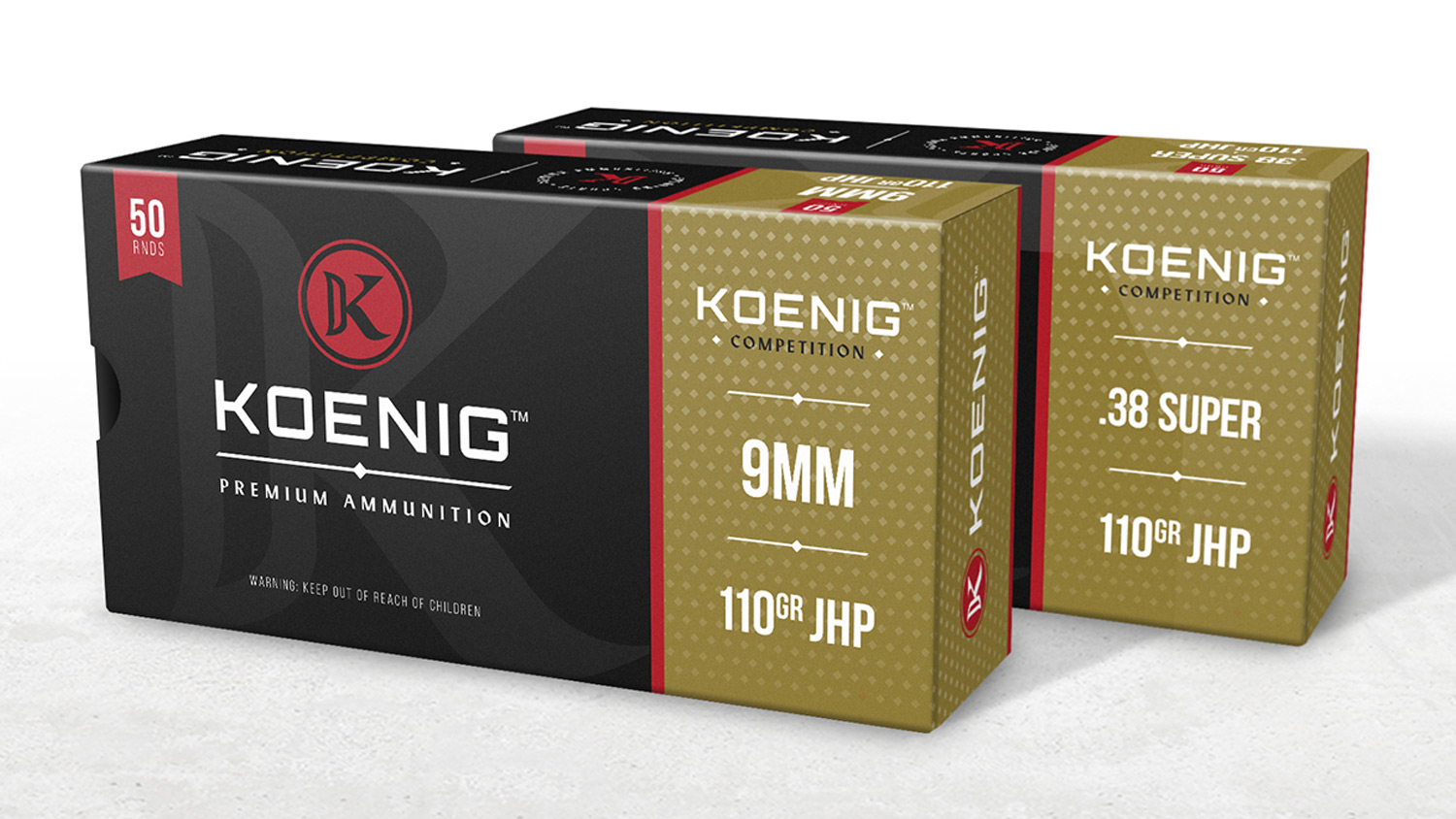 Koenig Competition ammunition has been a few years in the making, with the pro shooter working with major manufacturers in developing the new line. It features a lighter 110-grain JHP bullet made by Hornady and is balanced for both competitive shooting and defense. Currently, Koenig Competition is available in 9mm and .38 Super and built with high quality components, including the aforementioned 110-grain bullet for both. The 9mm reaches 1150 fps and the .38 Super reaches 1160 fps. Koenig says it's on store shelves now at Bass Pro Shops and Cabela's. Be on the lookout for a more in-depth look at the new ammunition in a future issue of the digital magazine.
Regarding the Precision Rifle Series Production Division, Koenig was crowned the division champion at the close of 2019 after a stellar year of shooting. In the interview he alluded to new products coming down the Ruger pipeline that will surely include his input from what he's learned over the past few years, similar to the Ruger Custom Shop SR1911 pistols that have proven to be very popular with competitive shooters.
Learn more about Koenig's new ammunition line at koenigshootingsports.com.