One question I'm often asked is, "What should I buy to compete with?" Essentially, it has a lot to do with personal preference, however the top choices have earned their spot on the list for a reason. My next bit of advice is for them to go to a match and see what everyone is using, compile a list of common reoccurring items and afterwards—do your research. Well, the Internet makes it possible to do so without ever leaving your couch.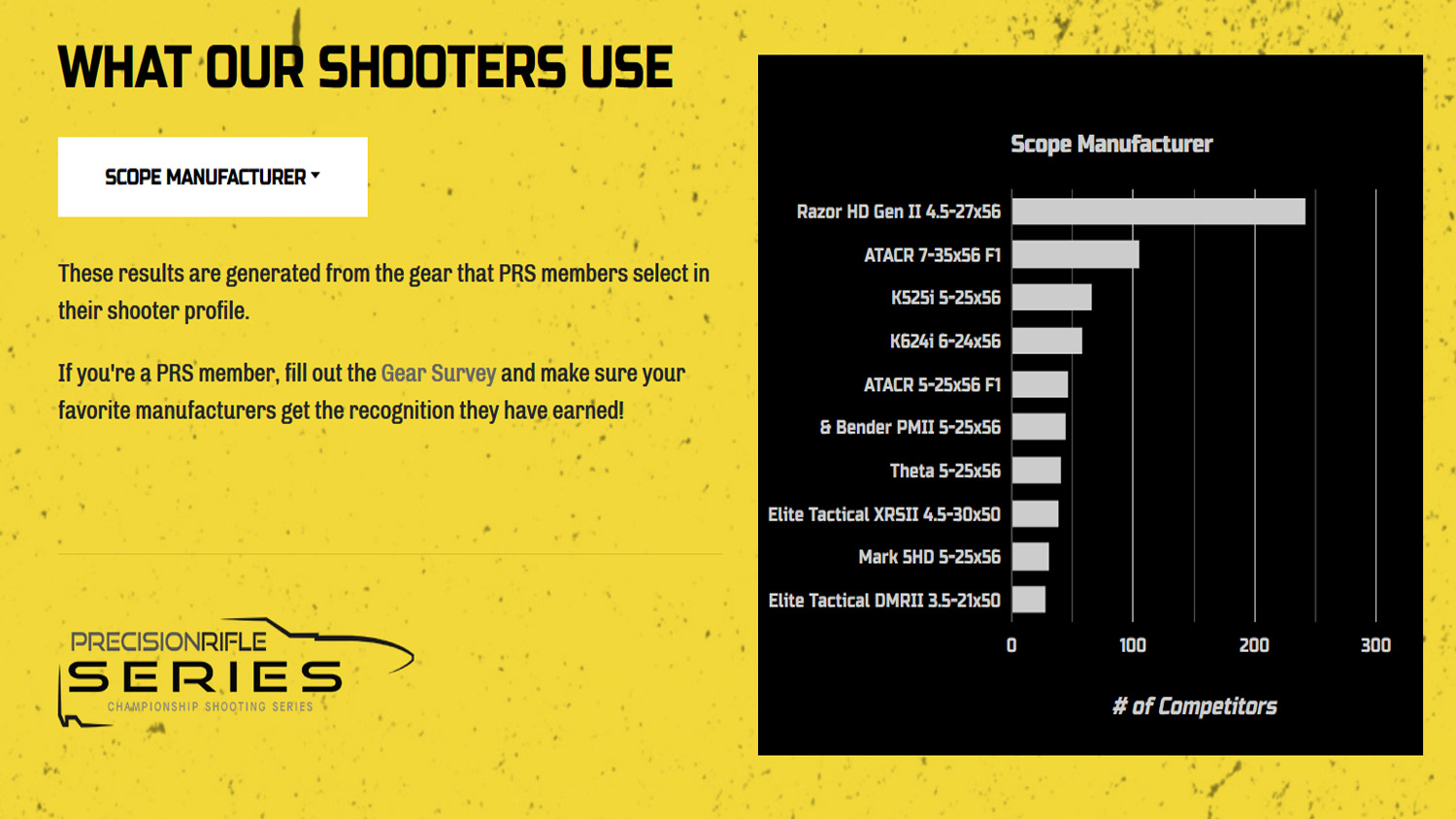 The Precision Rifle Series (PRS) website surveyed its members and listed the top 10 pieces of gear in over a dozen different categories. Let's turn our attention to optics and get an idea of what made the top five so popular. (The five top PRS riflescopes are listed below in order of popularity according to the survey.)
Vortex Razor HD Gen II 4.7-27x56mm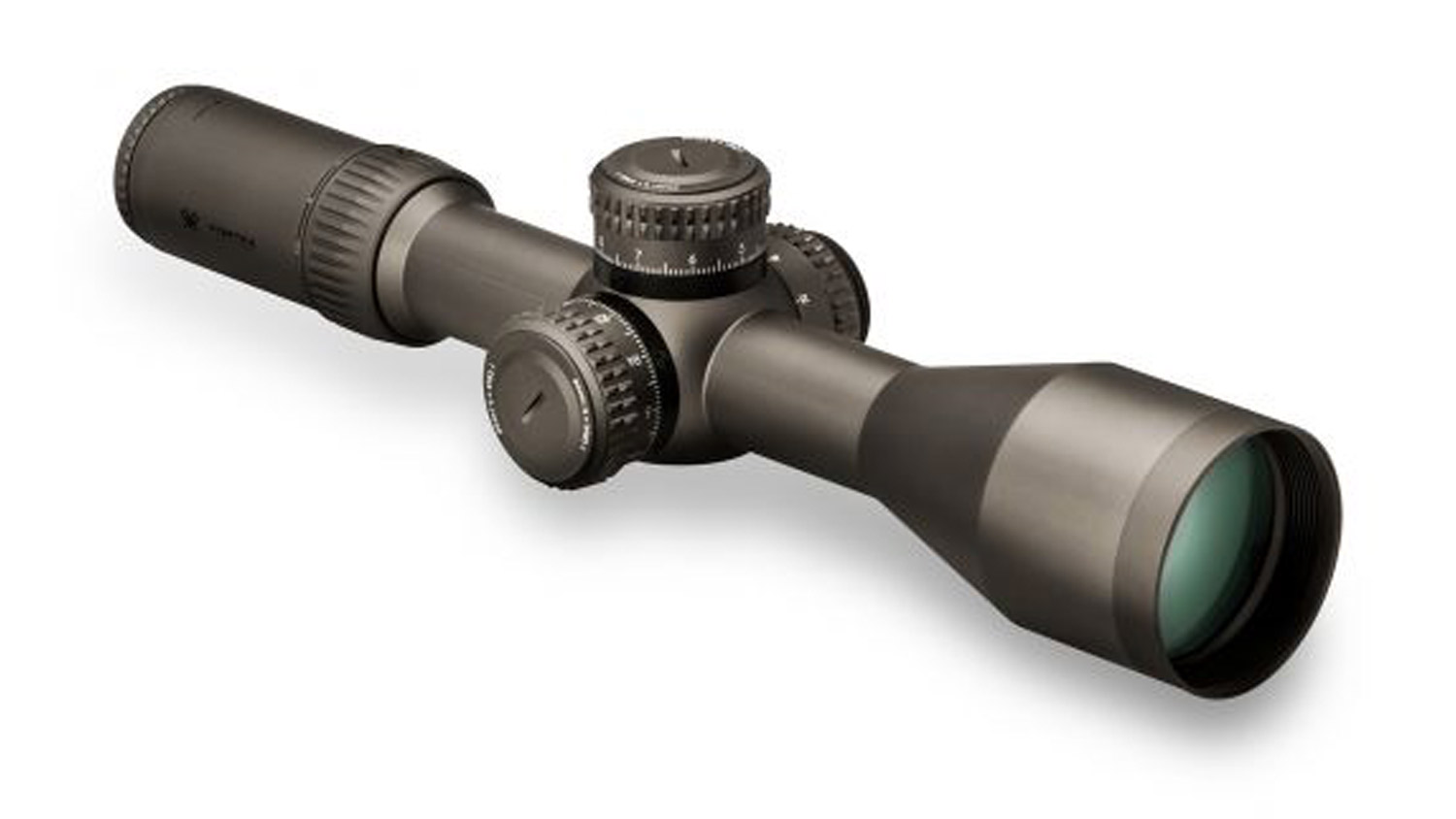 It's not surprising that 243 shooters surveyed reported they were running the Vortex Razor HD 4.7-27x56 ($2,899; vortexoptics.com) on their long-range rig. Vortex has earned a reputation of stellar quality without the associated price tag. While the least expensive model hovers around $2,000—the price still makes this the budget glass of the survey. The Horus H59 reticle is certainly part of what got this optic up there, as it instantly provides a shooter correction and allows for more holdover/holdoff options than many other reticles. Features like this save time, and time equals points. Combine that with premium glass and a lifetime warranty, and it's no wonder that these are so popular.
Nightforce ATACR 7-35x56mm F1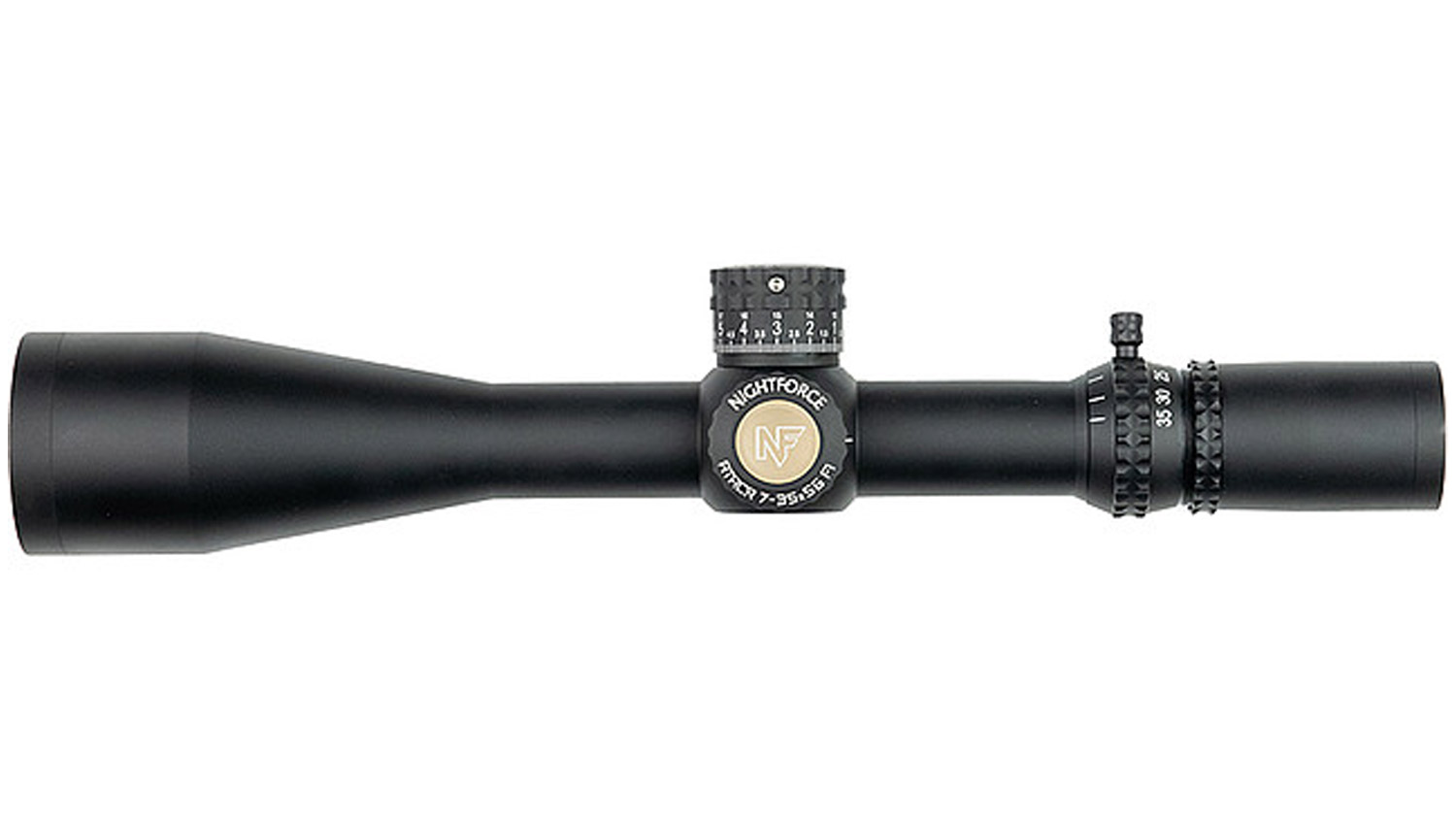 I knew this would make the list, but I was surprised to find the Nightforce ATACR 7-35x56 F1 ($3,100; nightforceoptics.com) at number two with 106 registered PRS shooters using this as their match optic. For these matches 7-35x is a perfect range, as there is usually no need to go any lower. That extra magnification on the top end is a godsend when reaching out to poke 2 MOA sized targets, and the ED glass goes a long way towards spotting a miss and figuring out a correction. The reticle selection certainly covers all of the bases, but I personally believe the Horus Tremor3 reticle is a bit too busy, and the Mil-XT could use a few more markings to avoid having to count to remember a wind correction.
Kahles K525i 5-25x56mm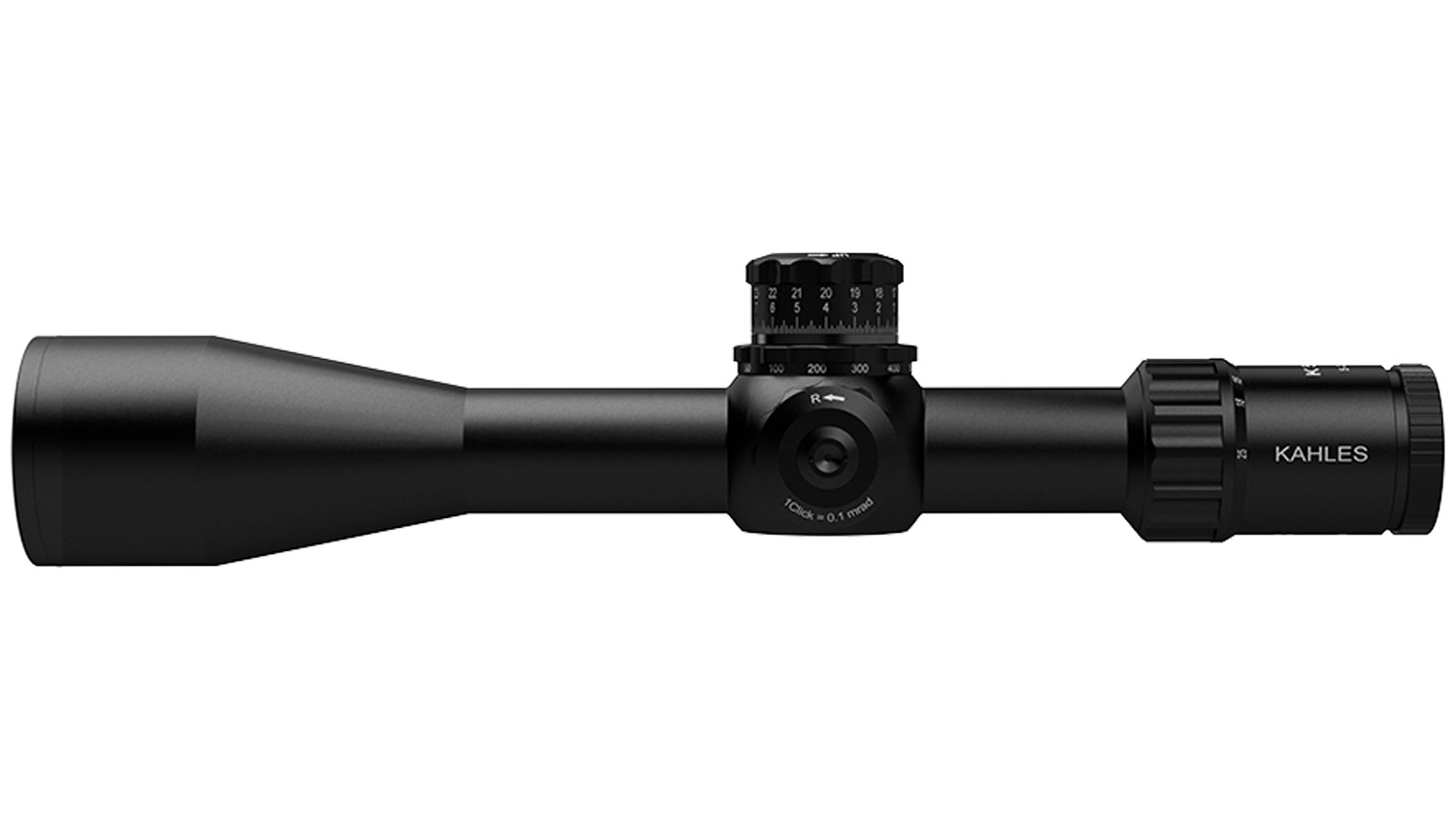 The Kahles K525i ($3,666; kahles.at/us) found its way to number three with 66 shooters fielding the company's glass in PRS competition. Nearly every manufacturer builds a 5-25x, because it is one of the quintessential magnification ranges for long-range shooting. The Kahles K25i is built this way using HD glass from a premium European manufacturer. Something unique that caught my eye was moving the parallax adjustment to the elevation turret. This allows you to rapidly make the required parallax change when you make an elevation change. Having them both in the same place saves time and fumbling when you're on the clock. (Read our in-depth review of the K525i here.)
Kahles K624i 6-24x56mm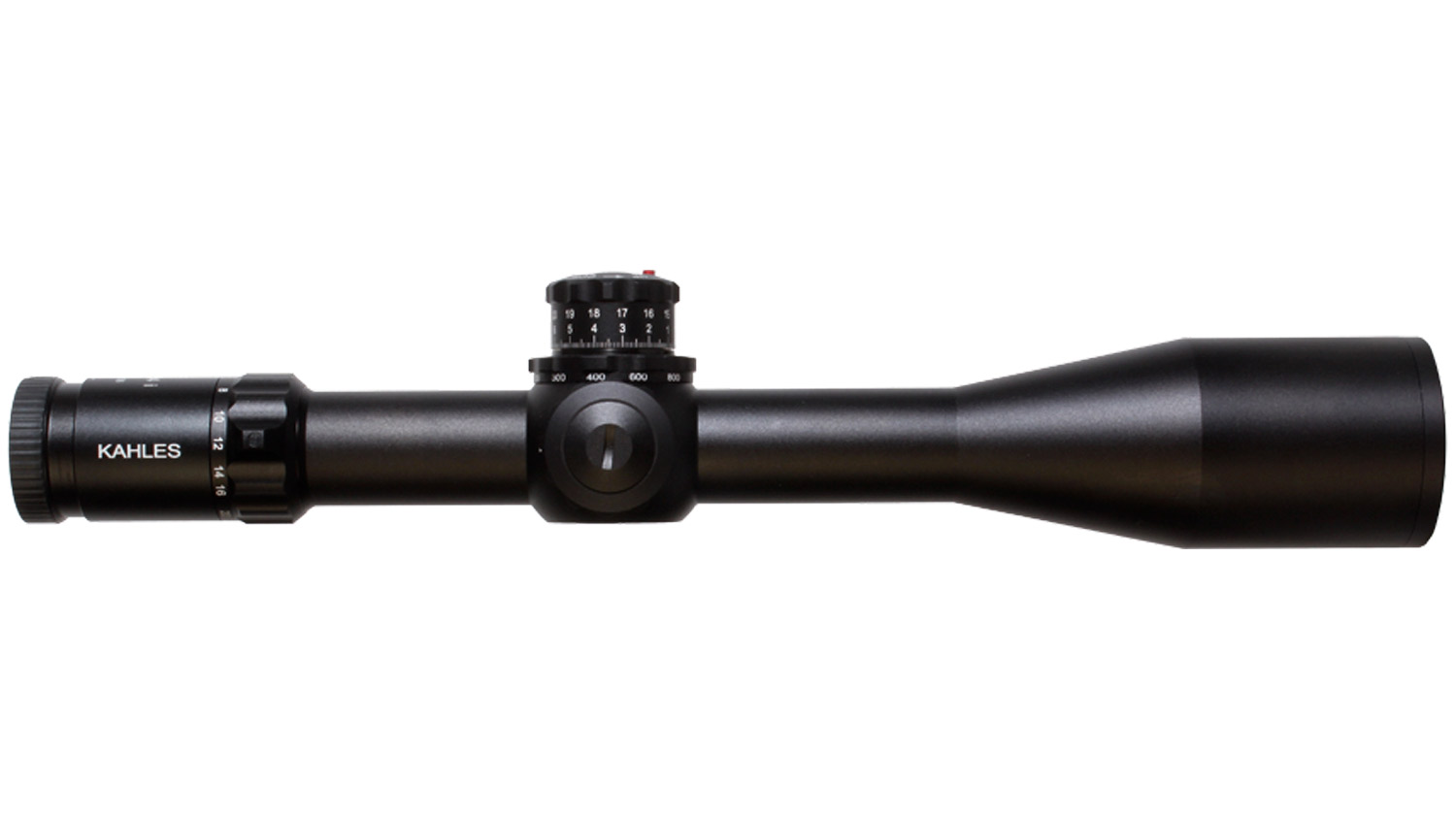 I previously referenced 5-25x as one of the quintessential long distance magnifications ranges. Well, the Kahles K624i 6-24x ($2,999; kahles.at/us) is the other one. Fifty-nine shooters weighed in with a scope of this range atop their rifles, and again it was a Kahles. By knocking the maximum magnification range down by one, you can take about $500 off of the price tag and get many of the same features as the K525i. Basically, the K624i omits the twist guard system and a few of the more advanced reticle options, but with the same high quality European glass.
Nightforce ATACR 5-25x56mm F1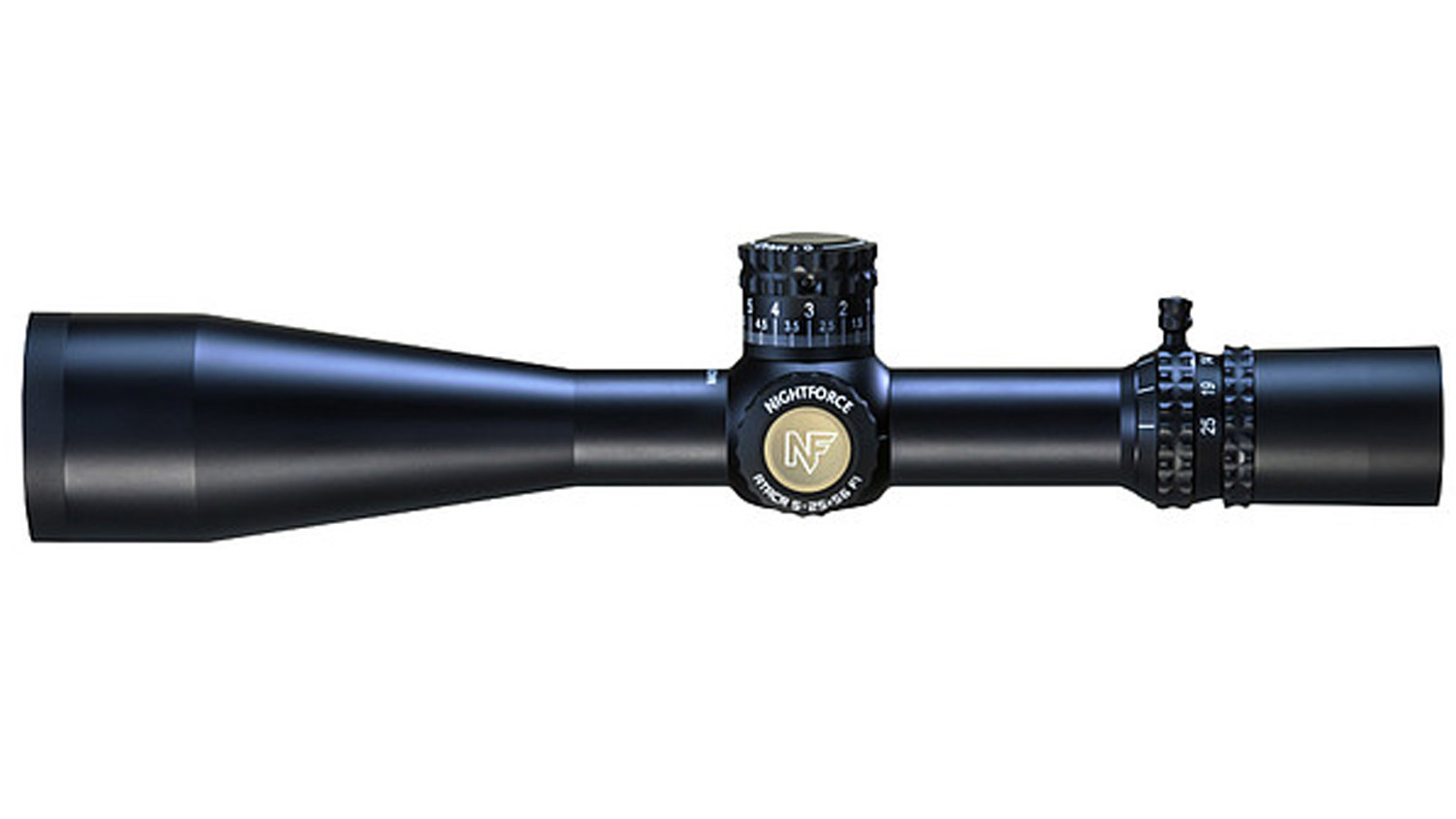 Forty-seven shooters reported running the lower power Nightforce 5-25x56mm F1 scope ($2,819; nightforceoptics.com) at the time of this writing. Landing at number five still says a lot though, particularly when one of your other products hold the number two spot. Although it has a smaller magnification range, it actually has one extra reticle option, the Horus H59. You'll find the same ED glass in this optic and even shave about two ounces off over the larger 7-35x version. Both models will have more than enough elevation range and the same turret quality that you would expect from Nightforce. However, going for less magnification will save you upwards of $500—that's a lot of practice ammunition. 
Conclusion
The gear decisions made to enter any style of competition shooting are absolutely critical. When training folks I like to use the phrase, "The match starts at the gun store" as a reminder that if they seriously want to win, they are going to need to do their homework and figure out what gear is going to be the best for them. Sometimes getting a budget together requires careful analysis of what is actually useful and what is going to be wasteful fluff. In the world of optics, a good way to save money is to pick a reticle that only has subtensions that you will actually use.
Simpler reticles are often less expensive, so a few bucks can be saved there without sacrificing quality or magnification range. I also warn folks not to buy a scope based off of online reviews and spec sheets. Go to a match and see if some competitors will let you look through their scopes at a distant target, you might find that 6-24x is going to do the job just fine for you. Or, you may realize that the glass of a given optic isn't what you expected it to be. Overall don't make a hasty decision simply because someone made a so-called recommendation. Do your homework and get what works best for you.
---
See more:
Electronics for Match Preparation and Load Development