by
Art Merrill, Field Editor
posted on December 19, 2019
Support NRA Shooting Sports USA
DONATE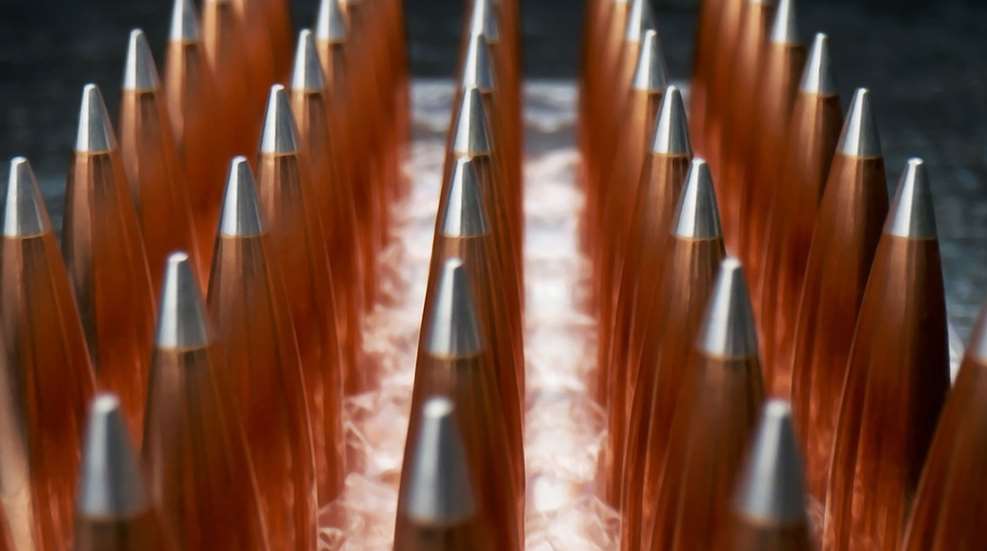 Seldom do new products go from box to winner's circle within a single season. But Hornady's A-Tip Match bullet has done just that, and has done so beginning in mid-season, as champion shooters picked up on and loaded the new bullets after Hornady introduced them in mid-2019.
Hornady's A-Tip Match was the bullet of choice for six of the top 10 shooters in the Open Division of the 2019 Precision Rifle Series (PRS) championships, including PRS Finale winner Clay Blackketter. A-Tips from the rifles of David Preston, Jake Vibbert, Tate Streater (who also shot A-Tips to win the National Rifle League title), Jonathan Berry and Robert Brantley helped these PRS shooters place third, fifth, sixth, ninth and tenth, respectively, at the Finale. And, Doug Koenig won the PRS Production Class championship shooting A-Tips. That's a great debut by any measure.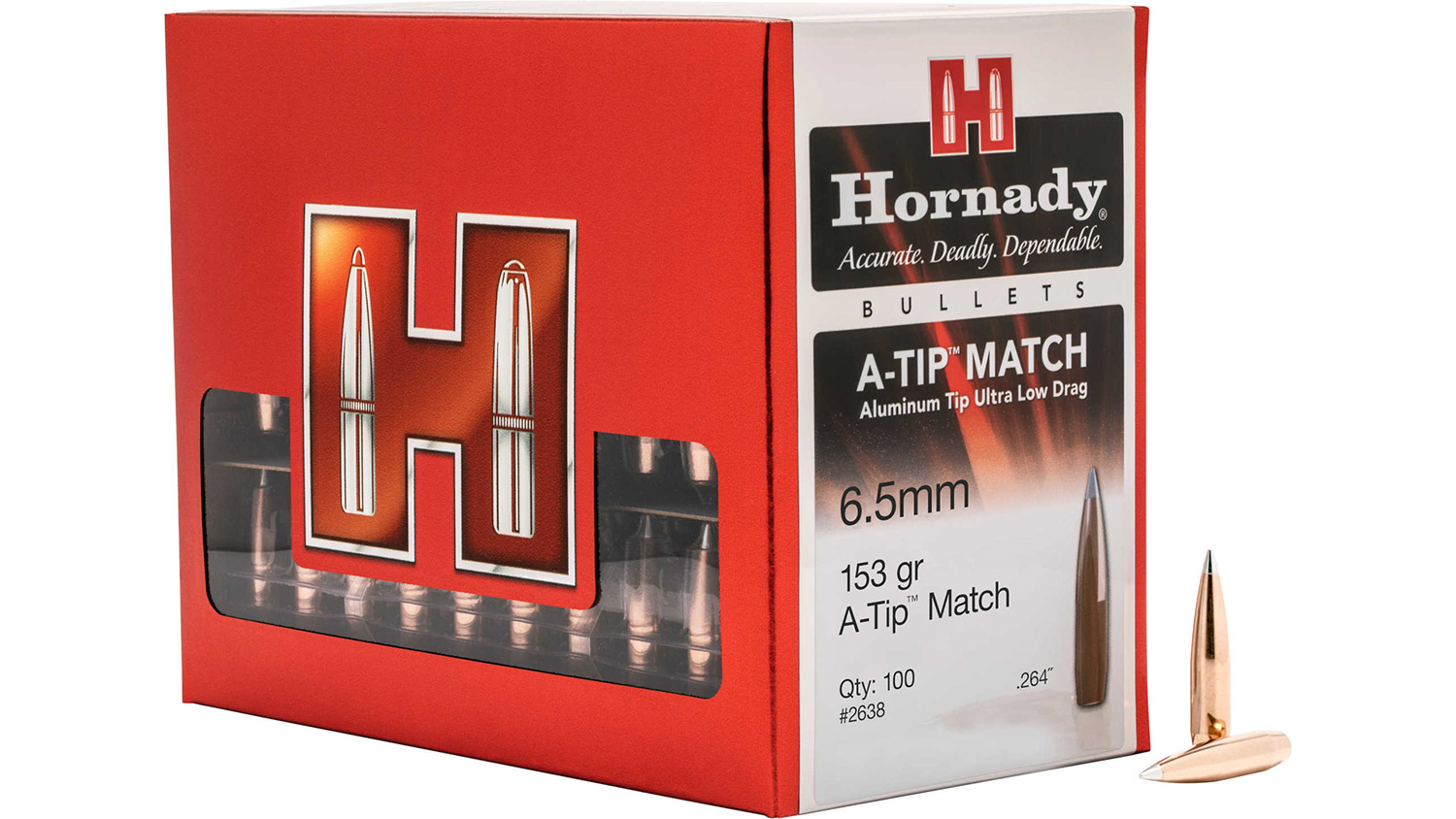 Existing twists
So, what's behind the instant success of Hornady's A-Tip Match? Apparently, it's a combination of intelligent engineering, careful manufacture and savvy marketing. The latter begins with conceiving of a competition bullet in popular precision rifle competition calibers suitable for rifling twist rates already in use by most competitors, rather than requiring a competitor to buy a new barrel to suit a specific bullet.
In a short video prepared for media, Hornady's Assistant Director of Engineering Joe Thielen said, "We wanted to build a bullet that stabilizes in the twist rate of guns that are [already] out there." To that end, A-Tips come in six different configurations in the three most popular calibers among precision rifle shooters—110-grain 6mm, a 135- and 153-grain 6.5mm, and 176-, 230- and 250-grain bullets for .30 calibers. Hornady's recommended twist rates for those bullets are:
1:7.7 for 6mm 110-grain
1:8.5 minimum for the 6.5mm 135-grain
1:8 for the 6.5mm 153-grain
1:9 for the 230-grain .30 cal.
1:8.5 for the 250-grain .30 cal.

The standard 1:10-inch twist of most .30-caliber rifles should be adequate for the 176-grain A-Tip Match bullet.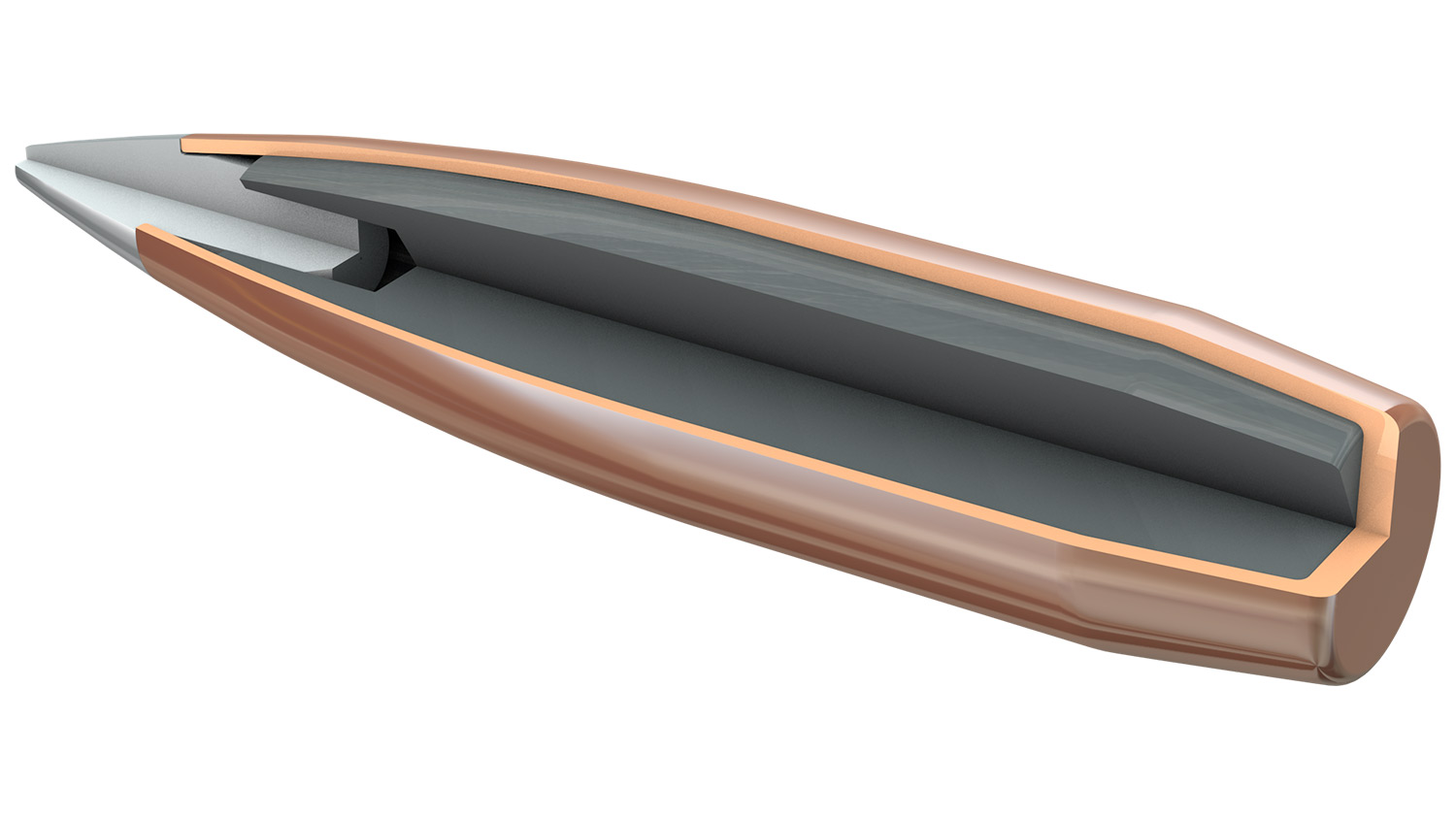 Designed to fly straight
Engineering-wise, Hornady designed the A-Tip Match with particular attention to the center of pressure and center of gravity so that the bullet exits the barrel with minimal yaw. Moving the bullet's center of gravity to just the right spot is apparently one of the functions of the lightweight machined aluminum bullet tip, as well as of the tiny cavity in the bullet's lead core behind the tip. But even before flight, as every precision shooter knows, starting a bullet concentric with the bore is a major precursor to ensuring its stability when it leaves the bore.
"The external shape, the way the ogive meets the bearing surface is key to getting that baby to engrave straight into the throat," Theilen said of the A-Tip. 
Handle with care
Any good design can become a flash in the pan without careful handling of precision components. Hornady's attention to detail in sequentially packaging A-Tip bullets is a unique step among major bullet manufacturers that both protects the end product and eliminates one onerous chore for the precision handloader.
What does Hornady mean by, "sequentially packaged?" Bullets go directly into packaging as they come off the press. What this means to the handloader is that we can, with confidence, skip the steps of weighing and measuring base-to-ogive to segregate the most consistent bullets in a box. Plus, Hornady protects bullets by packaging them in individual sleeves, like eggs in a carton.
Forgiveness
One bit of small print, handloaders will need Hornady's proprietary bullet seating stem, as the A-Tip's design is such that using any other seater risks bottoming-out the long bullet in the seater and damaging the bullet tip or applying undesirable force on the aluminum tip, pushing it backward against the cavity in the lead core under the tip.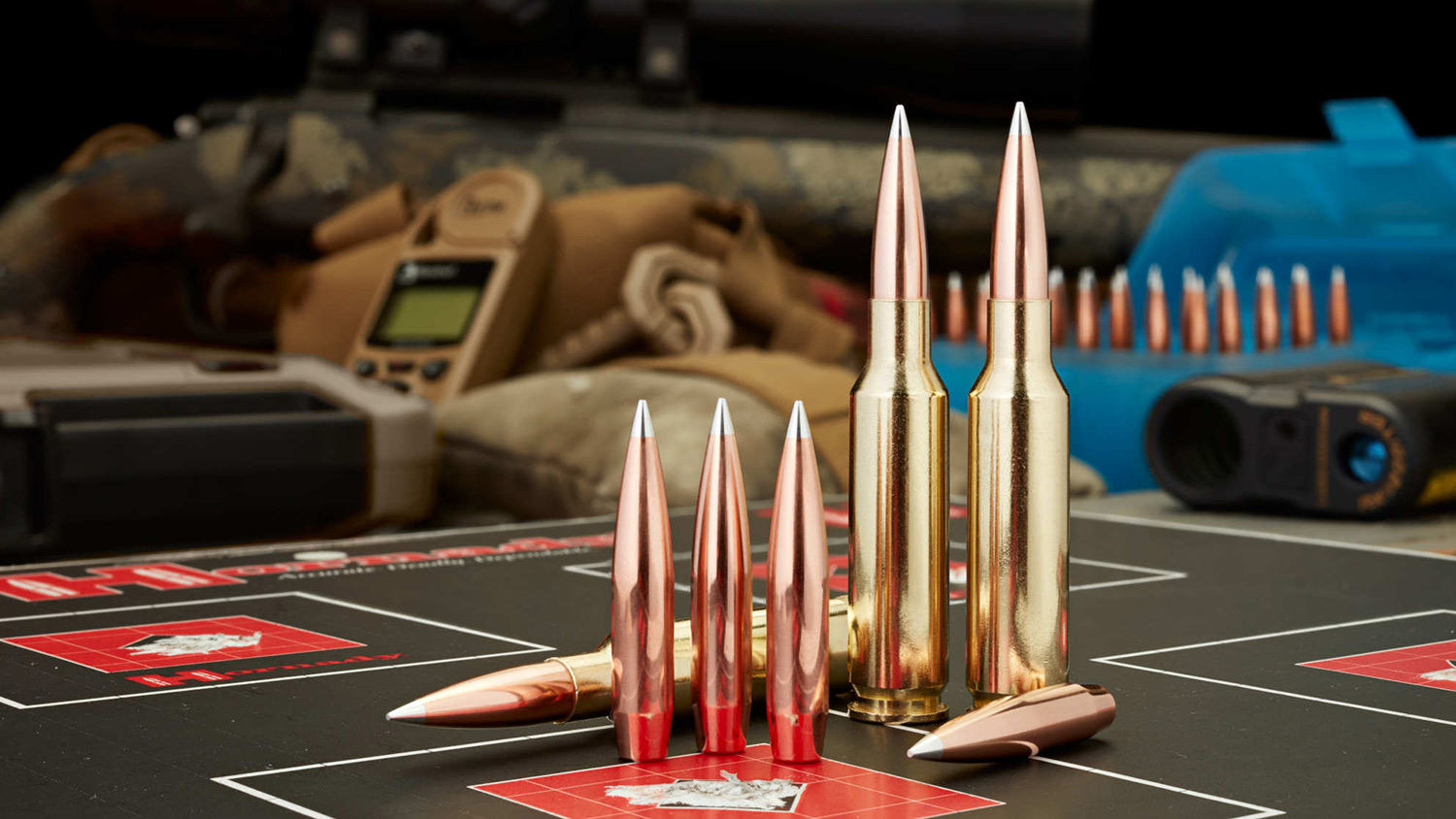 The A-Tip has gained an early reputation for being "forgiving" of chamber dimensions and seating depths. That equates to less time and money spent on load development, and less tweaking of loads to accommodate throat erosion over the life of a barrel. In a December 18 interview with The Shooting Wire, 2019 National Rifle League Championship winner Tate Streater said, "It was very evident during my testing that these bullets were going to be an easy button. Everything I tried with them shot great no matter the powder charge or seating depth." Streater's winning load is 30.6 grains of Varget under a 110-grain A-Tip in the 6mm BRA cartridge.
Similarly, Precision Rifle Series Tactical Division 2019 champion Charles Roberts switched to the A-Tip with a minimum of load development. "After receiving them, I quickly tested five rounds at 700 yards. I shot a 3-inch group with zero load development," he said, adding, "I was hooked."
For now, Hornady offers the A-Tip as a handloading component only, but don't be surprised to eventually see factory loaded A-Tip Match ammunition. With such rapid success during the latter half of a competition season—the wait may not be very long.
Hornady A-Tip Match bullets are also available in 7mm, .338, .375 and .416. Visit Hornady.com for more information.
---
Read more:
How To Calculate Rifling Twist Rates For Stabilizing Bullets