SSUSA first spoke to Precision Rifle Series (PRS) shooter Regina Milkovich last year, when she became the first woman in history to win a major PRS match at the NorCal Tactical Bolt Rifle Challenge. Now, Milkovich has been crowned the Lady Champion of the 2016 PRS season. The PRS Championship was held last January at the FTW Ranch in Barksdale, TX. The Championship consisted of 24 stages with targets ranging from 200 to 1510 yards.

Milkovich answered a few questions for SSUSA about her victory.

SSUSA: Congratulations on your victory! Please tell our readers about the Championship.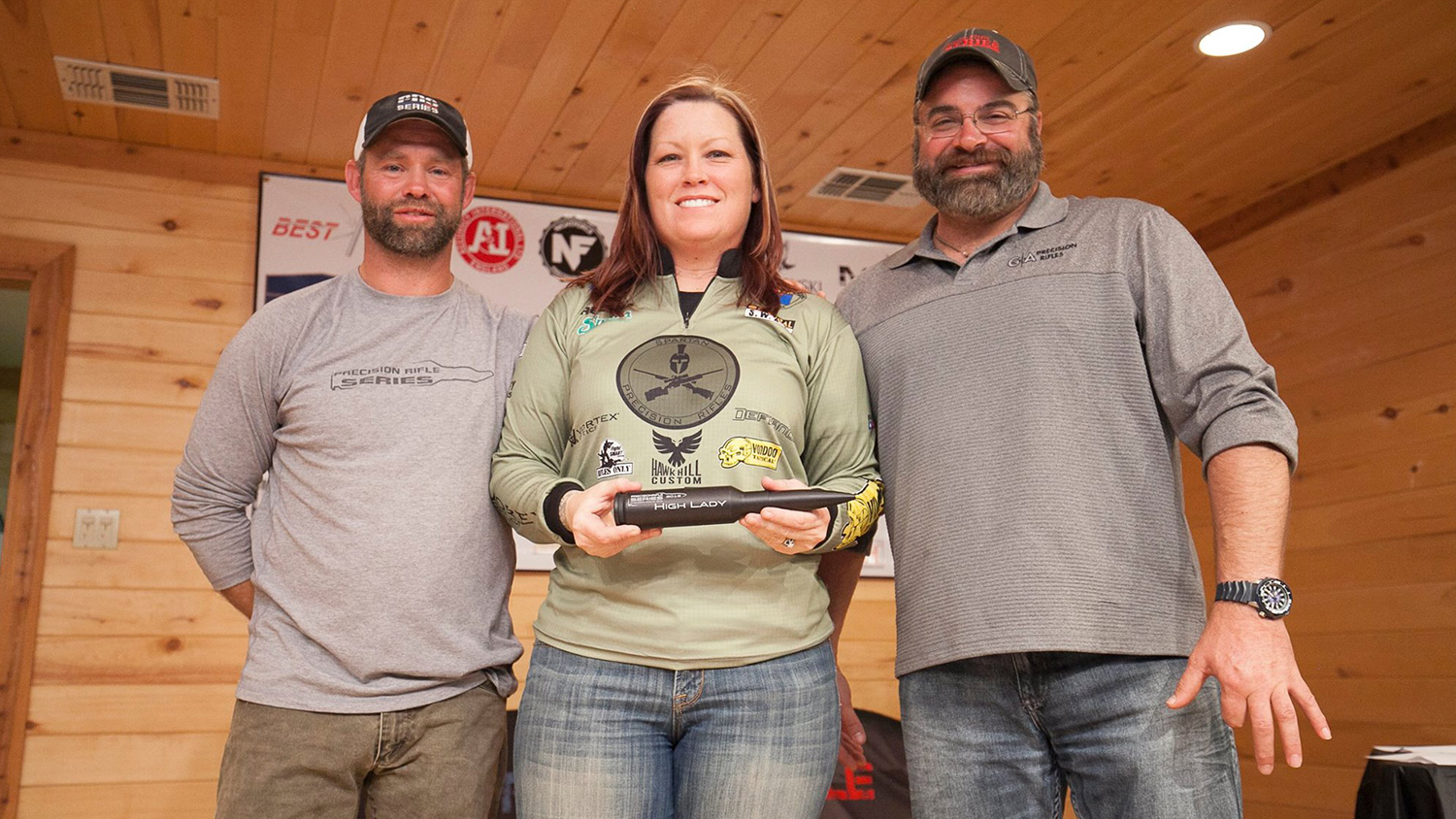 Regina Milkovich: Thank you! This year's PRS Finale had to be the hardest one to date. Think small targets at long distances, with shifty winds through canyons off of unstable props—all with a standard 90-second time frame. I finally started feeling comfortable with my wind calls about halfway through Day 2, which was one too late to finish at the top of the standings. I recently started using GeoBallistics BallisticARC app for data, and for the most part it was spot on. There were a few angled shots that everyone missed high on, but due to the fast paced nature of the match, hardly any of us had time to pay attention to where those ahead of us were missing to recalculate our own data.

There were three other ladies who participated in the Finale; two others in Open Division, and one in Tactical. I was impressed by all of them. They all put in a great deal of work to qualify for the Finale, and it definitely wasn't easy with the 2016 season being so much longer than normal.

SSUSA: What do you think about before you tackle a PRS stage?

RM: Mostly I think about what gear I'll need so I'm not wasting too much time with lots of extra stuff and then I try to guess where I'm going to start for a wind hold. A lot of that is based on where the targets are (distance, angle, etc.), and what the shooting position looks like. Between packs from Voodoo Tactical, a Rifles Only sling, bags from WieBad, and an assortment of other equipment, I could probably build a fort on a stage if I had the time. Thankfully, I don't ever have time.

SSUSA: What are the guns and ammo you used throughout the season? Were there any changes as the season progressed?

RM: I switched back to Sierra 115 DTAC's close to the end of the 2015 season. The only change I made to ammo this year was moving to the rebated boat tail design of the 115 DTAC's recently released by David Tubb. I'm still shooting my 6mmXC for competitions, but have a .223 and a .308 that I use for practice sessions to bring down the cost of training. Components can occasionally be hard to come by for 6XC, so .223 and .308 are a good alternative for me. I'm thankful that Butch's Reloading chose to sponsor me this year—they help quite a bit with my reloading needs.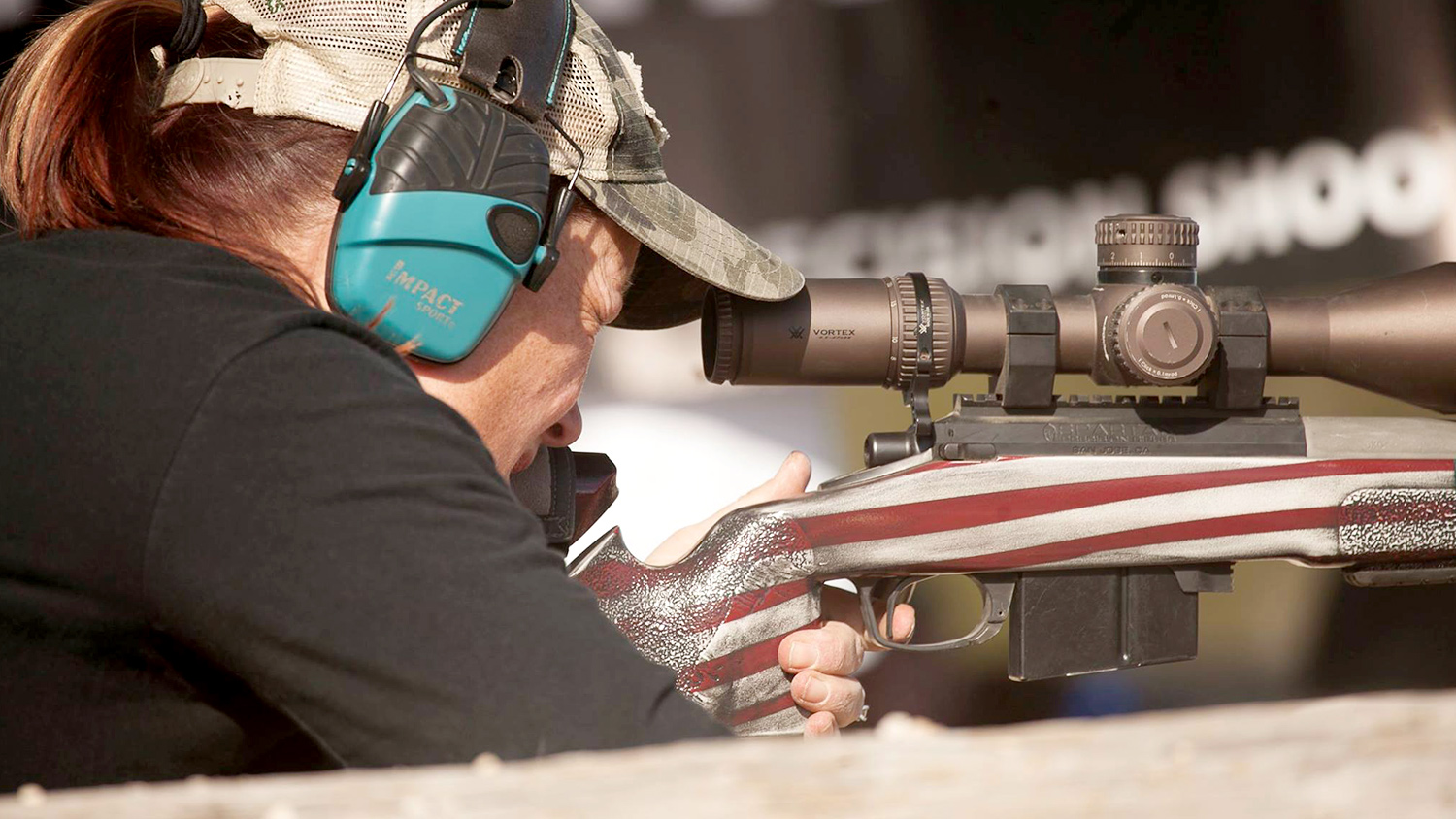 My full competition rifle build for the 2016 PRS season was a Spartan Precision Rifles-built 6XC on a left-handed Defiance Deviant Tactical action, Timney Calvin Elite single stage straight trigger set at 1-lb, Hawk Hill Custom medium Palma barrel with a 1:7.5 twist, with a Vortex Razor Gen II riflescope with the EBR-2C reticle. In May 2016, I started using a McMillan A3-5 stock painted by the super-talented Wes Rolan from Rolan's Cerakote Shop with a battle worn American Flag pattern to channel my favorite superhero—Wonder Woman.

SSUSA: How do you handle the mental game during competition?

RM: Lots of deep breaths. My hands still shake for the first stage of every match! I've been keeping a journal all season and will continue to do so for the upcoming season. And I have a series of phrases that I say over and over while I'm on deck or in the hole waiting to shoot. I try really hard to think about what I did correctly as I leave a stage. I'm not sure how much sense that makes, but if I can diagnose how a miss happened, then I don't have to think about it anymore. Usually is a wind call error for me or going to fast on a stage instead of slowing down and concentrating on making solid impacts. Reinforcing the good shots is something I don't hear people talking about a lot on the line. I believe it's more important than focusing energy on shots you can't take back.

SSUSA: Will you be participating in the new PRS Gas Gun Series?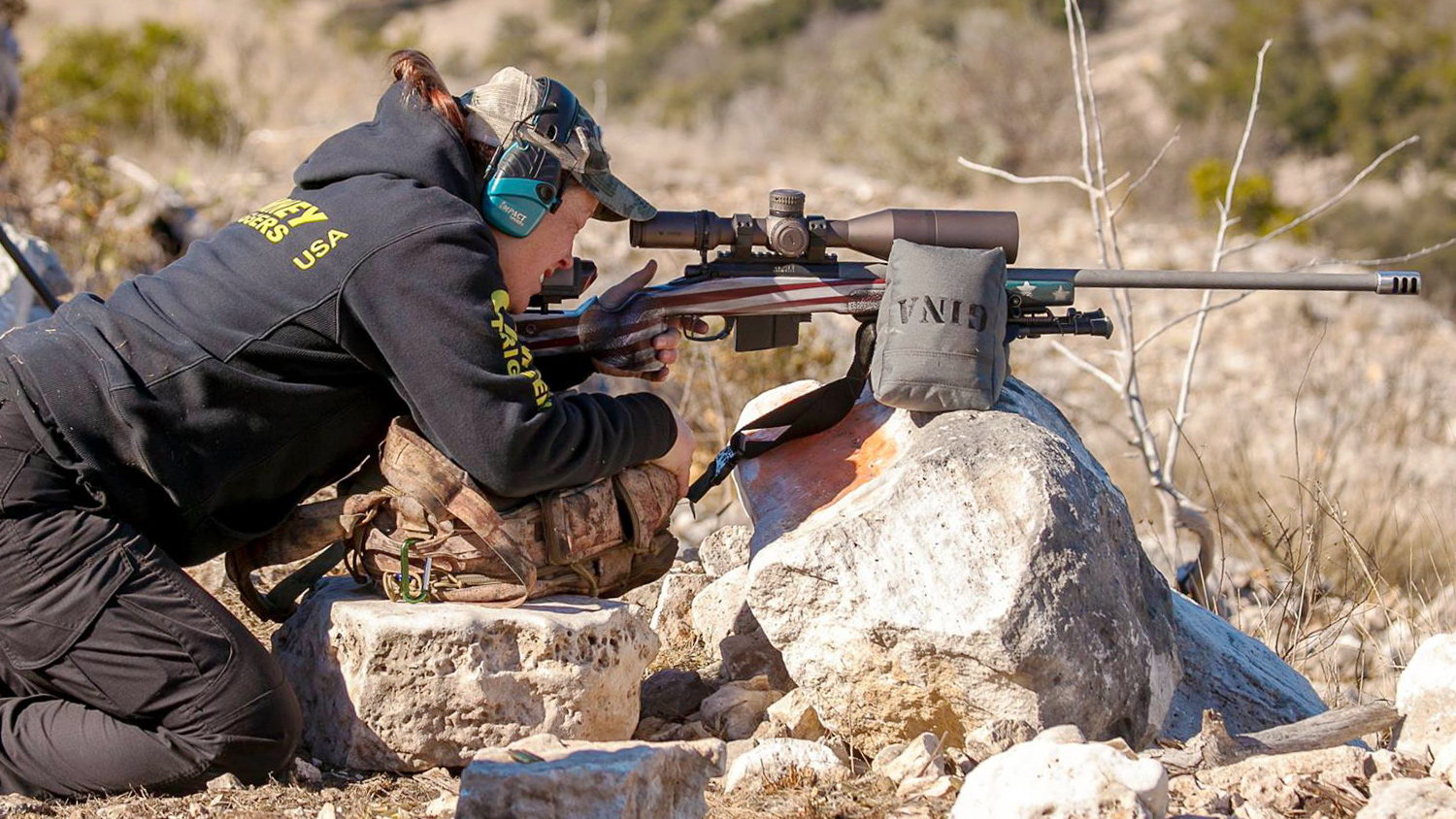 RM: I haven't decided yet if I want to participate in the Gas Gun Series or strictly concentrate on the Bolt Gun Series just yet. I'm not super comfortable behind a gas gun yet, but if I practice I may decide to shoot a couple of matches to try it out. Because of my location, I'll be shooting both matches in both the Precision Rifle Series and the National Rifle League (NRL). The NRL's match roster is predominantly in the Southwest, which makes it a lot easier for me to travel and get time off of work. There are a handful of PRS matches in my area that I can drive to so I'll try to make as many of them as my schedule allows, but it's looking like I'll have to travel to the east coast or Pacific Northwest if I want to remain competitive in the PRS this year.

SSUSA: What's new for you in 2017?

RM: I was offered a spot on the Surgeon Rifle team for the 2017 season. I talked it over with my current gunsmith, Marc Soulie, and he highly encouraged me to accept—so I did. I've shot for Marc since the PRS started, so it'll be a big change for me, but I'm very excited about being given the opportunity to shoot on the Surgeon team as I've admired them for years. I'll be running a Surgeon Scalpel instead of a Defiance, but all the rest of my equipment will remain the same. I'm lucky to be living in Phoenix because I now have three of my main sponsors all within a 45-minute drive from my house: Strategic Armory Corps (who owns Surgeon Rifles), McMillan Fiberglass Stocks, and Timney Triggers.

Stay tuned to SSUSA for more coverage of the Precision Rifle Series.
All photos by Mollie Tobias.