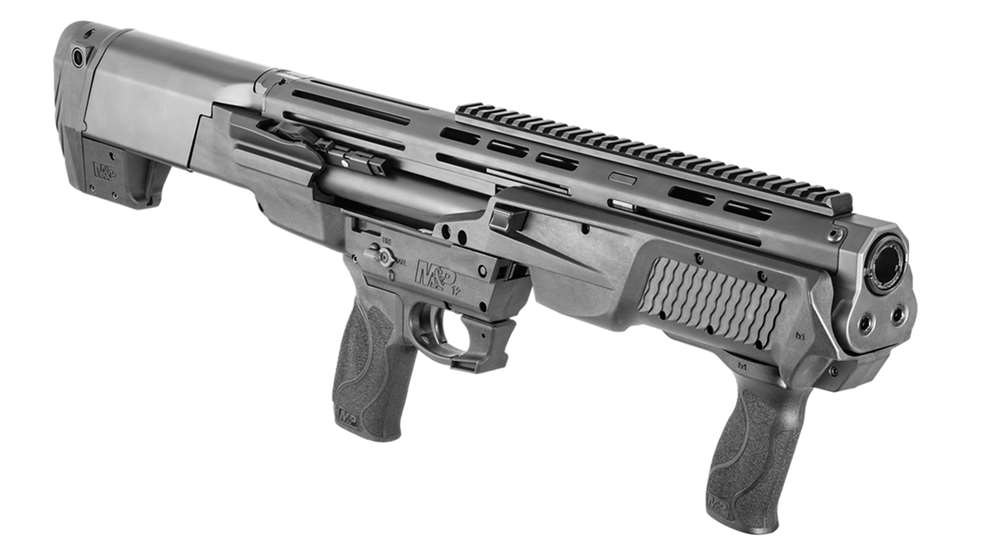 Smith & Wesson's new bullpup-style, pump-action shotgun has definitely turned heads in the gun world since it was announced last week. The M&P12 12-gauge is designed for home protection and as such, it's a feature-rich gun in a compact, maneuverable package.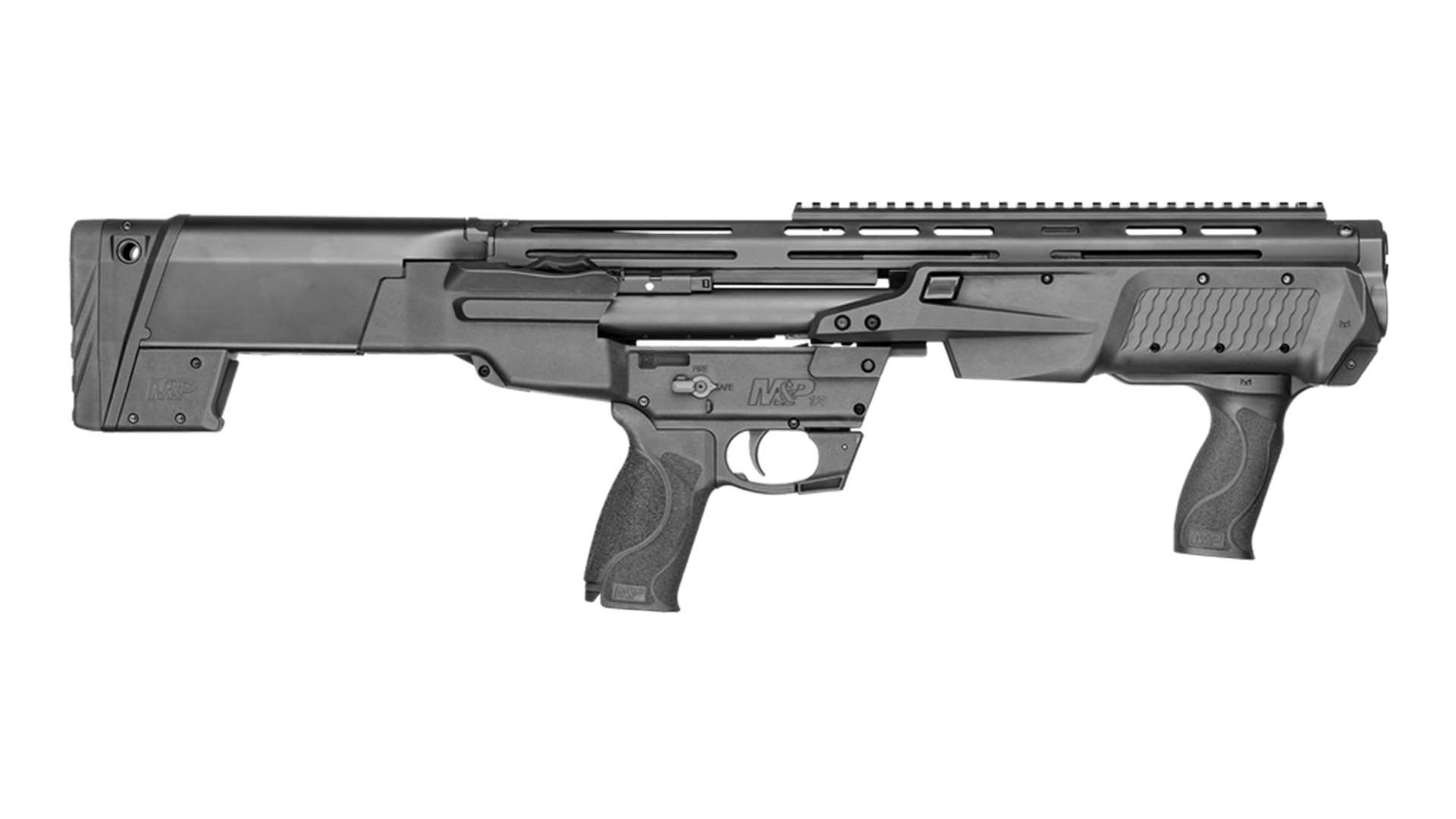 The M&P12 pump-action is chambered for 12-gauge, 3-inch shells, but is able to accept a combination of standard 2¾-inch, 3-inch magnum and mini-shell loads. In addition, the M&P12 boasts completely ambidextrous controls, M&P grip, Picatinny-style top rail and M-LOK attachment points.
The 19-inch barrel is made from 4140 Chrome-Moly Vanadium Steel. Smith & Wesson says the weight is 132.8 ounces.
Built on a reliable, pump-action platform, the M&P12 shotgun has two independent magazine tubes with load-assist buttons to simplify loading and unloading. Each tube can hold up to seven rounds of standard 2¾-inch shells, or up to six rounds of 3-inch magnum shells. Mini-shells can also be used. As for the magazine tubes, they are easily selected using a push button selector, also providing a visual cue of which magazine tube is feeding the barrel.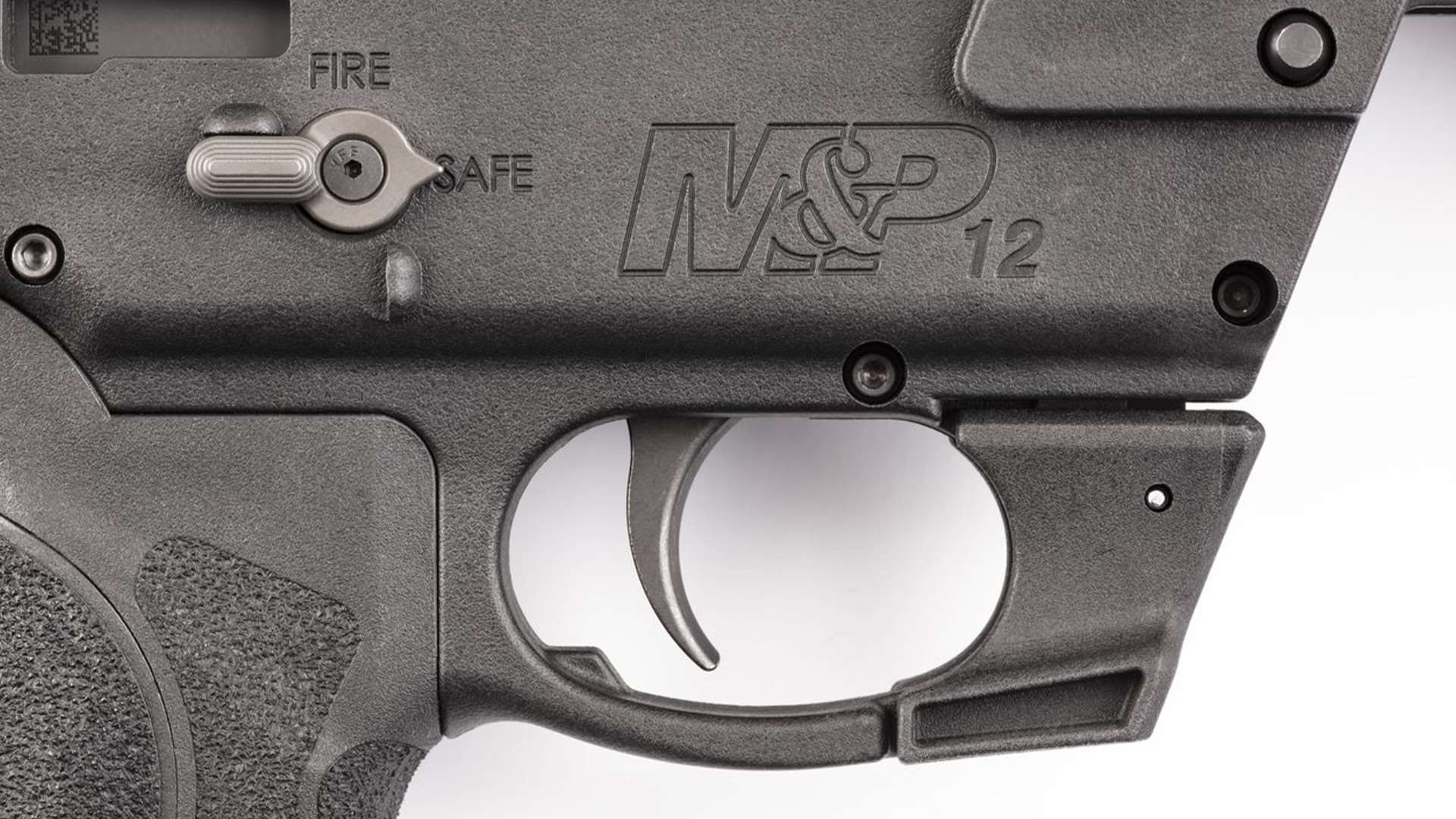 With its bullpup design, the M&P12 offers high maneuverability. Plus, the aforementioned M-LOK slots on the barrel shroud provide plenty of real estate for attaching lights, lasers and more.
The M&P12 shotgun ships with both modified and cylinder choke tubes, four palmswell grip inserts, 15-inch cable lock, choke tube wrench and a hard plastic, foam-lined case.
MSRP for the new S&W M&P12 shotgun is $1,165 (SKU 12490). Learn more at smith-wesson.com.
---
Read more:
Julie Golob's Jubilant Return To Competitive Shooting