Smith & Wesson recently announced two new Performance Center revolvers in their competition lineup, the Model 686 and Model 686 Plus. Both revolvers feature Performance Center enhancements for an out-of-the-box, competition-ready package―including a speed release thumbpiece for quick reloads, interchangeable sights, and a Performance Center-tuned action. These new enhancements should prove to be an excellent foundation for those looking to gain a competitive edge in the shooting sports.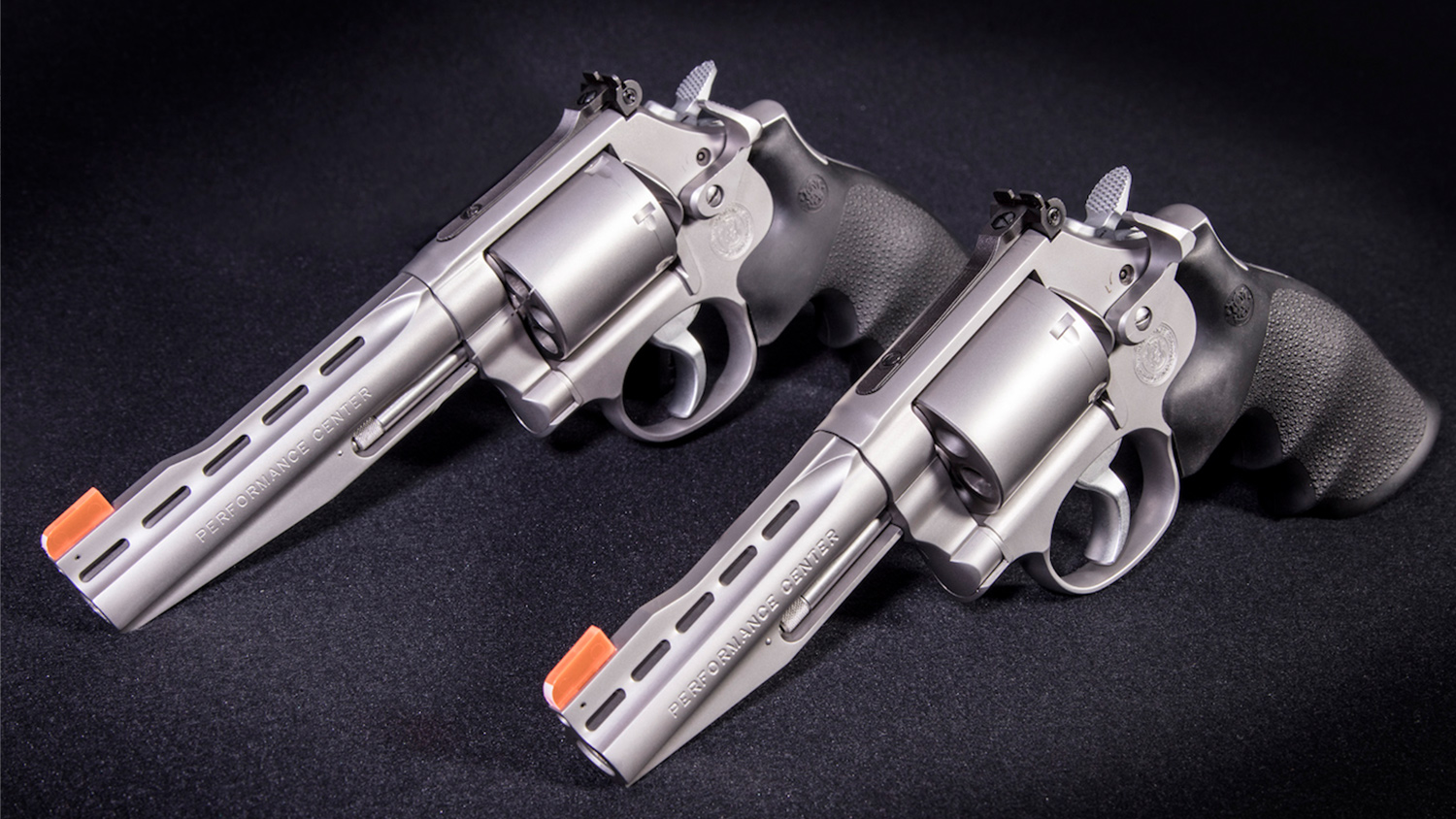 Chambered in .357 Magnum and .38 S&W Special +P, the new Performance Center Model 686 revolver comes with a 6-round cylinder and 4-inch barrel. The Performance Center Model 686 Plus revolver features a 7-round cylinder, 5-inch barrel and has a cylinder cut for moon clips. MSRP: $966 for both models, backed by a limited lifetime warranty and lifetime service policy.

Tony Miele, general manager of the Performance Center, said, "We wanted to develop an out-of-the-box solution for those seeking a revolver for [competitive] shooting. Equipped with a speed release thumbpiece, tuned action, and unique visual appearance, these new revolvers have attractive features for both new and seasoned competitive shooters."

For more information about the new Performance Center Model 686 and 686 Plus revolvers, go to www.smith-wesson.com/performance-center.

Read part one and part two of this series on becoming a better competitive revolver shooter, by Smith & Wesson pro shooter Josh Lentz.