New from Smith & Wesson is the Performance Center M&P 10 mm M2.0 semi-automatic pistol, which the company said includes features "designed to increase performance in order to take this series to the next level."
Chambered in 10 mm Auto with 15+1 capacity, this new full-size polymer handgun includes a ported 5.6-inch barrel, optic-height tritium night sights for a clear sight picture in low-light conditions, and a Performance Center-tuned flat M2.0 trigger with a crisp break and audible reset.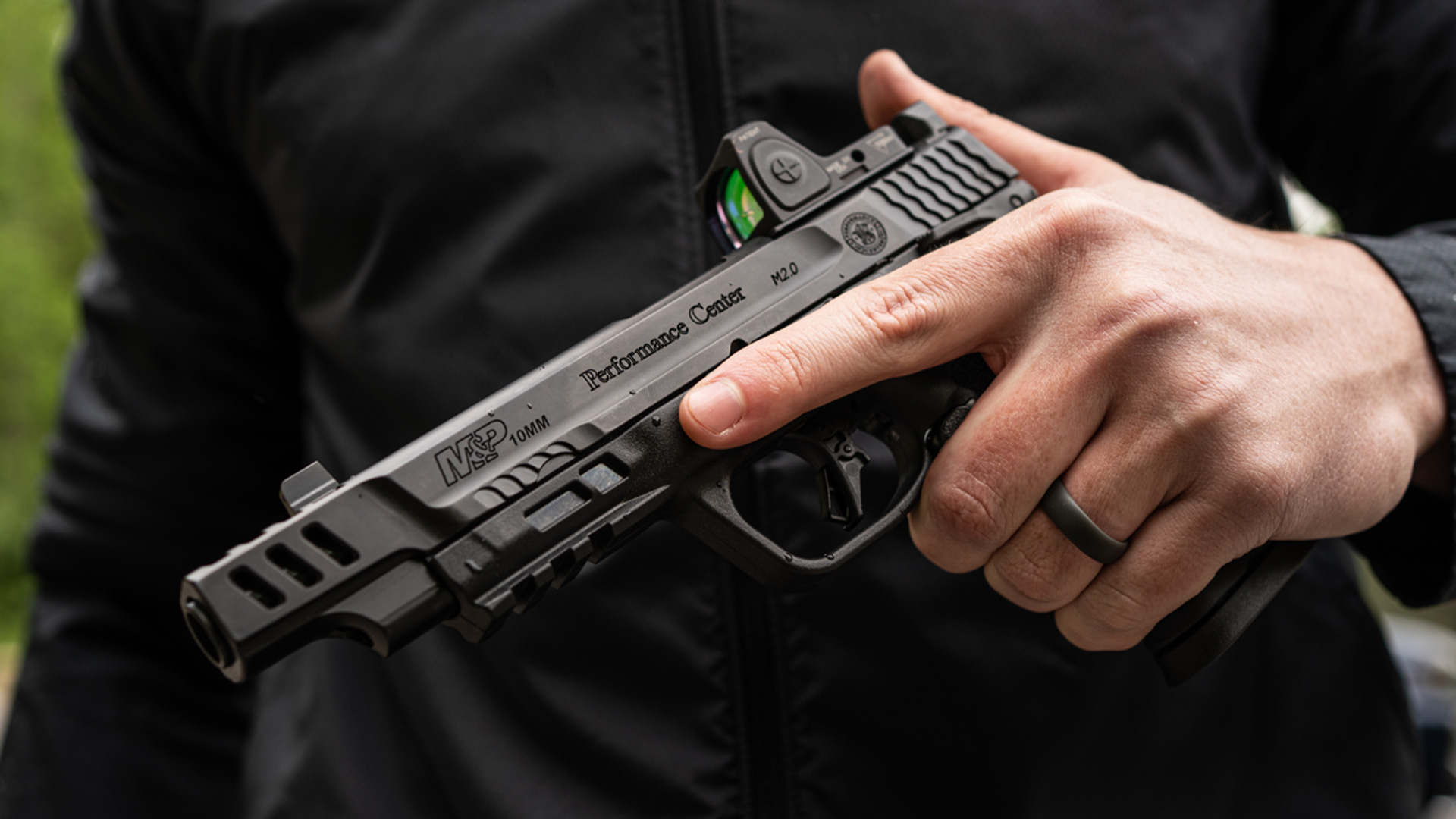 The aforementioned 5.6-inch M&P M2.0 barrel has a 1:10-inch twist, and both it and the slide are ported. In addition, the new Performance Center 10 mm slide is cut for optics and ships with Smith & Wesson's C.O.R.E. plate system, two 15-round magazines and four interchangeable palmswell grip inserts.
"The new Performance Center 10 mm was conceived with both the hunter and target shooter in mind," John Myles, Smith & Wesson's senior manager of new products, said. "The goal was to build upon the M2.0 10 mm series, with the intention of having reduced felt recoil and quicker follow-up shots. Popular features previously seen on other 5.6-inch Performance Center pistols are present in this design and, when paired with the flat-shooting 10 mm Auto cartridge, provide the end user a total package for hunting, self-defense or at the range."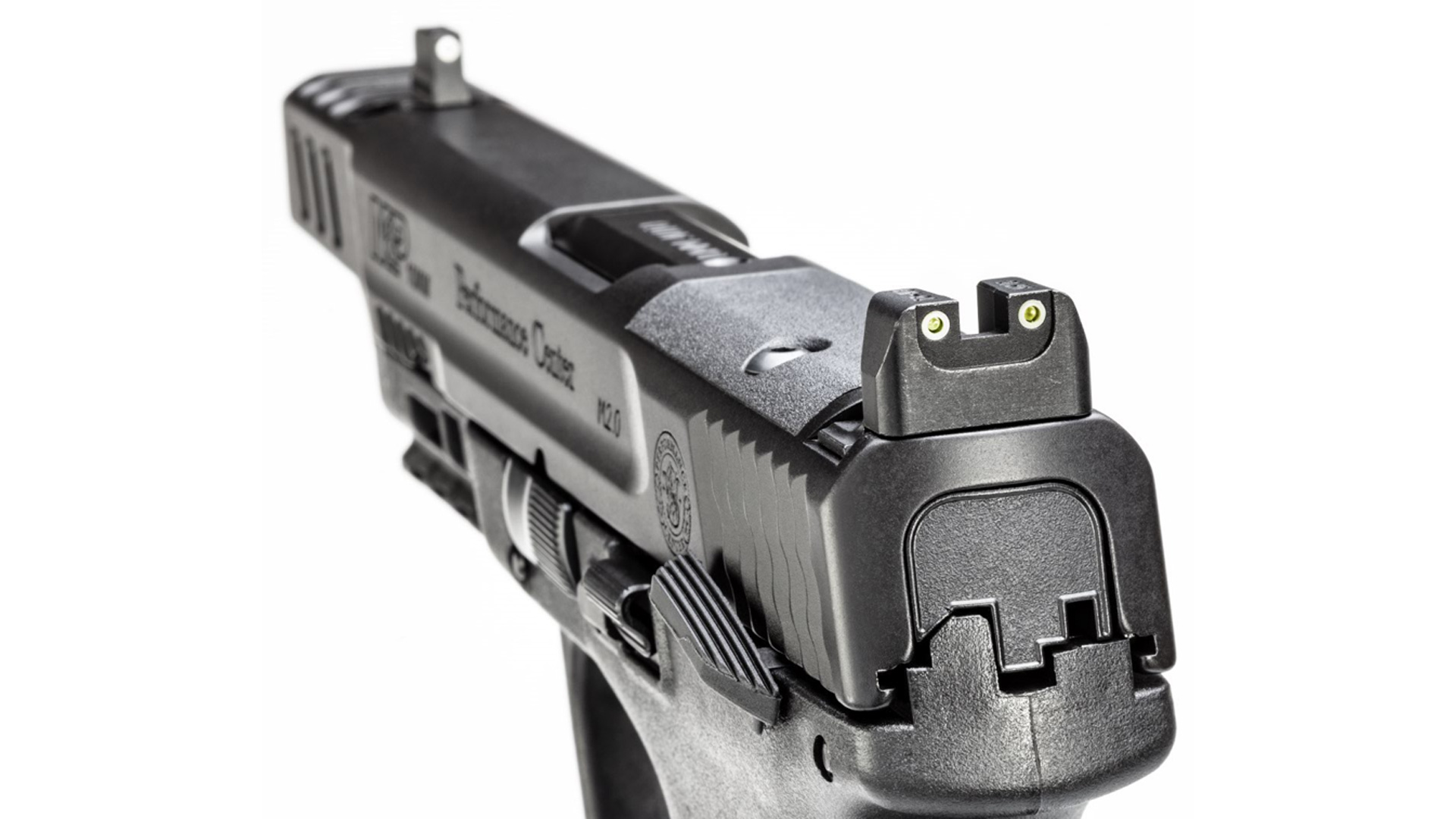 More from Smith & Wesson: "Building off of the successful launch of the M&P 10 mm M2.0, we're happy to give this the Performance Center treatment. A long slide with porting in the barrel makes this a more accurate and more manageable 10 mm handgun. The M2.0 flat trigger will give you consistency in your pull, and now with the Performance Center tuning, you can deliver accurate shots down range. A perfect option for those looking to step up their game."
Made in the U.S.A., the new Smith & Wesson Performance Center M2.0 10 mm pistol has an MSRP of $749. Go to smith-wesson.com.