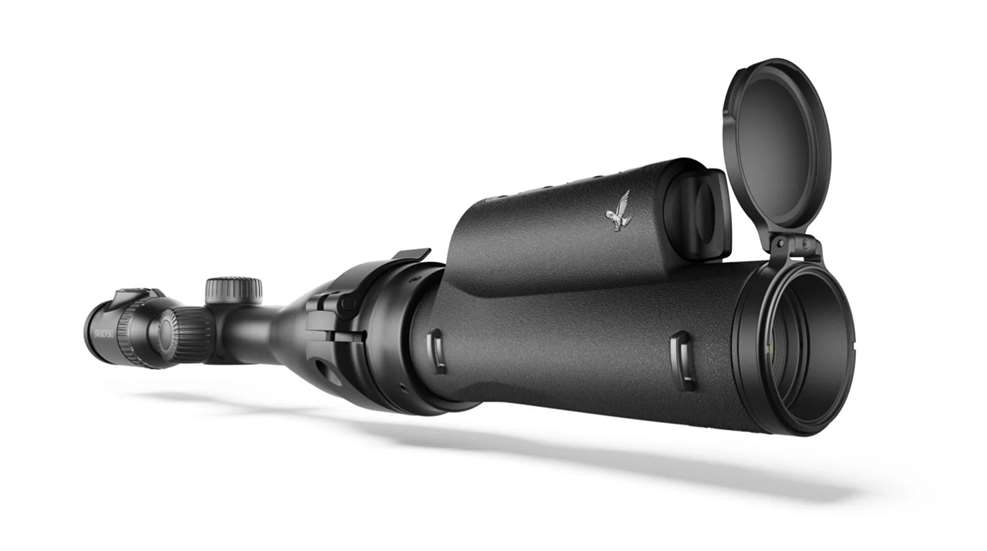 Swarovski Optik's new tM 35 thermal imaging clip-on device offers enhanced vision in twilight conditions or when hunting at night where legal. The tM 35 is compatible with the company's Z8i, Z6(i), Z5(i) and Z3 series riflescopes. A thermal image does not require light and reacts to thermal radiation. The tM 35 when mounted to a riflescope will allow the user to pick up thermal images of game both day and night.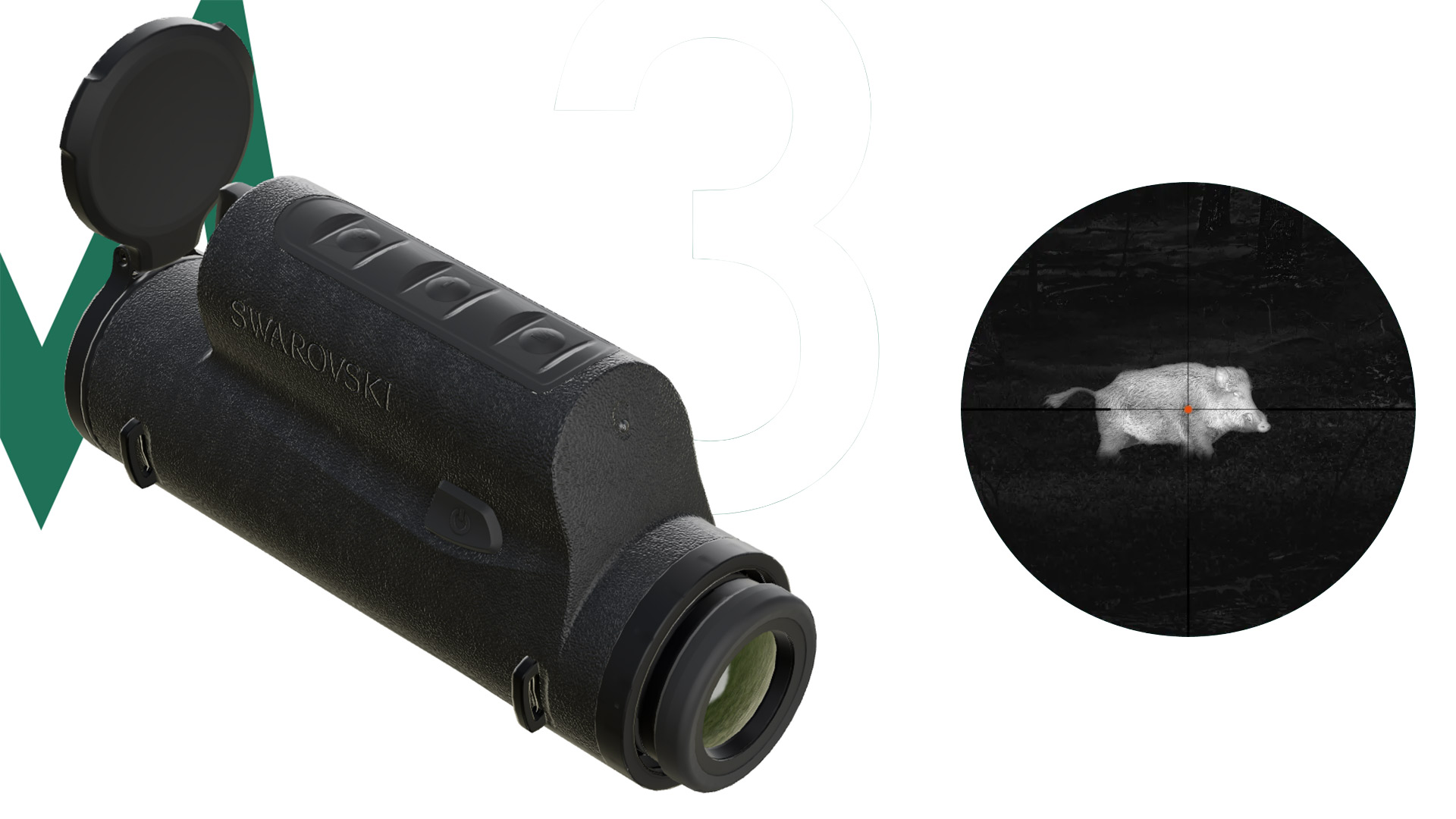 There are white hot and black hot modes that make it possible to identify more details, depending on the environment. Re-sighting in is not required after the tM 35 is attached to a Swarovski riflescope via the optional tMA Thermal Monocular Adapter. The tM35 also includes the established SWAROLIGHT automatic switch on/off timer, which saves energy and avoids unnecessary, distracting movements. The device is activated when the user takes aim, and is then deactivated when the user puts the firearms down. Plus, the automatic brightness adjustment adapts the brightness of the display to the ambient light conditions.
Using a rechargeable battery with a 3,000 mAh capacity, the tM 35 has a seven-hour battery life with continuous operation in temperatures ranging from +5° F to +122° F.
MSRP starts at $5,554. Swarovski says the new tM 35 thermal imaging clip-on device will be available in Spring 2022. Learn more at www.swarovskioptik.com.
---
Read more:
New: Kahles K624i With SKMR4 Reticle