Nightforce Optics is celebrating their 25th anniversary in style with a special promotion with the purchase of select Nightforce riflescopes―a Special Edition Ruger 10/22 rifle. The promotion applies to riflescope purchases made from October 1 through December 31, 2017.
This offer is good for new retail purchases of the following riflescope models (while supplies last), from authorized Nightforce dealers only: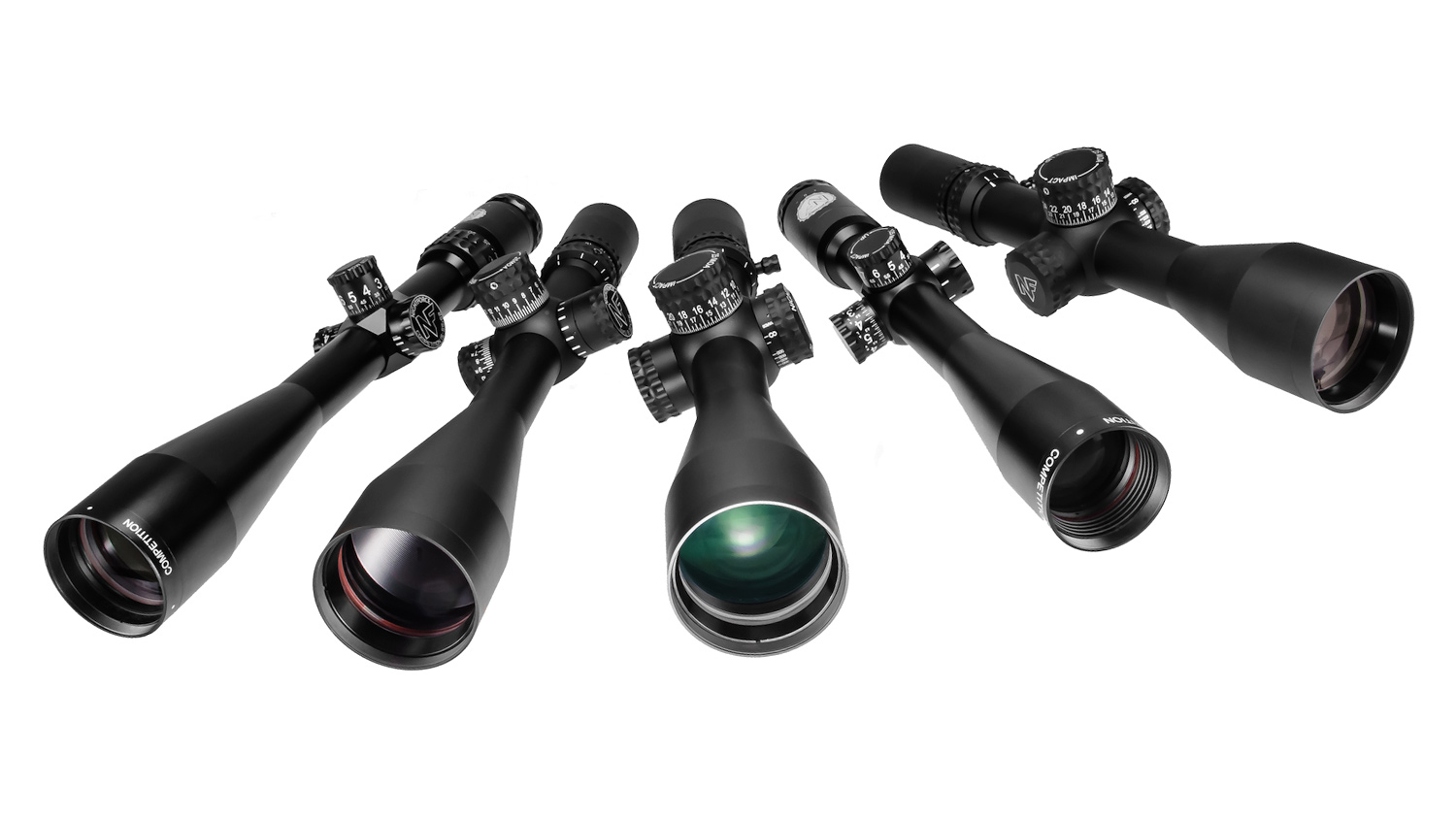 ATACR 7-35x56 mm F1―Model Numbers: C569, C570, C571, C578
ATACR 5-25x56 mm F2―Model Numbers: C553, C554, C555
NXS 8-32x56 mm F2―Model Numbers: C350, C354, C437, C509, C530
Competition 42x44 mm―Model Numbers: C558, C559
Competition 15-55x52 mm―Model Numbers: C511, C512, C513, C514
"We're celebrating a quarter-century of phenomenal success by 'giving back' to our steadfast fans and customers," said Gordon Myers, Nightforce director of sales and marketing. "Partnering with a trusted brand like Ruger and offering a limited edition of their renowned 10/22 rifle to purchasers of our riflescopes is a win-win for our consumers and dealers alike," Myers added.
The Special Edition Ruger 10/22 rifle unique features include: "Nightforce 25th Anniversary" engraved on red and black laminate hardwood stock, satin stainless receiver and threaded barrel with flash hider, NFO-0000 serialization, Ruger Combination Weaver Rail, Ruger Clear BX-1-CLR 10-round magazine, Ruger BX-Trigger and extended magazine release.
"This exclusive offer honors our 25-year commitment to excellence in optics … It's our way of saying thank you to the shooting community that supports our industry," Myers concluded.
Customers must meet
all
the promotion requirements to be eligible to redeem the complimentary rifle offer. More details are on the Nightforce 25th Anniversary Special Edition
Ruger
10/22 rifle website at
www.nightforceoptics/1022
.