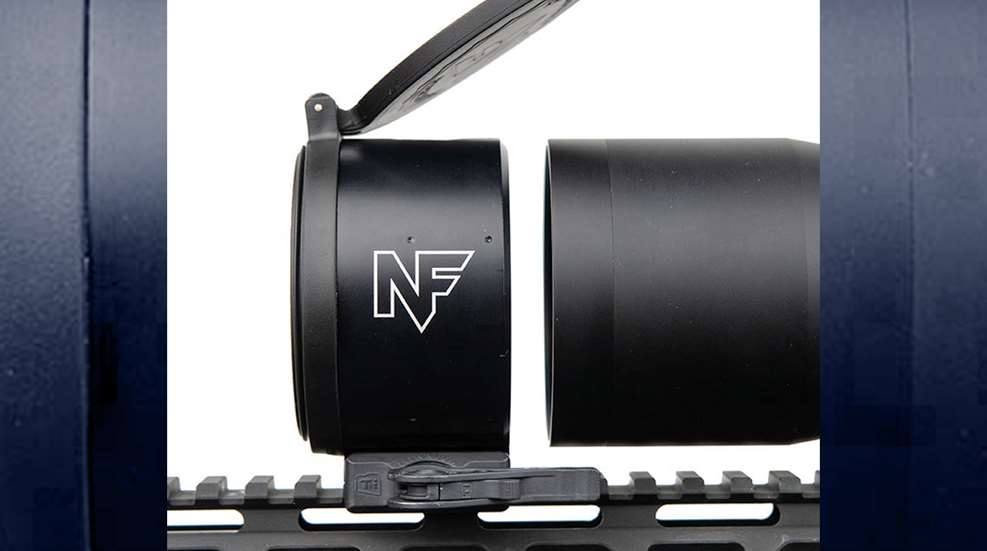 New from Nightforce is the Wedge Prism, which optically shifts any riflescope image to a precise elevation value, which in turn adds to the available elevation travel. In short, the new Wedge Prism can add elevation travel to just about any riflescope, to the tune of 50 MOA or 100 MOA, depending on the model. This can be advantageous to extreme long-range (ELR) shooters, as well as anyone that's looking for a cool new rifle gadget.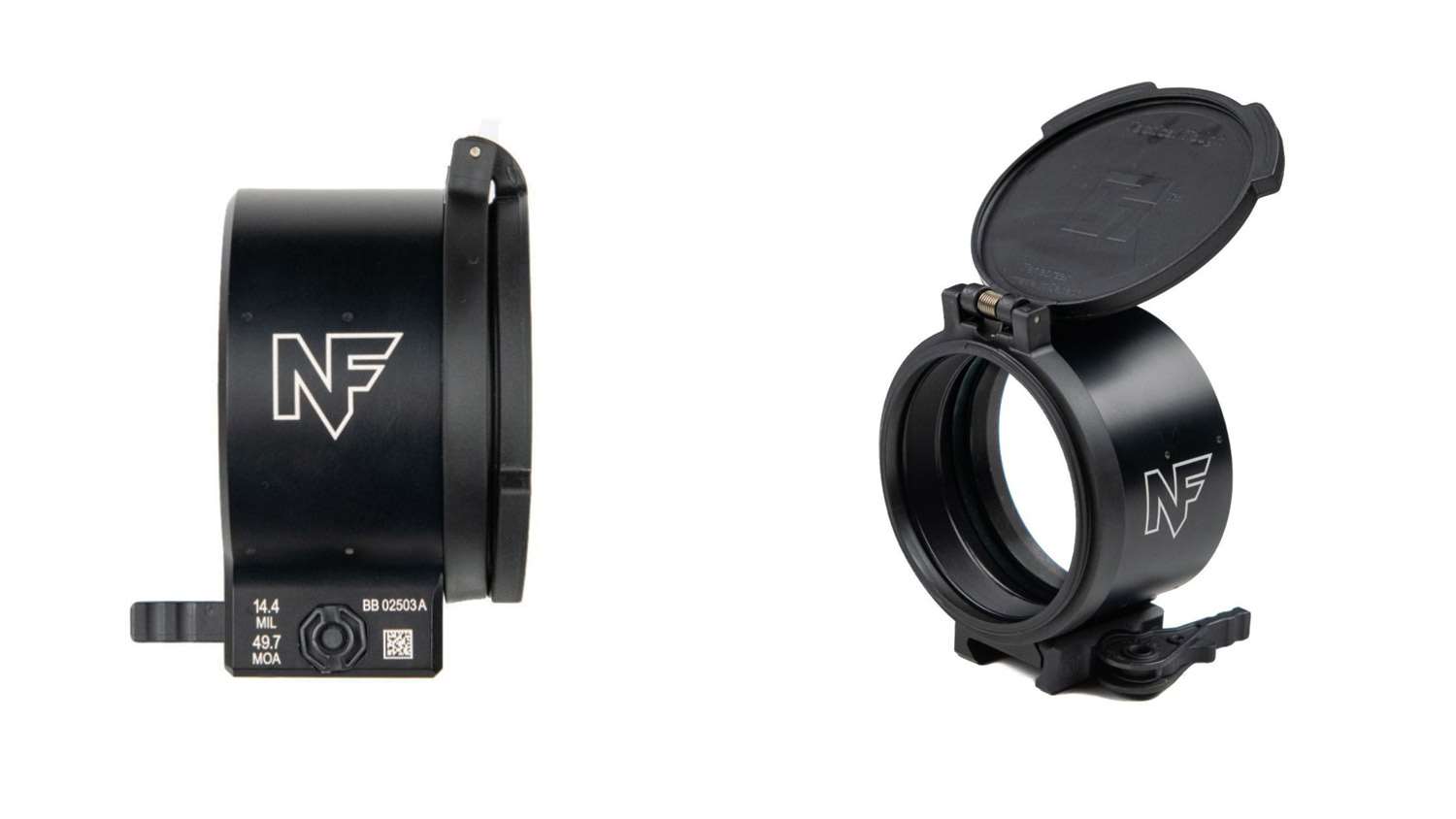 As a clip-on accessory, the Wedge Prism can be mounted to a forward or continuous Picatinny rail to increase the effective elevation travel. Not only that, it provides a repeatable offset of the optical image, and Nightforce says the new product boasts minimal loss of image clarity, resolution or overall quality. Additionally, a quick-detach lever provides for easy attachment and removal in the field.
The Wedge Prism is available in two flavors: 50 MOA (14.5 MRAD) and 100 MOA (29.1 MRAD). The exact elevation shift measured for each Wedge Prism is engraved for easy reference.
MSRP for both models is $990. Included in the box is a MOLLE padded carry case, lens cloth and flip-up lens cover. Learn more at nightforceoptics.com.
---
See more:
Top 5 Precision Rifle Series Long-Range Scopes