In January, extreme long-range shooter and reigning
NRA ELR National Champion
Paul Phillips successfully hit a steel target at a distance of 3.4 miles, with the help of his Team Global Precision Group teammates.
Watch the video above.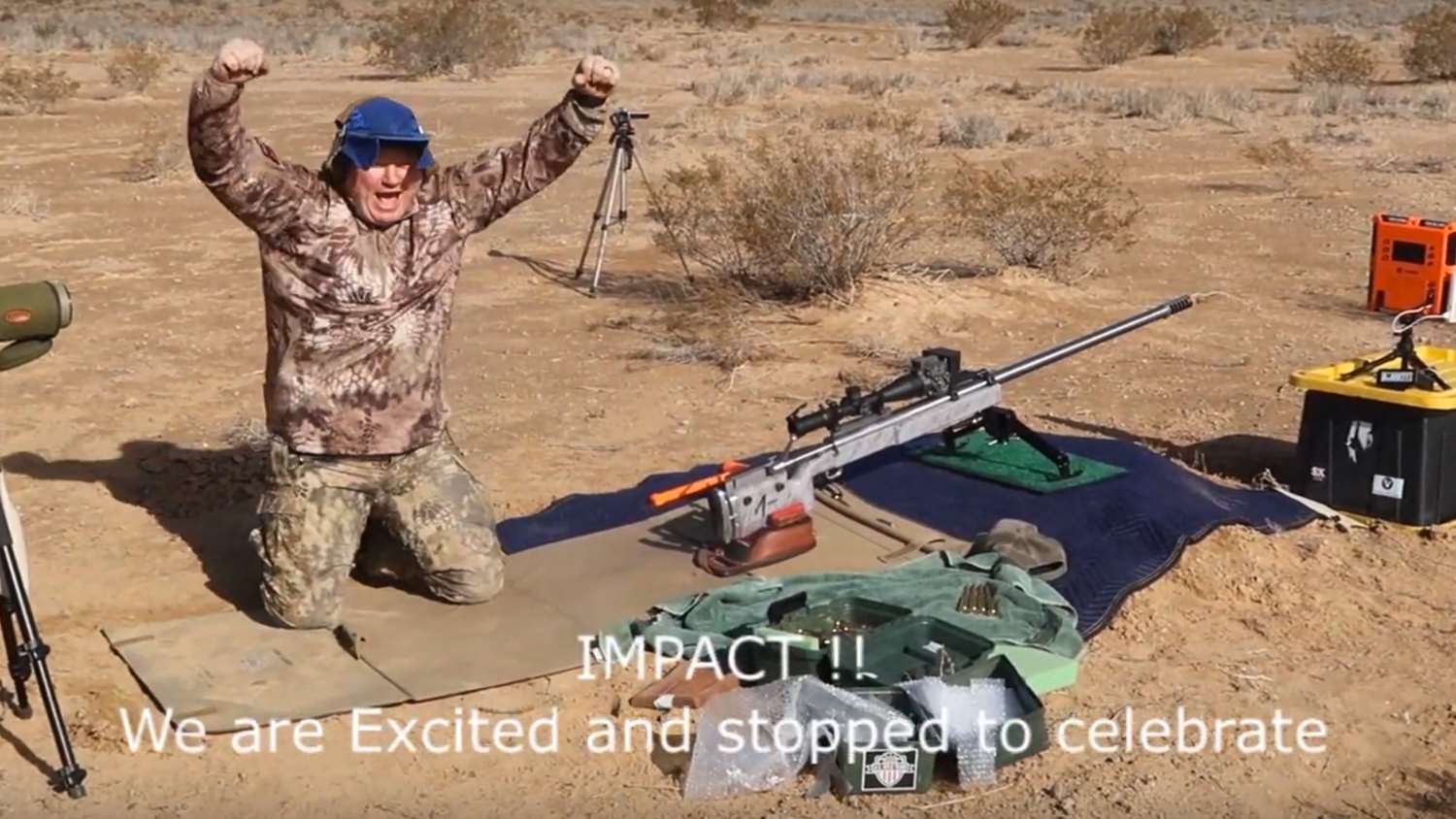 Gear for the 3.4-mile shot includes Phillips' rifle, which is chambered in
.416 Barrett
. The cartridges are a marriage of Vihtavuori 20N29 powder and 550-grain Cutting Edge laser bullets. This particularly potent combination of components provides the 3000-fps velocity needed for extreme long-range shooting.
Additionally, for comfort and added stability, Phillips was using the
Crosstac
Precision Long Range shooting mat. The mat is lightweight, carries bipod accessories and is easy to fold up for storage. It's also wider than most options, and in the words of Phillips himself the Crosstac mat is "very comfortable."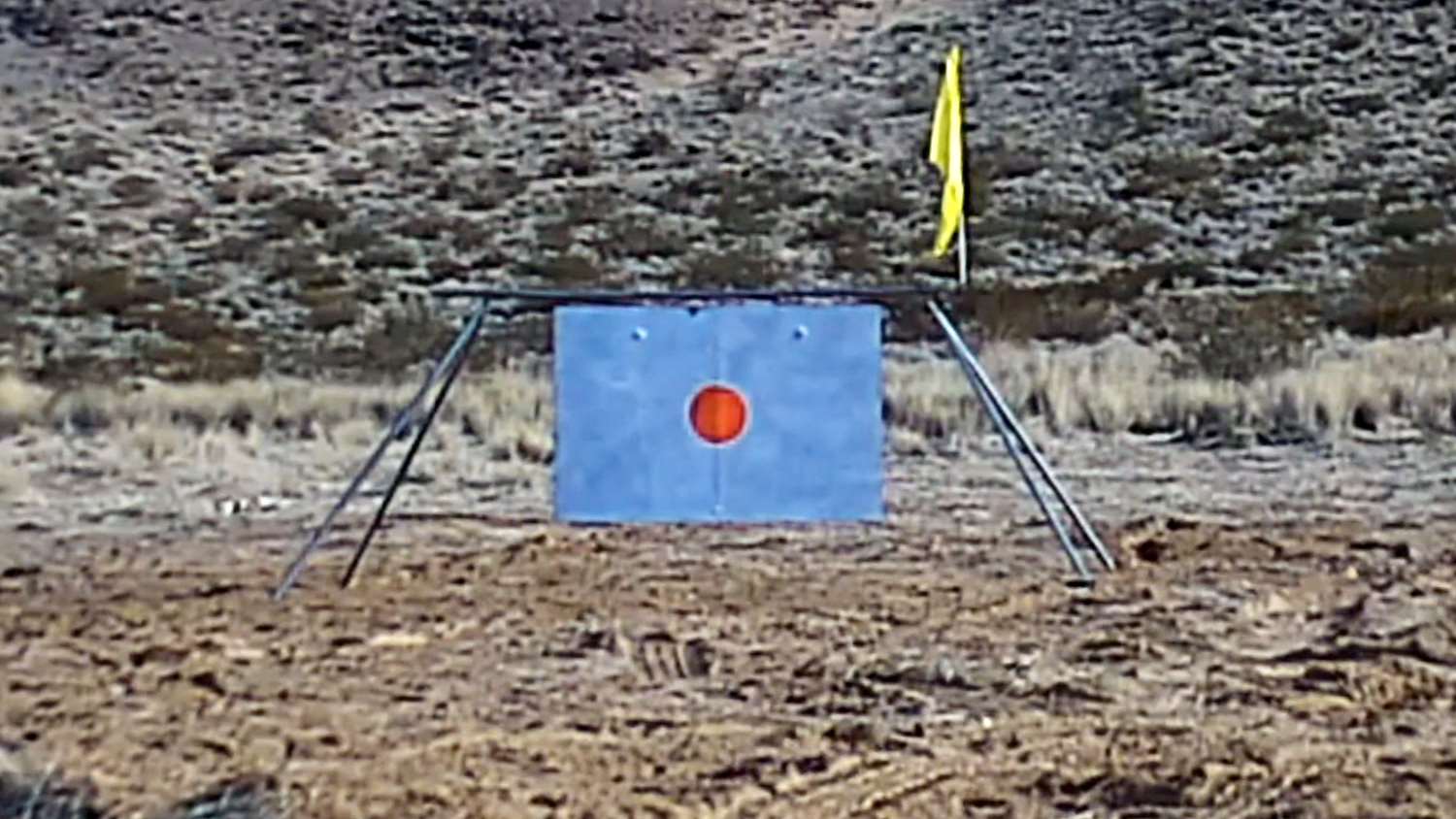 The 3.4-mile shot took 17 seconds to report, and required 625 MOA of elevation (
10 degrees) 
from a 100-yard zero. The steel target measured 32″ x 48″. You can see the impact point of Phillips' successful hit in the photo above, it is at the very top of the plate, slightly left of center.
You can see Phillips and his teammates from Team Applied Ballistics featured on the
cover of the March 2017 issue of 
Shooting Sports USA.
This was after the team won the 2016 King of 2 Miles event condcuted at the NRA Whittington Center in Raton, NM.
Learn more about Team Global Precision Group at 
www.globalprecisiongroupllc.com
.