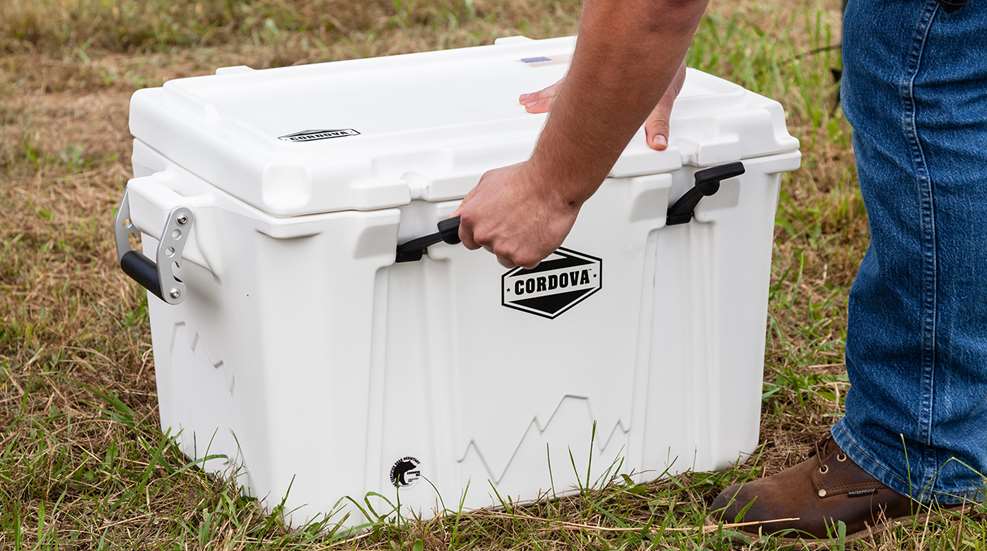 Cordova Outdoors has been announced as the new official licensed cooler and preferred vendor of the NRA. Readers will remember when 
SSUSA
first reported on the Idaho-based company last month with our
review of their medium-sized chest cooler
.
The rotomolded hard-sided coolers offered by Cordova have a few features that set them apart from others. First, the unique insulation that takes up less space, providing more space inside the cooler. Second, the reverse T-lock latches, which keep the lid fastened securely. Best of all, they are made in the U.S. and include a lifetime warranty.
In addition to rotomolded options, Cordova sells soft coolers, cooler backpacks and tumblers. All of these products are manufactured to the same high standards as the hard-sided cooler models.
"Cordova is a company that has an unrelenting commitment to the Second Amendment and respect for our freedoms,
" said Tyler Schropp, NRA executive director for advancement.
"
They build a quality American-made product that stands up to the needs and the lifestyles of our members."
"We have always stood firmly for the Second Amendment and our collective rights to firearm ownership," said Cordova owner Doug McMaster.
McMaster added, "Being selected by the NRA to become the official licensed cooler and preferred vendor of this vital organization is a great honor to all of us at Cordova, and we look forward to helping advance the NRA's mission to ensure those rights remain intact for future generations of patriotic Americans."
Learn more at
www.CordovaOutdoors.com