Randy Wise set a new ELR Central World Record at a mind-blowing distance of 2,158-yards during the 2019 NRA Extreme Long-Range Nationals, held at Camp Atterbury, IN, on Friday, August 23. From a cold bore, he went three for three shooting at a 36-inch square white steel plate.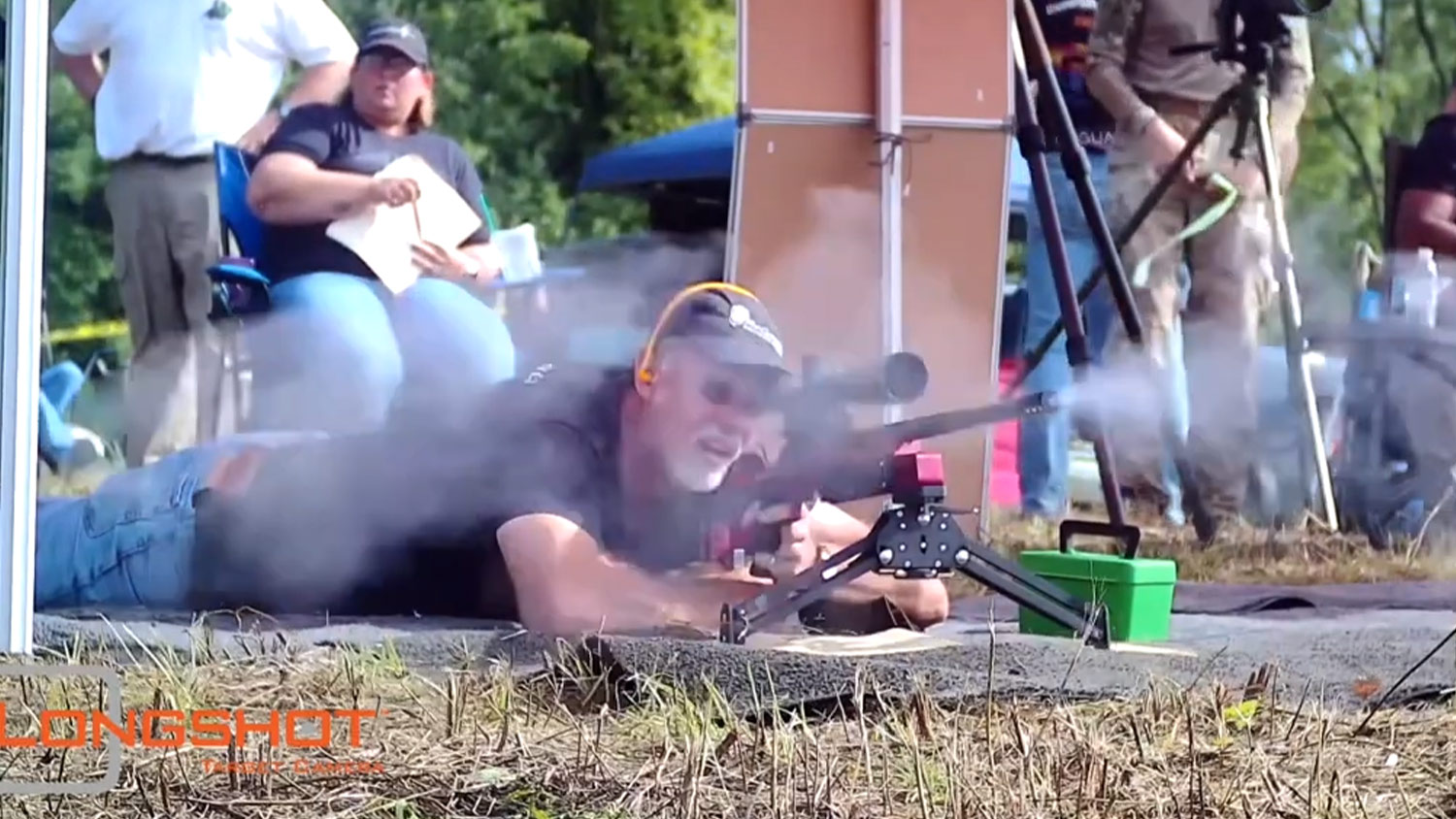 Wise was shooting a Savage Arms rifle, chambered in .338 Lapua with the stock 26-inch, 1:9-inch barrel, Accurate Rifle Systems chassis, Rempel bipod and Rifle Basix trigger. The scope was a Vortex Golden Eagle. And for his load, Wise used Lapua brass with Berger 300-grain hybrid bullets, Federal 215M primers and 90.5 grains of Retumbo powder. Ballistic solving was provided by Applied Ballistics.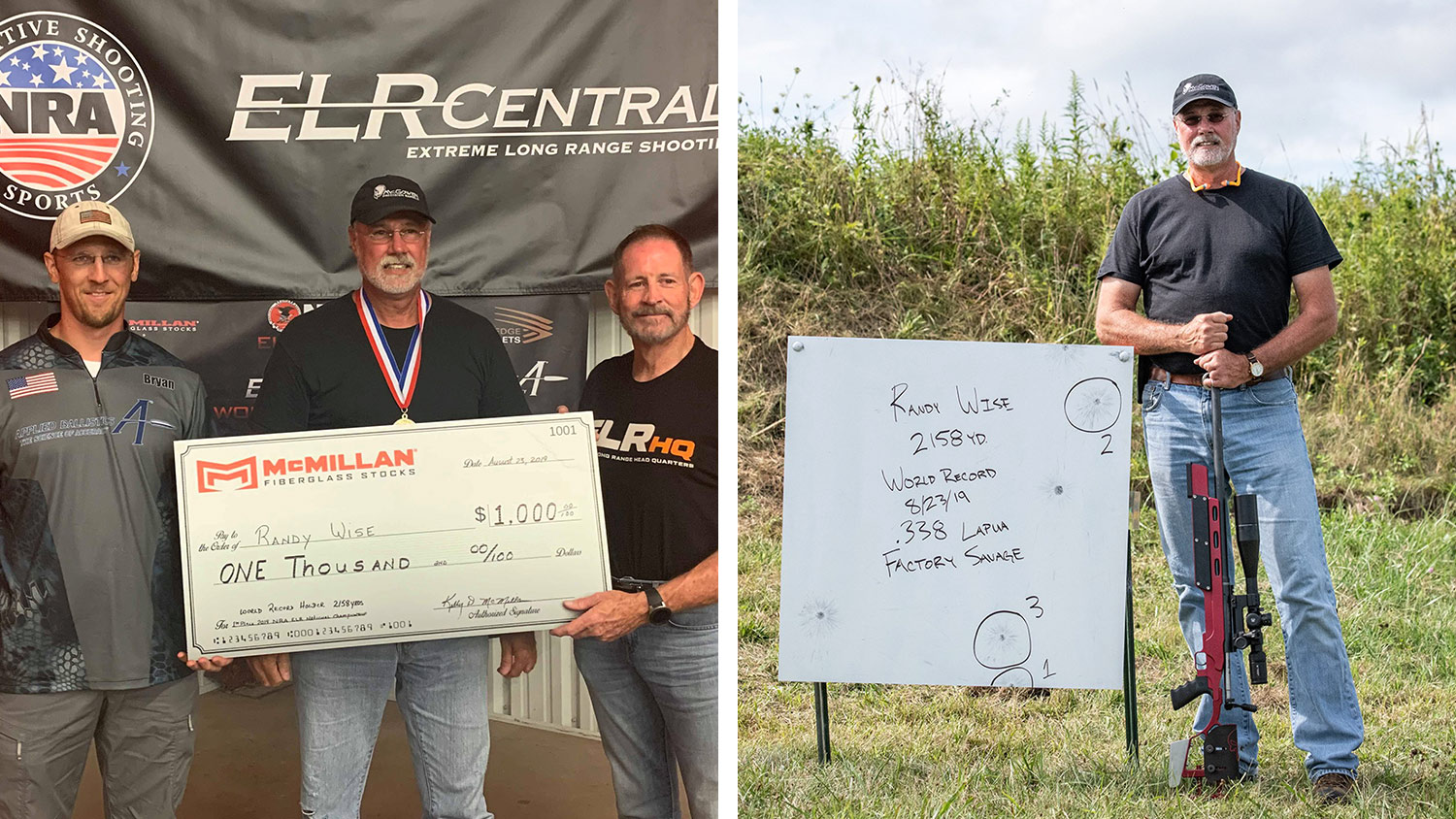 The match was officiated by Targetvision's Clay Rhoden. Additionally, Rhoden brought all the camera systems and also produced this YouTube video documenting the record-setting shooting performance from Wise. The ELR Central certifying official was Doc Beech of Applied Ballistics.
SSUSA has more coverage of the 2019 NRA Extreme Long-Range Nationals forthcoming, so check back often for the latest articles and updates. And, be sure to sign up for the Insider newsletter at this link.
Photos and media by ELR Central, Applied Ballistics, Targetvision/Facebook.
---
See more: ELR Champion Paul Phillips Developing New 33XC Extreme Long-Range Loads