No target system better helps competitive shooters develop the balance of speed and accuracy as a dueling tree. Juxtaposed plates are also ideal for practicing follow-through, target transitions and even ammunition management. Naturally, the best way to build these skills is to work as closely as possible, which can pose a severe safety hazard on conventional steel targets. Newbold has made it a company mission to provide reactive targets that are safe to shoot at from any range using its exclusive Throom material. This unique polymer allows bullets to pass through safely while absorbing a portion of their energy, powering the reaction mechanism we all seek while shooting.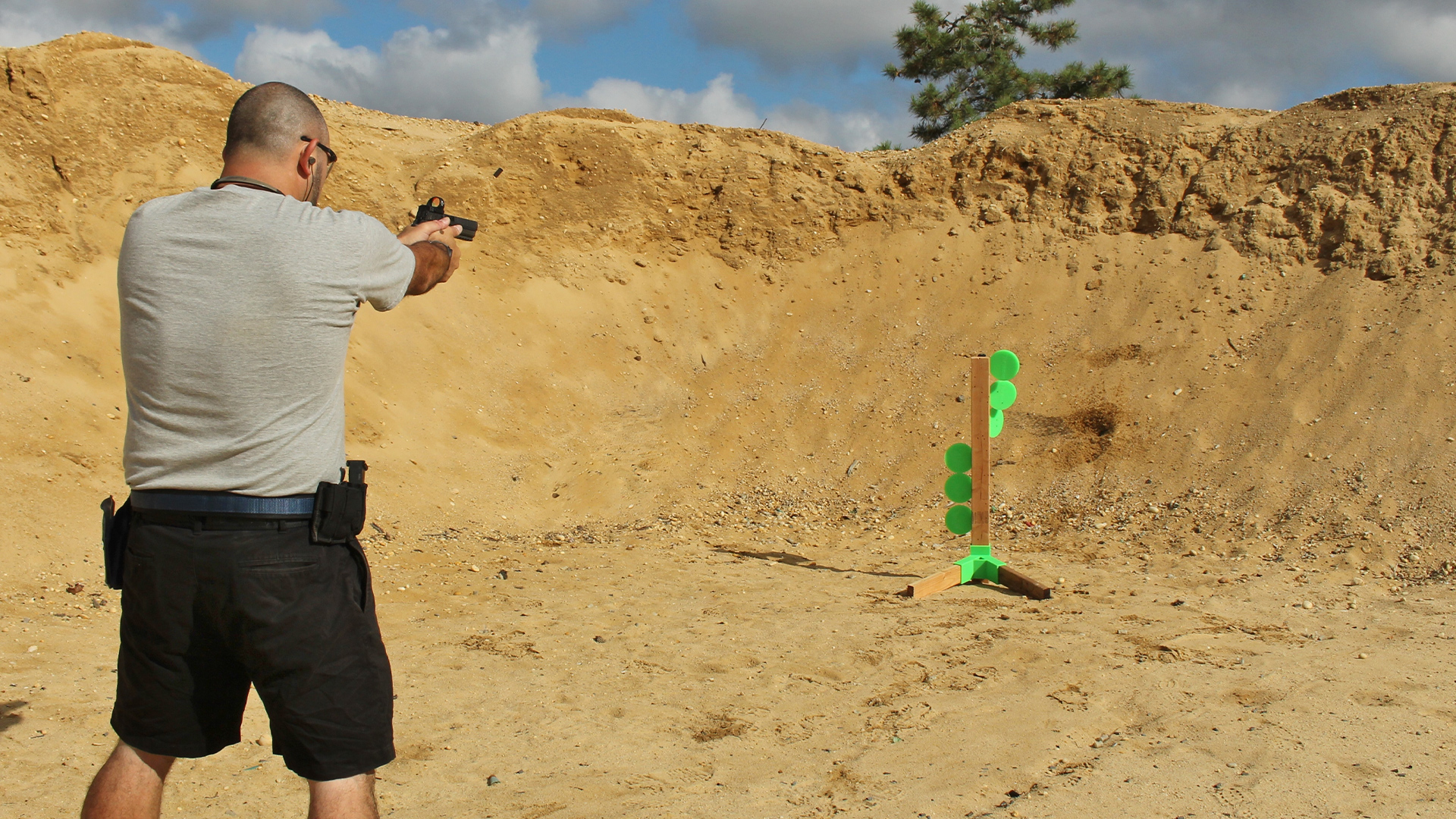 Newbold answered the call of their faithful followers this year by creating a dueling tree (MSRP: $299.99 for the full kit) that offers the utility and versatility of the classic design without the fear of ricochet.
After requesting one earlier in 2022, I learned the product was delayed. Although the familiar song that plays after that news regards supply chain; this time, it was to accommodate a last-minute change in the material. This final alteration added phosphorescence, so the targets illuminate under black light conditions. This was done for those in the tactical community seeking another close-quarters, low-light target option, but it doubles as a fun feature for anybody looking to test their night-shooting equipment.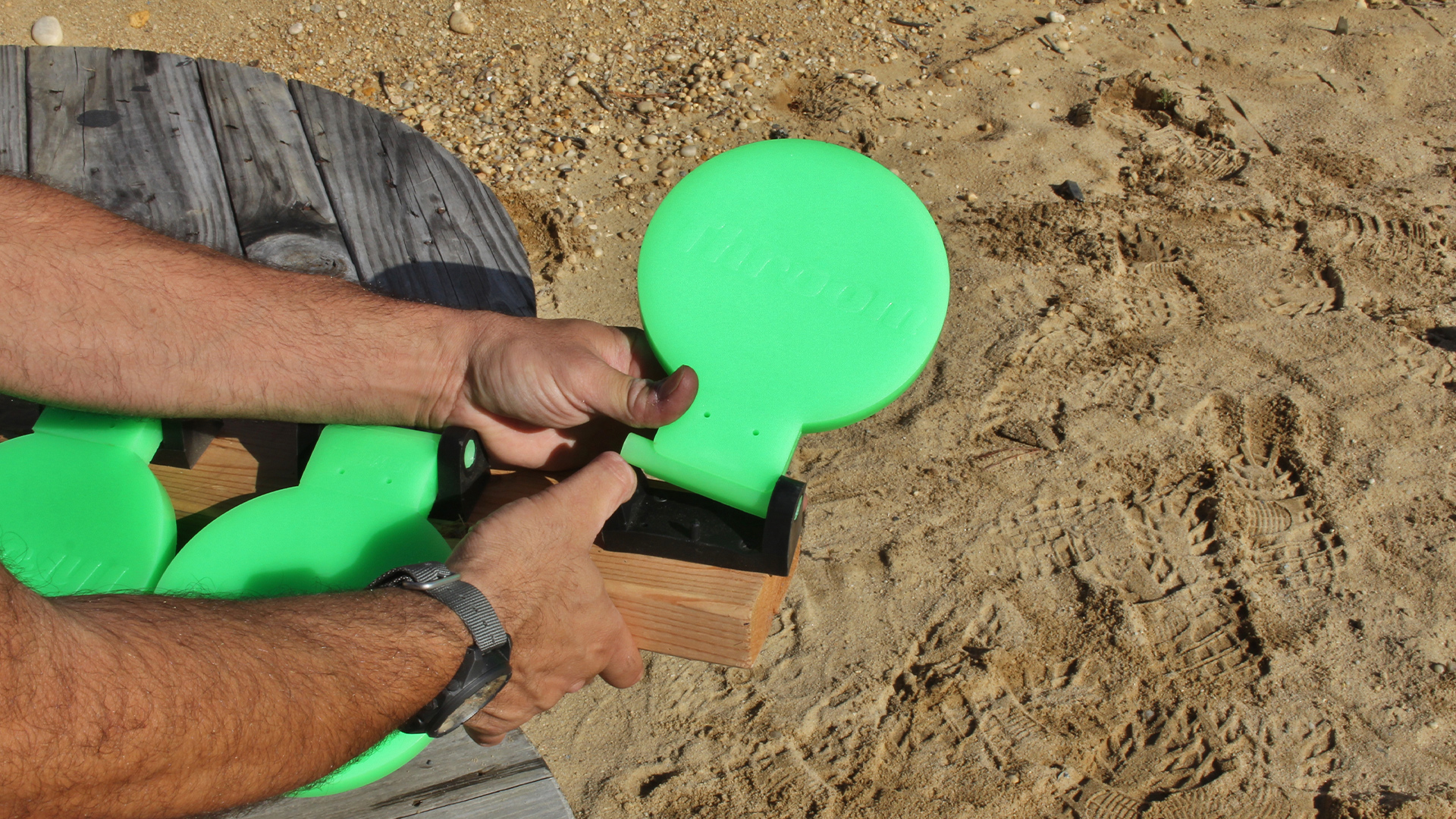 When the dueling tree kit arrived, there was a little work to do before getting to the range, so I headed to my shop to get cracking.
As the structure is created from 2x4 lumber, light carpentry is involved. Some might look at this as a non-starter, but as only two cuts are involved, the folks at your local orange or blue home improvement store will gladly chop it up for you, typically for free. While this adds cost and work on the end user, it's important to understand what this brings to the table. Target systems get hit where they're not supposed to—that's just a fact of life. In this case, if (when) a shot stakes the main column or the legs, you can replace it the same day. This is opposed to having to order a part, hope that it's in stock and then wait for delivery. You can also keep a second set of sticks on the range to accommodate repairs on the fly.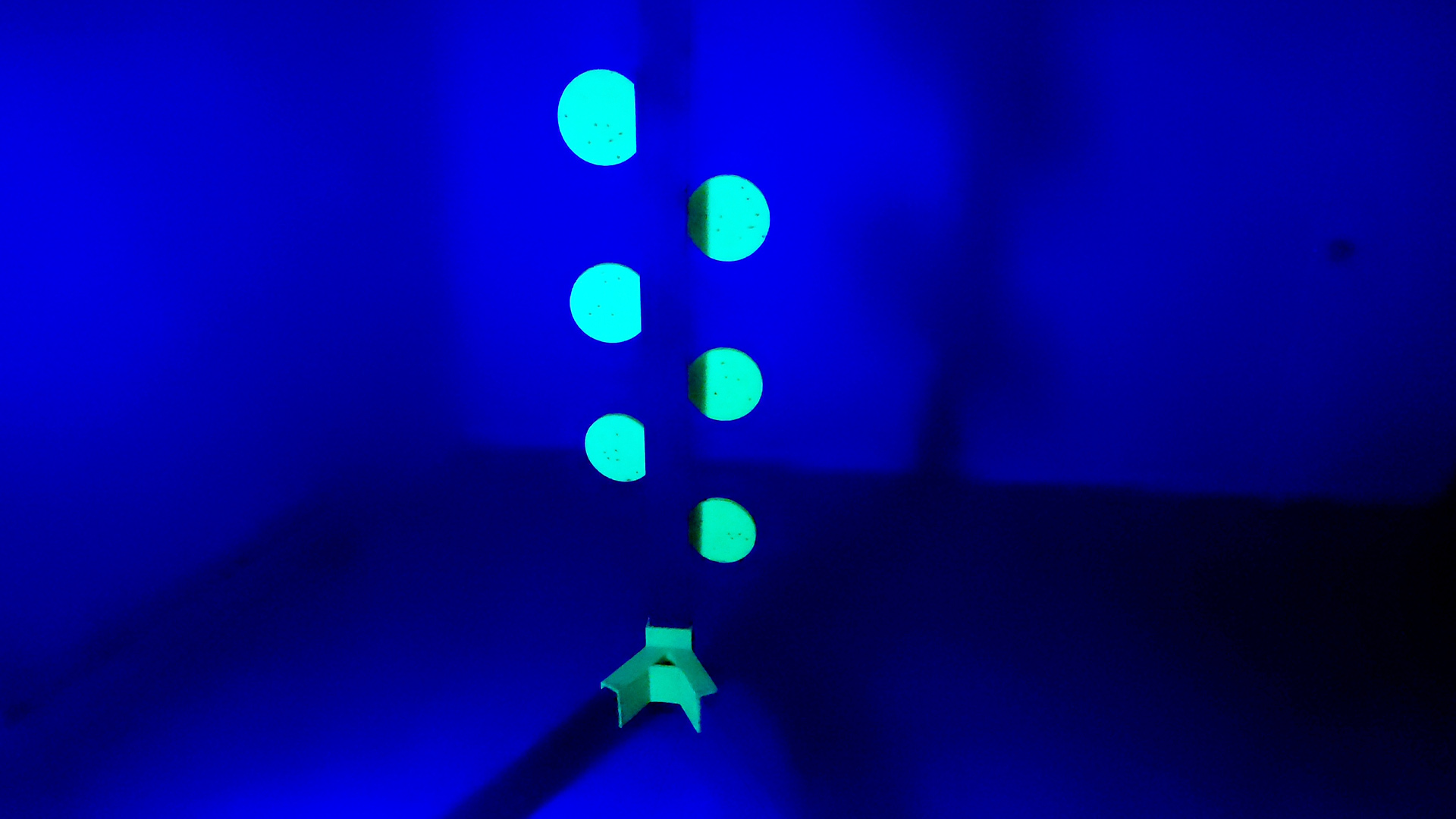 On the cheap, you can build everything from a single 2x4, and that's precisely what I did. Starting with an eight-footer, I chopped two 18-inch legs, leaving me a five-foot section for the main strip. The first order of business was to evenly space the six included brackets before screwing them down with the provided hardware. Newbold also created these out of the Throom material, extending those same self-healing properties to this portion of the setup. Once these are in place, it is time to add the support base—an ingeniously repurposed Alpha Bracket—another solid product from this company made from Throom polymer. The bracket must be attached in a manner that tips the unit forward 10 degrees, putting it in the optimal position for the plates to flip, but not get stuck behind the main beam. Lastly, it too is screwed in place or, for a more portable system, you can drill a hole and push a pin through it. The entire process took me less than 45 minutes, and I was at the range before I knew it.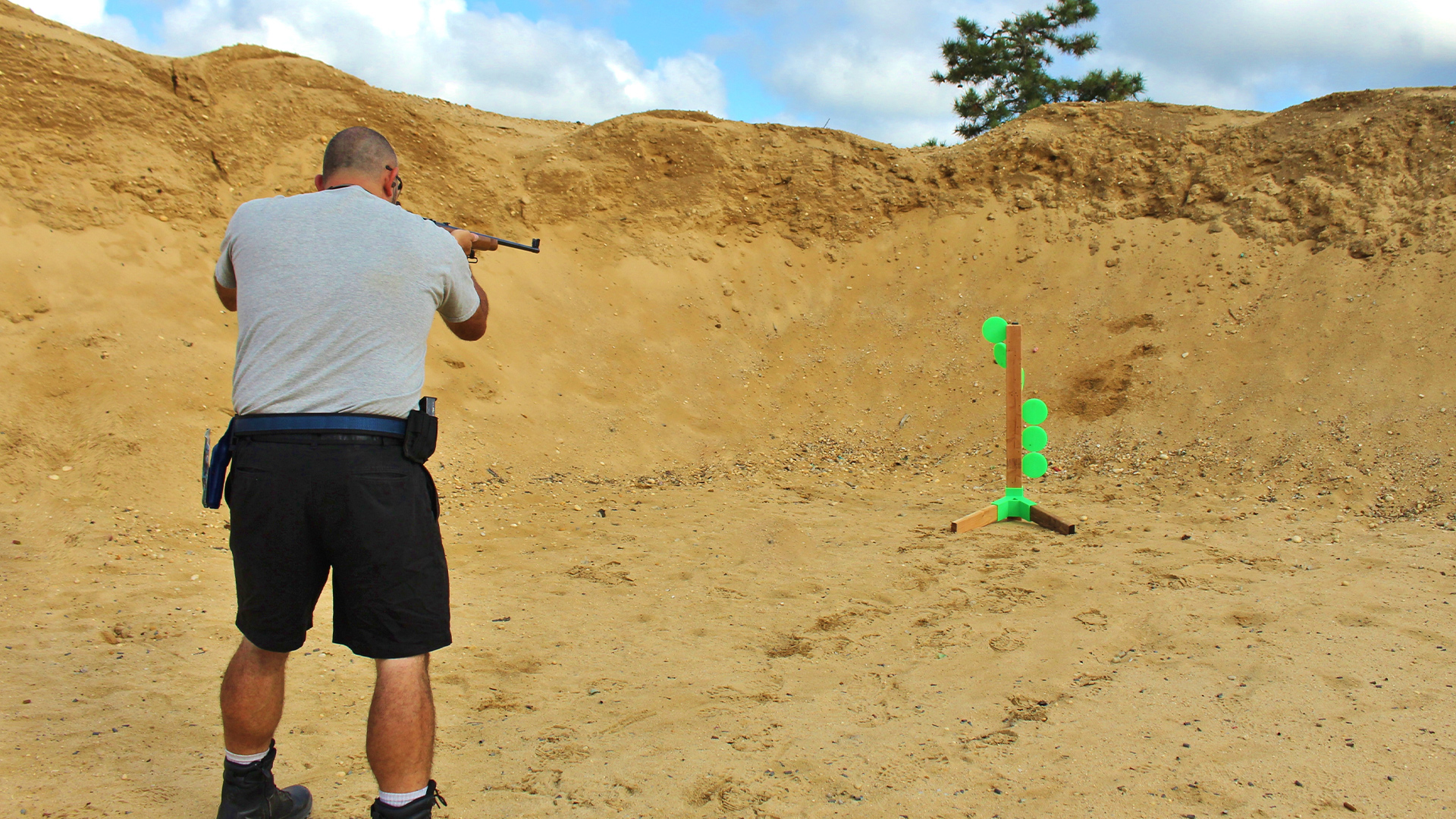 For testing, I selected a 9 mm handgun, a 5.56 mm rifle and a .22 Long Rifle carbine, as this would be a fair representation of its typical uses. Although self-healing, I didn't see the need to abuse the paddles with a shotgun, although they can certainly take it. I started the day with the 5.56 mm rifle fairly certain that it wouldn't activate the plate, and I was right. The bullets passed straight through without budging the paddles, which is to be expected with a small-diameter projectile moving at high speed. Moving over to the handgun, I observed this dueling tree shine as the targets moved with authority when they were struck. Considering that I was only five yards away, it was a major success. If it were made of steel, I'd be at least twice that distance, yet here I am, shooting a dueling tree closer than I ever have before. Moving onto the .22 LR carbine also showed great promise, as all hits activated the target, but well-placed hits on the leading edge most reliably flipped the paddles.
I ended my day by running the tree back and forth with the two compatible firearms from distances as close as three yards to as far as 25 yards. Adding some space increased each target's reaction as the slower-moving bullet transferred more of its energy. I noticed this as the paddles took 9 mm impacts and reacted with the same assertiveness as steel targets, and the .22 LR no longer needed that perfect edge hit to make them do their trick.
Working with the Newbold Throom Dueling Tree kit was an effortless venture from start to finish. I found assembly to be straightforward, despite requiring a few common hand tools, and deployment is as simple as sliding the parts together and placing the setup in the sand. This is an excellent training tool or a way to practice shooting a tree in places where steel targets are prohibited. Whatever your intentions, it's always great to have options, and Newbold ensures that you can shoot what you want, and from where you want.
For more information, go to throomtargets.com.