Smith & Wesson Corp. today proudly introduced Team Smith & Wesson 2016, nine elite shooters led by today's foremost champions in the sport: Julie Golob, Doug Koenig, and Jerry Miculek. These industry legends compete in numerous shooting events throughout the country and internationally with Smith & Wesson firearms. The team includes some of the most accomplished competitors of our time:

Julie Golob, Team Captain - Julie Golob has been a dominant force in action shooting sports for decades. Her winning record led to her recruitment by the U.S. Army Marksmanship Unit, after which she entered competition and became the first person in history to win a national title in all six USPSA divisions. She has over 50 world and national titles in seven different shooting disciplines.
Jerry Miculek – A founding member of Team Smith & Wesson, the legendary Jerry Miculek is renowned as the fastest revolver shooter in the world. He holds five world records in exhibition revolver shooting.
Doug Koenig – Doug Koenig's list of achievements and championship wins is daunting and may never be surpassed at the NRA Bianchi Cup and The Masters. In 2015, with nearly three decades of professional shooting experience under his belt, Doug won his 16th MidwayUSA/NRA Bianchi Cup—the most lucrative and prestigious pistol tournament in the world.
Randi Rogers - 40 world and national titles in seven shooting disciplines.
Kay Miculek – Seven-time world and speed shooting champion.
Trevor Baucom – A force for the shooting sports and disabled veterans. Competes at the NRA Bianchi Cup.
David Olhasso – A winner in every category.
Josh Lentz – A champion revolver shooter in IDPA, ICORE, USPSA, IPSC, and Steel Challenge.
Annette Aysen- The First Lady of revolver shooting.

Smith & Wesson has fielded a professional team of champion shooters for over 25 years. Today's announcement comes just before the 2016 Smith & Wesson IDPA Indoor National Championship, a 14-stage indoor match held each February at the Smith & Wesson Shooting Sports Center in Springfield, MA.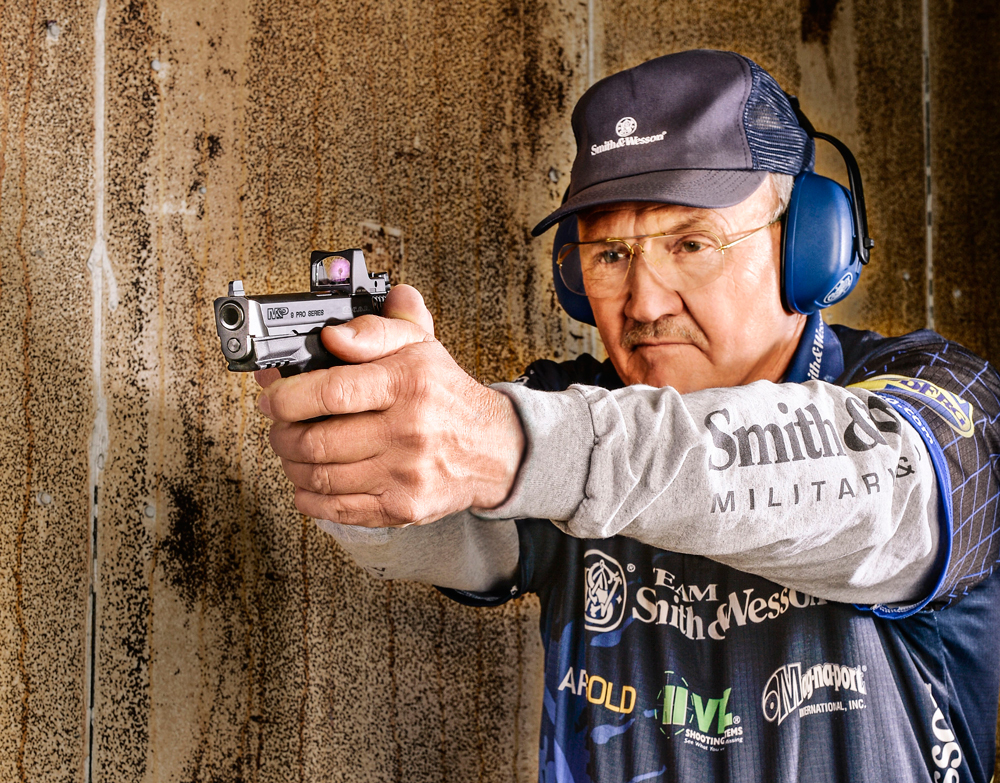 Jan Mladek, General Manager for the Smith & Wesson and M&P Brands, said, "Smith & Wesson has a long and proud history of supporting the shooting sports. Since the 1880's, we have partnered with professional shooters to help promote and expand interest in recreational and competitive shooting. In that time, we have watched Team Smith & Wesson deliver some remarkable wins with our firearms. We are confident that this year's team will carry on that tradition and deliver a very exciting 2016 season."

Team Smith & Wesson will begin its season at the 2016 Smith & Wesson IDPA Indoor Nationals. This prestigious championship has been sponsored and hosted by Smith & Wesson since 1998 and is widely considered the inaugural match of the shooting season. The three-day competition runs February 18-20 and features 14 challenging indoor stages with varying obstacles and lighting conditions that simulate self-defense scenarios and real-life encounters. Over 300 competitors from around the world, including some of the biggest names in shooting sports, gather in Springfield, MA to compete in the match. Several members of Team Smith & Wesson, including champions Julie Golob, Jerry Miculek, and Randi Rogers will compete in the match to contend for the top spot.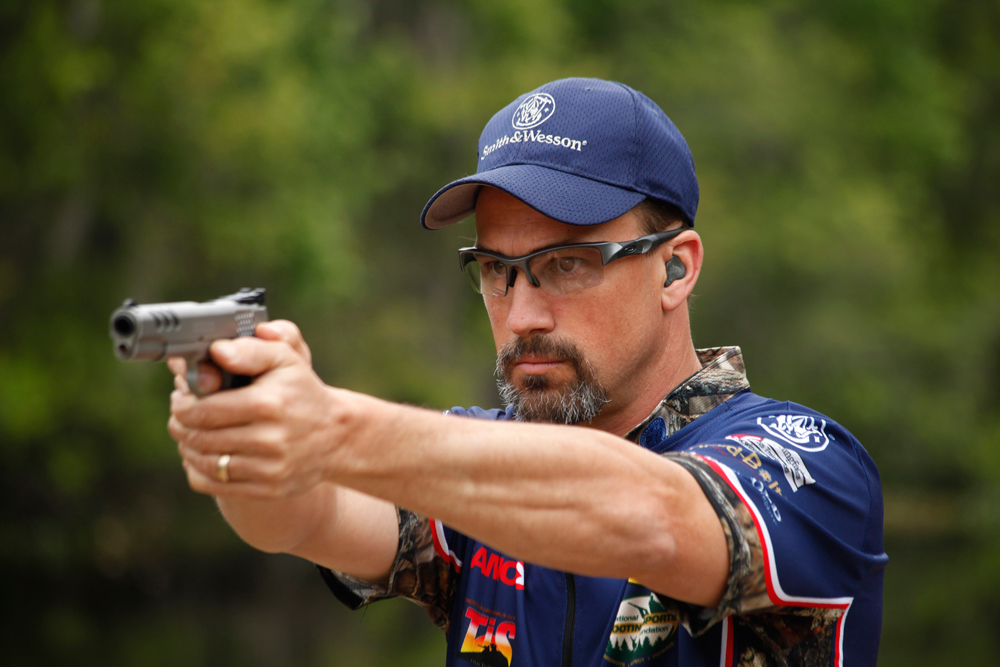 Julie Golob, captain of Team Smith & Wesson said, "From the SW1911 to our revolvers to the ever dependable M&P line, we have an option in any division. At this year's Indoor Nationals, our team will compete using everything from the Model 625 in Enhanced Service Revolver, to the Performance Center M&P 9L in 9 mm in Stock and Enhanced Service Pistol Divisions."

For more information on all Team Smith & Wesson members and their many accomplishments, visit the Team Smith & Wesson web page at www.smith-wesson.com/teamsw.