At Media Day during the 2019 SHOT Show in Las Vegas, NV, 
American Rifleman's
Joe Kurtenbach had the chance to try out the new Ruger Custom Shop Doug Koenig SR1911
(MSRP: 2,499, Ruger.com).
Watch the video above with Ruger Pistol Product Manger Brandon Trevino.
You might remember last year when 
SSUSA
 reported on Koenig's
move to Ruger
. Not just the company's top team shooter, Koenig provides valuable input on firearms design, and raceguns like this new SR1911 are the result of the new partnership.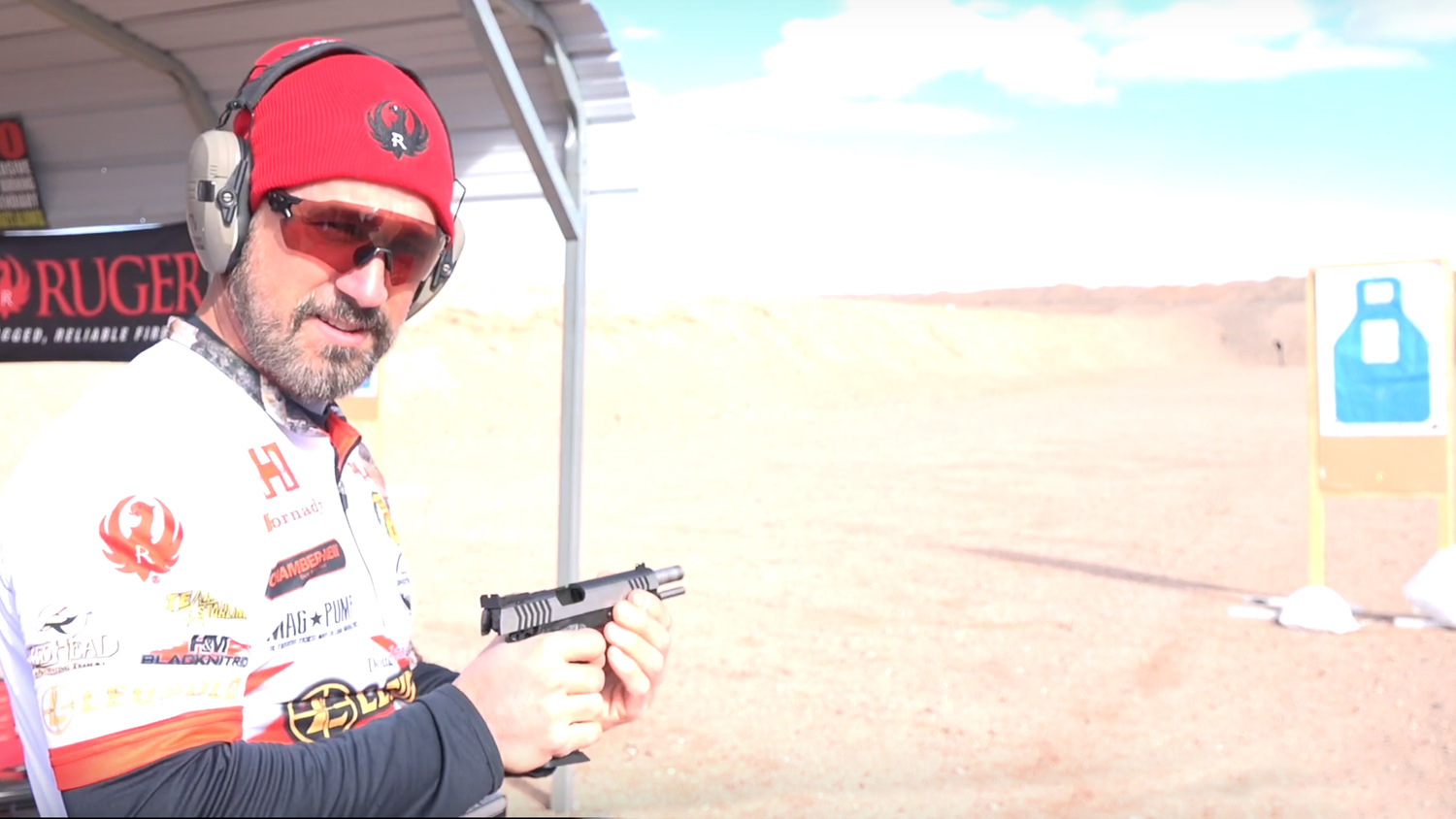 This full-sized, 9mm pistol is ideal for IDPA, IPSC, USPSA, 
Bianchi Cup
, Pro-Am and Steel Challenge competition. Designed and built with one goal in mind—winning matches—the Ruger Custom Shop SR1911 is feature-rich and lovingly crafted. It sports a Koenig Shooting Sports low-mass hammer and competition sear, flat-faced trigger shoe, precision-machined disconnector and hand-tuned sear spring. The sights are fiber optics and the rear sight is an adjustable target one. Since this is a Custom Shop gun, the slide is hand-fitted. A 10-round magazine is included.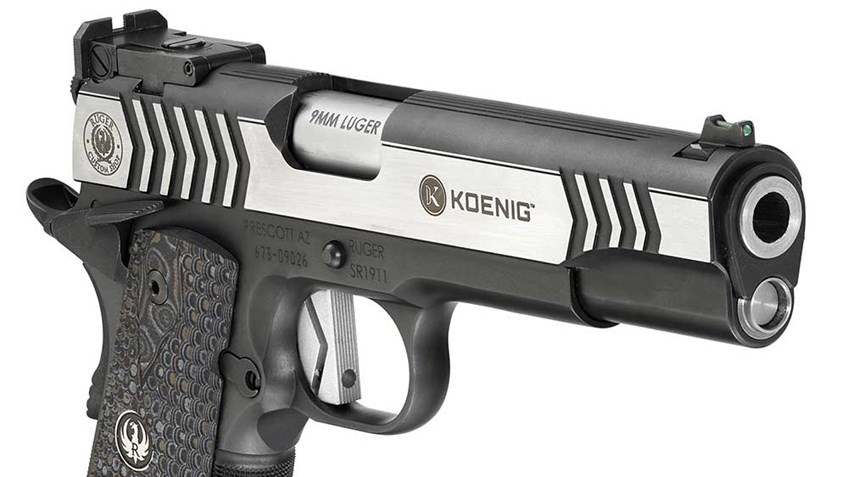 Weighing 41 ounces, the SR1911 has overall length 8.67 inches. Slide material is black nitrided stainless steel.

"We used the best components we could get to make this the best shooting experience you can have," says Trevino.

---
More SHOT Show 2019 coverage: