Staccato 2011 is the title sponsor of the inaugural Celebrating Heroes event, a fun-filled weekend festival in Texas that kicks off on Thursday, October 27, running through Saturday, October 29.
Celebrating Heroes weekend festivities will be held at the new Staccato Ranch and the future site of the Staccato Production Facility in Florence, Texas.
All of the proceeds from the Celebrating Heroes event ticket sales will go to Fallen Blue, a 501(c)(3) non-profit that supports the families of fallen officers.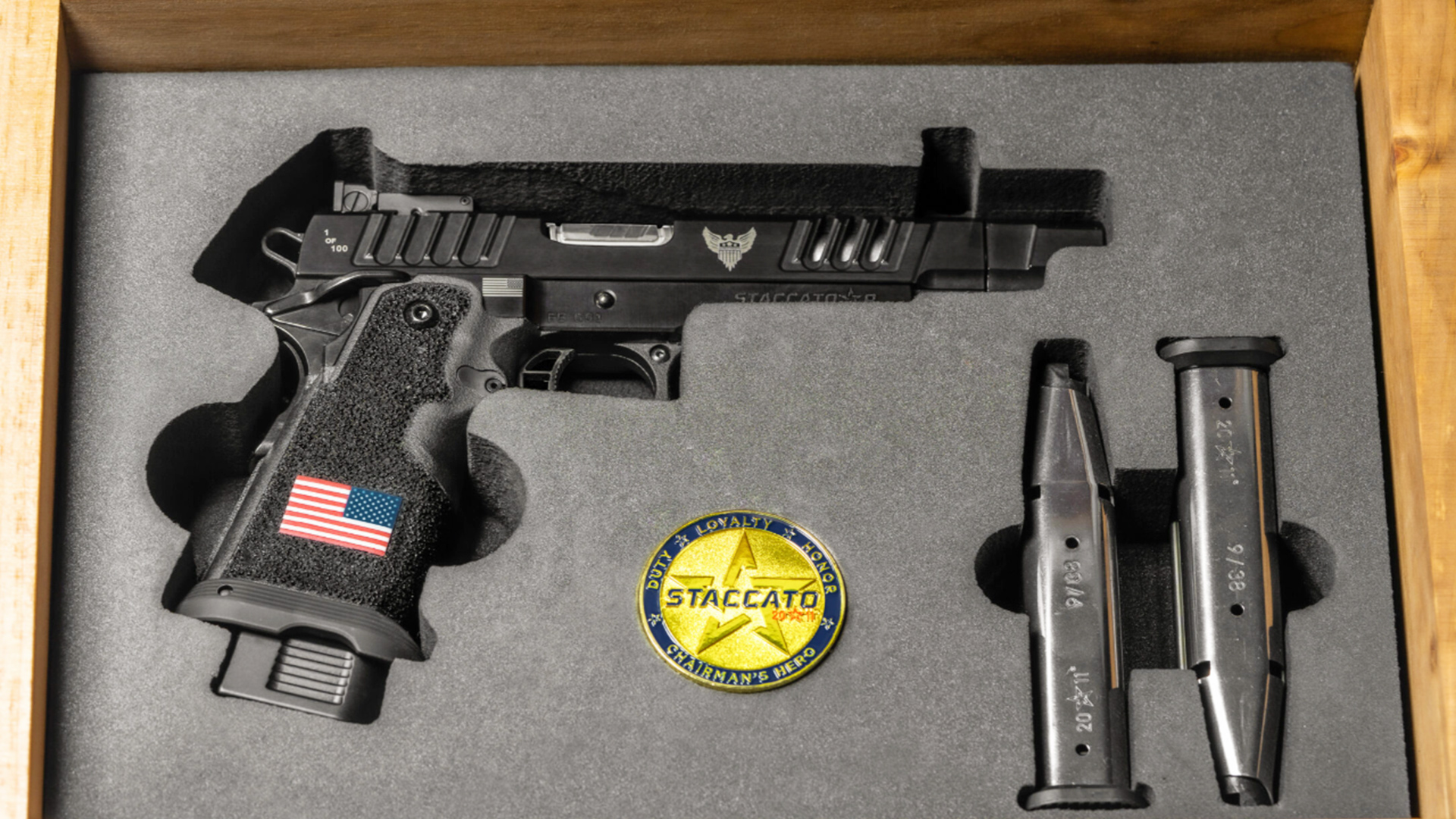 Not only that, Staccato is honoring the first annual Celebrating Heroes event by donating 100 commemorative Staccato P pistols for sale to Fallen Blue. Each pistol slide will be etched sequentially with a number denoting its limited status, and frames will match with unique serial numbers. The special edition Staccato P pistol also sports a new Dawson Precision carbon steel compensator, distinct stippled grips with cerakote inlaid American and Blue Line flags, plus a Celebrating Heroes challenge coin and a made-in-the-USA wooden display case to show off the goods.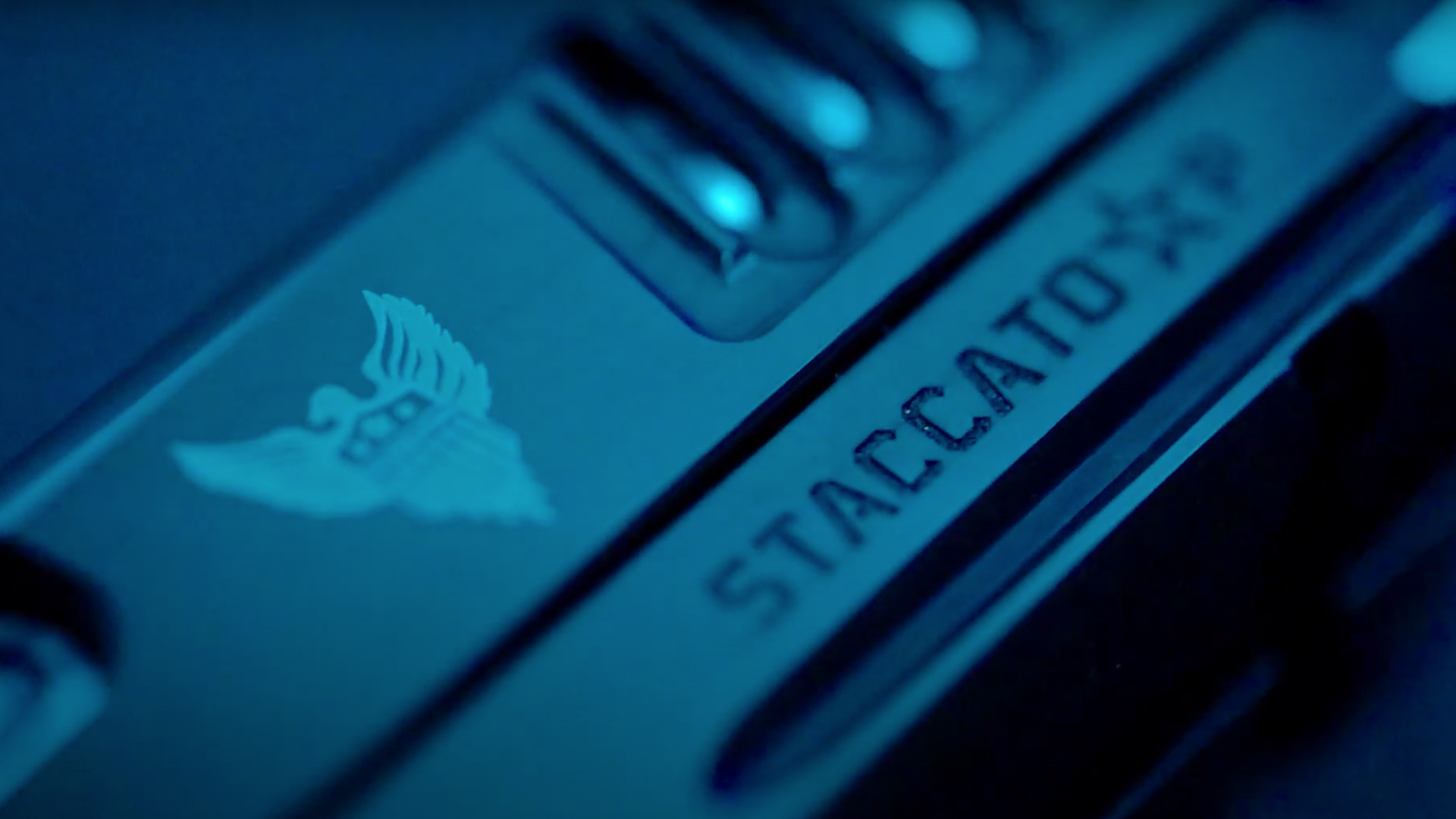 Staccato will also preview its first new pistol model in more than two years during Celebrating Heroes weekend. Attendees will be the first to handle this new addition to the company's pistol lineup during a special course of fire that "showcases the pistol's accuracy and speed."
More about the three-day festival from the 2022 Celebrating Heroes website: "The purpose of the event is to celebrate, support and give thanks to our law enforcement and military heroes. The weekend will be filled with fellowship, family friendly festivities, unique training and competition experiences."
"As a supporter of our country's law enforcement, first responders and military, Staccato is honored to be a title sponsor," Staccato 2011's Chief Executive Officer, Nathan Horvath, said about the first annual Celebrating Heroes event. "Celebrating Heroes is about bringing people together to recognize the duty, service and honor of those who protect our freedoms every day. These values resonate deeply with our Staccato family, along with the communities of our fellow title sponsors: Nutrient Survival, PrairieFire and AceXR."
Celebrating Heroes weekend will also have two big money matches: The $100,000 Law Enforcement Championship, plus the $100,000 RANK Championship with amateur and professional shooters. For the latter, two pro shooters will be there that anyone reading this will certainly recognize—the legendary Jerry Miculek and the first USPSA Lady Grand Master, Jessie Harrison.
In addition, there will be a concert with country music artist Craig Morgan on Saturday, October 29.
There are even more events you can find listed at the Celebrating Heroes website: celebrating-heroes.com. As mentioned, the event begins on Thursday, October 27.
For the latest from Staccato 2011, visit staccato2011.com. Learn more about Fallen Blue at fallenblueheroes.org.