The inaugural Celebrating Heroes event last month at Staccato Ranch in Florence, Texas, was the ideal location for Staccato to premiere its new CS 9 mm pistol. The first new pistol from the company in two years could have made the weekend on its own, but the event also raised a mind-boggling $1 million to benefit Fallen Blue—a non-profit that supports families of fallen officers—cementing the success of the first Celebrating Heroes weekend. And if you didn't make it to Texas in October for the festivities, there's still time to bid on a hand-engraved commemorative Staccato P pistol in an online auction with all proceeds going to Fallen Blue.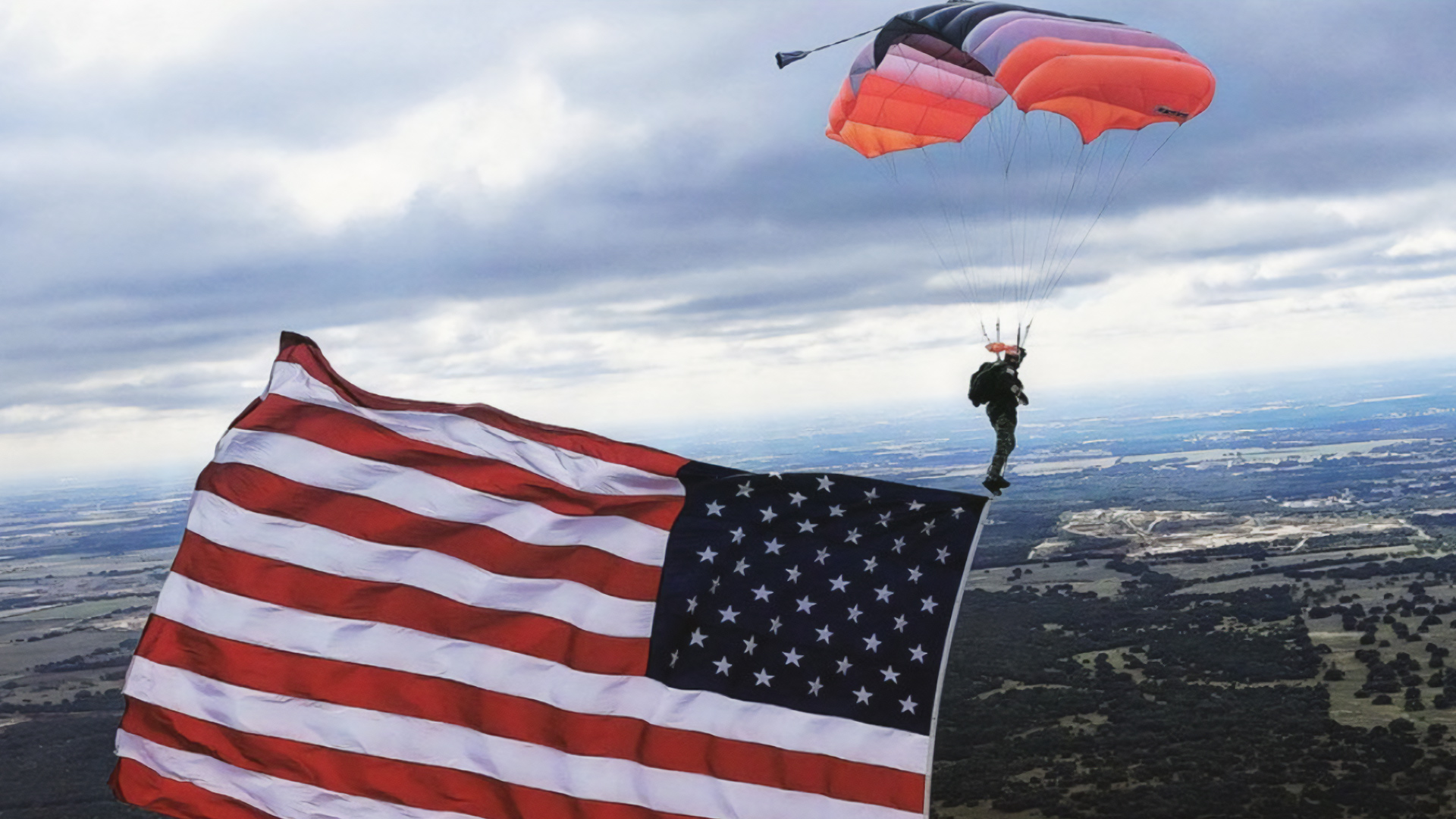 Held October 27-29, the first annual Celebrating Heroes festival hosted law enforcement officers, competitive shooters and families from across the country, and included two new PrairieFire shooting championships, one for law enforcement and another for amateur and pro shooters, both featuring a combined $200,000 in prize money. (More about the PrairieFire competitions later.)
All of the proceeds from the ticket sales at the 2022 Celebrating Heroes benefit went to Fallen Blue. Showing its strong support for a worthy cause, Staccato was a title sponsor of the event.
"As a supporter of our country's law enforcement, first responders and military, Staccato is honored to have been a title sponsor of the first annual Celebrating Heroes event alongside Nutrient Survival, PrairieFire and AceXR," Nathan Horvath, Staccato's chief executive officer said. "We are humbled to have helped raise $1 million for Fallen Blue to support the families of fallen officers, and encourage all to find ways to support those who protect our freedoms."
Two big items stick out among the many newsworthy achievements at the first Celebrating Heroes weekend—the aforementioned debut of Staccato's first new pistol in two years, the Staccato CS 9 mm, and Tim Yackley capturing first place overall and the $50,000 grand prize in the PrairieFire RANK Championship after defeating Nils Jonasson in the final.
New Staccato CS 9 mm Pistol
The aluminum-framed Staccato CS 9 mm pistol (MSRP starts at $2,499) that made its debut in Texas last month is billed by the company the "smallest, lightest and most concealable addition to the Staccato pistol family." A 3½-inch bull barrel comes standard, along with a fiber-optic front sight and Dawson Precision rear sight, plus an aluminum long-curve trigger (optional aluminum flat trigger for $80 more) and three 16-round magazines. The Staccato CS pistol also sports a new grip designed to accommodate different hand sizes.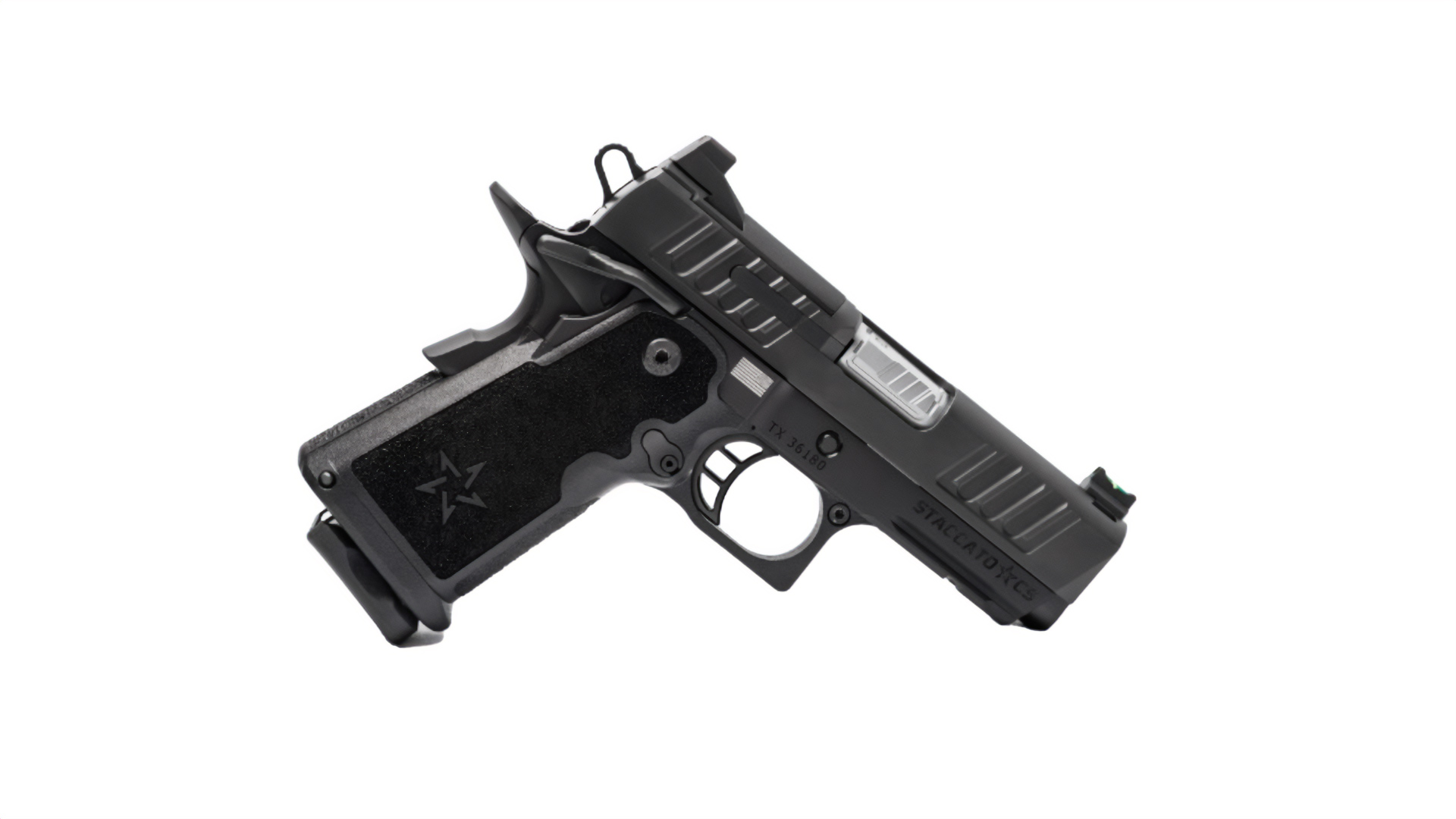 Tim Yackley Wins 2022 PrairieFire Title
Regarding the $100,000 PrairieFire RANK Championship, per the website, this tournament is intended to make "PrairieFire the new home of the shooting world's greatest prize." One of two conducted in Texas last month, shooters in the competition were entered in an elimination-style tournament bracket, whittling the top shots down from a group of 16 to the duo of Tim Yackley and Nils Jonasson in the final, which was billed as "The Championship Duel." Yackley walked away in first place overall to land the $50,000 main prize after defeating Jonasson in the final.
There were four stages in the amateur and professional RANK competition: Stage 1 "Rank," Stage 2 "Rank Protector," Stage 3 "Rank Duel" and Stage 4 "Rank Gauntlet." As for law enforcement competitors, they had a separate, invitation-only PrairieFire LE Pistol and Carbine Championship, complete with its own $100,000 prize purse, along with agency grants. (Be on the lookout for more articles in the future about PrairieFire and the national tournaments.)
Perhaps most important of all: Next year's PrairieFire Championship will have a whopping $1 million prize purse. The top 16 competitors from this year's RANK tournament have automatically qualified for the 2023 match.
Engraved Staccato P Auction through Nov. 30
As mentioned, if you weren't able to make it to Texas for the first Celebrating Heroes festival, you still have a chance to help benefit the families of fallen officers. A commemorative Celebrating Heroes Staccato P pistol is currently available for bidding in a live online auction. The one-of-a-kind pistol is hand-engraved by Griffin & Howe and all proceeds will go to Fallen Blue. Plus, there are more unique Celebrating Heroes special edition items to bid on at the auction site. If you're interested, act fast, as the auction is live through Wednesday, November 30.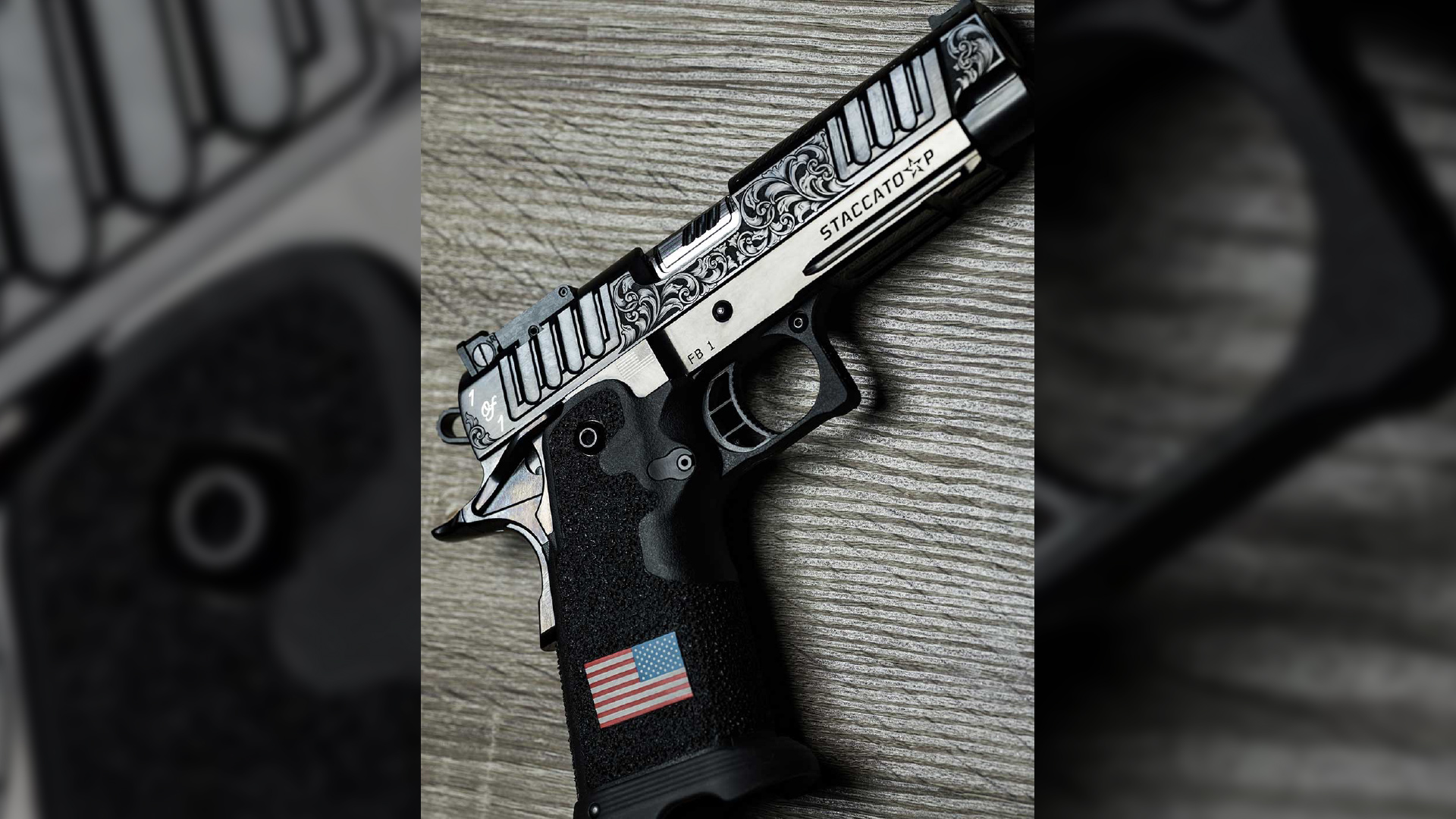 A Celebrating Heroes weekend guest speaker, Gen. Robert B. Neller (ret.), the 37th Commandant of the Marine Corps, summed up best the spirit of the inaugural event. He said: "We're here today to celebrate, support and thank our country's heroes: Our police officers, our firefighters, our first responders and the members of our armed forces. Those who have risked their lives every day to protect our neighborhoods, our communities, our country, and our world to make it a better place—today and in the future."
For the latest from Staccato and to learn more about the new Staccato CS 9 mm pistol, visit staccato2011.com. Learn more about Fallen Blue at fallenblueheroes.org.