Watch the video above from SHOT Show 2023's Industry Day at the Range featuring Kevin Creighton of Shooting Illustrated magazine taking the new carry-sized Staccato CS pistol out for a first spin.
Although it was quite the windy day in Boulder City, Nev., during Industry Day at SHOT Show 2023, there is no missing the wide smile on Kevin Creighton's face after he finished dinging steel plates with the Staccato CS pistol.
While for many in the media, this was the first opportunity to shoot the pistol, the company actually premiered the new CS 9 mm pistol in 2022 at the inaugural Celebrating Heroes event held last November at Staccato Ranch in Florence, Texas.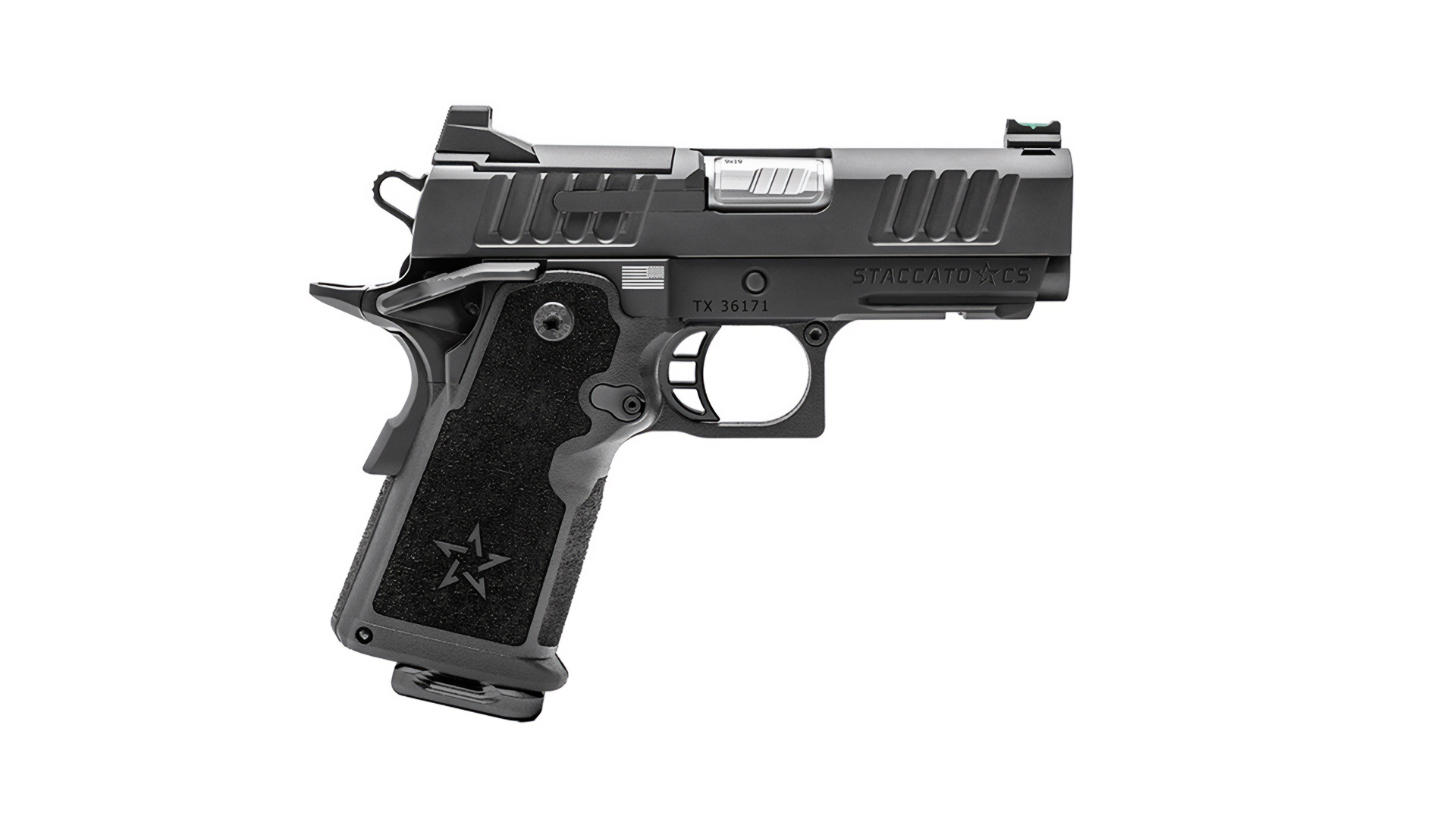 The aluminum-framed Staccato CS 9 mm pistol (MSRP starts at $2,499) featured in the video is, according to Staccato, "the smallest, lightest and most concealable addition to the Staccato pistol family." A 3½-inch bull barrel is standard on the Staccato CS 9 mm pistol, along with a fiber-optic front sight and Dawson Precision rear sight, plus an aluminum long-curve trigger (optional aluminum flat trigger for $80 more). The Staccato CS pistol also sports a new grip designed to accommodate different hand sizes.
In addition, three 16-round magazines are included with purchase of the Staccato CS 9 mm pistol.
Learn more at staccato2011.com.