by
posted on January 28, 2020
At SHOT Show 2020 Industry Day at the Range, Jay Grazio of Shooting Illustrated had the chance to try out the Laugo Arms Alien 9mm pistol. Imported to the U.S. by Lancer Systems, the Alien was one of the most talked about guns at the show this year. And with good reason—Laugo Arms says the Alien has the world's lowest bore axis (-0.1 inch), among many other innovations. Translation: muzzle flip is virtually nonexistent, making follow-up shots extremely fast. Watch the video above.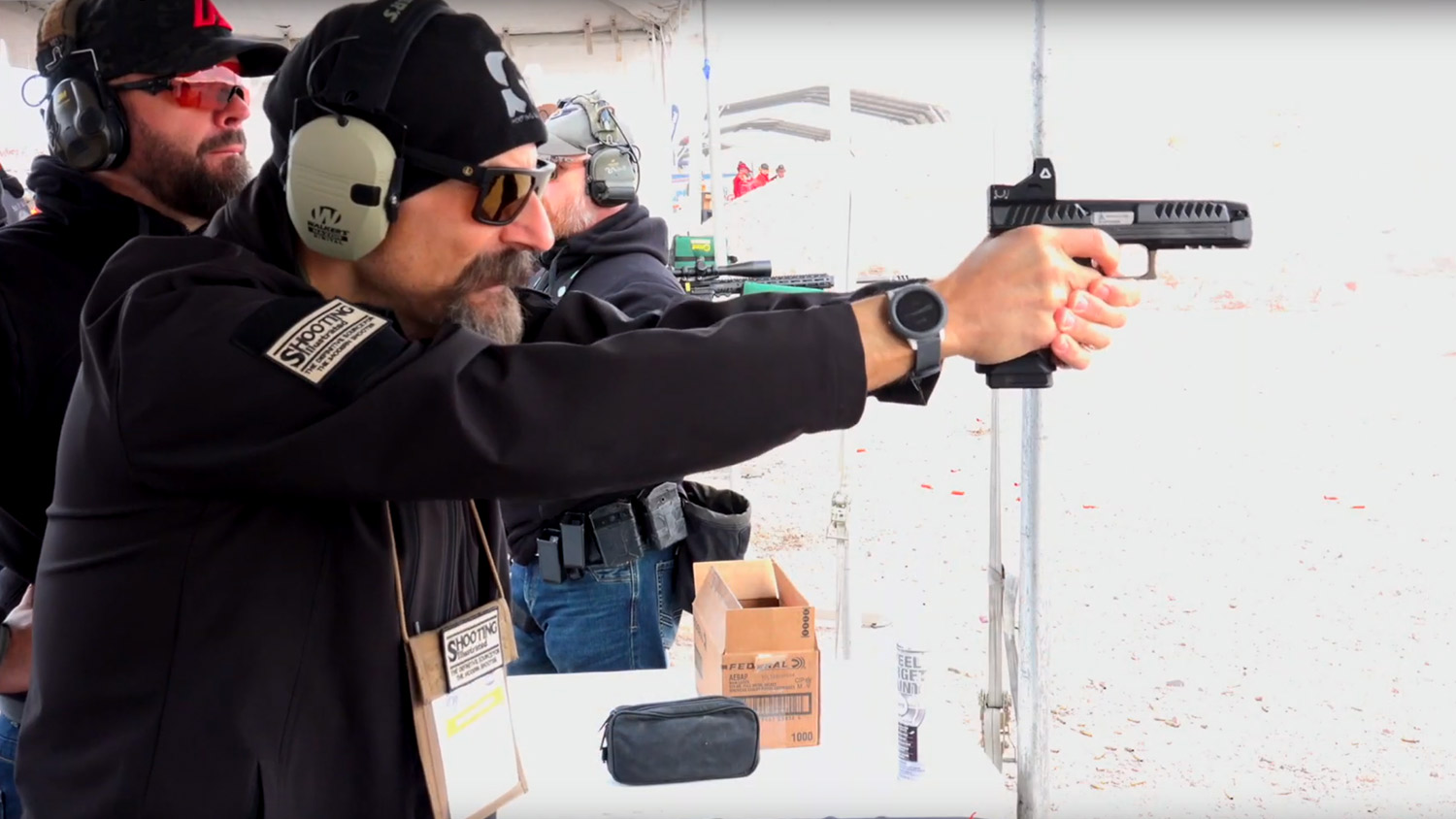 In addition to the low bore axis, the Alien's barrel is mounted directly to the frame. This eliminates any movement during the firing cycle. Recoil impulse is slowed down by a gas-delayed blowback system. Finally, the sights are attached to the non-reciprocating top rail for an improved sight picture.
Overall length is 8.2 inches and barrel length is 4.8 inches. The weight (unloaded) is 2.2 pounds. Sight radius is 7.3 inches.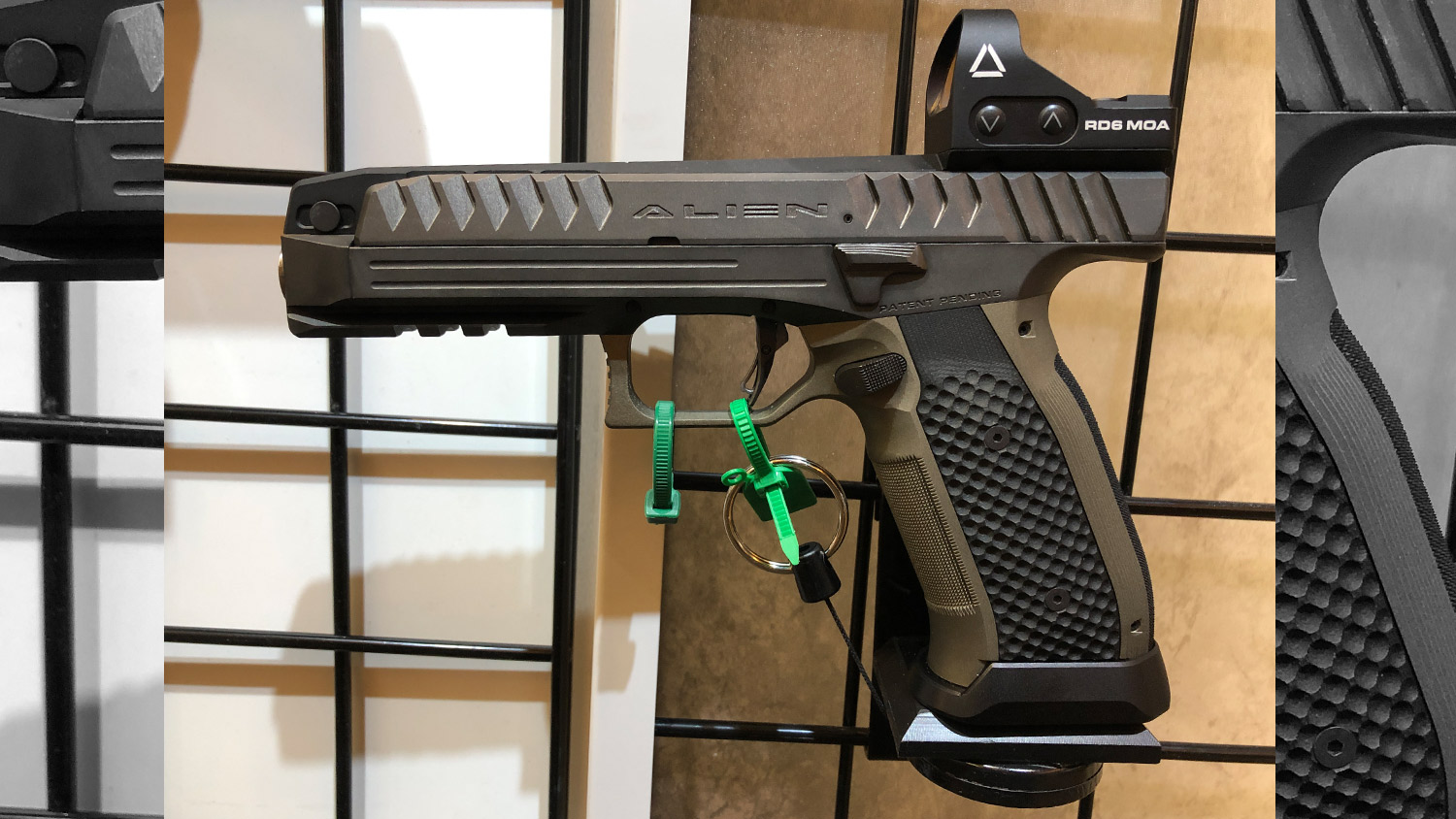 One of the darlings of SHOT Show 2020, the first 500 Alien pistols earmarked for importation to the U.S. later this year will be priced at $5,000. According to Lancer Systems, about 150 are still available to reserve as of now. (Potential future owners can secure their Aliens by forking over a $2,500 deposit to receive the signature edition that's signed by the designer.) On the show floor, a Lancer representative shared that in the future more Aliens will be coming stateside, and at a lower price. How much lower of a price is yet to be determined, but if we had to guess it would be in the $3,500 to $4,500 range. In the meantime, you can learn more about the Laugo Arms Alien at laugo.us or at lancer-systems.com.
---
See more SHOT Show 2020 coverage: