Watch the video above featuring highlights from the Artillery Match at the 2015 N-SSA Fall Skirmish.

Ever fire a cannon as part of an artillery team, at a bullseye target 100 yards away? Now I can say yes, after attending my first North-South Skirmish Association (N-SSA) Fall National Skirmish this past weekend.

Skirmishing is a shooting sport focused on team competition with individual firearms, as well as artillery and mortars. The N-SSA Fall Skirmish is truly a spectacle to behold, with smoke from black powder lingering on the ground from hundreds of competitors shooting Civil War-era firearms and replicas, decked out from head to toe in period garb.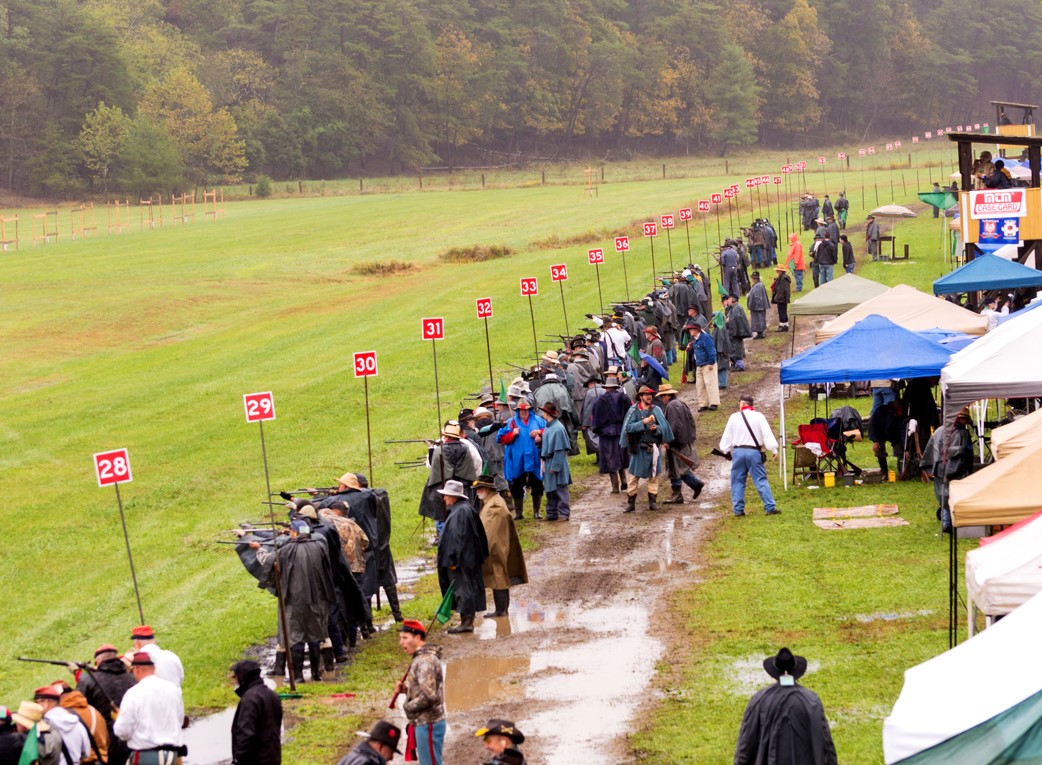 Skirmishing is unique because of its historical basis rooted in the Civil War. Skirmishers relive history through competition with the firearms of the period. They do this by forming groups (usually geographically) and taking a name and uniform from a historically documented unit that served during the war years.

This year's Fall Skirmish was special because it saw the revival of the NRA Civil War Championship. This historic NRA match was shot at Camp Perry for decades but because of reduced participation, it had been retired a few years ago. In conjunction with Dennis Willing, Director of NRA Competitive Shooting, the N-SSA has brought this historic match to a new home at Fort Shenandoah, Virginia.

As in previous years, the NRA Civil War Championship has musket, carbine, and revolver matches with first, second, and third place medals being awarded for each firearm. The winner was also awarded the first place Grand Aggregate National Champion medal.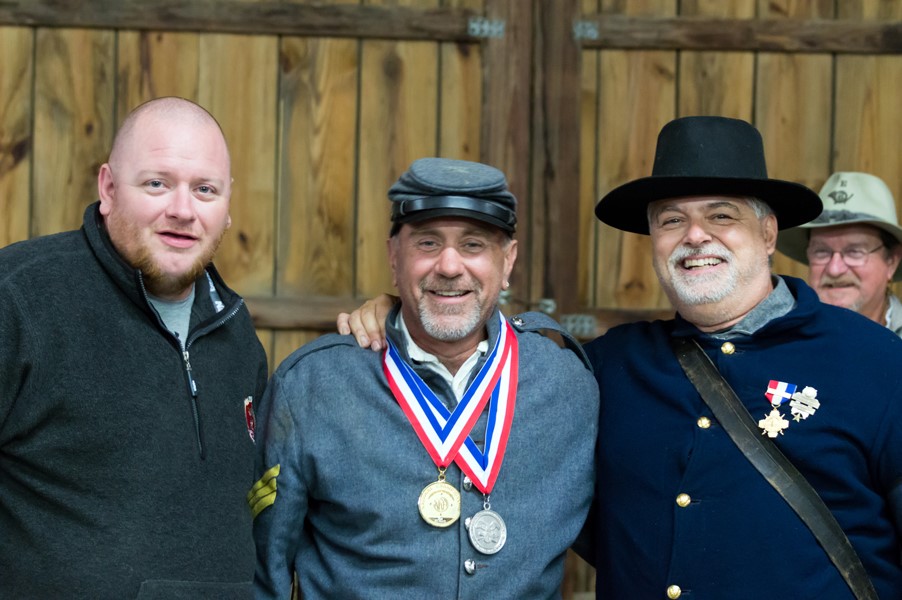 The beauty of this match was that additional targets did not need to be fired by the competitors. Skirmisher scores for their normal individual musket, carbine and revolver targets were used concurrently as entries for the NRA Civil War Championship. Each skirmisher signing up for the NRA Civil War Championship received a NRA participation pin that had been custom designed for this year's match.

My visit to the Fall Skirmish was rainy and cold, marred by remnants of Hurricane Joaquin meandering its way into the Shenandoah Valley. N-SSA nevertheless went out of its way to show me a good time, and I did not see any competitors let the rain get in the way of their fun. Match staff were extremely accommodating and gracious and no one complained about me invading their range control tower to get pictures, which I used to properly cover the team company events.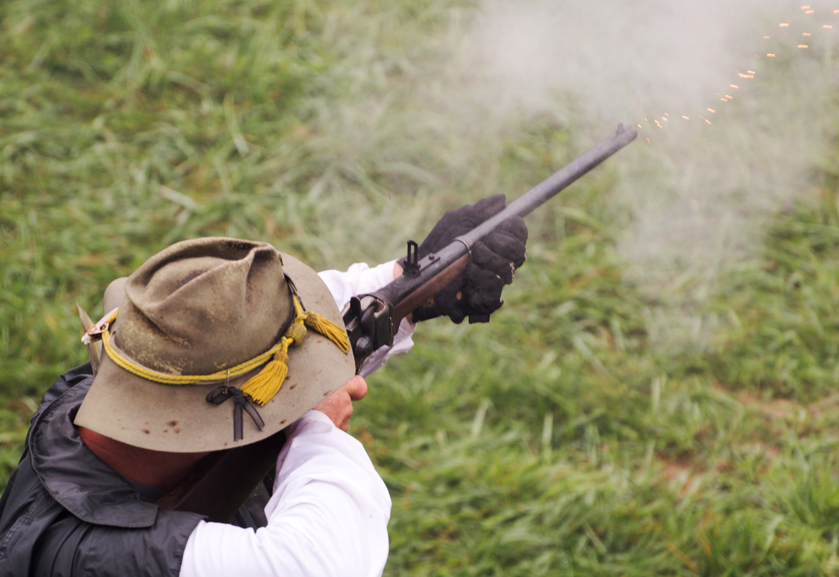 Musket, carbine, revolver, breech-loading rifle/carbine and smoothbore team matches, these events form the core of N-SSA Skirmish competition and are shot from 25, 50 and 100 yards at ceramic tiles, clay pigeons and pot silhouettes. However, N-SSA rules allow for regional matches to use substitute targets, such as 12 oz. soda cans and 2 liters full of colored water, and with nearly 60 regional skirmishes held each year in the N-SSA's 13 regions, this comes in handy. The most unique (and my opinion, the coolest) competitions within N-SSA are the artillery team matches which are broken down into rifled and smoothbore artillery divisions. However, there are also howitzer and mortar matches too.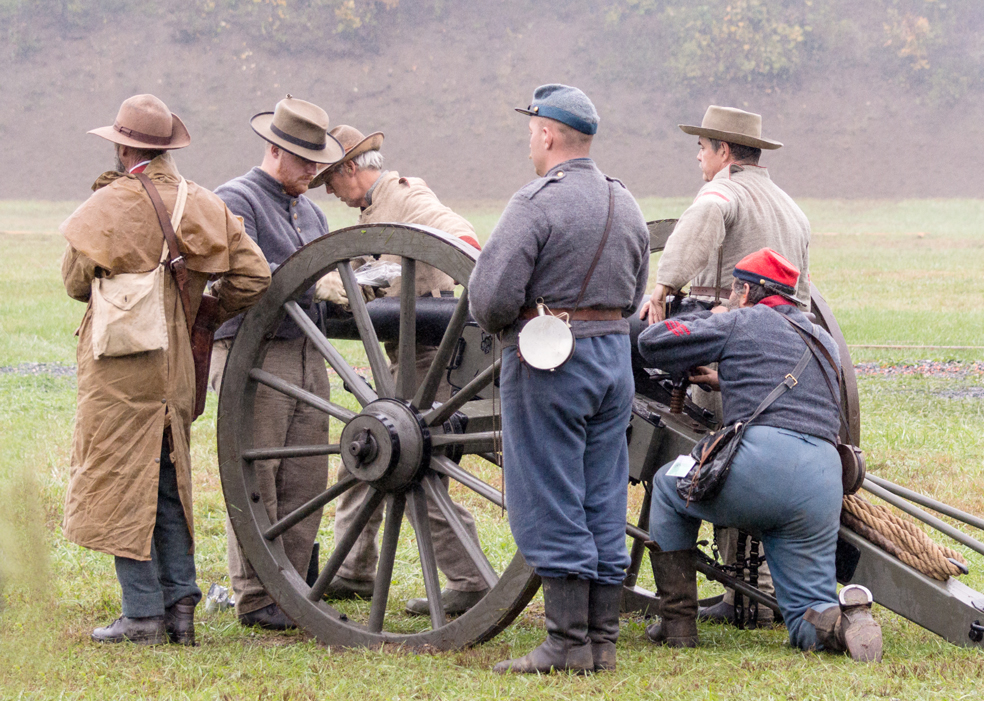 There were three artillery relays this year, each lasting for about one hour with a maximum of 12 shots fired. Each artillery company consisted of five-to eight-member teams shooting from 100 and 200 yards at both a bullseye and a counter-battery target. These teams use either a traditional fuse or a rope-pulled friction fuse to fire their cannon. So as you can tell, there is rarely a dull moment.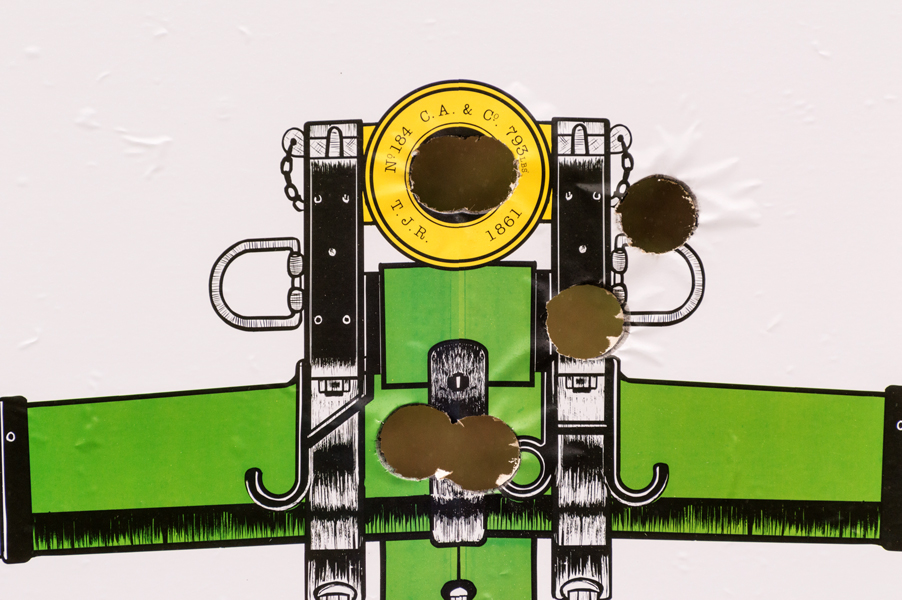 The competition is situated at Fort Shenandoah which is the N-SSA's home range. It is located 15 minutes north of Winchester, Virginia on 400 acres in the rolling hills of the lower Shenandoah Valley. Two National Skirmishes are held annually in the Fall and Spring, and facilities include a well-maintained rifle range a quarter-mile long, a separate revolver range, and several support buildings. There is a also a large barn where the awards ceremony is held, it was the perfect setting for the conclusion of such a unique championship.

To learn more about N-SSA Skirmishes please go to their web site.