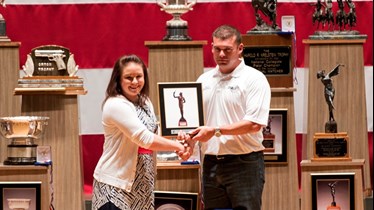 SFC Keith Sanderson of the U.S. Army Reserve is this year's NRA National Pistol Champion, with a score of 2655-122X. The two-time Olympian won by 14 points at a classic muddy Camp Perry match for the ages. SFC Sanderson is no stranger to the winners podium, racking up competition wins with the USMC for eight years, before joining the Army Reserve. Not only did SFC Sanderson literally write the book on pistol marksmanship fundamentals, he won an unprecedented three medals (gold, silver, and bronze) at three World Cups in 2009.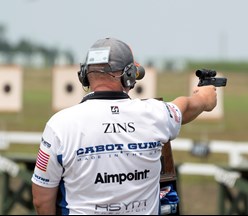 Twelve-time National Pistol Champion Brian Zins score of 2641-127X was enough to beat last year's Pistol
Champion, SFC Patrick Franks of the U.S. Army Marksmanship Unit in the hunt for 2nd place. Zins
score also pocketed him the Civilian Championship. He currently holds 25 NRA National Records in NRA Precision Pistol and will certainly be looking for another championship in 2016.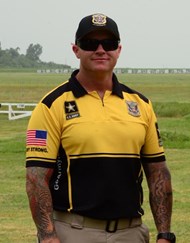 SFC Patrick Franks had a lot of ground to cover after finishing in 13th place after day one. His final score of 2640-129X earned him 3rd place overall. His AMU teammate SFC Adam Sokoloski was Preliminary Pistol Champion. The AMU pistol team competed at the Bianchi Cup earlier this year, where SFC Franks was Metallic Champion.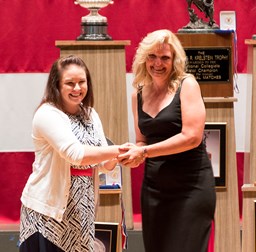 Kimberly Hobart's score of 2593-74X earned her the overall Women's Championship and the Civilian Women's Championship among many others. Hobart is also an NRA Action Pistol competitor. Glenn Zimmerman's score of 2558-82X netted him a second consecutive Junior Championship. Zimmerman was a member this years four-man team High Junior Team ORPA Juniors, along with Bryce Tucker, Robert Delagrange, Jessica Syme, Brett Tucker and Team Captain Fred Totts.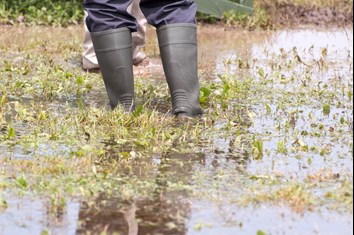 Heavy rainstorms in the weeks prior to the Pistol Championship made for wet and muddy conditions long-time competitors have become familiar with at the venue. Match conditions were harsh even for Camp Perry standards.


You can view the complete 2015 NRA National Pistol Championship results here.