by
posted on May 15, 2017
Support NRA Shooting Sports USA
DONATE
The NRA is seeking help for the National Matches this summer. No experience is needed, all training will be provided onsite.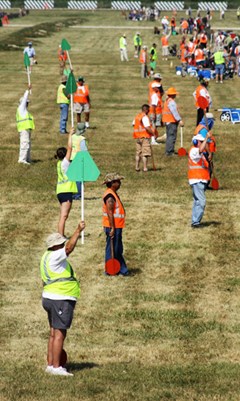 Positions available are: Line Officer, Block Officer or Pit Officer for the 2017 National Pistol (July 8-14) and High Power Rifle (July 5-26) National Matches. Additionally, Line Officers and Statistical Office Support are needed for the 2017 Smallbore Rifle National Matches (July 7-18 or 19).  

If you are interested, please email [email protected] for more information, or download and submit an application form.

Please send completed applications by May 31, 2017 to:

National Rifle Association
Attn: Tournament Resources Dept.
11250 Waples Mill Road
Fairfax, VA  22030

After your application has been processed, the NRA will contact you with instructions on how to proceed.

Learn more about working at NRA Championships here: competitions.nra.org/nra-volunteers.aspx.