Last year, Shooting Sports USA reported on how Creedmoor Sports has expanded further into the ammunition business. Now, Dennis DeMille has taken things a step further, with the introduction of Creedmoor Ammunition. Recently, Creedmoor has opened a new manufacturing facility in Anniston, AL, outfitted with state-of-the art machinery—as well as Creedmoor's recipe for proven, match-grade ammunition.

General Manager of Creedmoor Sports, Dennis DeMille told me, "We have produced 7.5 million rounds since the factory opened. Since the beginning, we have used only high-quality components in Creedmoor Ammunition, including bullets from Hornady and Lapua, and Vihtavuori powder."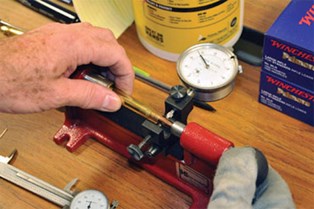 Creedmoor Ammunition follows a meticulous manufacturing process, from start to finish. There are quality checks at every stage of production. Every lot is pressure and velocity tested on-site, prior to every round being individually hand-inspected and packaged.

Creedmoor Ammo was used exclusively by Glock at the 2016 Industry Day at SHOT Show in Las Vegas, NV. Industry media from around the world fired more than 12,000 Creedmoor rounds, including .380, 9 mm Luger, .40 S&W, .45 ACP, and 10 mm Auto without a single malfunction or misfire. Shooters were very impressed with its reliability, accuracy, how clean it shot, and the sharp packaging.

Regarding Creedmoor Ammunition being used by Glock on Industry Day, DeMille said, "Given the significance of this one day event for a manufacturer, it's imperative that the firearm and ammunition perform flawlessly. The executives at Glock know this, and after visiting our manufacturing facility and testing our ammo they decided our ammunition would do the job. What a tremendous honor this is for us."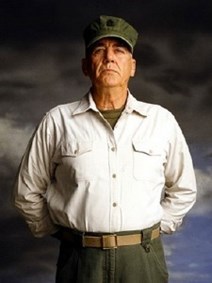 R. Lee Ermey, "The Gunny," is Creedmoor Ammunition's official spokesman. Ermey, who has shot nearly every type of firearm and ammunition on the planet, knows a thing or two about ammo. For "The Gunny" to call Creedmoor Ammunition his ammo should tell readers how high Creedmoor puts quality on their manufacturing to-do list.

Since 1979, Creedmoor Sports has been serving the high power rifle competitive shooting community, dedicating themselves to manufacturing products that give competitors the confidence needed to win at every level of competitive shooting.

Creedmoor will be continually adding calibers and bullets to their ammunition line. Please go to www.CreedmoorAmmo.com to purchase, or ask your local ammunition supplier to carry Creedmoor Ammunition.