Creedmoor Sports has a new logo—but they will continue to do what they've always done: provide customers with premium, top-quality shooting products, from gear and accessories to ammunition.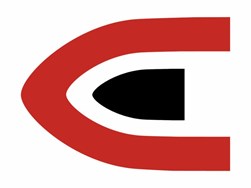 "We think this new logo really defines not only the brand but what Creedmoor is all about," said Creedmoor Sports owner Greg Kantorovich. "We were founded in 1979 with a focus on the competitive shooter and what he or she needed to perform at the highest levels. From range supplies to shooting gloves, and most everything in between, we supply it all!"

Kantorovich continued, "Recently we started making our own very high quality ammunition. We sell it direct to the customer at wholesale prices. That's one reason we added the bullet design to our new logo. To let people know we are now offering some of the best ammo out there, no matter if you are shooting competitively, for self-defense purposes or hunting."

Creedmoor Ammunition is endorsed by the "Gunny," actor, television show host and Marine Corps SSG R. Lee Ermey. He endorses (and only endorses) Creedmoor Ammunition. Each and every box of Creedmoor rifle and pistol ammo is Gunny approved.

Said Gunny, "I'm often asked 'What ammo do you really use?' I tell them that, like everything else I buy, I only buy the best—Creedmoor Ammunition. I trust Creedmoor because they understand that whether you're shooting for the national championships or find yourself in tight situation, nothing's more important than the round you have in your chamber. Trust me, you'll want that round to be loaded by Creedmoor."

Learn more at creedmoorsports.com or creedmoorammo.com.