High power rifle competitors, take notice: Creedmoor Ammunition has recently added the cartridge that bears the company's name, 6.5 Creedmoor, to their lineup. The company has been producing .223/5.56, .308, and .30-06 cartridges, as well as many different pistol calibers since last year.

The 6.5 Creedmoor is a superbly accurate cartridge. Originally designed for competitive shooting, it is an excellent hunting cartridge as well. The relatively short case and long OACL maximizes usable powder capacity with heavier projectile weights.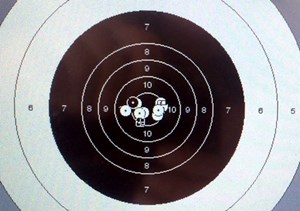 General Manager of Creedmoor Sports Dennis DeMille remarked about the new offering, "After months of preparation and testing we are proud to present our very first run of the cartridge that bears our name—6.5 Creedmoor. This is a picture [right] of a group I fired through my T2K at 600 yards. I can tell you I have never fired a more accurate round than what's in this box."

MSRP per box $28.20 with Nosler bullets, $27.95 with Hornady.




For over 35 years, Creedmoor Sports has been serving the high power competitive shooting community. Over that time, the company has dedicated themselves to manufacturing only quality products. Creedmoor's goal is to give competitive shooters the confidence needed to win at every level.