by
posted on April 10, 2017
Support NRA Shooting Sports USA
DONATE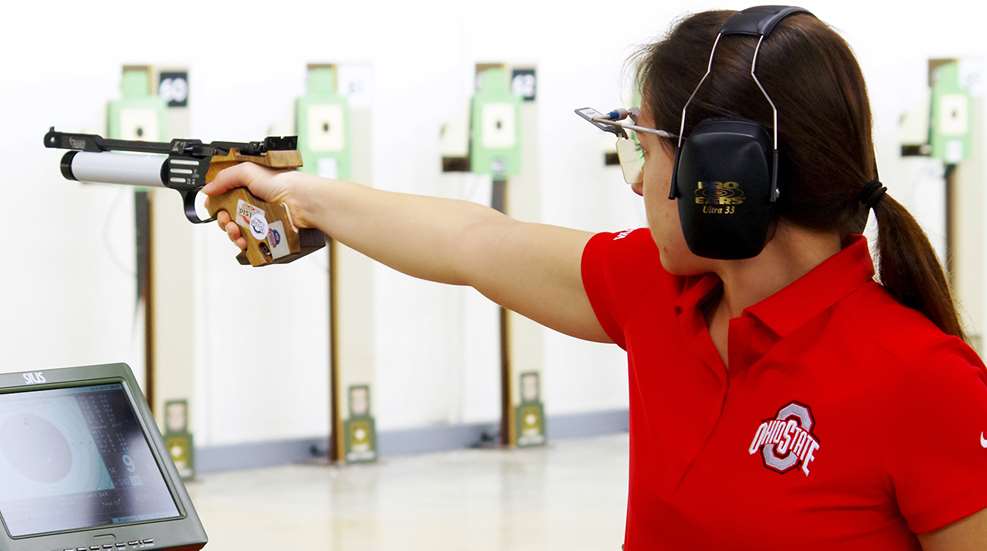 The 2017 NRA Intercollegiate Pistol Cham­pionships were held at Fort Benning in Columbus, GA, on March 20-24. The home of the U.S. Army Marksmanship Unit (AMU), Fort Benning has hosted the match for 10 consecutive years. The AMU has given tremendous support to this match, and the NRA Intercollegiate Championships as a whole.

The Intercollegiate Pistol Championships determine the NRA National Collegiate Individual and Team Champions in Free Pistol, Standard Pistol, Open Air Pistol, Women's Air Pistol and Women's Sport Pistol. The National Collegiate Team and Individual Champions in ROTC Stan­dard Pistol are also decided. Invitations to the Championships are determined from scores fired in the NRA Intercollegiate Pistol Sectionals held throughout the country earlier this year. Competitors and schools nationwide attend the Championships each year.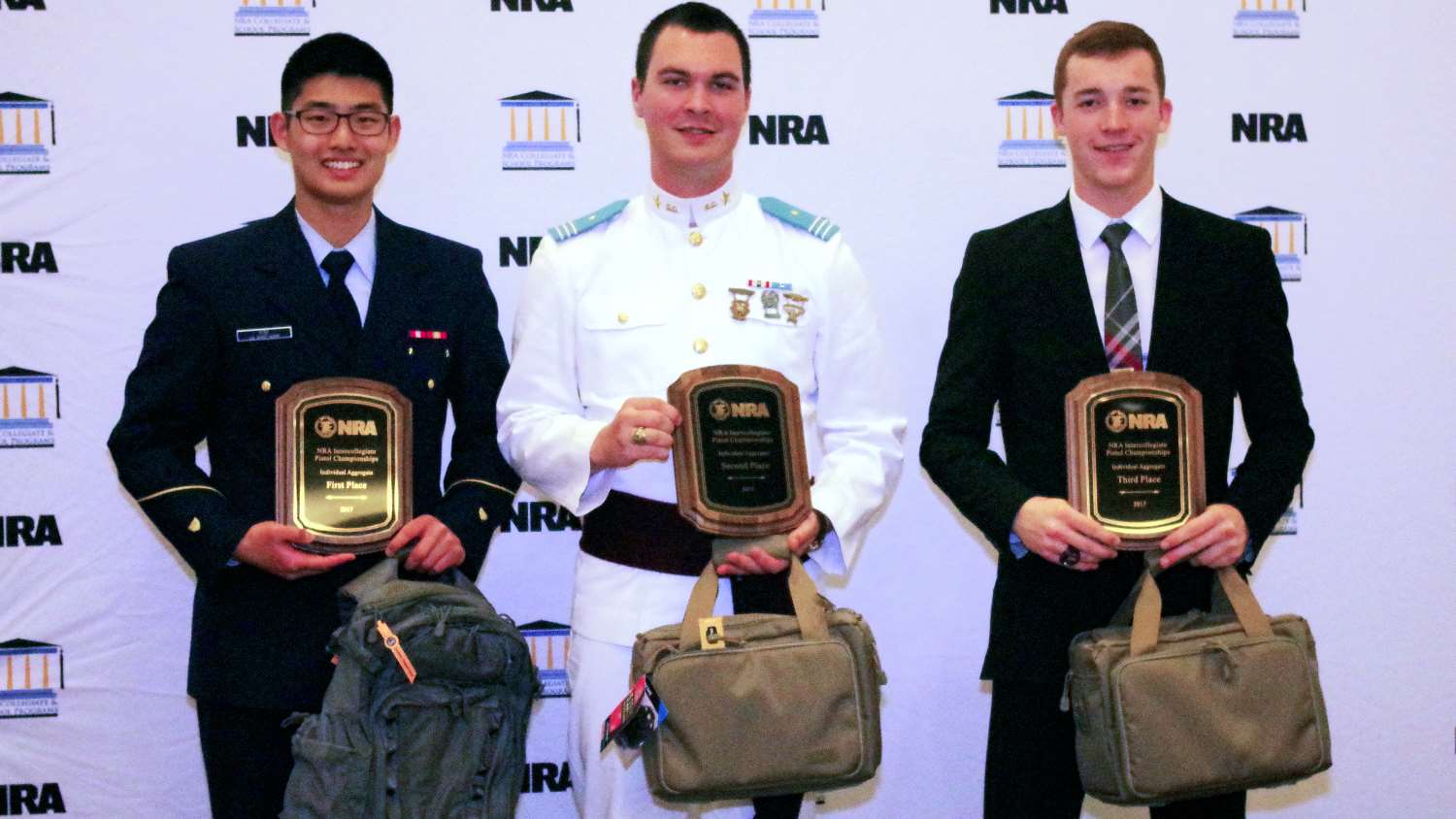 Brian Kim of the U.S. Coast Guard Academy (USCGA) is this year's Individual Champion, with a total score of 1633. Kim also finished first in Open Air Pistol, and third place in Standard Pistol. David Wilkinson of the Citadel finished second, scoring 1630. Anthony McCollum of the Ohio State University (OSU) placed third, with a score of 1624.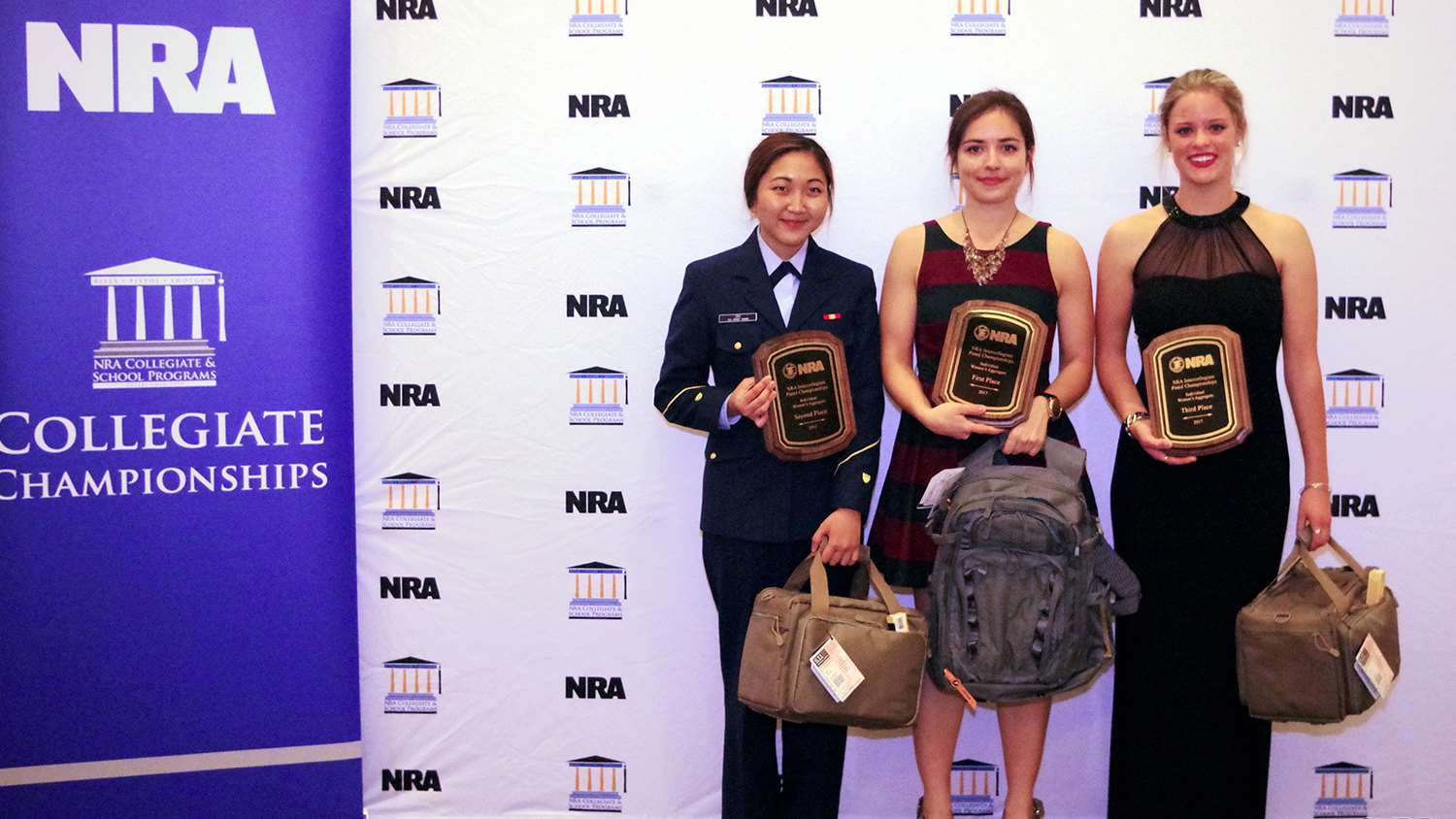 For the Women's Individual Championship, Irina Andrianova of OSU is this year's winner, with a final score of 918. USCGA's Helen Oh was a close runner-up, finishing a single point behind Andrianova. Emily Rust of OSU finished in third place with a score of 912.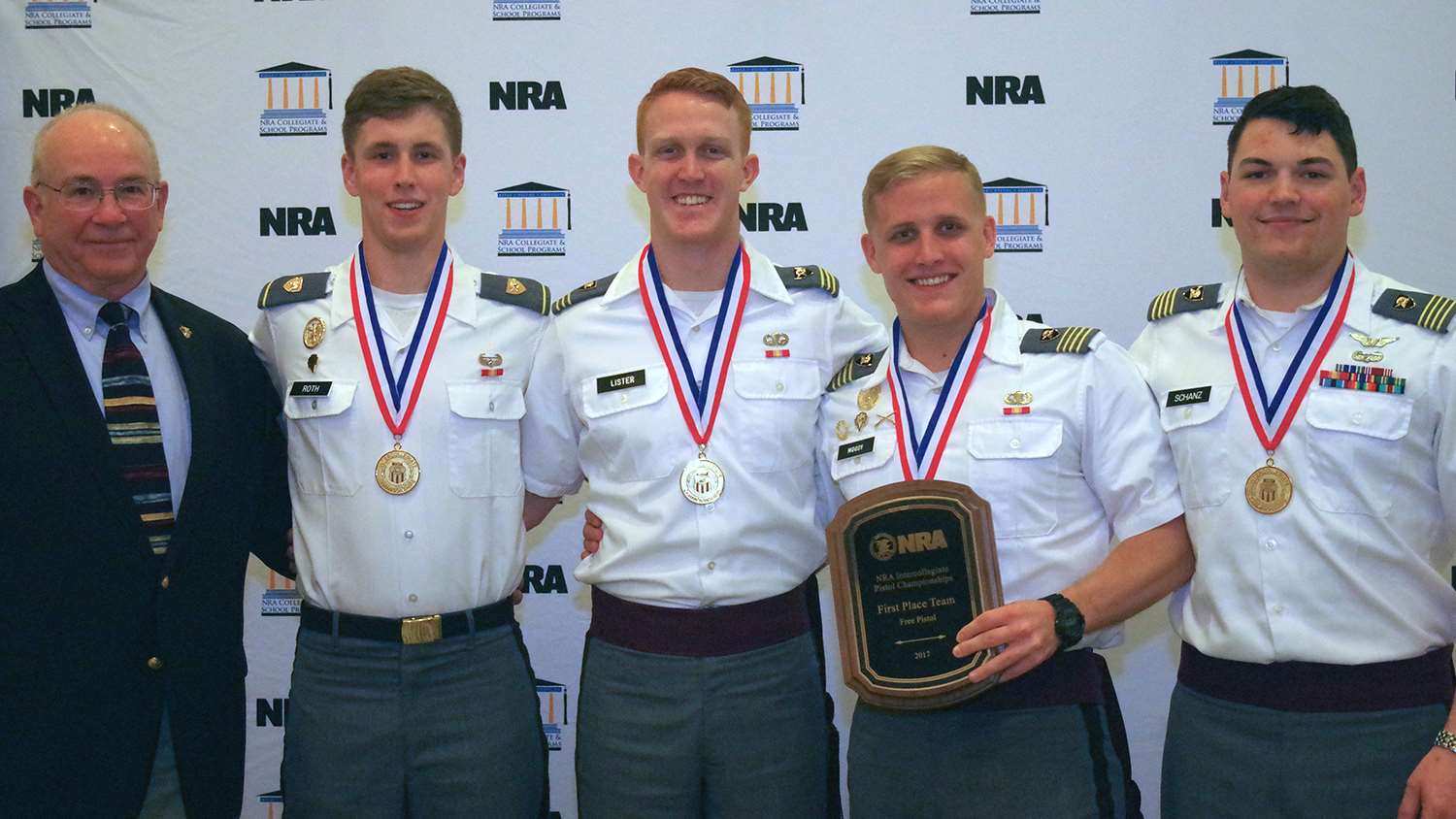 The U.S. Military Academy (USMA) won the Team Championship with a total score of 6372. Second place went to the Citadel, scoring 6345, and third going to USCGA—finishing the match with a score of 6309. OSU fell short of a fourth consecutive victory at the match, having to settle for fourth place with a score of 6295.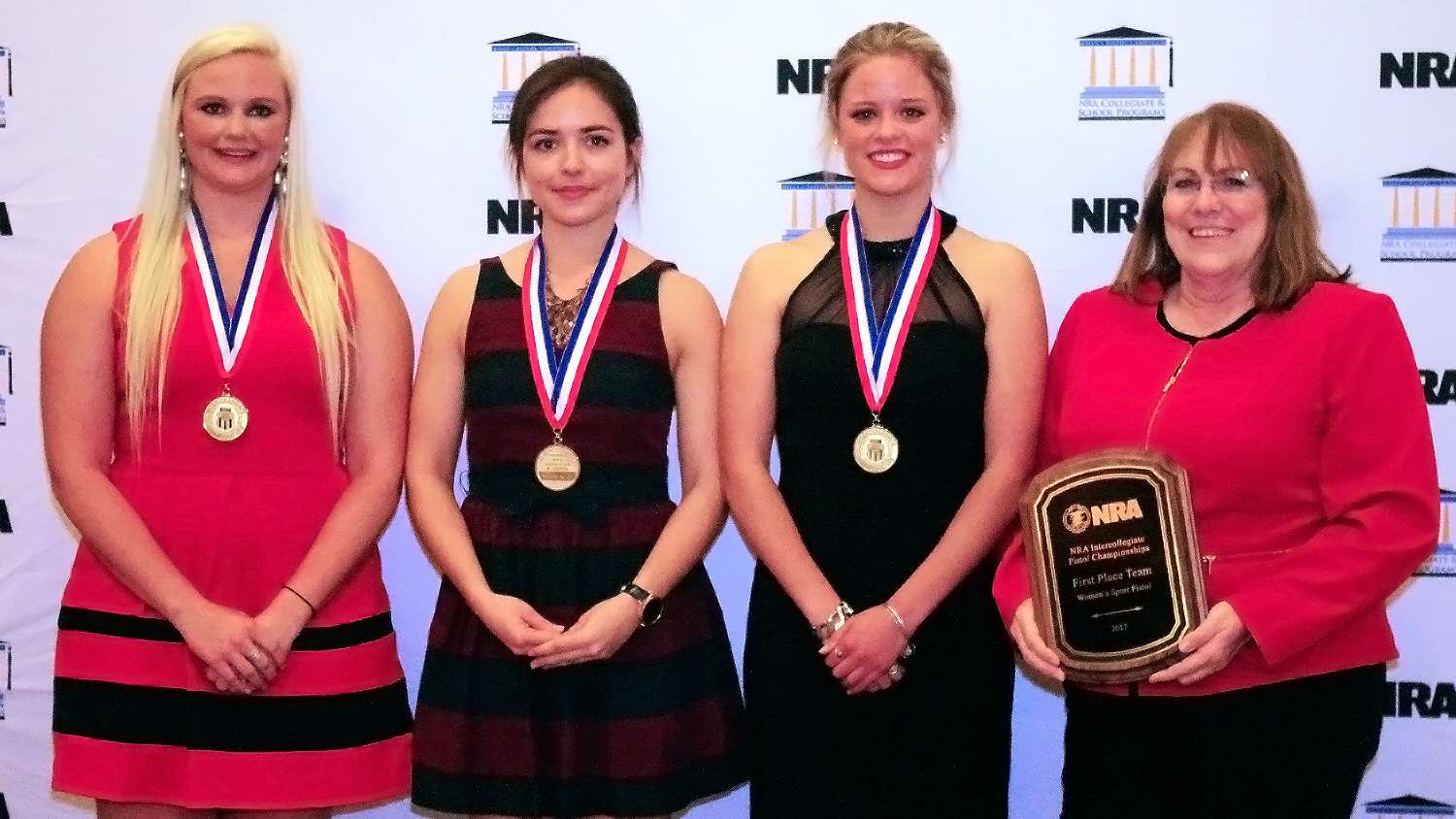 OSU won the Women's Team Championship with a score of 2685. Last year's winner, the Massachusetts Institute of Technology (MIT) finished in second place with a score of 2668. Third place went to USCGA with a score of 2662.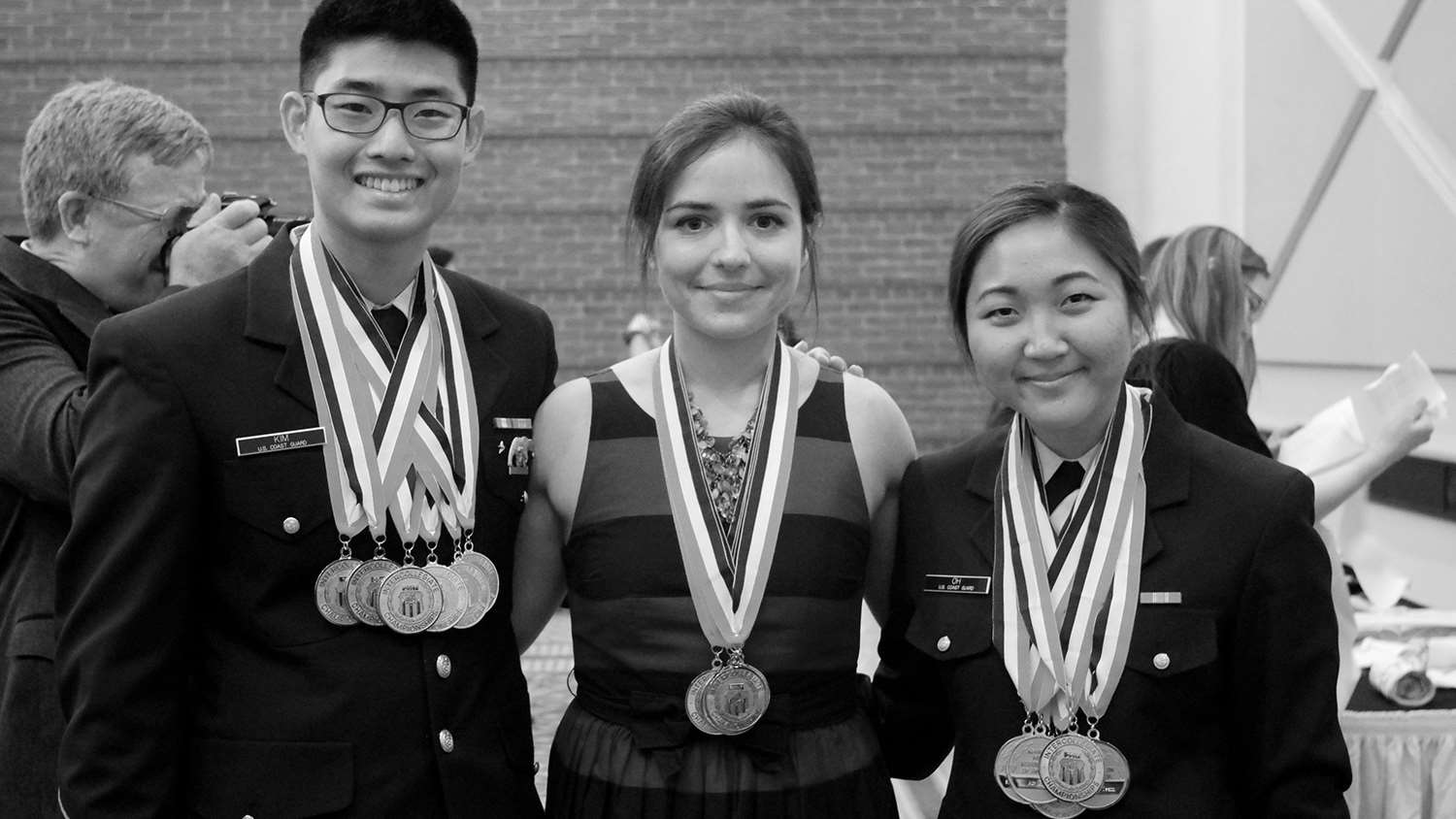 Sponsors included 5.11 Tactical, OTIS Technology, Buck Knives, Alpen Optics, KA-BAR Knives, and RAND CLP. Each sponsor graciously provided prizes and awards that were presented to competitors during the awards ceremony at the close of the match.

View the full results of the match at this link: www.competitions.nra.org/collegiate/intercollegiate-pistol-championships-results.aspx.

Photos by John Rickards.