The word legend is an overused descriptor in American lexicon, particularly when describing our sports heroes and all-time greats. In the case of three-time Olympic medalist, 24-time World Champion, 33-time World-Record holder, and 91-time National Champion Lones Wigger—it is truly the only word fitting enough.

USA Shooting has chosen 2017 as the year they will honor Lones Wigger's enduring legacy to the sport with the official launch of the Lones Wigger Endowment and Legacy Project. The effort includes the Lones Wigger/USAS Junior Olympic Endowment, in partnership with the MidwayUSA Foundation. Money put toward that endowment will be used to support youth and Junior Olympic initiatives in the future. Every dollar raised in 2017 is being matched 2-to-1 by the MidwayUSA Foundation.

In celebration of his accomplishments in the sport as well as his 80th birthday on Friday, August 25, USA Shooting will officially dedicate and rename the USA Shooting headquarters as the Lones Wigger Legacy Hall and Shooting Center. A big celebration will take place to kick-off the organization's alumni reunion, Hall-of-Fame induction and Coach Conference weekend all taking place in Colorado Springs, CO.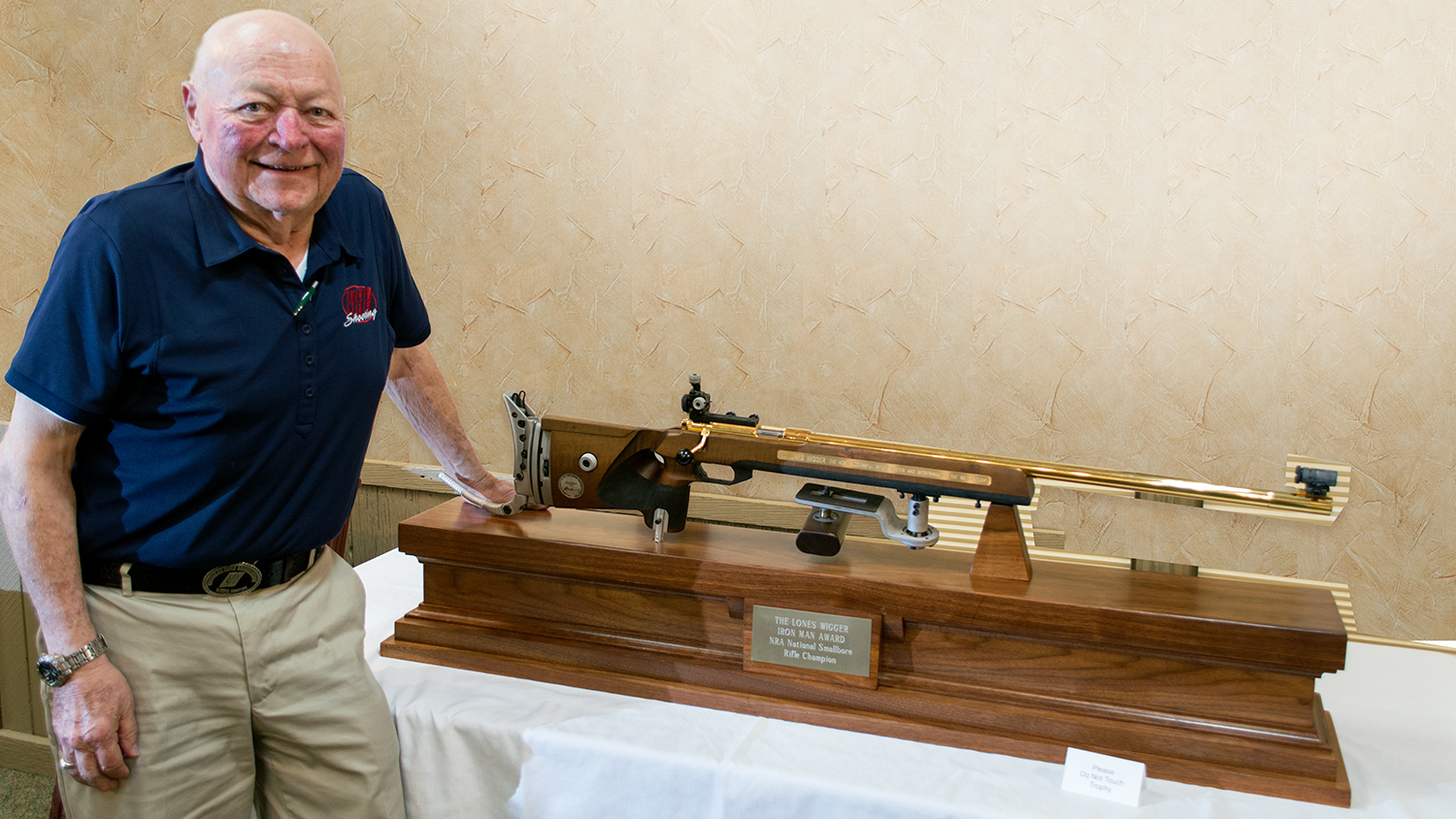 His records and accomplishments are as numerous as they are lofty, with a career resume that may never be matched. A four-time Olympian with three Olympic medals and a total of 111 international medals, Wigger was named one of the U.S. Olympic Committee's 100 Golden Olympians in 1996. Additionally, he was inducted into the USOC's Hall of Fame in 2008.

After a distinguished 26-year career in the U.S. Army, including two tours of duty in Vietnam, Colonel Wigger retired in 1987 and went to work for the National Rifle Association of America as the Director of Training for the U.S. Shooting Team until his retirement in 1994. Shooting has been a life-long affair for Wigger, who still comes to work every day at USA Shooting as a volunteer giving his time and energy to the only sport he's truly ever loved. He also has served two different stints on the USA Shooting Board of Directors from 2005-08 and again from 2013-16.

Six primary donation levels have been established for the Lones Wigger Endowment and Legacy Project. Authentic donor premiums showcasing Lones Wigger's career accomplishments will be provided at all donor levels. The donor premiums that are being created should expand the conversation about Lones Wigger's legendary career. This additional support for the project will be unveiled in a pending announcement from USA Shooting.