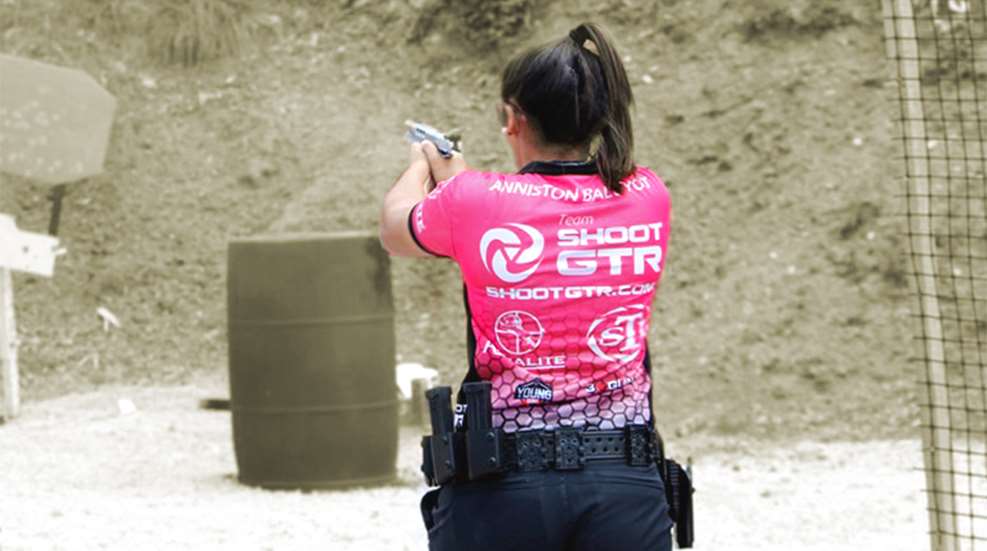 Above: Anniston Baluyot competing at the 2016 USPSA Area 6 Championship.

In 1976, a group of handgun enthusiasts with backgrounds in military, law enforcement, and traditional handgun competition met in Columbia, MO, to discuss practical handgun use. The result was the International Practical Shooting Confederation (IPSC). In 1984, the United States Practical Shooting Association (USPSA) was incorporated as the U.S. Region for IPSC. Today, they combine to form one of the most popular action shooting disciplines in the world.

One reason for that is the free-wheeling nature of this game. Weak and strong hand shooting are sometimes required, as is shooting around barricades and other obstacles. But many of the stages that blend scored paper targets and knock-down steel are simply run and gun—hammer the targets as fast as you can and may the fastest shooter win! Another allure is that one can compete at whatever level their budget allows. There are currently seven different handgun divisions, and a shooter can find a home for a $3,500-plus custom-crafted, optically-sighted pistol, a $400 used Glock or M&P semi-auto, a revolver, or almost anything in between as long as it is a minimum of .38/9mm caliber.

Budgets aside, the choice of gun, caliber, and division can relate directly to the USPSA scoring system.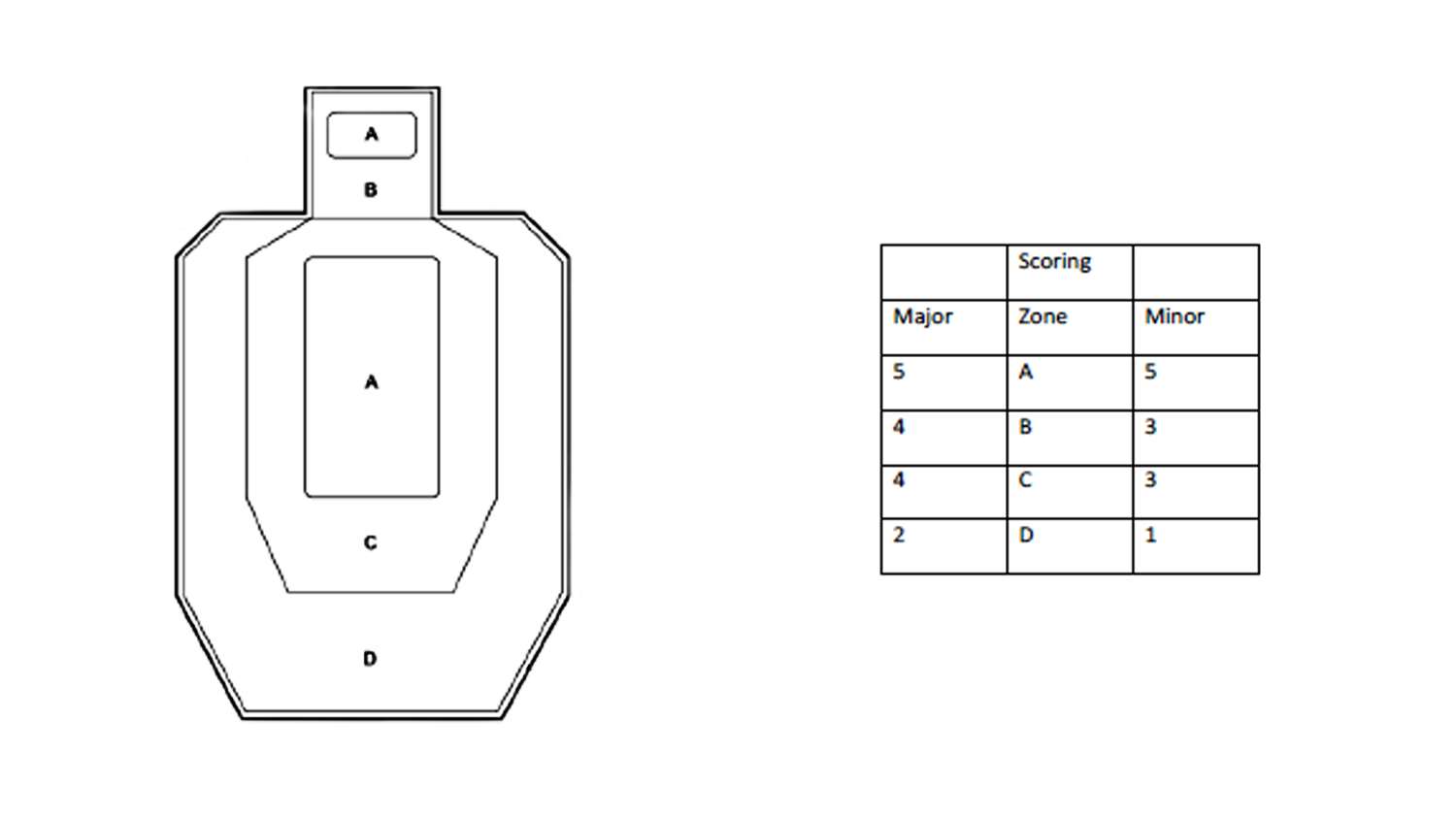 Unique to their game, USPSA incorporates a Major and Minor caliber scoring difference into five of their seven gun divisions (Production and Carry Optics are Minor caliber scoring by rule). Major calibers are those making a minimum 165 Power Factor (PF) while Minor is a 125 PF. This affects the points received per target hit. The commonly-used paper Metric Target is divided into scoring zones of A, B, C, and D. An A Zone hit with either PF is five points. A Major hit in B or C Zones scores four points, but only three for Minor. Major calibers score two points for a D Zone, while Minor gets only one point.

The score for the stage is determined by dividing the points scored by the time it took to complete the stage, with any accrued penalties being added. That results in a Hit Factor (HF) and the highest HF wins. The caliber used can definitely affect how a shooter chooses to engage a stage.

For example; on a 32-round field course with 16 paper targets there is a possible 160 points.

Shooters A and B are both shooting Major. Shooter A completes it in 30-seconds with all A Zone hits resulting in a perfect 160 point count and no penalties. That's a HF of 5.333. Shooter B blazes through it in 24 seconds, with sloppy shooting that only earns 134 points, but doesn't get any penalties. That's a HF of 5.5833, despite 26 C Zone hits out of 32 rounds compared to Shooter A's perfect score. But Shooter B wins! Accuracy doesn't always trump speed in USPSA with Major calibers.

Give both shooters a Minor caliber gun and it reverses. Shooter A keeps the 5.333 HF. The 26 C Zone hits now cost Shooter B 52 points, for a 108 point count—and a 4.500 HF. It's now a loss.

Minor caliber guns have less muzzle flip than Major calibers. That can equate to more accurate hits made faster. In some cases they hold more rounds. That can result in less time spent reloading and a faster time through the stage. Yet, Major calibers score better on marginal hits. When it comes to selecting a gun for five of the seven USPSA divisions those are factors shooters must balance out.