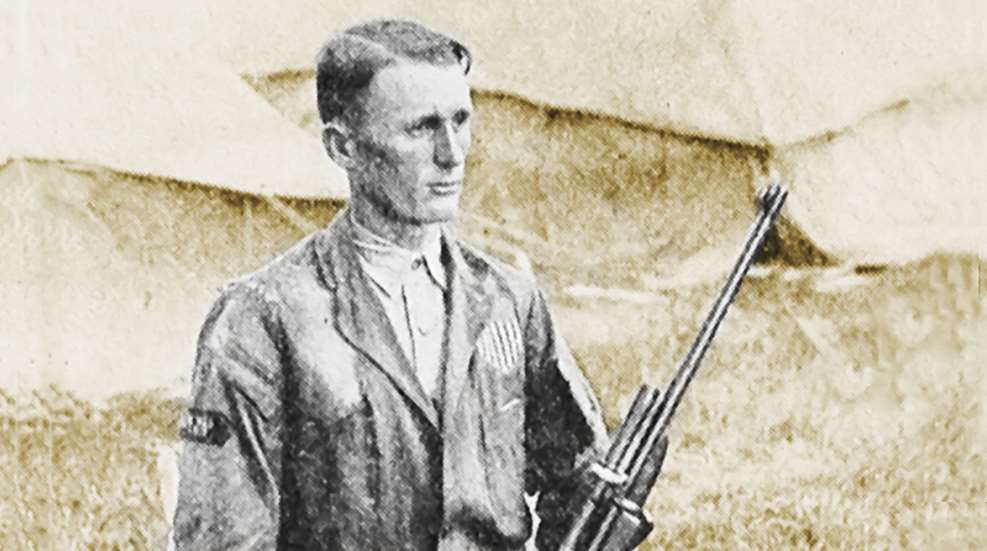 When Vere Hamer saw the preliminary result bulletin for the 1938 National Smallbore Rifle Championship at Camp Perry, OH, he headed directly to the challenge window. The result bulletin listed Hamer as the winner of the Championship Aggregate making him the 1938 National Smallbore Rifle Champion. Hamer, from Woodstock, MN, had already won the National title in 1930―but he knew he hadn't pulled it off in 1938.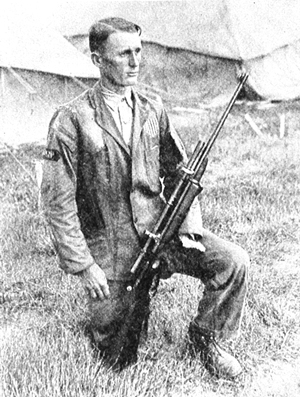 Vere Hamer was a deliberate, methodical wind doper and he knew he had run out of time in the last match, managing only 39 shots in the allotted time instead of the required 40. He was also a hard holder and the scorers had given him a double on a doubtful shot in a tight group. So, Hamer challenged his own Championship winning score―and he won, losing 10 points and allowing Bill Woodring to win his third consecutive National Smallbore Championship. Woodring remains the only person to win three consecutive National titles.

The next year, 1939, Hamer came back to again win the National Smallbore Championship―this time without a scoring challenge―becoming the first to win the title under the new "3200" point format. Needless to say, the win was a popular one.

In his 1939 win Hamer used an unusual rifle, one made by the famous barrel maker (and 1929 National Smallbore Champion) Eric Johnson of New Haven, CT. The rifle featured a quarter-inch bolt lift and was referred to as the Johnson Straight-Pull rifle. Hamer's performance testifies to the excellence of the design but, for economic reasons, only a very few were ever produced.

Vere Hamer exemplifies the very best traditions of the shooting game―an honesty that challenged his own incorrect, but winning score even at the cost of losing a National Championship―a unique occurrence with a unique rifle by a true champion.

Editor's note: Material for this article was gathered from the October issues of American Rifleman for 1930, 1938 and 1939, and from an article in the June 1997 Precision Shooting by Omer R. Hamer (Vere Hamer's nephew).