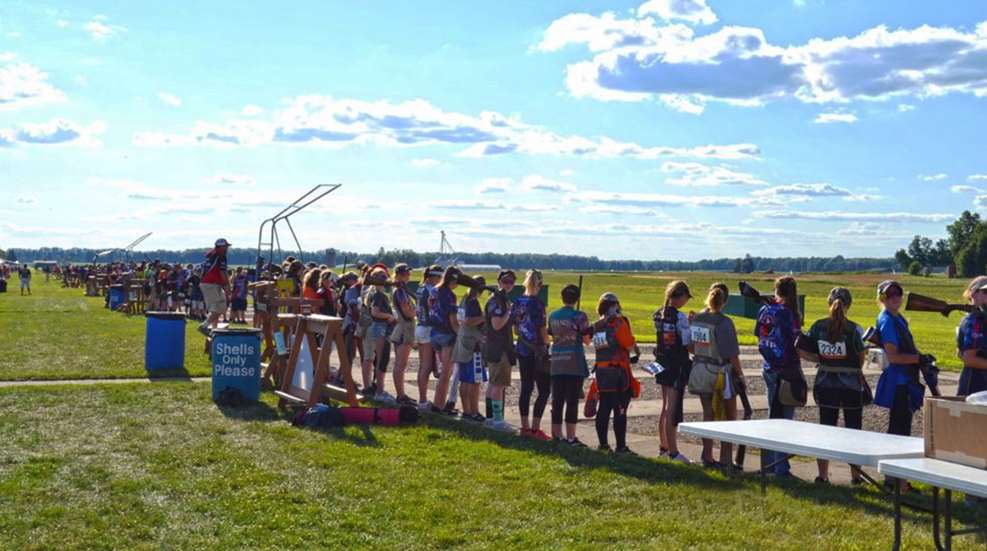 In July at the
Cardinal Shooting Center
in Marengo, OH, the Scholastic Shooting Sports Foundation held the 2018 SCTP (Scholastic Clay Target Program) and SASP (Scholastic Action Shooting Program) National Championships. This year, a staggering 2,692 youth shooters from 26 states made the trek to Ohio for the eight-day junior shooting extravaganza, collectively sending one million rounds downrange.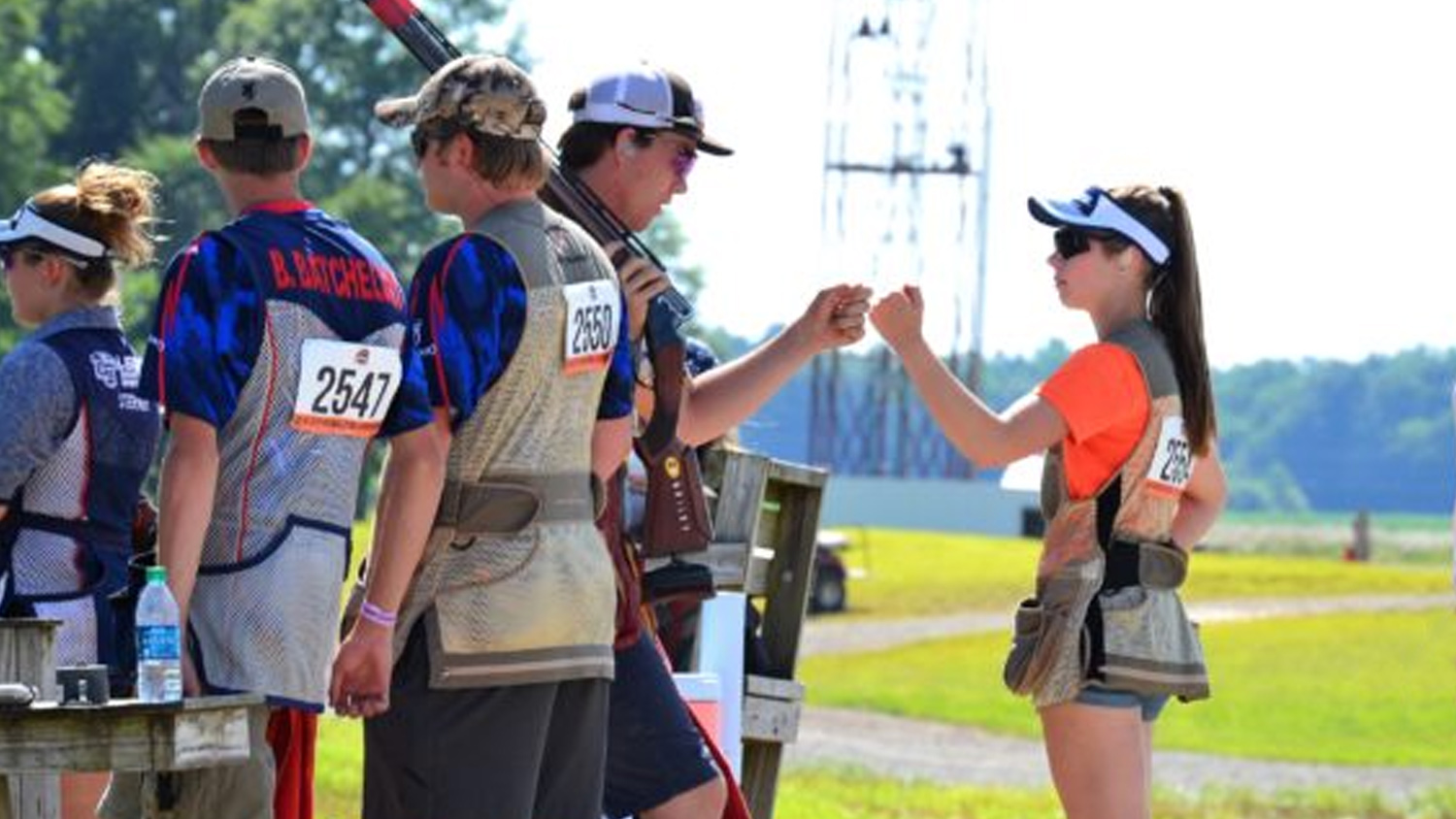 The SCTP competition included the following events: 16-yard trap, handicap trap, trap doubles, skeet, skeet doubles, sporting clays and bunker trap. In the main event, first place went to Lake Oconee Shotgun Team (Georgia) scoring 2112. At the top of the high school results was the North Scott Trap Team (Iowa) who finished with 2865.
SASP matches featured rimfire pistol, centerfire pistol, rifle optics, rifle iron sights, 1911 and pistol caliber carbine (PCC) events. Notably, for the fifth consecutive year, the Lake Country Action Shooters (Wisconsin) won the Centerfire Pistol Senior Division with a combined time of 186.36. Additionally, in the SASP men's optics rifle matches there were two athletes, Ethan Inocando and Nate Gibson, who both shot sub-30 second match times―the first time this has been achieved at the SASP National Championships. Inocando, shooting with South Texas Shooters, finished first with a time of 29.06. Gibson, a member of the Steel Shooters of Traer, had a time of 29.68, which netted him second place.
New Top Gun Challenge

A new event was introduced at this year's National Championships―the Top Gun Challenge. Over the years, both the SCTP and SASP programs noticed the increasing trend of athletes shooting multiple disciplines at the Nationals Championships. Both groups endeavored to find a nice way to recognize the deep commitment and intense stamina these athletes demonstrate when they compete in multiple grueling events over the course of the nationals. So,
CZ-USA
generously provided not only a shotgun, but also a rifle and a pistol as prizes for the winners.
You can view the complete results for both championships at the links below.
The dates are already set for next year's
SCTP
and
SASP
National Championships, to be held once again at the Cardinal Shooting Center. Make sure to note July 13-20 on your 2019 calendar.