The Iowa Scholastic Clay Target Program (SCTP) 
continues to set participation records. For the 2016 season, SCTP athletes in the Hawkeye state fired upon 1,852,750 clay targets in the course of competition—a 700,400 target increase over the 2015 season.

Similar to other sports, Iowa's clay target league consists of face-to-face competition led by local volunteers from September through the end of May. In all, this year there were 518 league matches conducted at 65 different shooting facilities supporting the 100-plus SCTP teams across the state. League play in Iowa is facilitated by the SSSF's Shooting Organization Technology (SHOT) system, which provides coaches with the registration, league and match management tools necessary for smooth and efficient operation.

The Iowa DNR serves as state advisor for both SCTP and Scholastic Action Shooting Program (SASP) and has invested in these programs since 2006. The Department provides ongoing program administration, shooting coach education and staffing for the state championships and other major events. In 2006 there were about 400 student-athletes involved, and today there are nearly 3,400.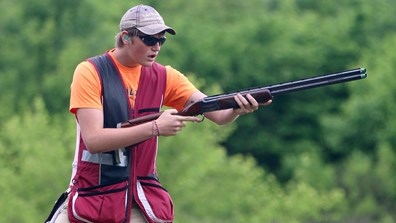 "We are excited to see the continued growth of the shooting sports in Iowa," said Chuck Gipp, director of the Iowa Department of Natural Resources. "The shooting sports play an important role in connecting Iowa's youth with the outdoors. This program is successful because of the local volunteers who spend countless hours recruiting and coaching our youth in these sports, and without them, the popularity and growth of this program would not be possible."

As state advisor, the Iowa DNR is supported by the Iowa Scholastic Clay Target Program, Inc. and by the Scholastic Shooting Sports Foundation's SCTP staff members.

"With close to 2 million targets thrown at over 60 clubs, Iowa remains one of the leaders in SCTP activity across the country," said Carlton Nether, SCTP western region director of development. "With the continued support of the IDNR, SCTP looks to continue its growth in the state, across the western region and the entire U.S."

The league season in Iowa culminated at the SCTP state championship events this past June. The championships attracted over 2,200 athletes over four separate weekend events totaling over 3,200 entries to conclude the in-state season. In July, many Iowa teams competed successfully at the SCTP national championships in Marengo, OH.

Complete results for the Iowa state championships and other SCTP shoots around the country can be found at www.sssfonline.org.