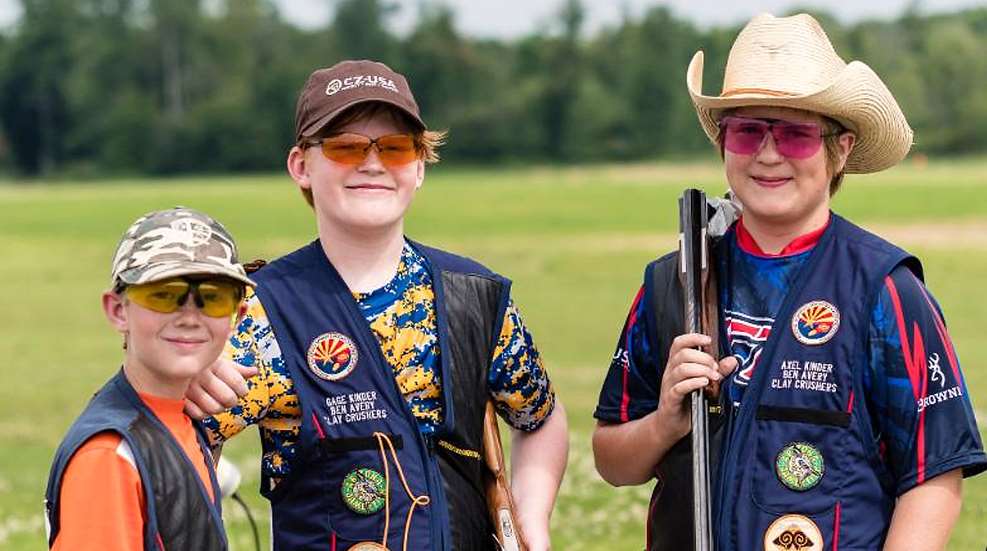 The 2017 Scholastic Clay Target Program (SCTP) and Scholastic Action Shooting Program (SASP) National Championships conducted earlier this month at the Cardinal Shooting Center in Marengo, OH, are a wrap and the final numbers have been released. 
The two championships brought together competitive shooters, ages 8 to 23, from 32 states to compete for national titles. The SCTP Championship featured American Trap, Handicap Trap, Bunker Trap, Trap Doubles, Skeet, Skeet Doubles and Sporting Clays. On the action side, rifle and pistol shooters at the SASP Championship competed for steel shooting titles in Rimfire Pistol, Centerfire Pistol, Iron Sight Rifle and Optics Rifle divisions.

The numbers are revealing, not only in terms of participation—but also the impressive amount of scholarship money awarded.


1,043,100 rounds were fired by 2,687 competitive shooters during the 8-day event.
SASP participation increased 119 percent from 2013 to 2017.
SCTP participation increased 19.5 percent over the same time period.
Women are the fastest growing segment of the shooting sports

—

making up 18 percent of this year's competitors (16 percent SCTP, 30 percent SASP).
$425,000 (SCTP) and $84,750 (SASP) MidwayUSA Foundation Team Endowment Funds earned.
SSSF awarded $100,000 in scholarships.
The SCTP and SASP programs collectively have 16,211 student-athletes in 45 states (14,854 SCTP, 1,357 SASP).
6.3 million clay targets were thrown during the 2016-17 SCTP competition season.
The NRA is a Partner Sponsor of the SCTP, and Founding Sponsor of the SASP