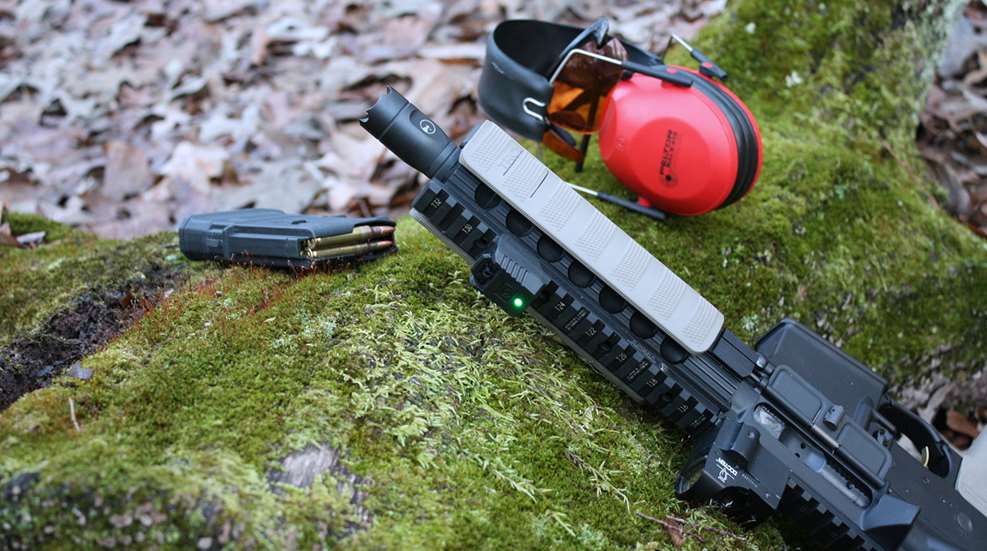 Training to fire accurately with your firearm is the most important part of becoming a better shooter (and the most time-consuming). Whether you're an expert competitive shooter with a $3,000 custom-built AR-15, or a novice that recently purchased their first handgun, your goal while training should be to always hit the center of the target—no matter what. However, reaching this goal can become quite difficult for various reasons.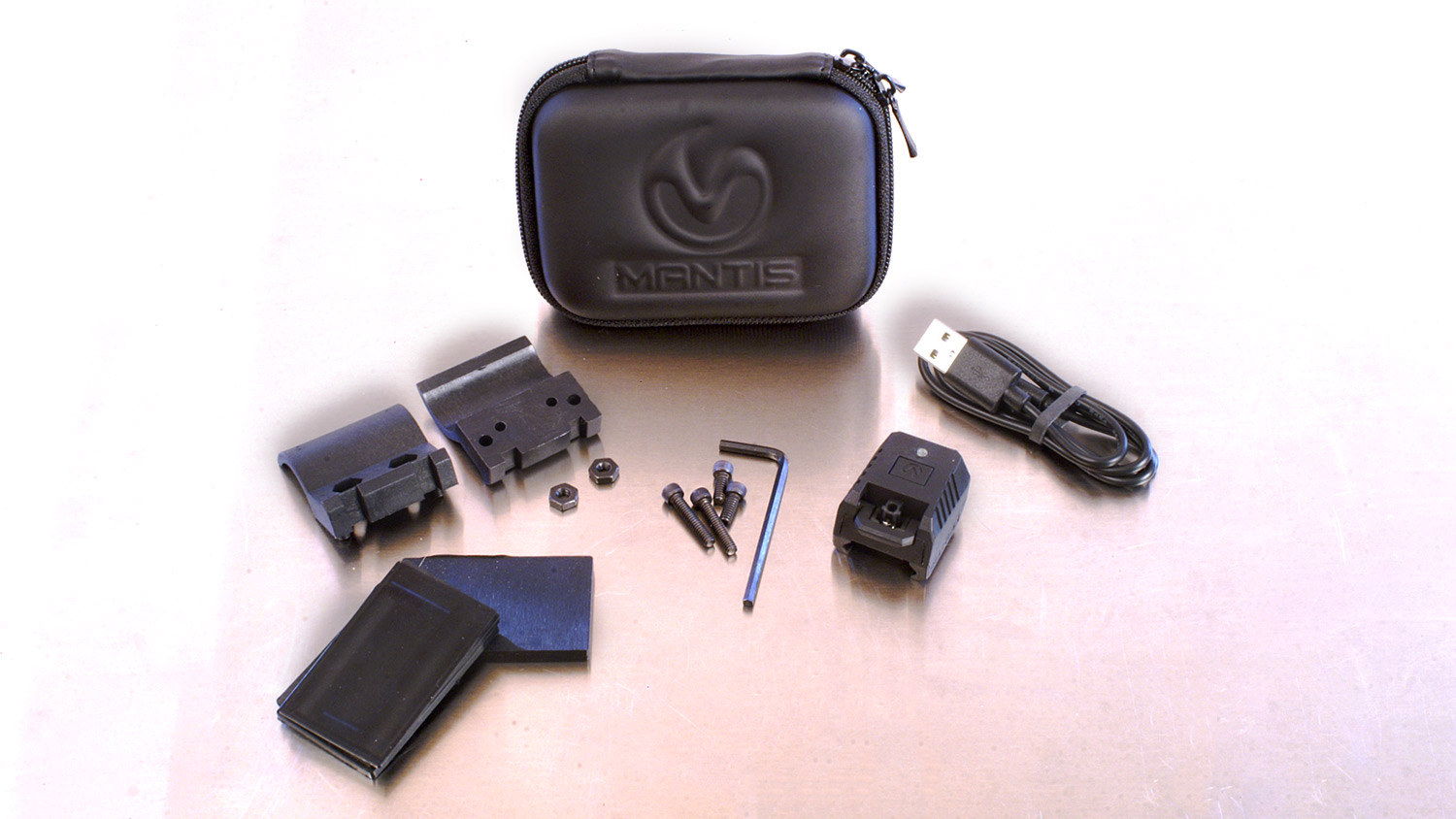 Mantis provides an effective way around obstacles that shooters often face training. The company offers four different models, each with a different focus and price point—the original, upgraded X3, the shotgun-specific X7 and the X10 Elite. After testing the first Mantis X, I was interested in seeing the improvements incorporated into the newest model, the X10 Elite (MSRP: $249, mantisx.com).
Think of the Mantis as a highly-advanced motion sensor. When you line up on target to take a shot, the Mantis will recognize your center of aim and score each shot based on how close you were to that center when you pulled the trigger. It's useful for both live-fire and dry-fire—to an extent. The unit would not detect dry-fire shots from my AR-15 with a dry-fire device installed. Additionally, this particular device softened the hammer fall to the point that the Mantis X was unable to detect it. If you're fond of any such devices, there's a chance you might have a similar problem.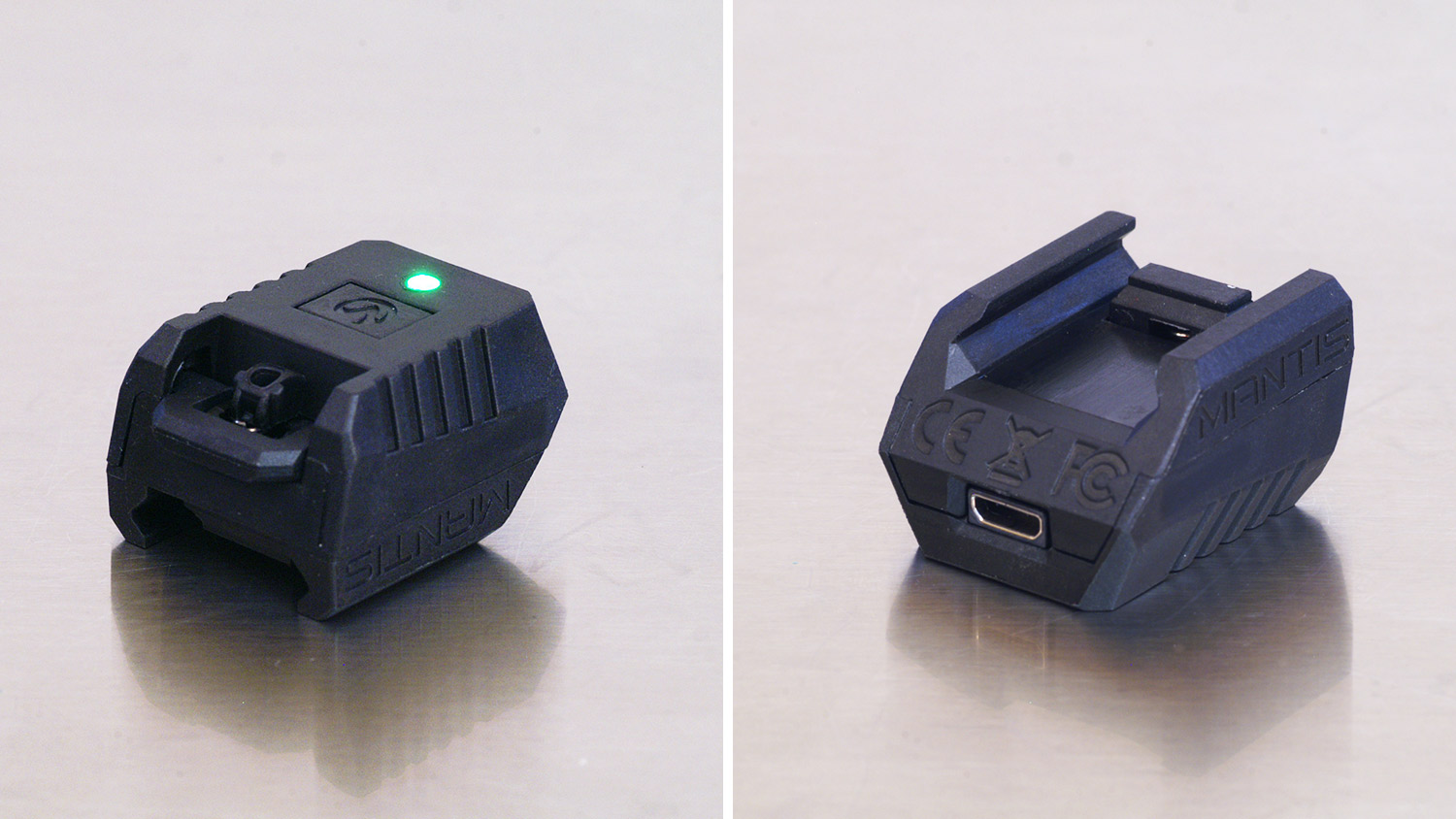 Operation
All versions of the Mantis use the same smartphone application, which is available for both Android and iOS. After downloading the app, simply turn on the Mantis, tap CONNECT, adjust the firearm settings and set it down on a flat surface for calibration. From there, it's shooting and observing. The device records the results for review and recording in real time. It also offers possible causes for off-center shots.
As for the user interface, it's simple. As mentioned, there are a few settings to change, depending on how you plan to use it. For example, you must specify what type of firearm you are using, where it's mounted on the gun and in what orientation, and whether you are shooting dry or live.
This device has different shooting scenarios and functions, such as analyzing basic shot detection, recoil, holster draw and smoothness. Some of the more advanced settings, such as recoil and holster draw analysis, were not available on previous versions of the Mantis X.
The X10 Elite recoil meter training mode can help you manage recoil more effectively. This mode will let you look at recovery times of your shooting, and display what can be fixed to better manage firearm recoil. As for the holster draw analysis, this mode can help shooters develop a quicker draw and shot from the holster. A buzzer signals the shooter to draw and fire their handgun. Returning the handgun back to the holstered position will reset the timer for following shots. In addition, there are cadence drills suitable for both handguns and rifles.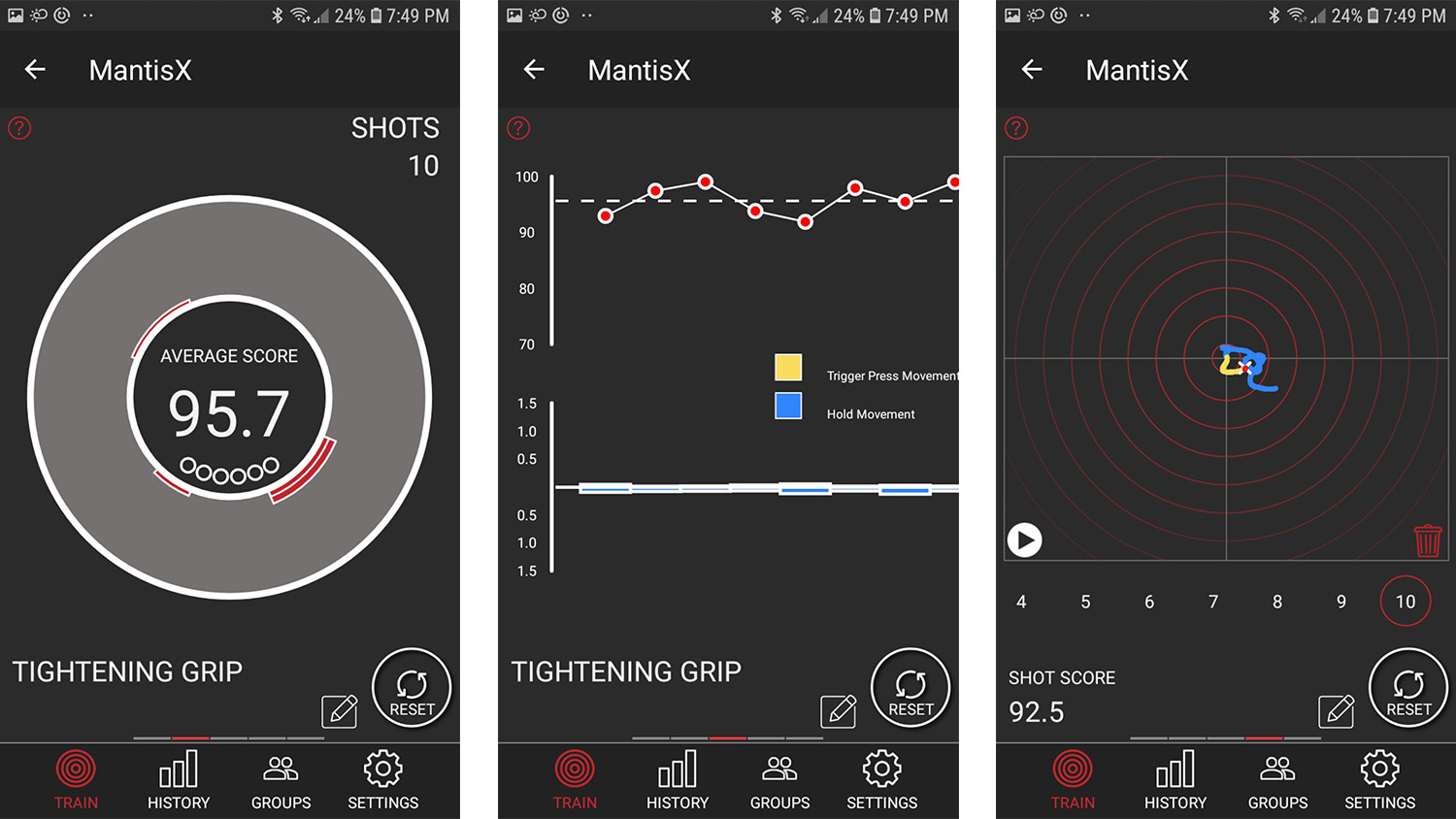 I initially tested the Mantis X10 Elite dry-firing indoors with two of my AR-15s, both custom—one an AR-platform pistol and the other a carbine. The X10 Elite detected all of my shots. The device also worked well in live fire with the same firearms. All I had to do was switch the settings and was ready to go.
There was a small group of retired championship Bullseye (Precision) Pistol shooters in Memphis, TN, who spent their afternoon essentially playing a game. They would put up a target, and each shooter had their own blank target in hand. They would fire a shot on the target, and mark where each thought they had it on their personal blank targets. The winner was the shooter who hit the closest to their marked shot call. Little did they know, but they were playing the same game you can play with a Mantis. This is an effective way to practice precision shooting.
Notably, the Mantis X10 Elite delivers a very accurate shot call. This allows the shooter another input when training. They can compare their own shot call to the Mantis, and both to the actual result. This is one of my favorite things about it, especially for dry-fire.
The Mantis X10 Elite ships in a soft zippered case. Included is the device itself, a short micro-USB charging cable, and a barrel mounting kit complete with shims, hardware and a sticker. The X10 Elite has a unique no-screw Picatinny clip mount built-in. Unlike the original Mantis X, no tools or hardware are needed to mount it to a rail section.
I was disappointed to not receive the Mantis X10 Elite in the same high-quality Pelican case my original arrived in, especially with a $100 price increase.
Mantis continually pushes out new algorithm updates for its devices, so even the oldest is running the same software as the newest. Overall this device is a well-made and effective training tool that any shooter can benefit from.
---
See more:
Improving Scores With The MantisX