by
posted on August 20, 2021
Support NRA Shooting Sports USA
DONATE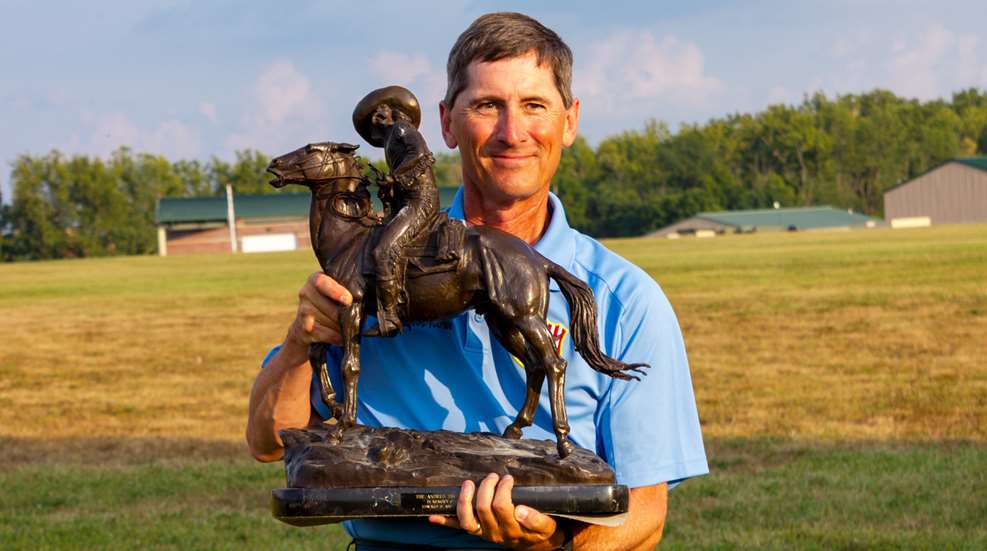 At the 2021 NRA High Power Rifle Long-Range Nationals, Charles Rowe secured first place in the Edward D. Andrus Memorial Trophy Match after winning the shoot-off with a score of 150-9X. The match was conducted last week at Camp Atterbury, Ind., the new home of the NRA National Matches.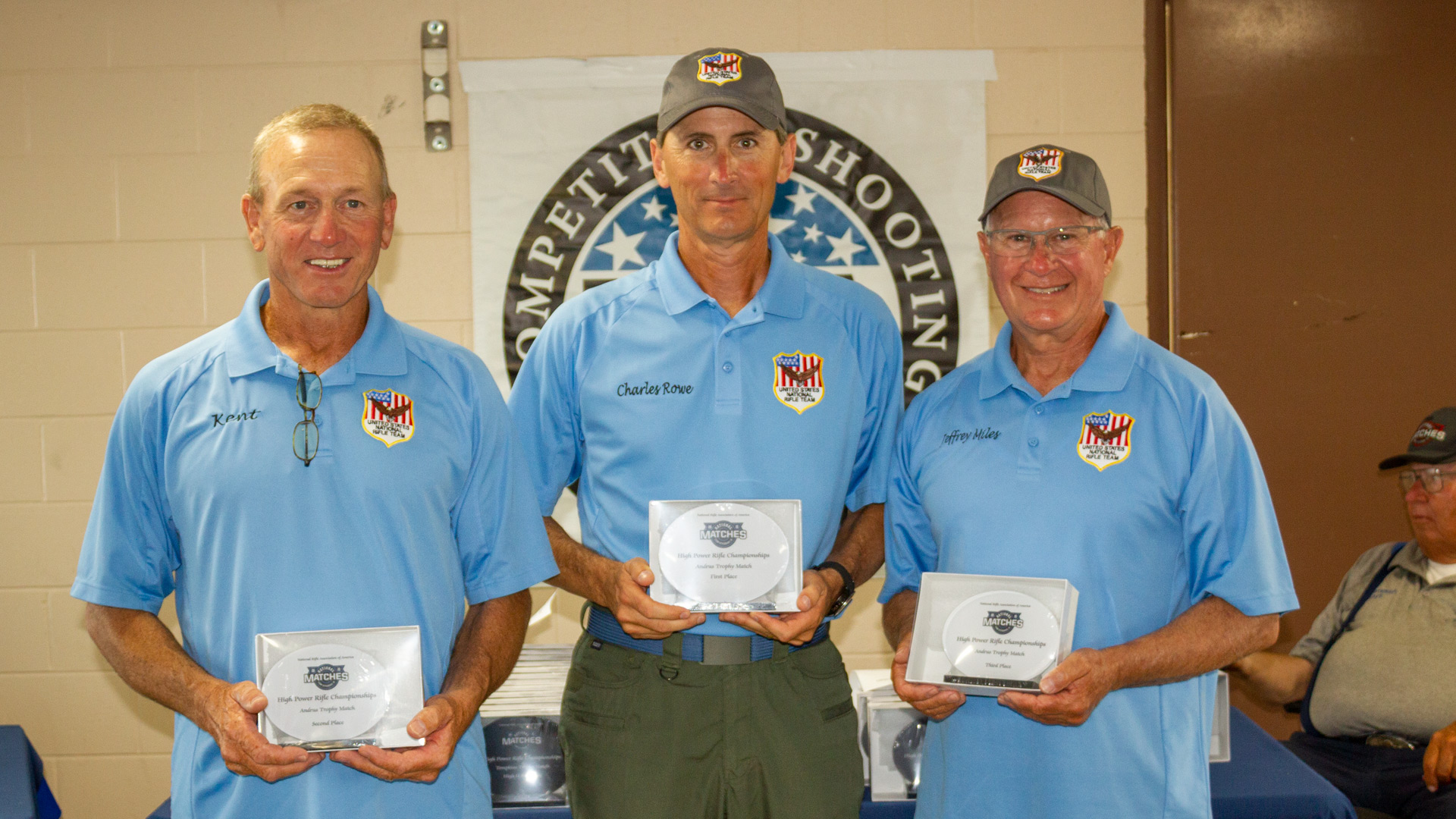 The Andrus Memorial Trophy Match is a slow-fire, 20-shot prone match with targets at 1,000 yards. Competitors use Palma rifles under NRA High Power Rifle Rule 3.3.1. The match has a 30-minute time limit.
Rowe, who traveled to Indiana from Wadsworth, Ohio, holds a High Master classification in the NRA High Power Rifle Long-Range discipline. Prior to winning the shoot-off, his regulation score was 197-8X.
Finishing in second place was Kent Shomber of Edmond, Okla., with a score of 200-10X. Shomber is a Master-class shooter, and his score this year also garnered him the High Senior award.
Rounding out the top three was Jeffrey Miles, who hails from Phoenix, Ariz. Classified as a High Master, Miles finished the match in third place with a score of 200-10X.
As for the special category awards, Trey Friguglietti of Lincolnton, N.C., took High Junior honors with a score of 193-8X.
High Grand Senior was secured by John Hoffman of Green Valley, Ariz., with a final score of 195-9X.
The Edward D. Andrus Memorial Trophy is a large bronze statue of a scout by Remington. The trophy and namesake match are dedicated to the memory of longtime NRA Competitive Shooting Division Director Edward D. Andrus.
Up next at Camp Atterbury are the 2021 NRA High Power Rifle National Championships from August 22–28. Subscribe to the free SSUSA Insider newsletter for the latest updates.
---
Read more:
Oliver Milanovic Wins NRA High Power Rifle Long-Range National Championship