by
posted on August 19, 2021
Support NRA Shooting Sports USA
DONATE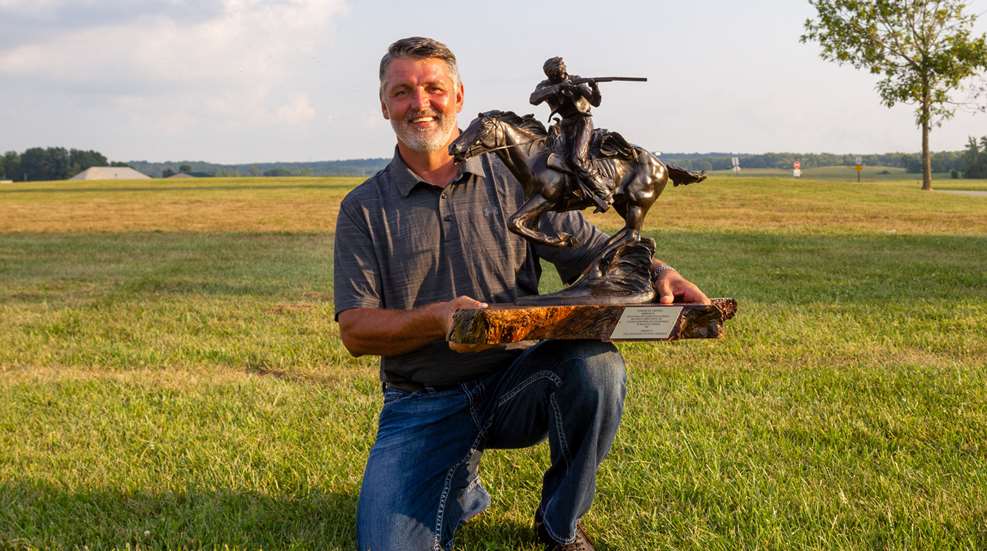 With a score of 1245-73X, Oliver Milanovic is this year's NRA National High Power Rifle Long-Range National Champion and winner of the Tompkins Trophy. Classified as a High Master, Milanovic's score also garnered him the High Palma Rifle award.
The match was conducted Aug. 14–19 at Camp Atterbury, Ind., the new home of the NRA National Matches. The NRA Championships—Pistol, Smallbore Rifle and High Power Rifle—kicked off in July with the First Lady of Indiana, Janet Holcomb, firing the ceremonial first shot.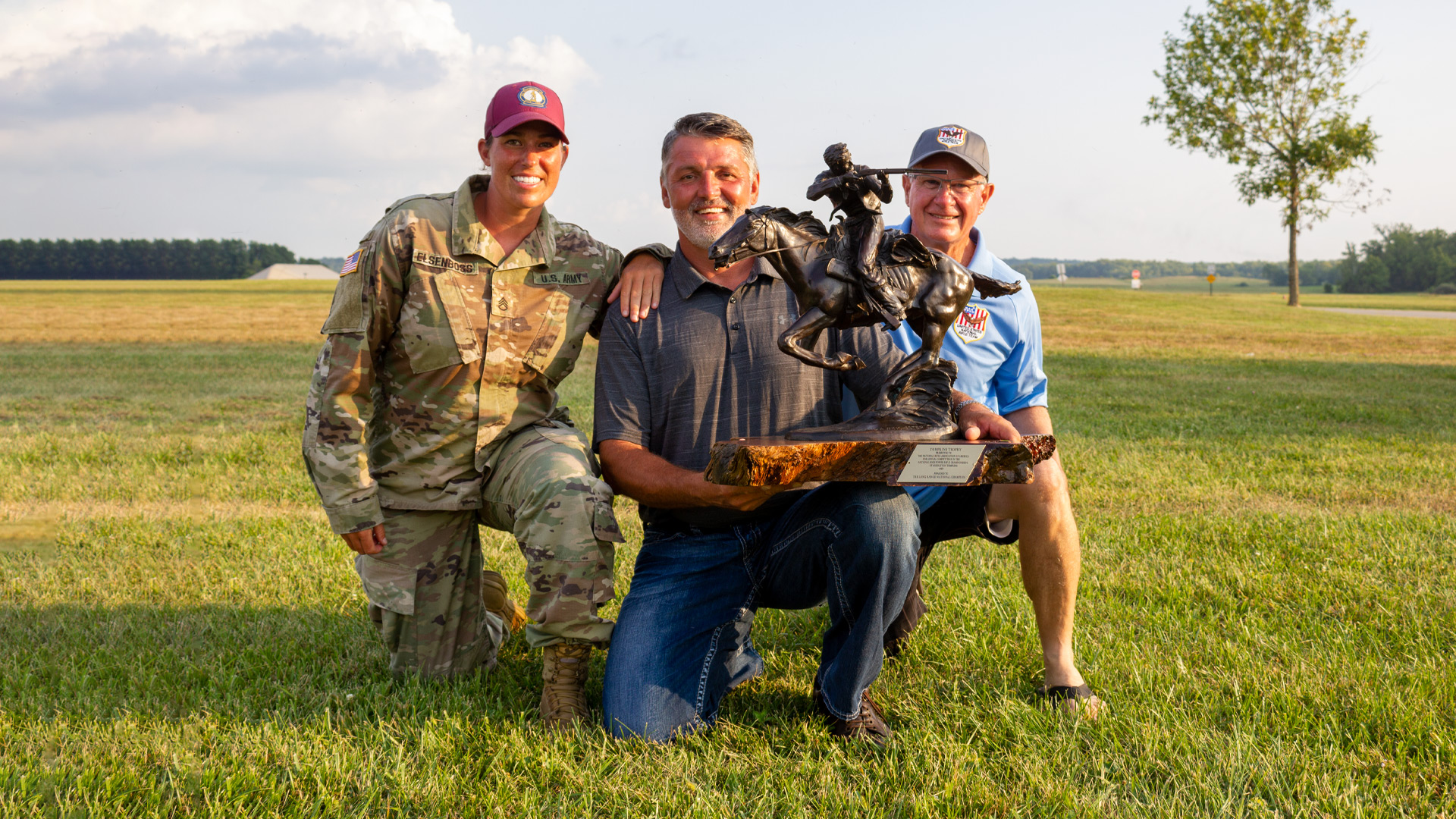 Hailing from Gilbert, Ariz., Milanovic's Palma .308 Win. gun is an Eliseo chassis with a Borden action, and he also mentioned that he uses 155-grain bullets.
When I asked him to elaborate about his Palma load, Milanovic said:
"There's nothing special about my load, it's very simple. I have used the same load for a long time now. Since it works, I just keep shooting it. If you keep chasing your load, it will never get much better. When you find something that works, just stick with it, and then work on your game."
Taking second place was SSG Amanda Elsenboss, formerly with the U.S. Army Marksmanship Unit and now competing with the National Guard All Guard Marksmanship Team. Completing the match with a score of 1245-69X, the High Master-class shooter was only a few Xs down from Milanovic. Regular readers will remember when Elsenboss won the 2019 NRA Long-Range Nationals.
Finishing in third place was High Master Jeffrey Miles from Phoenix, Ariz., with a score of 1244-73X.
As for High Junior and the Ian Cheeseman Cheyenne Trophy, those honors went to Thomas McGowan of Hortonville, Wis., with a score of 1234-78X.
High Marine and the Edward J. Land, Jr., Trophy went to CWO Jerry McDonough with 1232-66X. 
The High Service Rifle special award and Billy C. Atkins Trophy was taken by Samuel Freeman of Hendersonville, N.C., with 1219-43X.
The High Military Veteran special award went to Curtis Bohlman of Luther, Okla., with a score of 1232-62X.
See the full results of the 2021 NRA High Power Rifle Long-Range National Championship here.
Be on the lookout for a full match report in a future issue of the digital magazine. Subscribe for free here.
---
Read more:
NRA National Matches Debut At Camp Atterbury