Action shooting participation has continued to soar in recent years. For example, Steel Challenge, a popular rimfire action shooting sport, has seen the number of classifications skyrocket by 10,000 over the past two years. Whether you are a newcomer to the sport, or a longtime action shooter, the information compiled here will be useful for your review.

Below, in no particular order, we've listed 10 of our most popular articles featuring the action shooting disciplines. Special thanks to Field Editor Chris Christian, who penned eight of them.
---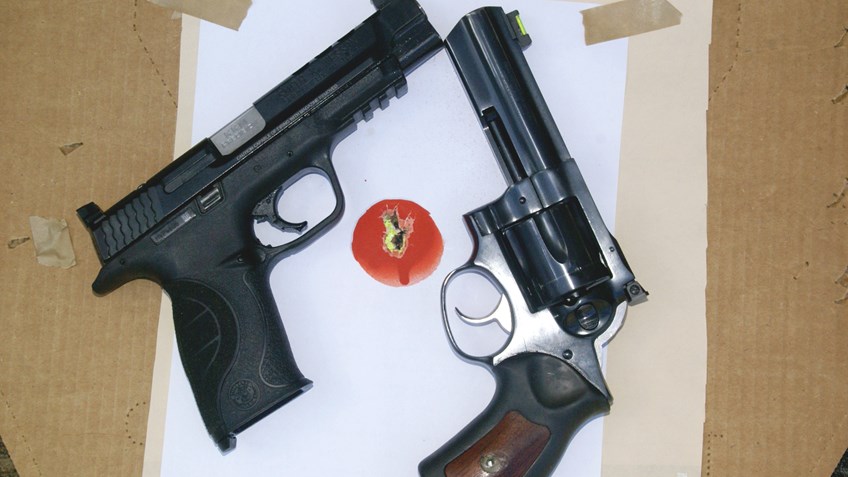 While most action shooting matches have speed on display, sometimes a creative match director will throw in targets that make shooters slow down and make sure they are focusing on their accuracy, unless they want to pay for it in the hit factor department. Here, Chris Christian outlines some of the "sneakiest" targets from the difficult courses-of-fire he's faced after competing in a multitude of USPSA, IDPA and ICORE matches.
---

Gunpowder Selection for Controlling Recoil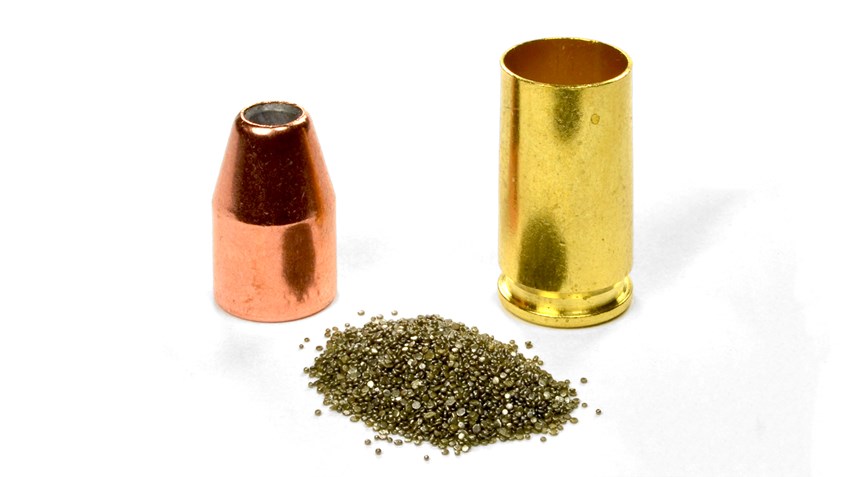 When handloading, it's important to consider accuracy and cleanliness when choosing a gunpowder, but action shooters also need to factor in the recoil. Brad Miller's article discusses how excessive recoil can make you flinch, and also tips on how to reduce it in a way that works best for you and your gun.
---

What You Need To Know About USPSA Scoring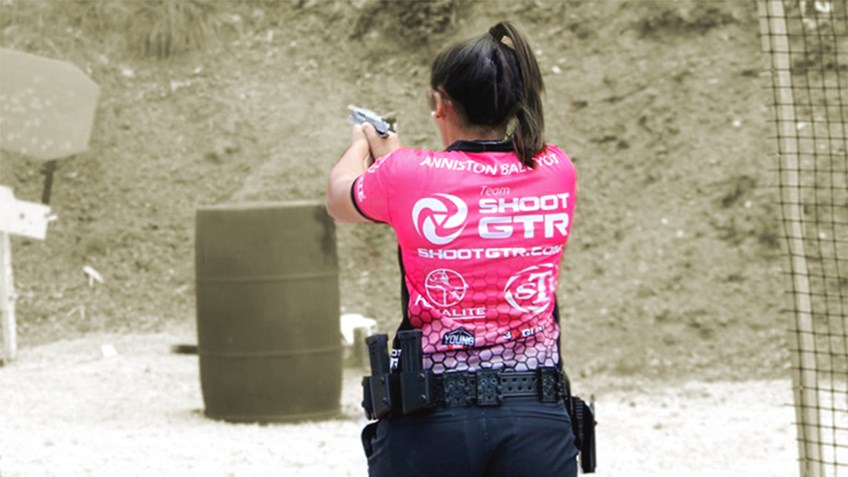 Outside of how much you want to spend, the choice of gun, caliber and division will influence your scores when competing in USPSA (United States Practical Shooting Association) matches. Major and minor caliber scoring are utilized in five of the USPSA divisions, which can change target zone hit points. Chris Christian reviews the differences and more in his article. This is a must-read for prospective USPSA competitors.
---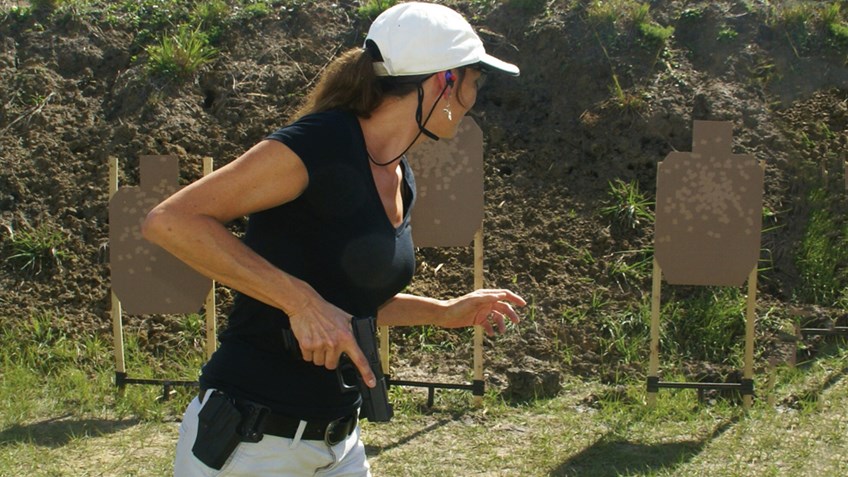 The most common way a shooter is disqualified from an action shooting match is breaking the 180 rule. The concept is really quite simple. Although engaging targets on the move can provide an adrenaline rush that sometimes leads to lapses in judgement, unsafe gun handling in any shape or form can never be tolerated. This article outlines a few proven techniques that will help you avoid this scenario at your next match.
---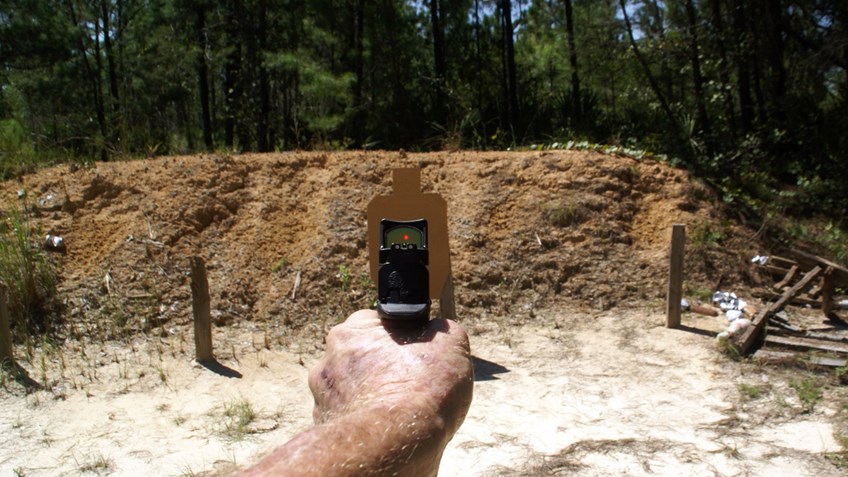 When red dot sights became the hot new thing, it helped more than just a few bullseye shooters continue to stay competitive, even after eyesight became an issue. When USPSA debuted their carry optics division a few years back, red dots over iron sights once again jumped to the forefront of "must-have" pistol shooting gadgetry. In this article, we review the advantages and disadvantages of using a red dot, as well as how to get zeroed if you do use one.
---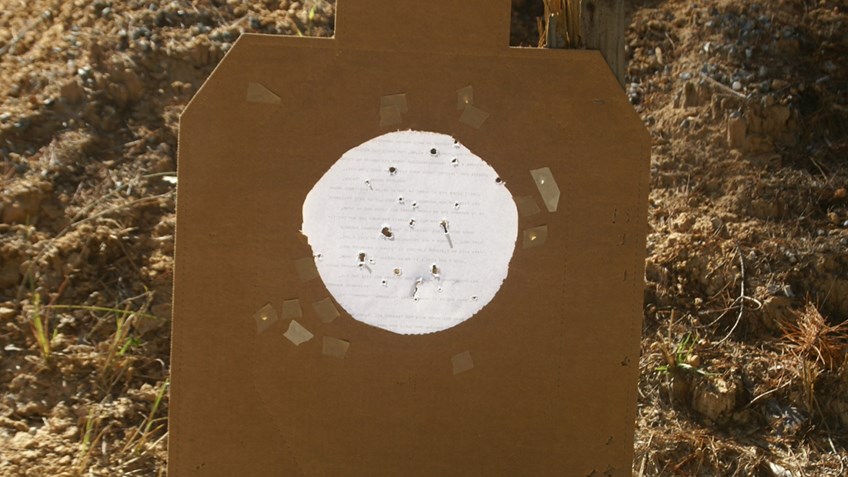 Have you ever been at a match where shooting the cardboard targets present no problems, but as soon as you have to shoot steel targets, it interrupts your rhythm? Trust us when we say that you aren't the only one. Fortunately, there is a cure for the white steel blues. Chris Christian provides his solution in this article, explaining why mixed paper and steel target presentations can throw off a shooter with their differences.
---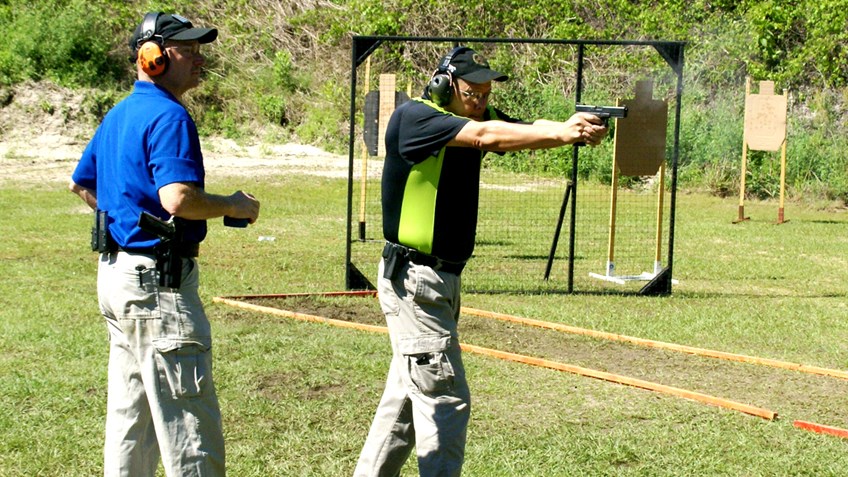 Nine times out of 10, an action pistol stage will have each shooter begin with their gun holstered, only drawing the pistol when the timer makes its characteristic buzzing alert. But, does drawing your gun too quickly hinder your scores, by altering the first shot you make? It's something that is more common than you might think. This article will help you refine your shooting cadence to avoid this mistake.
---

Controlled Pairs Or Double Taps?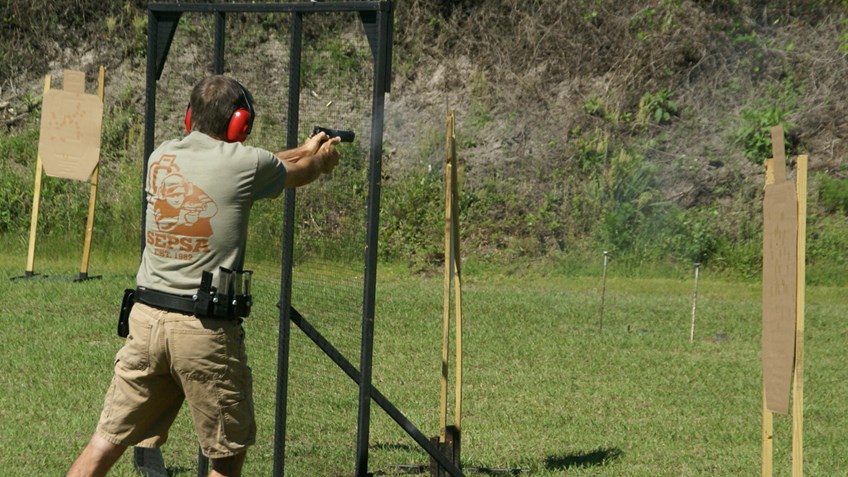 When you are shooting a discipline that generally requires two scoring hits per paper target, a smart move is to use a technique that helps you make better hits. In this article, Chris Christian outlines two techniques that will keep your shots in the A zone, while maintaining speed in action shooting: Controlled Pairs, and Double Taps.
---

Why Some Shooters Are Really Good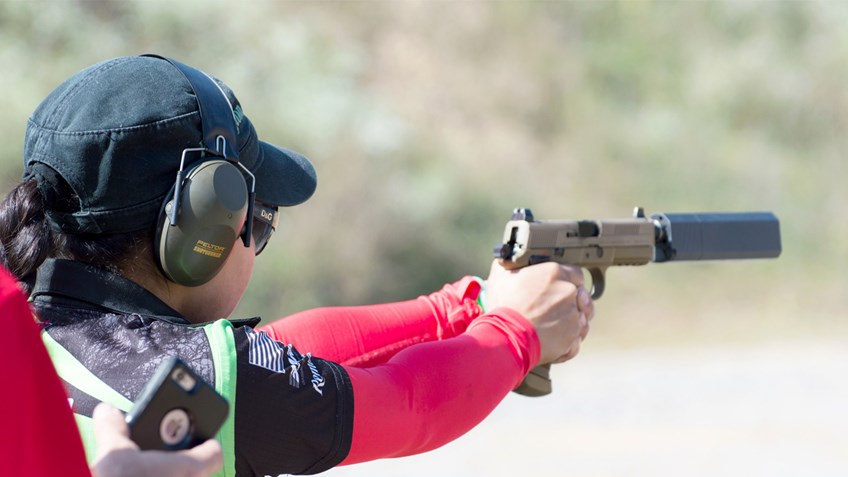 While not exclusively about action shooting, this is still a good read for any aficionado of competitive shooting. One of author Jim Shults' masterpieces, this article (in his usual folksy style) breaks down what separates the great shooters from the rest of the pack. And according to Jim, it's not just natural marksmanship ability either.
---
It's a given that at any action pistol match, you will be shooting more than one target. Most likely in several different combinations, since the sky is the limit when configuring a stage in these sports. In this article, Chris Christian outlines a few drills that will help you maintain accuracy while transitioning through several targets, similar to those faced at USPSA, IDPA or ICORE matches.