by
posted on April 10, 2017
Support NRA Shooting Sports USA
DONATE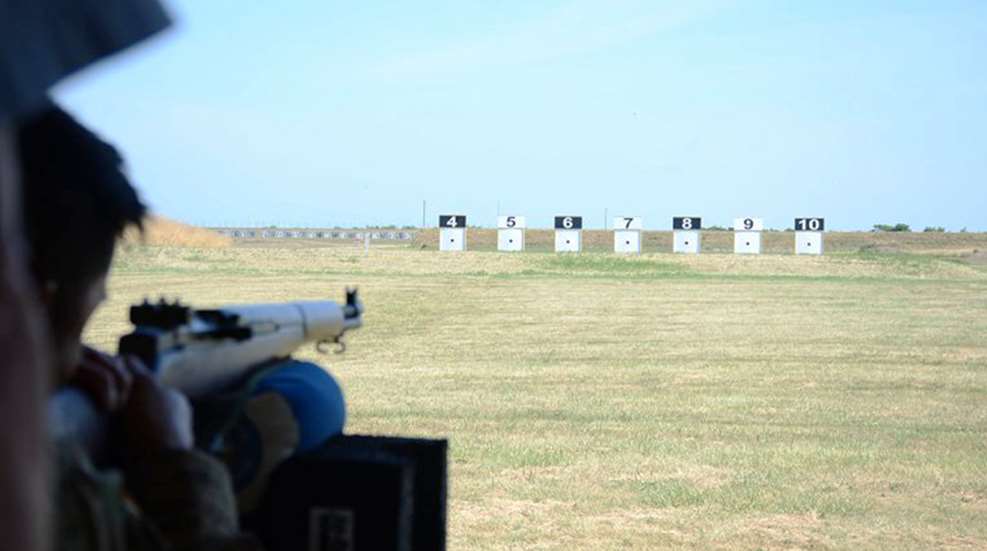 The 2017 National Trophy Rifle and Pistol Matches will be fired at Camp Perry this summer, and will feature familiar Civilian Marksmanship Program (CMP) competitions, and also fresh ones designed specifically for the season. While at Camp Perry, guests may view first-hand the advances being made. Updated electronic targets at the air gun range and a new public outdoor rifle and pistol range are just a few of the changes those attending the National Trophy Rifle and Pistol Matches will be able to see in person.

National Trophy Rifle and Pistol Matches


The schedule of events for the 2017 National Trophy Rifle and Pistol Matches includes a blend of revered pistol and rifle matches such as the President's 100, National Trophy Individual, National Trophy Team and Hearst Doubles matches that have attracted some of the best marksmen from around the world for decades. The National Trophy Infantry Match, or "Rattle Battle," is a unique event that has become a crowd favorite.

CMP Games Events provide a nostalgic set of competitions, like the M1 Garand, Springfield, Vintage Military, Vintage Sniper Matches and the Rimfire Sporter Rifle Match created for new and experienced marksmen alike. The Legacy Series events provide even more competition opportunities, highlighting an assortment of matches that feature both vintage and modern military rifles. Each event is named to honor the memories of important figures in marksmanship history.

Marksmanship Learning Opportunities

On top of competition, a Small Arms Firing School (SAFS) will also be held for rifle and pistol enthusiasts, where participants are instructed by some of the top military shooters in the country on firearm safety and competition technique. Additionally, several other rifle and pistol clinics and learning opportunities taught by qualified professionals will be available throughout the event.

Air Gun Electronic Targets

While at Camp Perry for the National Trophy Rifle and Pistol Matches, be sure to visit the Gary Anderson CMP Competition Center, located on the grounds. New range targets, installed in November 2016, are crafted by Kongsberg Target Systems (KTS) with OpticScore technology, which are scored optically by internal LED lights rather than acoustically like the prior target system. Monitors at each firing point instantly display scores, with button functions and an LED lighted screen that allow ease of use—even for individuals who may not be as tech-savvy.

Petrarca Range at Camp Perry

Similar to the electronic air gun range, visitors to Camp Perry are welcome to fire high power and smallbore rifles as well as pistols on outdoor electronic targets (also by KTS) on Petrarca Range. With the use of electronic targets, marksmen no longer need to walk downrange to change paper or use a scope to score—simply approach the firing line and watch shots instantly score and appear on monitors located at each firing point. 

Registration

The National Trophy Rifle and Pistol Matches are open to the public, and spectators are welcome to observe firing on the Camp Perry ranges at any time. Guests are urged to participate in the many exciting activities and visual attractions offered during the Match season. Registration for the 2017 National Trophy Rifle and Pistol Matches is open now.