The 2022 Great American Outdoor Show is underway right now, with Sunday, February 13 being the final day. Here is an inside look at the show, which is open to the public and located at the Pennsylvania Farm Show Complex in Harrisburg, Pennsylvania.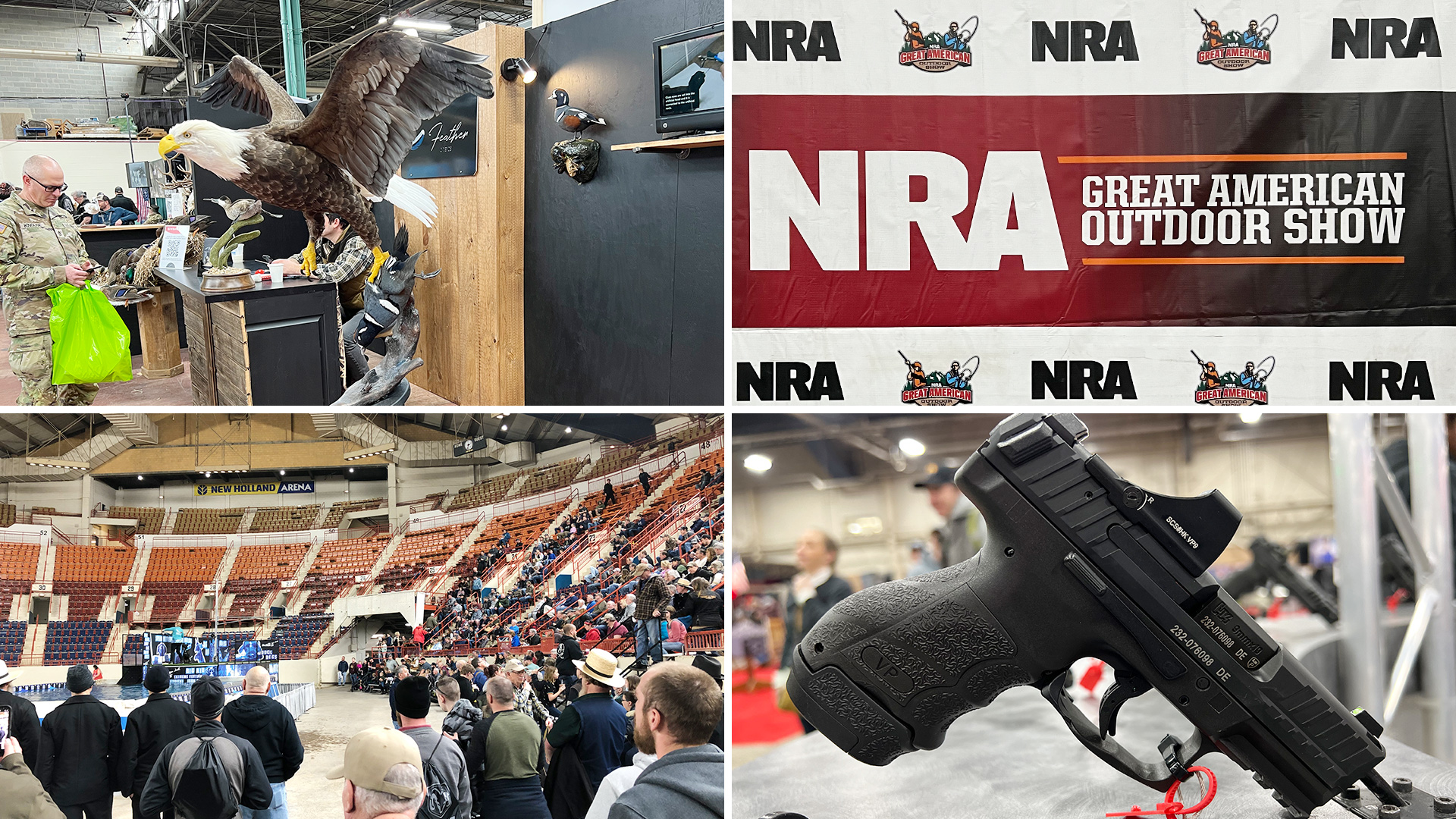 This year's show boasts more than 1,000 exhibitors demonstrating products and technologies that drive the way we work and play outdoors, along with hunting and fishing outfitters, both domestic and international.​
Upon arrival, I noticed that parking is extremely well organized for a show of this size, with a large main lot and nearby overflow area. While no official attendance numbers for 2022 are available yet, for reference around 179,000 people visited GAOS in 2020.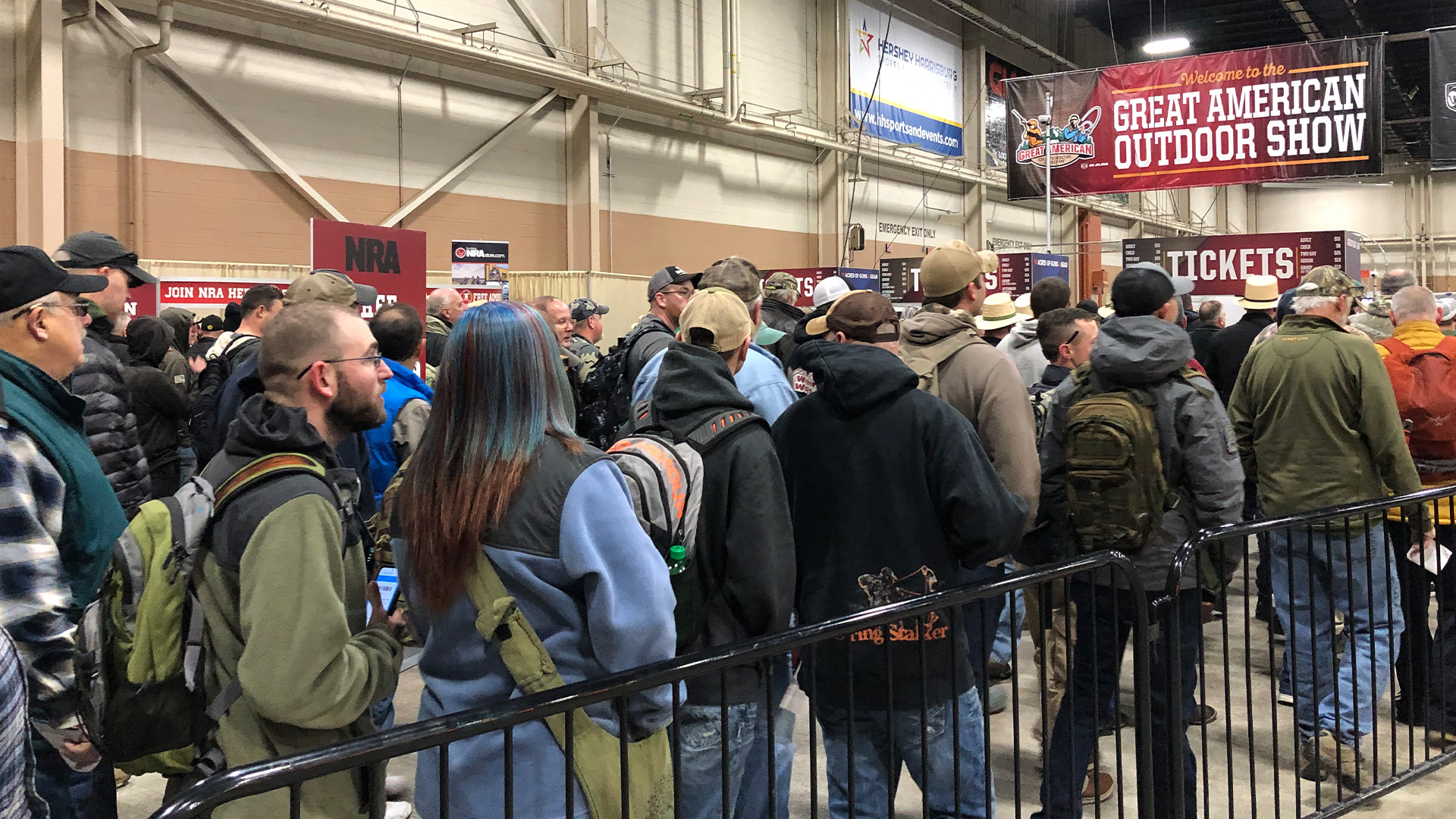 The Great American Outdoor Show kicks off each morning with the national anthem. On weekdays this occurs at 10:00 a.m. sharp. Attending the show on Tuesday, in the morning after the anthem concluded and the gates opened, I observed long, but fast-moving and orderly lines with crowds that were eager to enter.
One thing is for sure—the Pennsylvania Farm Show Complex is a massive venue and you should be prepared to walk for hours at GAOS. This year, the show occupied 650,000 square feet of the cavernous complex. Each hall—shooting sports, archery, outdoor lifestyle and products, hunting outfitters, fishing and boats—is packed to the brim with exhibitors.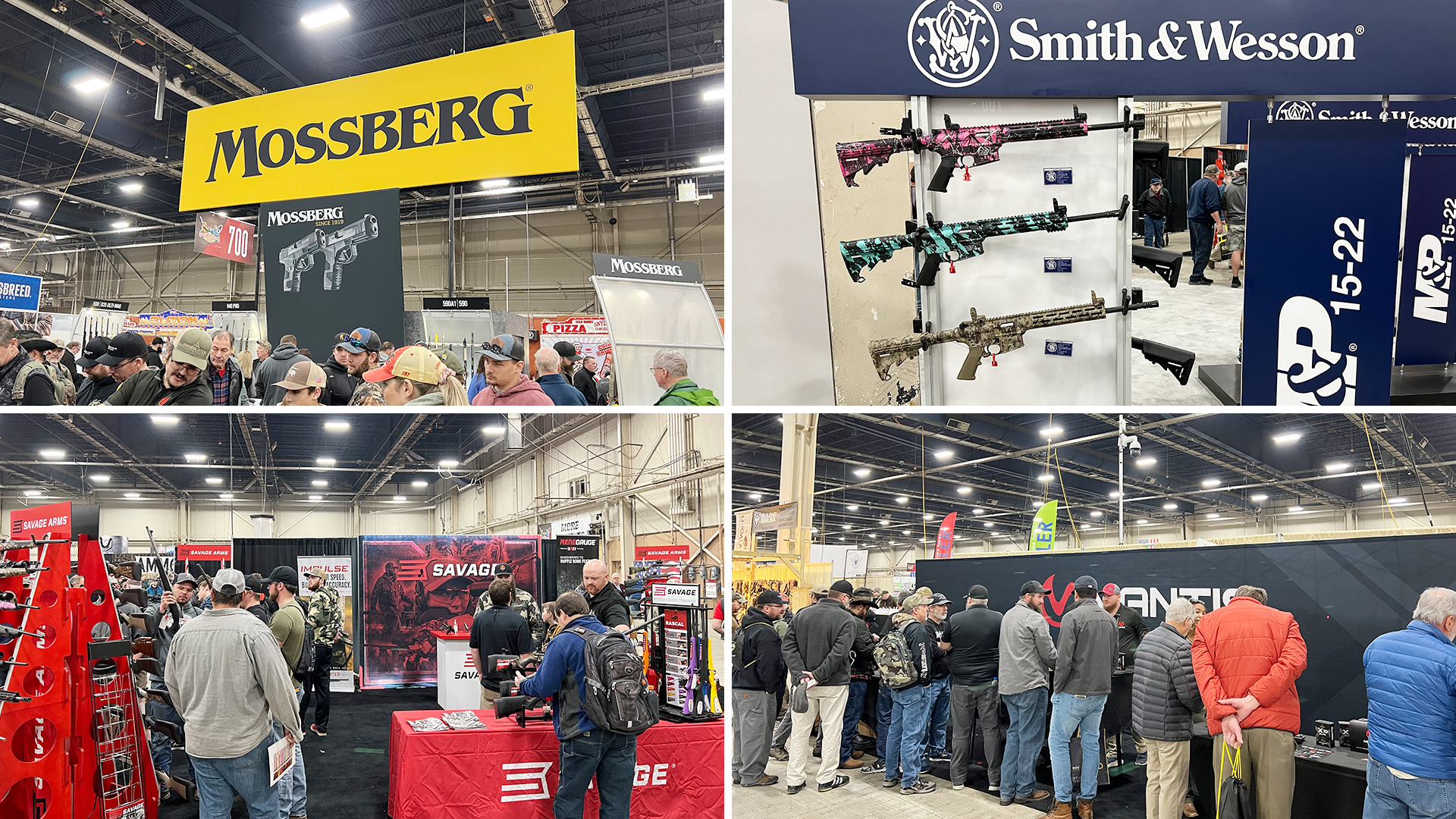 Starting with the the shooting sports hall, many popular brands are at GAOS this year, including Smith & Wesson, Savage Arms, Mossberg, SIG Sauer, Taurus, CVA Muzzleloaders, Silencer Central, Magpul and many more.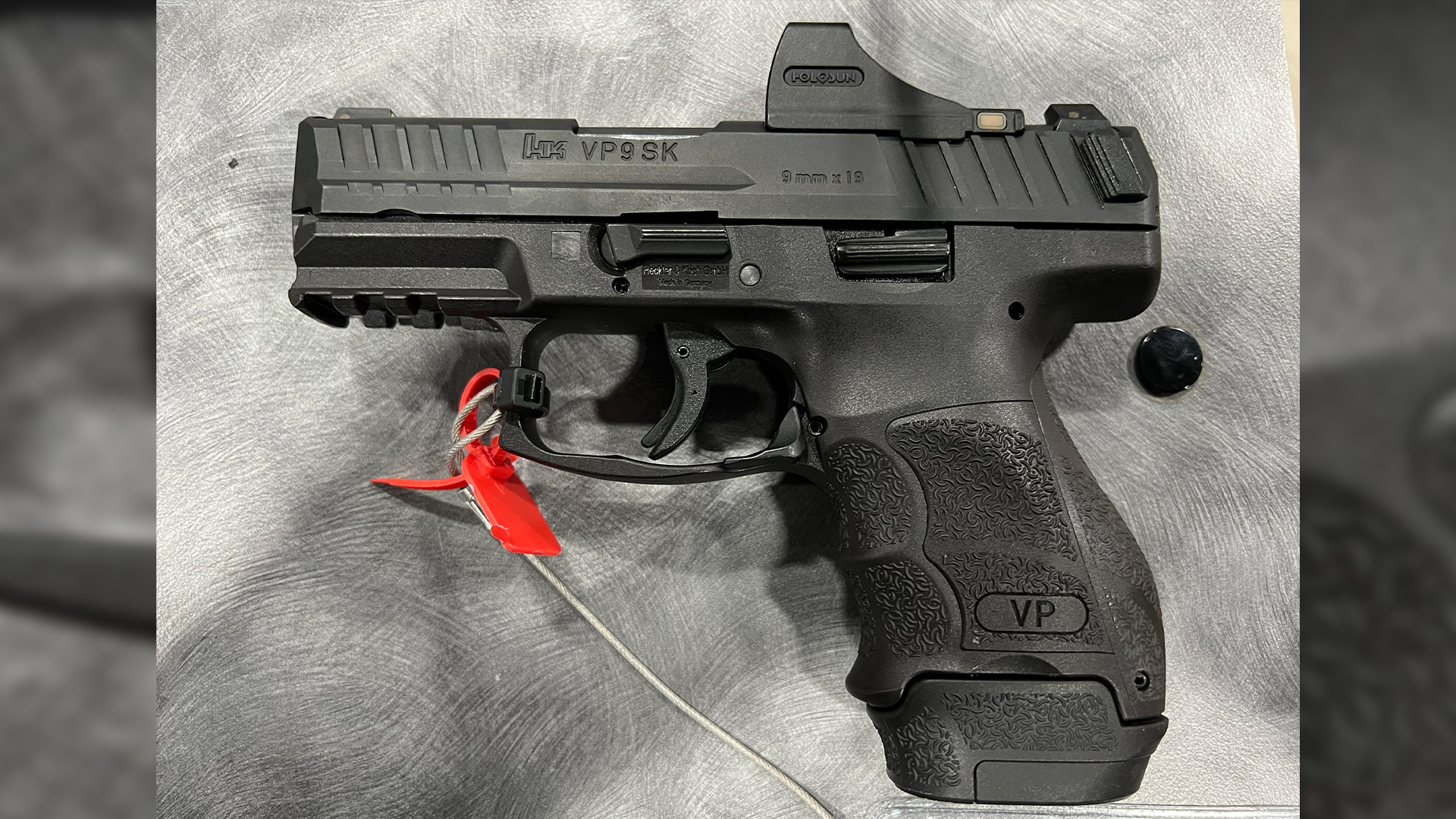 Heckler & Koch USA also attended with a large booth in the shooting sports hall. While snapping photos of the new optics-ready VP9SK 9 mm pistol, I spoke with H&K Marketing Specialist Tommy Brooker, who says that GAOS is his favorite show of the year. "It might just be my personal preference, but at a consumer show like GAOS, you can interact with your end users and receive feedback, both positive and negative," he explains. "At GAOS, it seems like you get a deeper connection with your true advocates and fans of your products. That doesn't usually happen at dealer shows."
At the Scholastic Action Shooting Program booth, I caught up with Tokyo 2021 Men's Air Pistol Olympian, James Hall, who is now working as the group's director of development for international disciplines. He is impressed by the scope of GAOS, along with the friendly faces. "Personally, this is one of the largest shows that I've ever experienced," says Hall. "The people here are very welcoming. Our team is thoroughly enjoying ourselves at GAOS."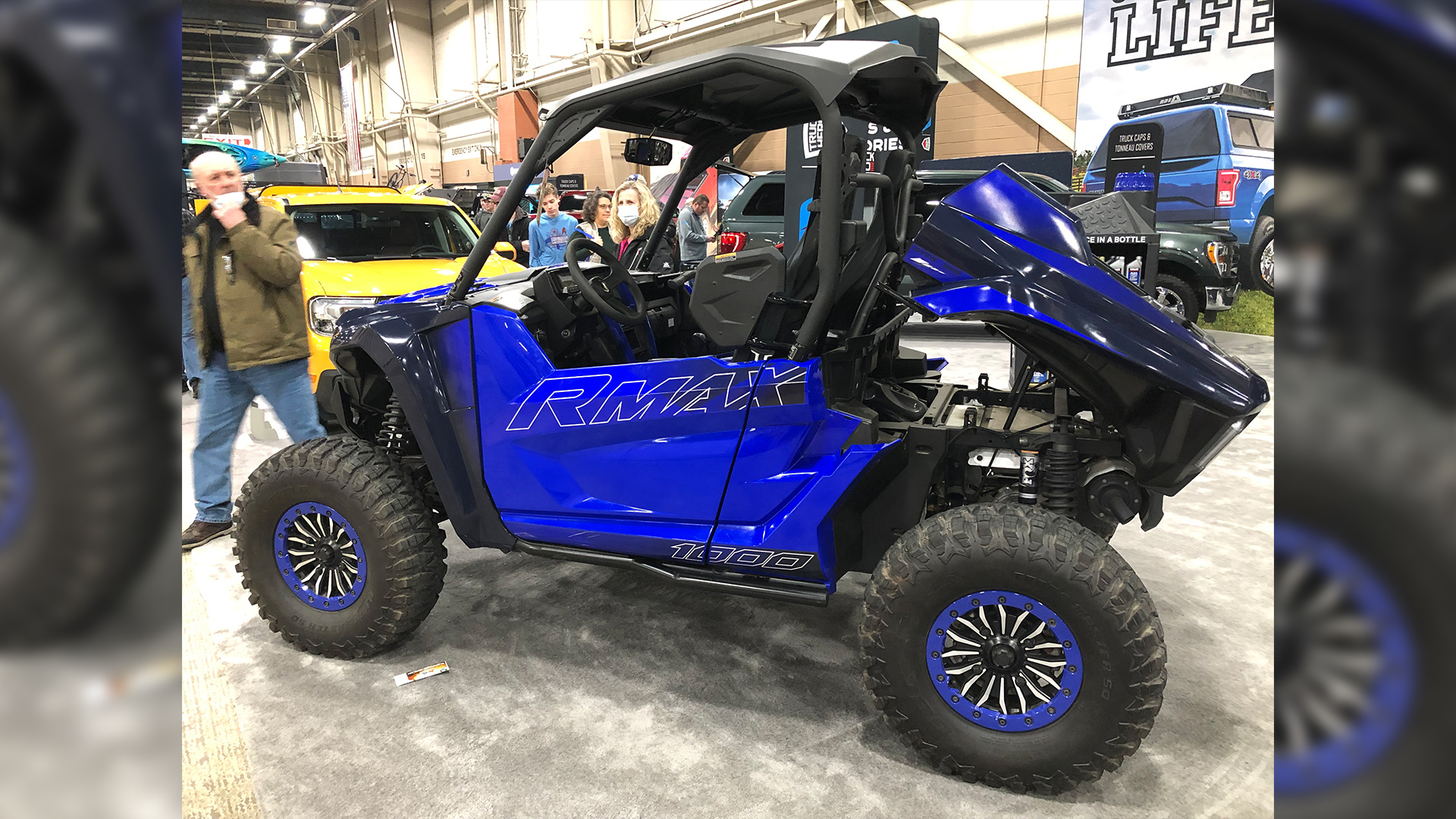 One area I didn't want to miss was Yamaha Outdoor and the many vehicles on display. My favorite—the 2022 Wolverine RMAX2 1000 Sport. This beauty, with its 999 cc, liquid-cooled four-stroke engine, has a towing capacity of 2,000 pounds. Plus, it looks great in Team Yamaha blue with the matching wheels.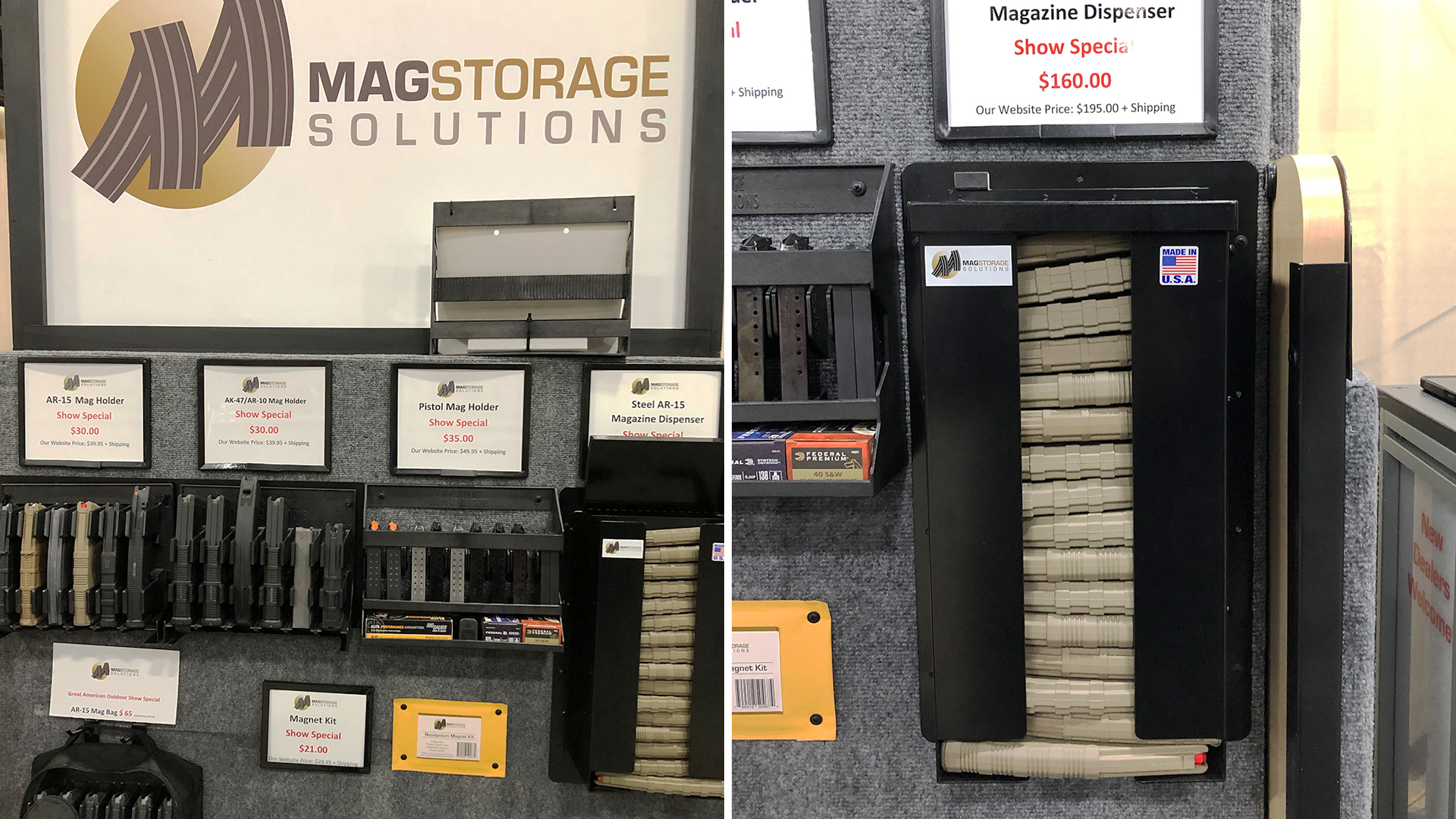 While meandering my way to the shooting sports hall exit and the rest of the show, I stopped by the Mag Storage Solutions booth, where an innovative AR-15 magazine holder and dispenser caught my eye.  A clever idea, the dispenser has a large opening at the bottom to make it easy to grab a mag with gloved hands. The normal price for the AR-15 mag dispenser is $195, but the show special price is $160.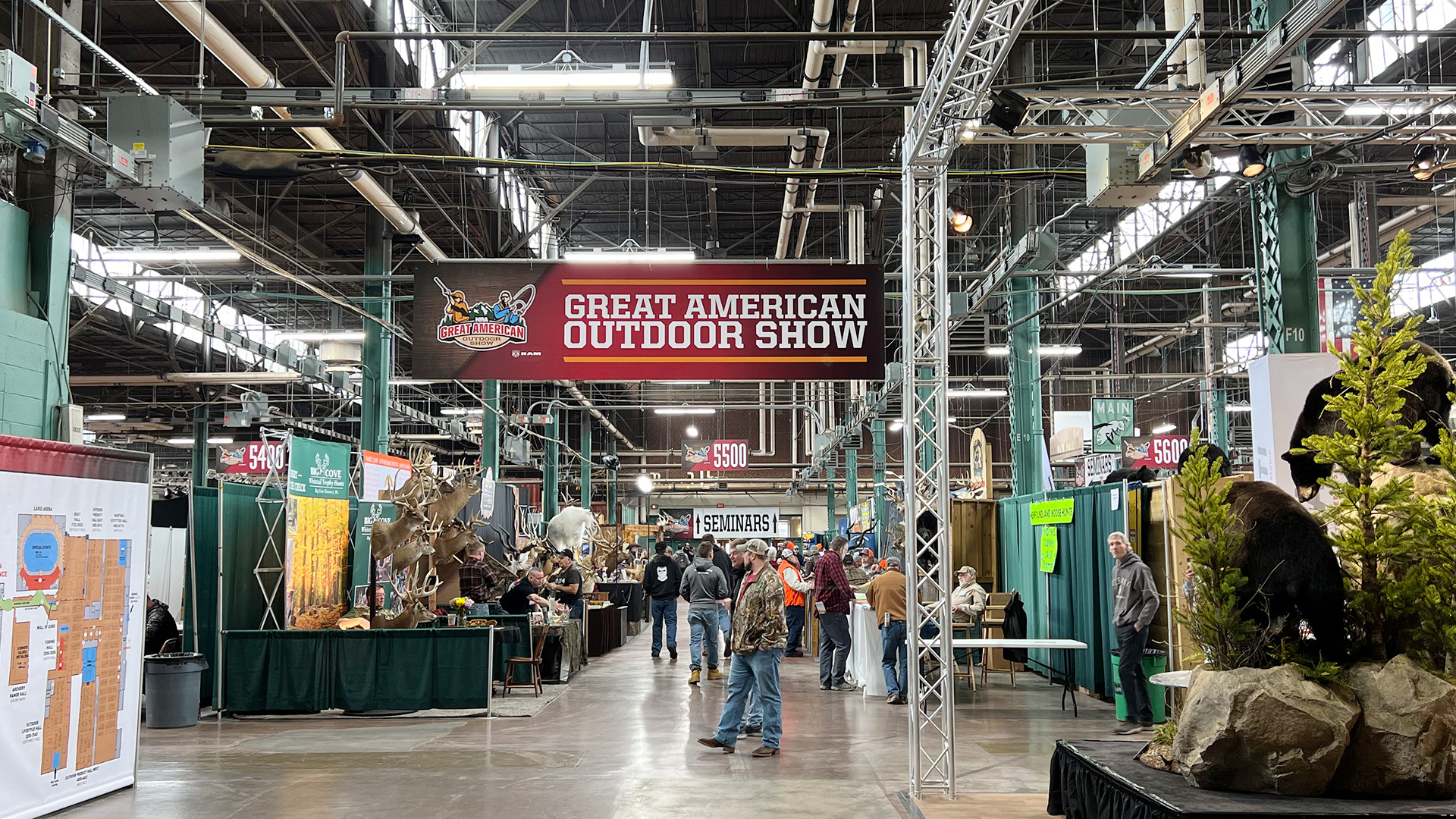 Moving on to the hunting and fishing halls—there are plenty of outfitters at GAOS to book hunting and fishing trips. It's only a matter of locating one that's suitable to your needs. While there are many options available for big-game hunts and fishing charters in Alaska, Africa and other more exotic locations, I also noticed a sizable contingent of East Coast vendors at the show, especially fishing charters from the Chesapeake Bay and Delmarva area. (It's not too far from Harrisburg where the Susquehanna River empties into the northern reaches of the Chesapeake Bay.)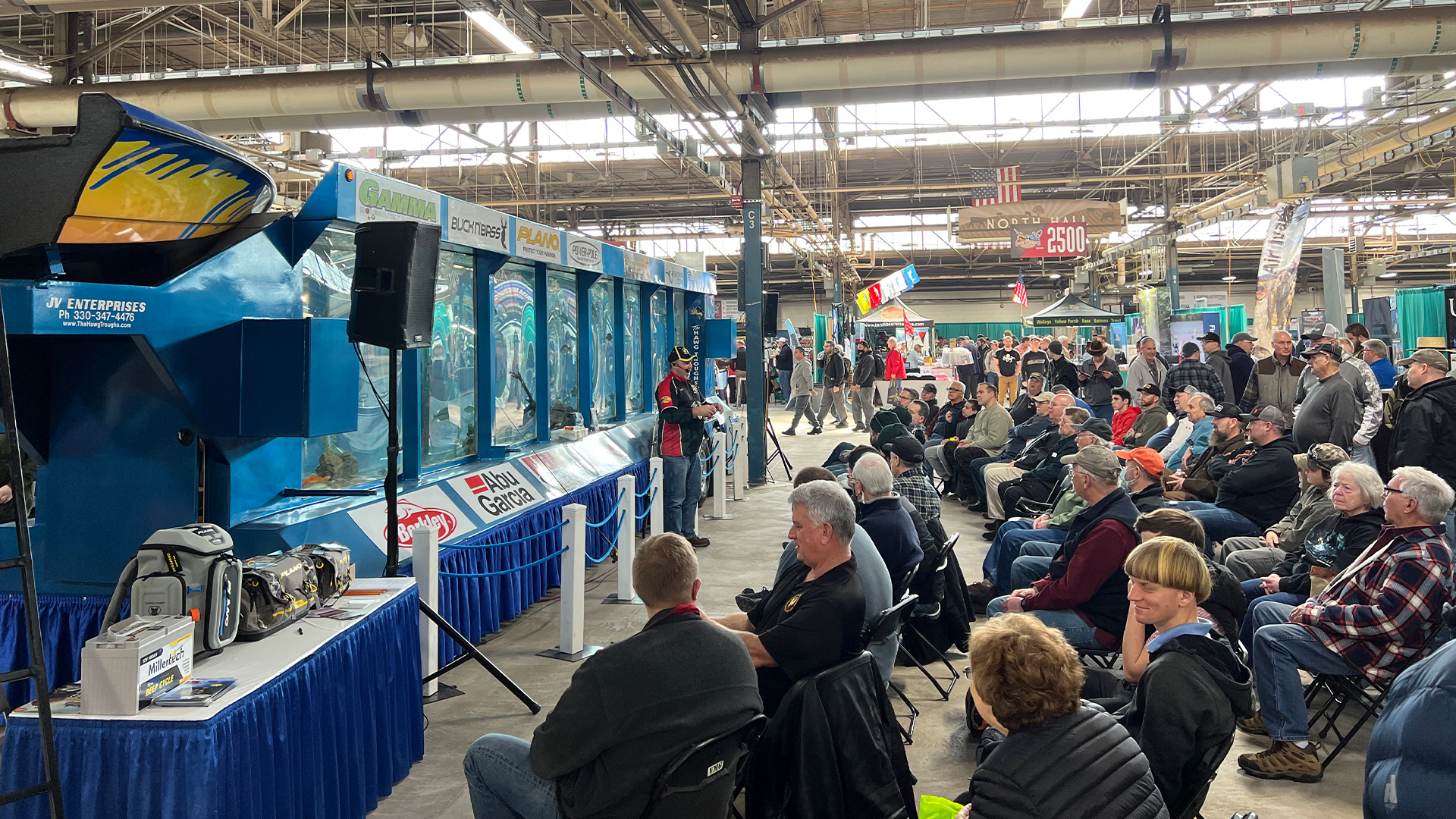 Also located in the fishing hall is the "Hawg Tank," a massive fish tank trailer with fishing demonstrations held throughout the day. And for the reasonable rate of $5, the trout pond in the fishing hall is a fun way for kids to catch a fish and take a breather from the show.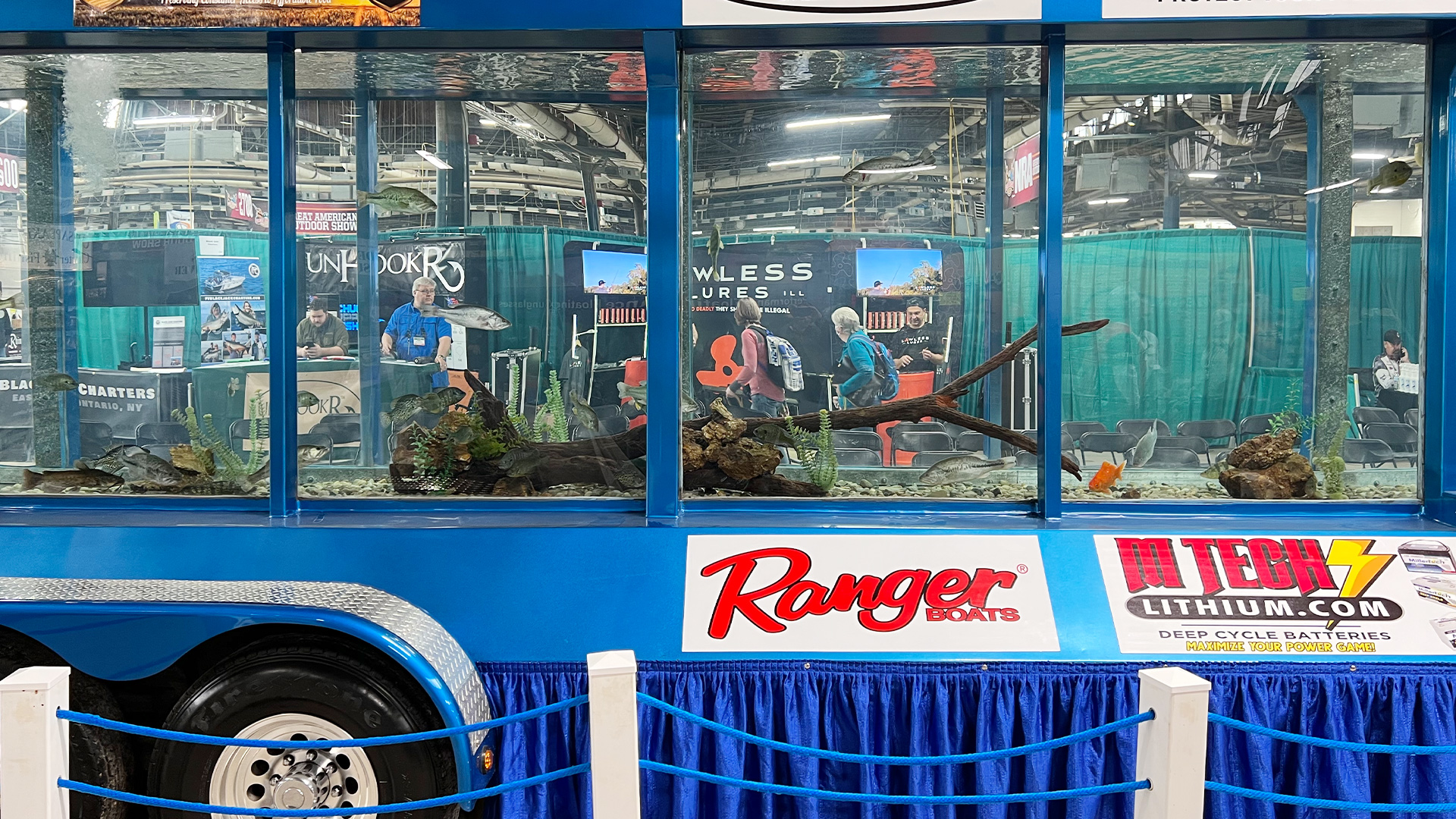 One thing everyone will enjoy at this year's show is the food. Whether it's the veritable smorgasbord available from food exhibitors in every hall, to the plentiful on-site food vendors located throughout the complex (there's even a Mexican place sort of hidden near the boat hall), a wide variety of food is available for visitors to sample.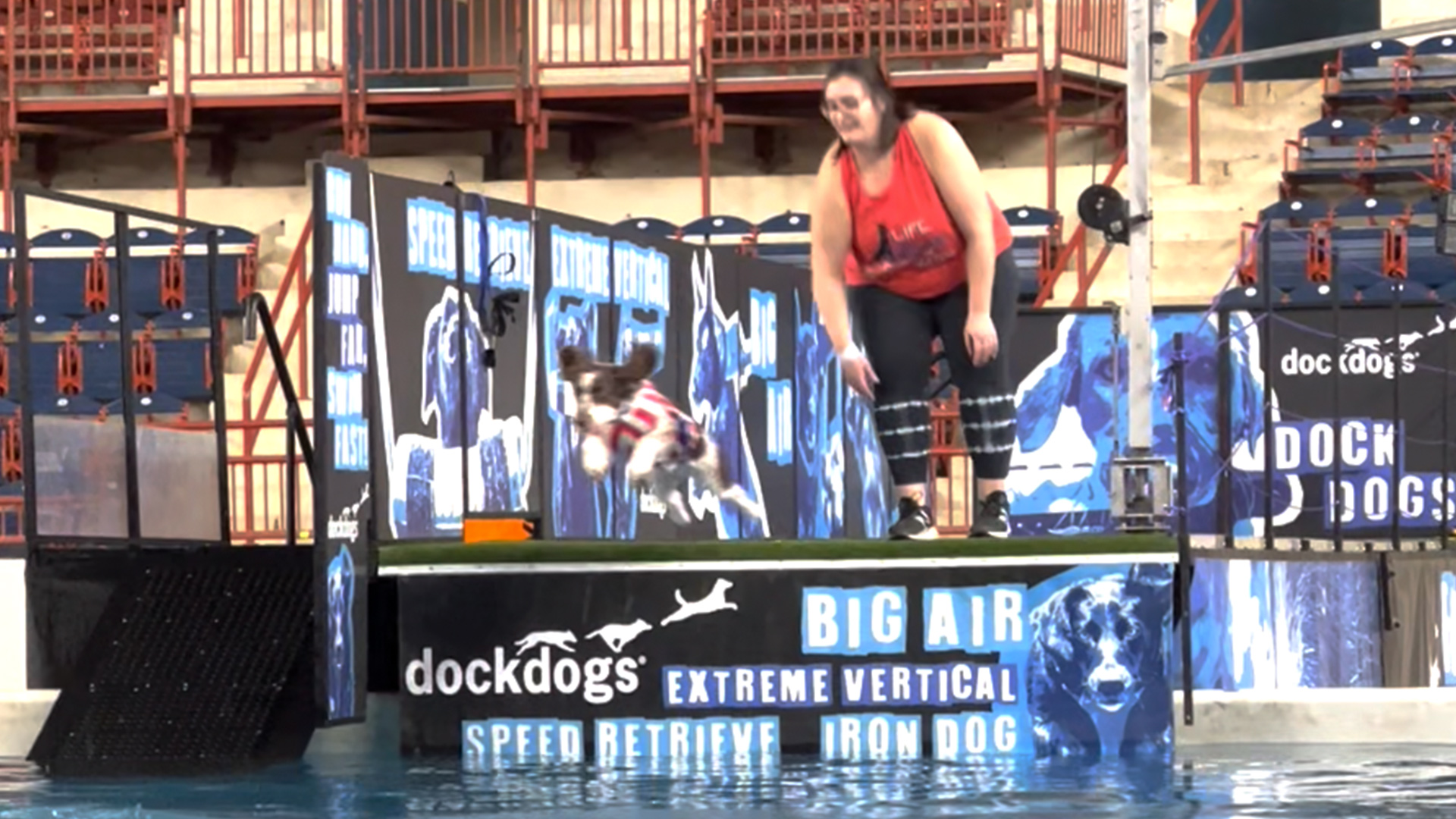 If you've ever watched Dock Dogs canine aquatic competition on TV, seeing it in person only enhances the experience. What's truly remarkable is the connection between dog and trainer—years of hard work are on display during each big air jump. Make time while at GAOS to visit the Dock Dogs arena.
As for the seminar docket, available courses range from trophy elk hunting tips to cooking and dressing wild game and fish. The schedule also includes concealed carry classes conducted by NRA Competitive Shooting Division Director Cole McCulloch, who is instructing for the eighth consecutive year at GAOS. He is an enthusiastic supporter of the show. "The NRA Great American Outdoor Show is fantastic," says McCulloch. "If you've never been to see this, be sure to put it on your calendar!"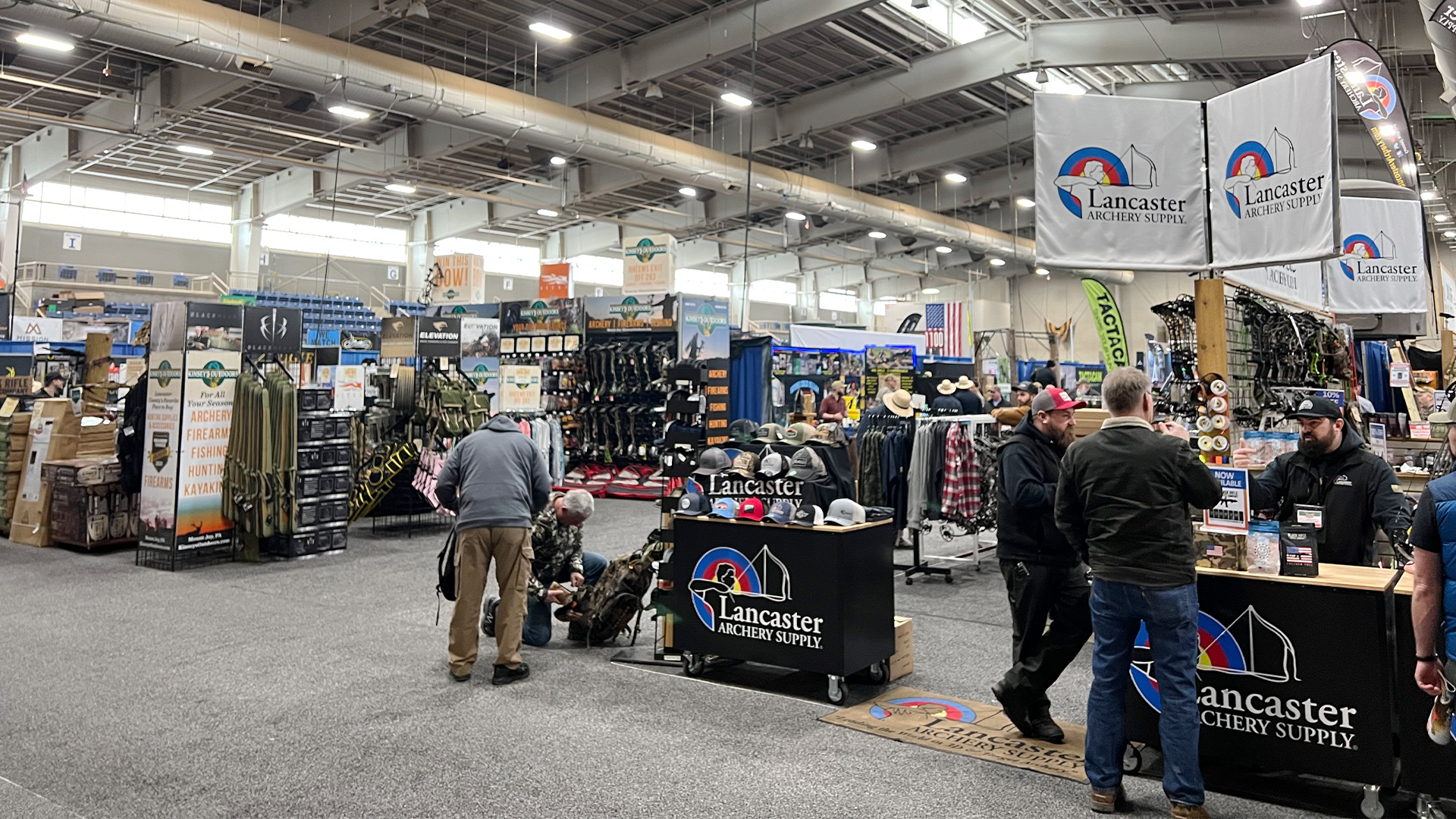 This round-up is just a small sample of everything there is to see and do at the Great American Outdoor Show. If you can't make it to this year's show, keep it in mind for February 2023.
The 2022 Great American Outdoor Show will run through Sunday, February 13. Learn more at greatamericanoutdoorshow.org.
---
Read more:
2022 NRA Annual Meeting In Houston