When Larry and Brenda Potterfield, famous as the owners of MidwayUSA, created the MidwayUSA Foundation in 2007, they wanted to build an organization to support youth shooting sports through gathering money, holding it through endowments, and then giving back the proceeds to teams around the country. Since that time, more than 2,800 teams have received money from the MidwayUSA Foundation through its flagship Team Endowment Program, one of five offered by the organization to support youth shooting sports.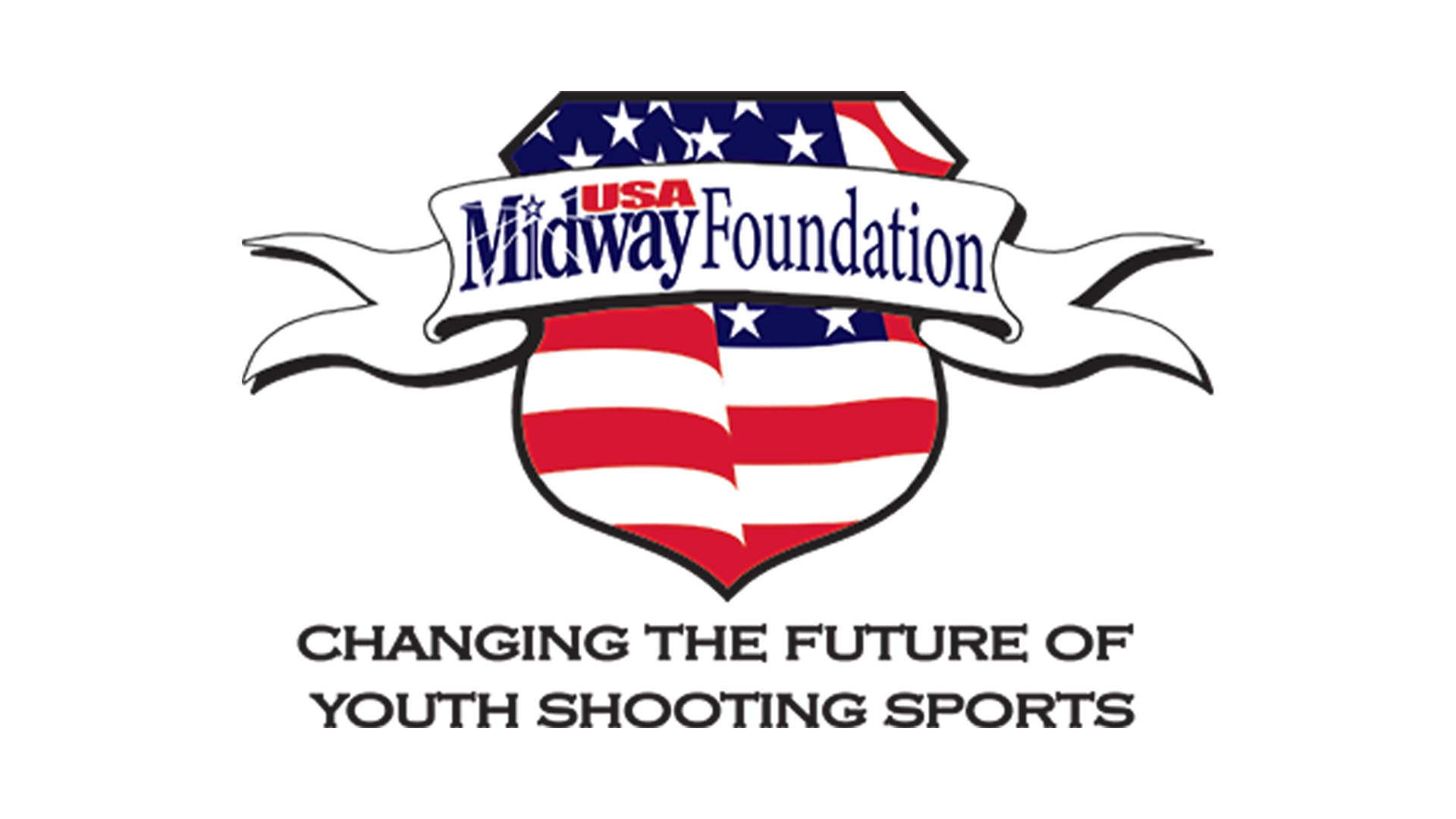 The MidwayUSA Foundation is a 501(c)(3) public charity. Every donation made is tax-deductible. Larry and Brenda Potterfield endeavored to support youth shooting sports, specifically to offer the same opportunities in all shooting disciplines as those available in traditional team sports. By all measures, the endowment approach is working.
A Holistic Approach
Youth shooting sports are not a recent phenomenon. The National Rifle Association's youth shooting programs have existed for many decades and provided a solid blueprint for future programs. The National Shooting Sports Foundation created the Scholastic Clay Target Program and related Action Shooting Program about two decades ago. There's also the Civilian Marksmanship Program and USA Shooting, the latter serving as the national governing body for Olympic shooting in the United States since 1994, plus newer groups such as the USA High School Clay Target League and others. What Larry and Brenda Potterfield did with the MidwayUSA Foundation was bring money to the table. In creating the organization, the Potterfields asked themselves, "How can we help teams raise money? How can we help communities raise money for their teams, and how can we make sure that there's money for tomorrow?"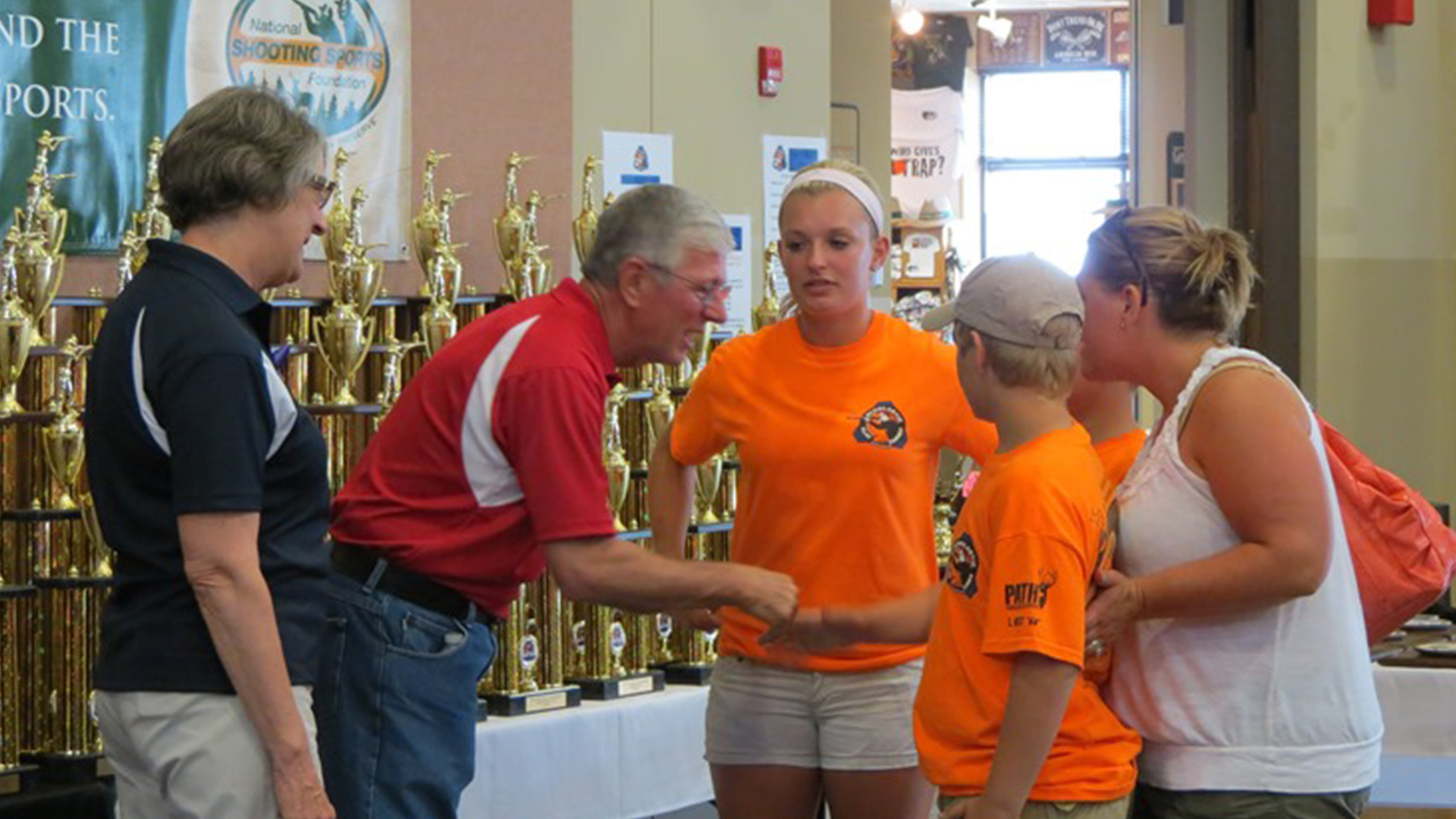 The Potterfields have applied the same ethos used to craft their successful MidwayUSA commercial website in building the MidwayUSA Foundation. "We couldn't have done this 40 years ago, because there wasn't really any way to communicate such as with the internet today," Larry Potterfield said. "Now, all these teams can go onto their cell phones and search for the MidwayUSA Foundation. Go to the find a team link and you can find your team right there."
With help from the MidwayUSA Foundation, youth and their families participating in the shooting sports have more money to form teams, and can also get in enough practice time to field competitive squads. Plus, there are many opportunities to attract newcomers to the shooting sports. "I've seen an explosion of kids who haven't been shooting before become competitors," Brenda Potterfield said. "Now, they have a chance to be on a team and have a coach to guide them."
Investment Focus
Approximately 15 percent of all the high schools and colleges in America already have shooting teams. While the MidwayUSA Foundation is in the business of supporting youth shooting teams, it's important to note the organization does not create them. With staff of about a dozen and five regional directors, the MidwayUSA Foundation provides a support system in place to help youth teams—but only to help them raise money. Teams can create accounts with money managed by the MidwayUSA Foundation, and can draw money to support their goals at predetermined intervals. As for donations to a team endowment, they are matched on a one-to-one basis exactly one month after the contribution date.
For new prospective new teams, know that you do not have to be affiliated with a high school or college to open a MidwayUSA Foundation team endowment. The organization says that you "simply need to be reputably organized and made up of primarily high school or college-age youth."
A MidwayUSA Foundation team endowment allows youth shooting teams to gain fiscal stability in perpetuity. Once a year, youth teams with an endowment balance can apply for a grant equaling five percent of their balance. While there are two grant cycles each year, teams may only apply once per year. The steady trickle of cash from the endowments provides teams enough money for each shooting season at the high school or college level. "I've seen [youth teams] be able to pull the trigger more, because now they have funds to buy ammunition or range fees," Brenda said. "And I also see them behave more like a team, because now they have the money. They can buy jerseys and look like a team with vests that match and hats that match, because they've got funds to do that. And, things are getting better every day."
Today, the MidwayUSA Foundation has about $267 million of endowed money. Goldman Sachs is the funds manager, with a "pretty good investment team on the Board of Directors." The Potterfields described the MidwayUSA Foundation as "investing aggressively."
Additionally, to ensure that the MidwayUSA Foundation never fails, the Potterfields created an operational endowment with about $50 million. As an endowment, the account provides money each year, if needed. "At the inception, Brenda and I provide all of the operating money for the MidwayUSA Foundation," Larry said. "This endowment—when it kicks in—guarantees that no matter what, there's always money for the Foundation."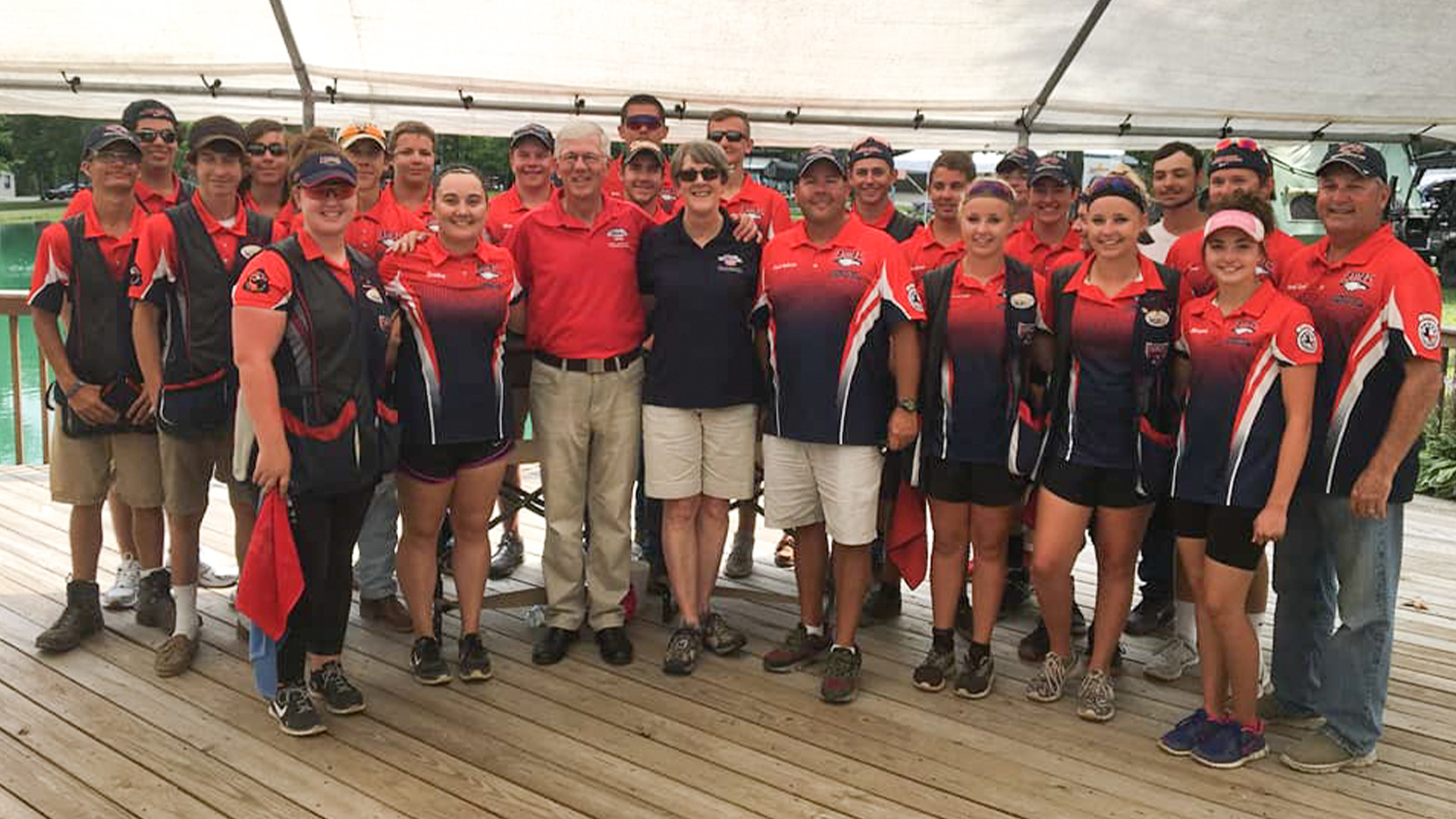 The MidwayUSA Foundation's coach development fund was created for those who can't afford to pay the fees required to coach a team. "You can get that $250 fee from the MidwayUSA Foundation simply by applying for a coach training grant," Larry said.
Range development is the most recent addition to the organization's mandate. "State Associations can send in grant requests every year," Larry said. "Hey, we'd like to put in four new trap fields, four new skeet fields, whatever they want to do. Bunker trap, for example. But, they have to talk to us about increasing the amount of youth shooting."
By helping build more ranges, the shooting sports as a whole are getting a solid platform to develop kids who are better shooters. This also ties in with developing better Olympic shotgun shooters, because there will be more shooters in the pipeline out there pulling triggers in competition. "A great legacy to have built is a program that works and is in a position to continue to grow and work long after the people that help set it up are gone," Larry said.
On the shooting sports making better citizens: "Absolutely. I believe that shooters and hunters a group of people who are caring, loving and supportive individuals," Brenda said. "When you see a youth shooting team, and you see some kid that's down on his luck and can't hit a clay target if he tried, you will see his team supporting him. That builds a lot of character and helps build the shooter."
Growing the shooting sports and the defending the Second Amendment are closely aligned. The Potterfields have been involved with the NRA for 46 years. "We think it's a pretty great life to have had," Larry said. "Why wouldn't you want your kids and grandkids to have it? And why wouldn't you want their friends to have it?"
When I asked the Potterfields how they see the MidwayUSA Foundation in the next 10 years, Larry said, "hopefully with a $1 billion endowed—a lofty goal. The more we can endow, the more kids get to pull triggers, the better it is for everybody." Learn more about the MidwayUSA Foundation at midwayusafoundation.org.
Watch our interview with Larry and Brenda Potterfield in its entirety on YouTube.