by
Ashley Dugan, CMP Staff Writer
posted on September 13, 2023
Support NRA Shooting Sports USA
DONATE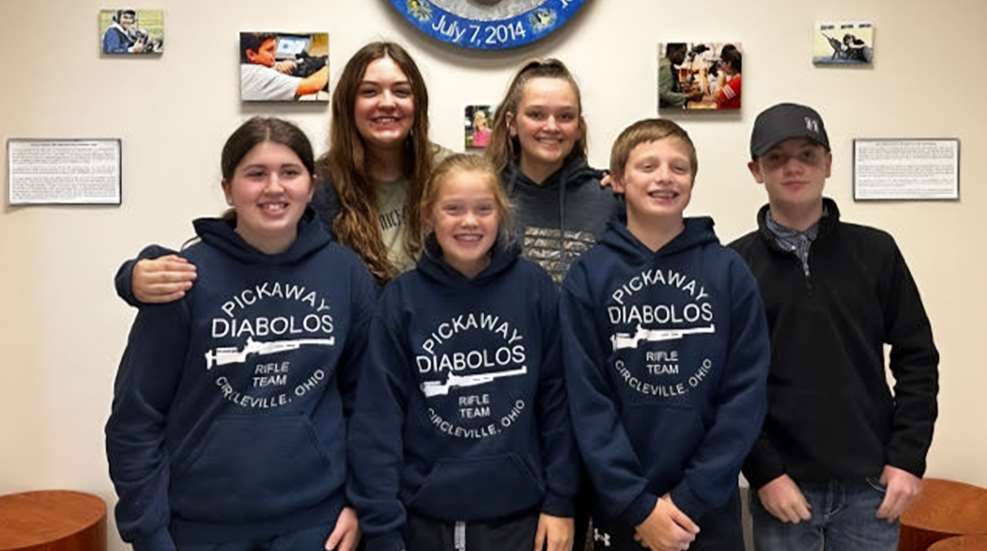 For being a small patch of Ohio, Pickaway County has a lot to offer. Part of the Columbus metropolitan area, its home to a world-famous pumpkin show, beautiful state parks and, for young firearm enthusiasts, its own marksmanship club.
The Pickaway Diabolos is a youth-orientated organization located in the Everts Center in Circleville, Ohio, which is Pickaway's county seat. The Diabolos club was started in 2013 to give local youth the opportunity to compete in shooting sports.
"There was the local 4-H and Boy Scouts that had basic introduction and safety shooting programs, which is good, but I felt that more opportunity to compete was needed," Pat Cherry, the club leader and instructor, said.
Cherry personally invested in several rifles and equipment to get the program started and since then has relied on supportive donations from the NRA Foundation and MidwayUSA Foundation grants.
"American Legion Post 134, VFW post 7941 and Hilltop Sportsmen's club have been generous to us, as have the Pickaway County Sportsmen's Inc., which gives us range time and equipment use," he said.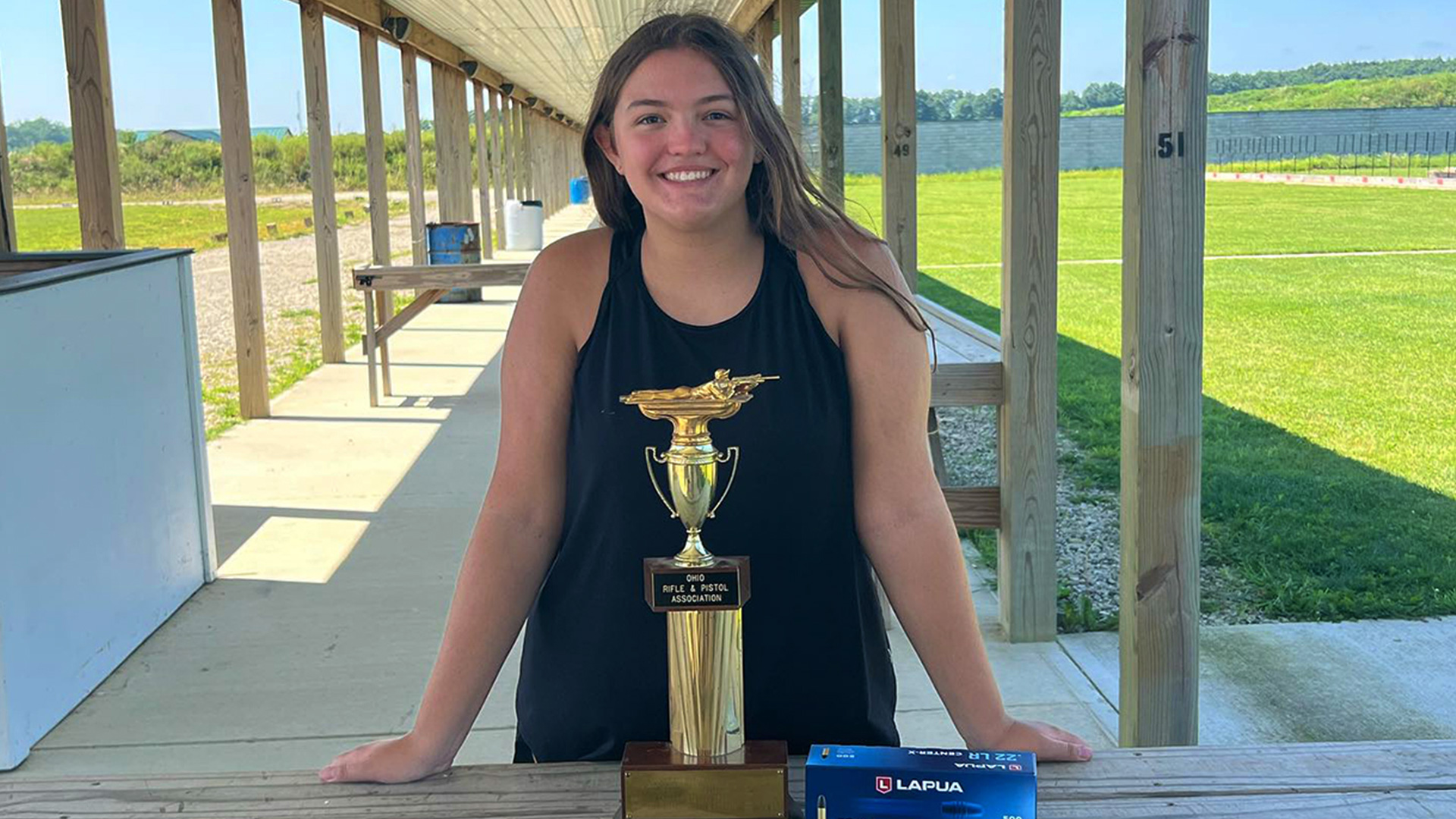 The Diabolos host one 10-meter air gun range with seven firing points that's rented by the hour. This past summer, the club teamed up with Pickaway County Sportsmen's Inc. and moved some of its more experienced competitors into outdoor conventional prone and three-position .22 smallbore shooting. The club has also considered starting an outdoor summer smallbore 60-shot and Dewar Course league.
Two female Diabolos have already done particularly well in the smallbore discipline, including 13-year-old Avery Hines who placed in the Central Ohio Rifle League Regional and Ohio State Championship. Additionally, 16-year-old Anna McComb won the Ohio Junior Trophy in the Ohio State Championship. Both the Regional and State Championship were fired on Civilian Marksmanship Program electronic targets—technology the Diabolos hope to one day own once funding is secured.
Though the Pickaway Diabolos club is geared toward youth, it's open to debilitated marksmen as well, including disabled veterans, with the potential to involve interested adults—but only if Pat approves.
"Adults are too much trouble," he said. "Also, there are other adult clubs in the county."
The Diabolos currently have 20 juniors, with 14 traveling to various events at the Germania Singing and Sport Society in Columbus and matches at Camp Perry.
Over the years, many of its members have not only come from far reaches of Pickaway County but from across Central Ohio, with some traveling from as far as Bexley (33 miles), Delaware (63 miles), Galina (52 miles), Pickerington (25 miles), Springfield (73 miles) and Xenia (63 miles).
Several Diabolo alumni have gone on to bigger stages, including one who joined the Ohio State University rifle team and is now an engineer in the Pickaway County Engineers Office, and another who fired for the Akron Zips rifle team and is an emergency room nurse. Other careers from past members include an Army doctor, an accomplished musician, as well as an individual studying agriculture engineering on a high-tech farm.
"Most all our members graduate as National Honor Society members," Pat said. "We believe in the journey being as important as the destination. The self-control and self-discipline required in shooting carries to other endeavors. Many of our members have multiple interests."
Avery Hines has a small herd of cattle and a desire to be a Doctor of Veterinary Medicine, specializing in large animals, and likes to hunt—with several deer and turkey to her credit. There was even a Diabolo who designed an electric-powered pellet rifle for a high school science fair, which earned him a full-ride scholarship in engineering.
"I find that all of our young members are unique, and those that stick with it seem to do very well," Pat said. "One of recent members that stands out is Mr. Tyler Goodwin. Aside from being a good shot while in high school, Tyler attended fire department training, as his father was a Battalion Fire Chief in Pickerington, Ohio. Of his mother's family, her father and brothers were all fireman, and she operates the local fire museum."
"Tyler was also an outstanding student and was given a congregational scholarship to the military academy of choice," Pat said. "Wishing to be a helicopter pilot, he chose to take an Army ROTC scholarship at Embry-Riddle Aeronautical University in which he graduated from and has been commissioned as a Second Lieutenant and assigned to Army Helicopter School."
With an already remarkable legacy, the Pickaway Diabolos are currently accepting new members, so long as the individuals, "show the maturity to follow direction," Pat said. 
You can keep up with the Pickaway Diabolos through their Facebook page.
Learn more about CMP at thecmp.org.