Not everyone likes change. It can be difficult to implement and sometimes risky, but when it works, it can be the best thing to ever happen. When multiple national champion Max Leograndis began experiencing burnout and boredom in pistol-caliber carbine matches, he knew something had to change.
The Practical Competition Shooting League (PCSL) was founded in 2021 by Leograndis as his "vision of what the world's premier practical shooting sport should be." While the format is familiar to those competitors from practical shooting sports, PCSL has a low barrier to entry for anyone looking to shoot a match.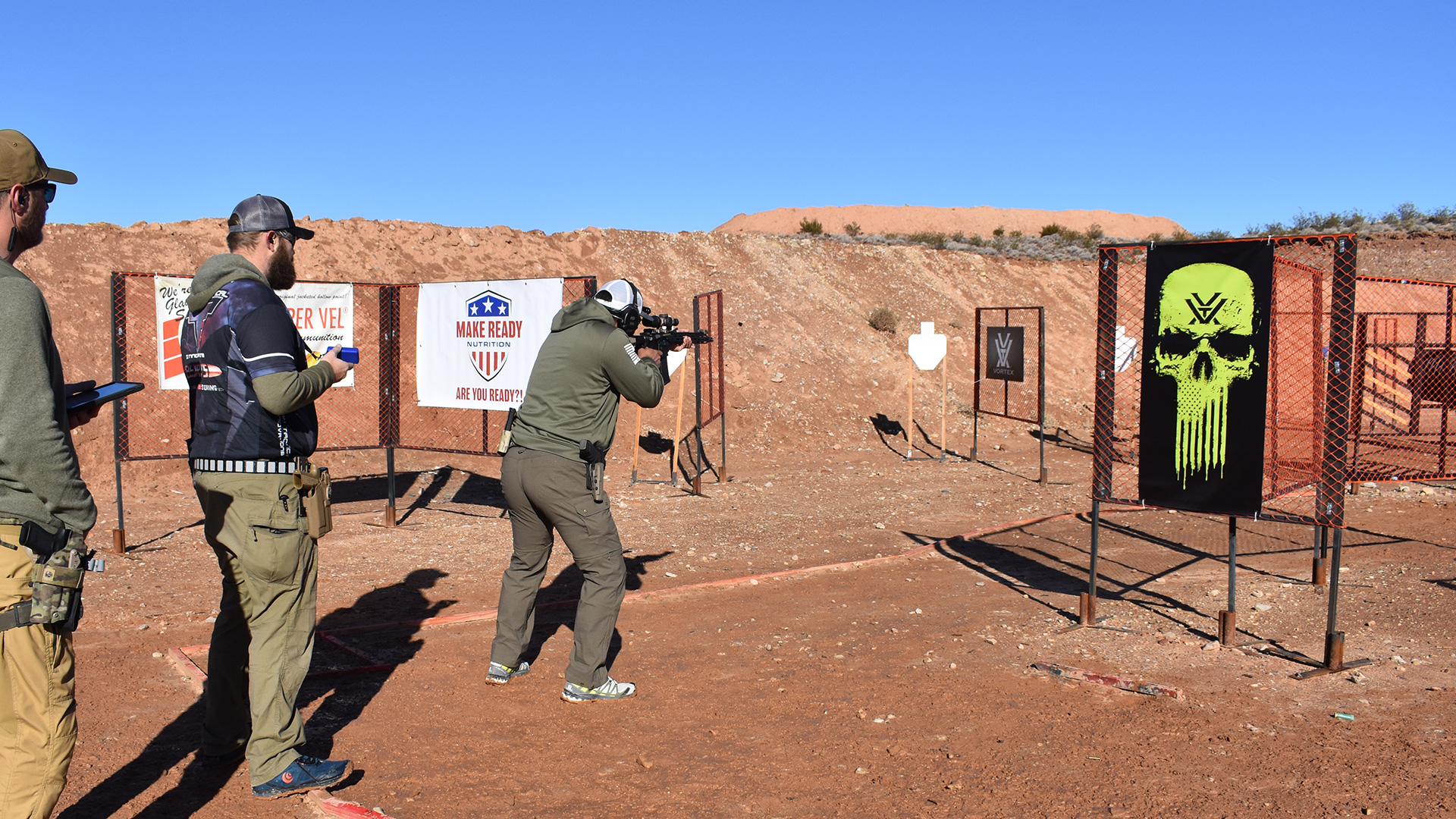 According to Leograndis, practical shooting is a broad term. "In the competitive context that I use it, practical shooting is a test of marksmanship skills under the pressure of time, through scenarios that challenge a shooter's ability to plan and execute their actions for maximum efficiency," he said. "Additionally, I believe that practical shooting should be done with equipment, gear and calibers that are commonly used by everyone whether civilian, military or other professionals that carry firearms for their line of work."
OPEN-SOURCE RULES
The PCSL rulebook can be used by anyone to run matches with no cost or affiliation requirement. Leograndis promises PCSL will always be open-source and free for any club to use and adapt to their own match style and customer base. "I believe clubs should have freedom to run the style of match they know works for their shooters, and it also removes a point of friction for clubs to try the format out."
Several major changes from other PCC matches define PCSL, particularly the target and scoring. PCSL uses hit factor scoring and permits rifle calibers for 2-Gun. This is a change from the time-plus points, PCC-only model that has been the norm for years.
"Points-per-second scoring is extremely important for practical shooting because it demands a high standard of accuracy, while simultaneously requiring shooters to adjust their pace, risk and accuracy standard of shooting, depending on how the course of fire is laid out to optimize their score," Leograndis explained. "At the highest level, optimizing your points per second score is very nuanced and demands a far higher level of marksmanship and adaptability than any other scoring system."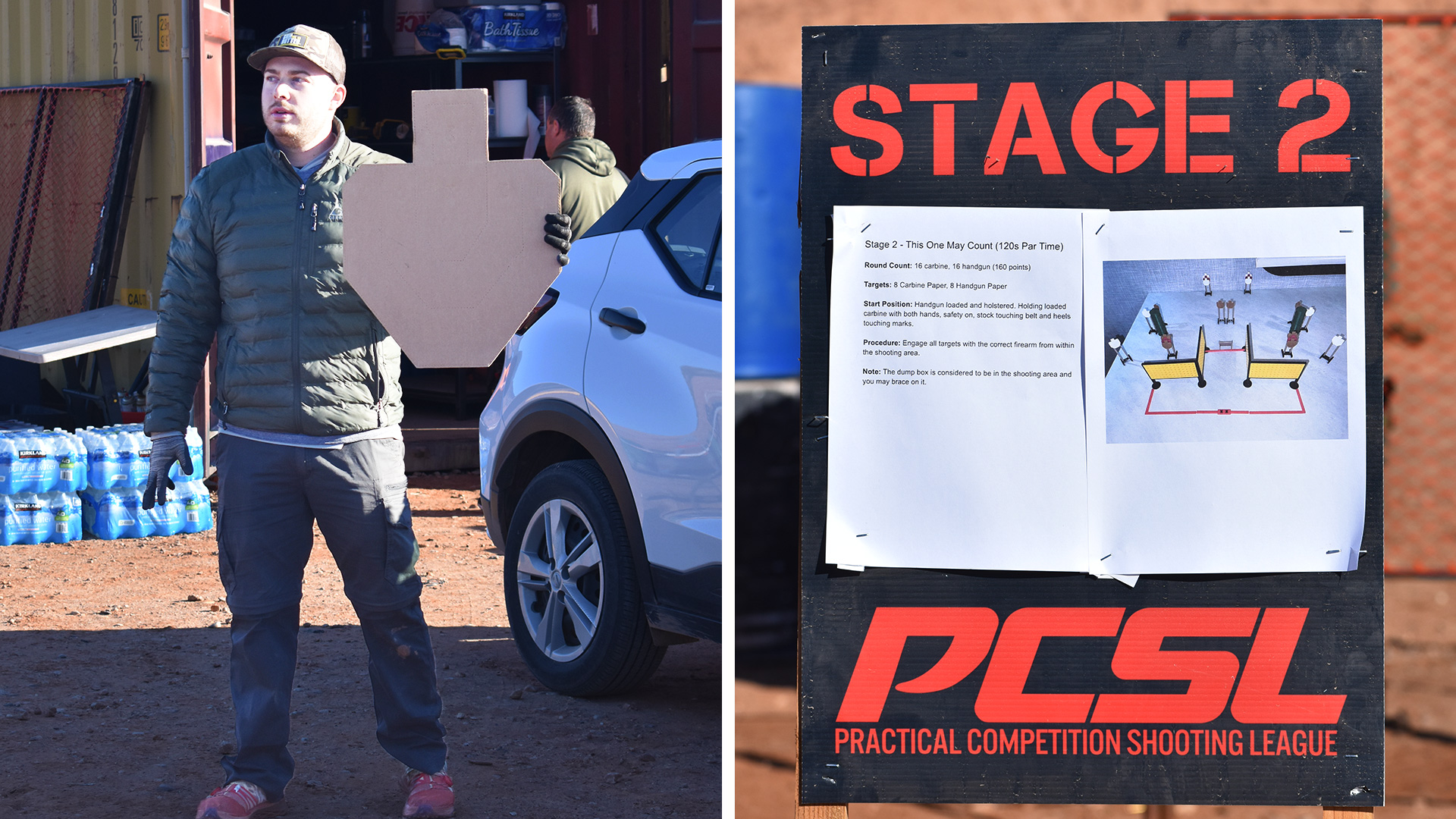 Also unique to PCSL is the K-zone target, a modernized target designed for points-per-second scoring. This compact target better represents acceptable hits in a practical setting than IDPA or USPSA torso targets, forcing competitors to make extra shots. "The addition of the high-risk, high-reward K-zone is also vastly more interesting than an 'upper A' or 'upper -0' zone in the head box," Leograndis asserted. "In addition to allowing shooters to score the full 10 points available with one well-placed shot, it also opens up a totally new world of ammo management."
Simplification is at the heart of PCSL. Leograndis set out to make rules "common sense" and easy to understand and follow. Towards this end, the league's two main divisions, Competition and Practical, are self-explanatory. "Competition division is for optimized race-focused equipment, and Practical division is for real-world optimized equipment. But we don't have any unnecessary restrictions on optics or artificially low round counts, or [force] people to use impractical calibers in order to achieve their best scores."
I competed at the SHOT Show 2023 Aftermath PCSL match in St. George, Utah, with zero prior practical shooting experience, and I had a wonderful time. PCSL has a coachable shooter division, allowing new competitors an opportunity to shoot and learn without being overwhelmed. Unlike some of my initial experiences in other sports, I emerged from the PCSL match wanting more, with a sense of accomplishment derived from the targets I was able to hit and a clear idea of where I needed to improve (speed, reloads, etc.). I particularly appreciated the K-zone target, as it provided multiple ways to think about shooting. As a service rifle shooter used to remaining still, I opted for as many K-zone hits as possible in an attempt to make up for being slow.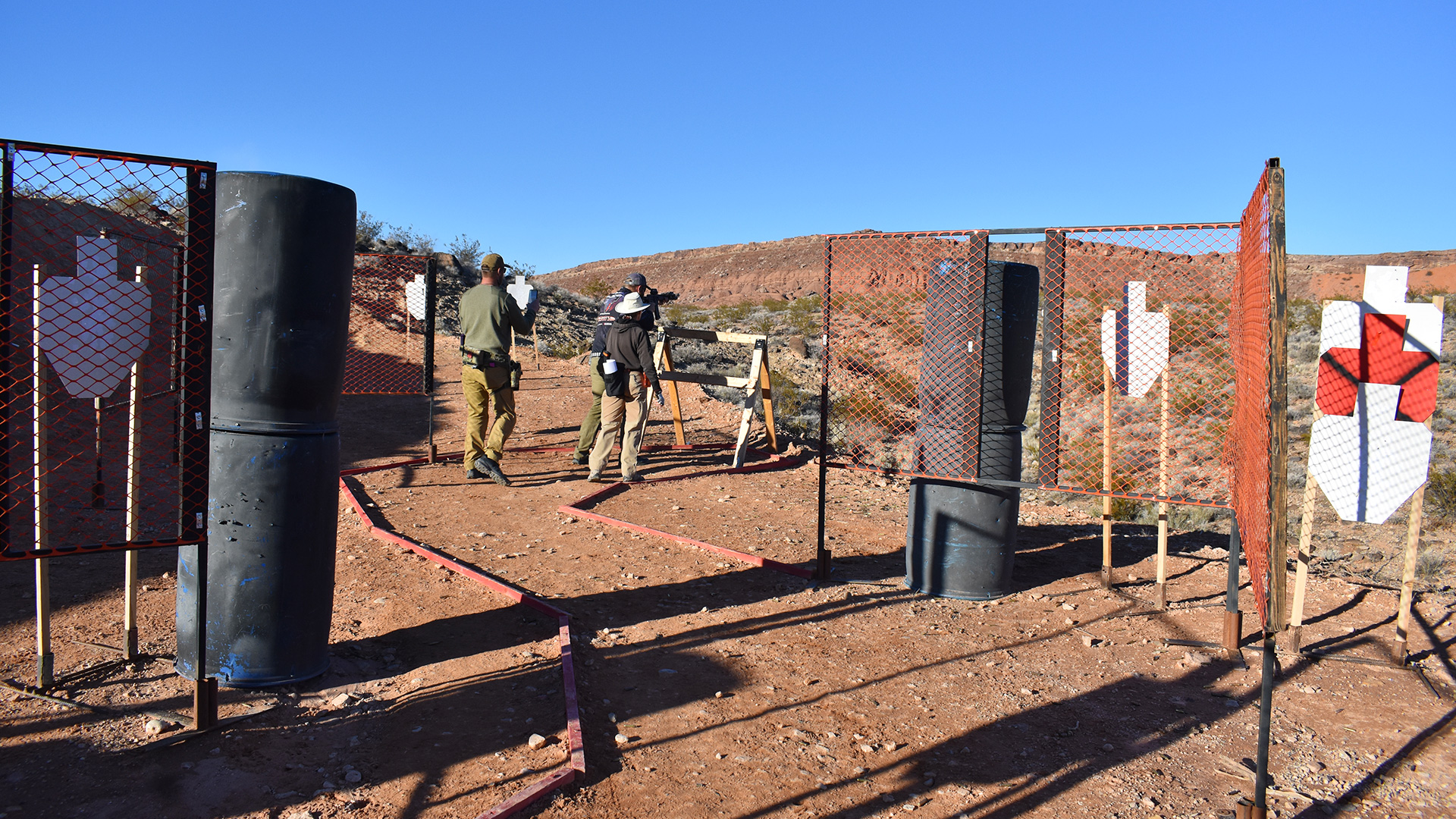 COMPETITION, NOT POLITICS
PCSL matches are not just for newbies, but offer great challenges to experienced competitors as well. There is always pressure to be faster and more accurate. In creating an accessible shooting sport, Leograndis has another goal, "to create a new culture in the shooting community that is based around respect, safety, honesty, healthy competition and inclusivity toward shooters of all backgrounds."
Leograndis is implementing this goal through his open-source and no-affiliation-requirement policy, as well as through the PCSL rules. He elaborated on the topic. "It's important to us to have a ruleset that is strict about real safety and competitive equity but without being unnecessarily punishing toward shooters for silly procedural mistakes and 'safety violations' that land shooters a disqualification and a trip home where nobody with an ounce of common sense would ever feel that any unsafe action was taken." In other words, PCSL matches are about safe shooting, marksmanship, efficiency and camaraderie—not politics.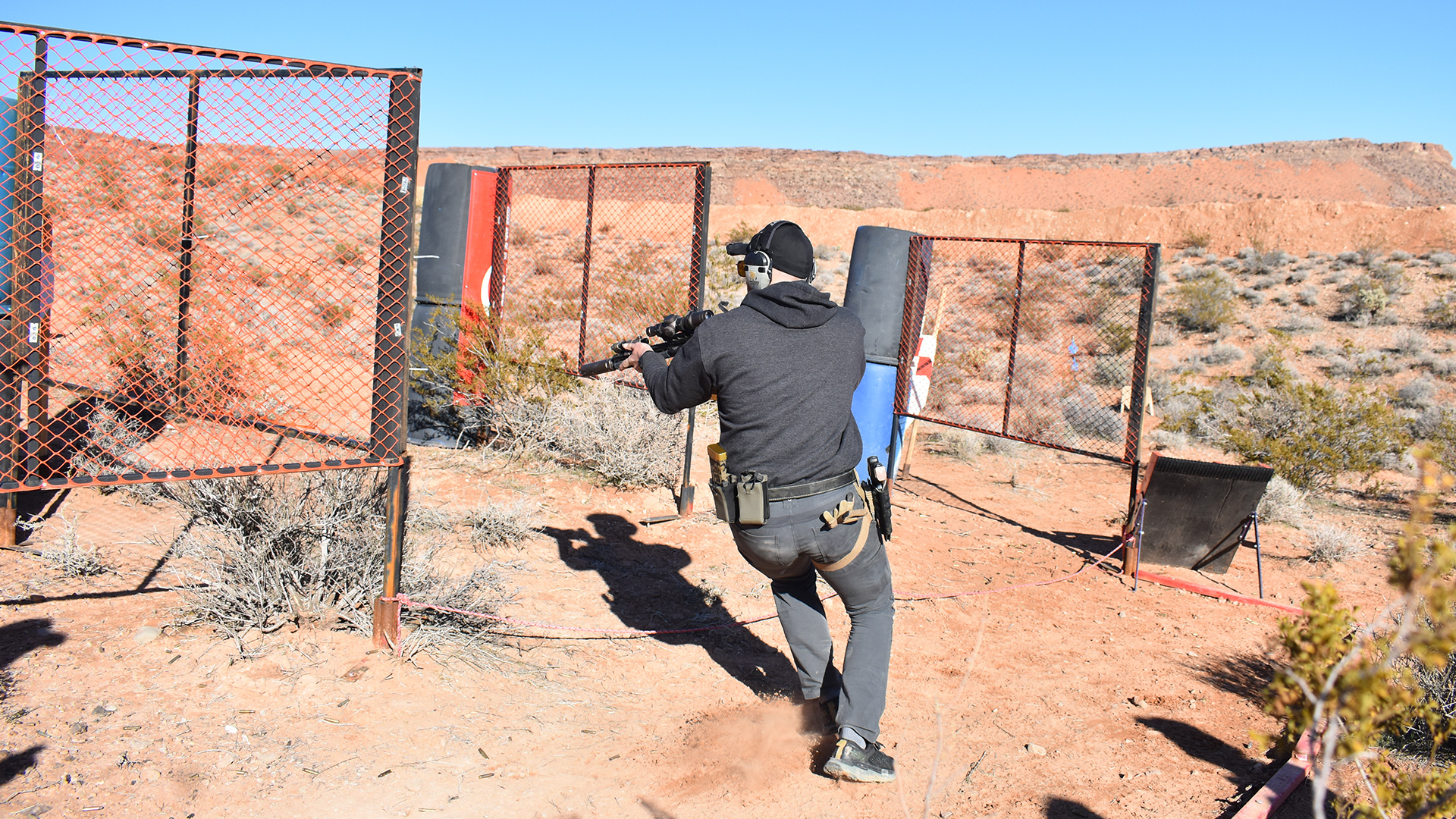 Currently, PCSL has an emphasis on 2-gun, but have rulesets adapted for 3-gun, multi-gun and single-gun matches as well. Targets include the K-zone target, steel targets (static and moving), and anything else a match director may imagine. While target types are largely unrestricted, there is a cap on carbine target difficulty. The maximum target distance is 200 yards with an eight-MOA minimum target size. "With the restrictions as they are now," Leograndis said, "it allows shooters to compete with a value-focused AR-15 and off-the-shelf bulk 55-grain ammo (or similar for any other carbine platform), essentially at no accuracy disadvantage compared to the highly accurized 3-gun rifle with heavy long-range ammunition." This format also provides for an unlimited equipment change rule, as there is no advantage to switching calibers within the match. This encourages experimentation and equipment sharing.
Looking for a fun sport with easy-to-understand rules and a low barrier for entry? Go to pcsleague.com and search for Practical Competition Shooting League matches near you.