It's the end of August, and now is the time to stock up on targets before the seasonal rush, where throngs of people are venturing out to purchase them. Luckily, our friends at Birchwood-Casey are here to help you to get exactly what you need for zeroing, practice, hunting and more. Here are a few offerings from the company to consider. 
The popular Shoot•N•C line of splatter targets are designed for high impact visibility that makes POI identification easier. Available in different target faces to for both short- and long-range shooting, there's multiple sizes, configurations and package quantities to choose from.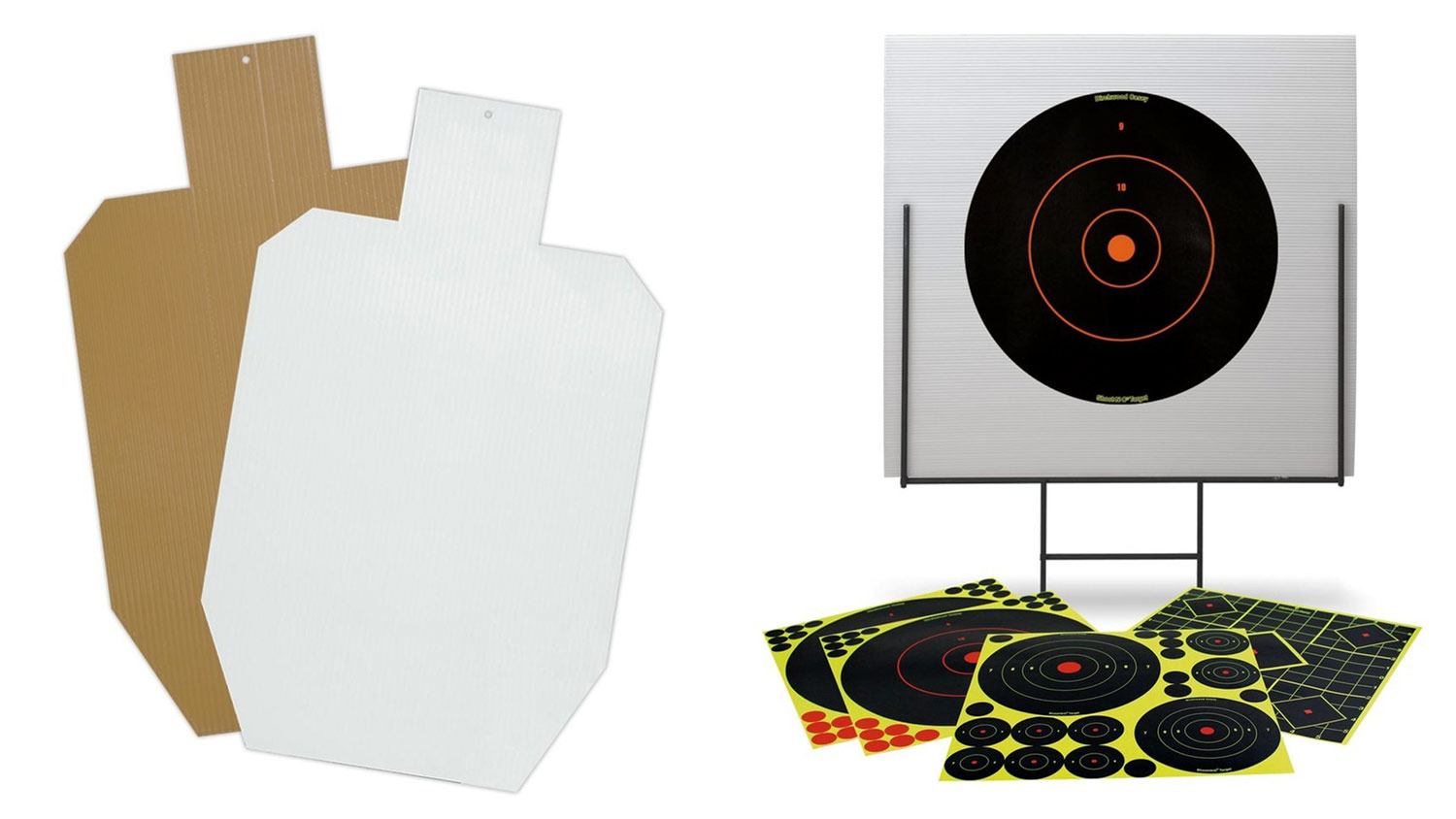 Additionally, consider the many types of Birchwood-Casey steel targets. They are built to withstand thousands of shots, and there are gongs, silhouettes, spinners, dueling trees and even automatic reset models available. 
There's a wide range of Birchwood-Casey animal targets that hunters can benefit from. These targets feature actual photos of game animals with overlaid vital zones. Not only does this make then ideal for training new hunters, but also for anyone looking to brush up on technique.
And for the DIY crowd, Birchwood-Casey makes several target stand kits. These allow you to build target platforms that are suitable for different range conditions or target heights, such as silhouette heights for close-quarter tactical training.
To see all the steel, paper, self-healing, reactionary, and wild game targets offered by Birchwood-Casey, visit their website.
---
See more:
A Short History of American Target Development and Evolution