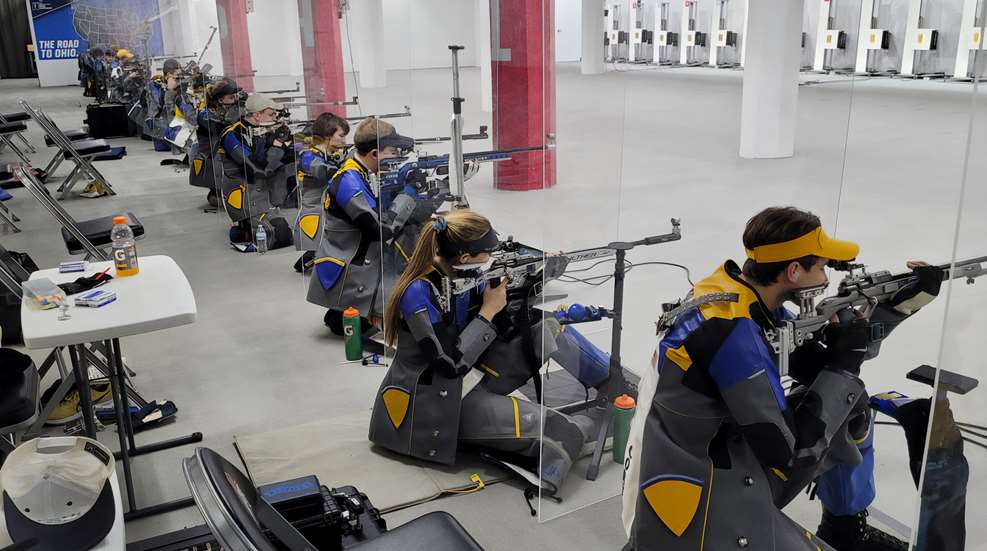 While in Columbus, Ohio, to compete with the No. 7-ranked Ohio State rifle team on Saturday, November 5, the No. 5-ranked Murray State Racers remained in Ohio on Sunday for a chance to face the No. 10-ranked Akron Zips for the second time this season. Our sincere thanks to Ohio State rifle team head coach Ran Tanoue for offering to host this match.
For the second week in a row, Akron sophomore Lex Kirk showed that she has what it takes to be a champion. This week, she shattered her personal-best score by a full six points—establishing a new mark of 588 out of the possible 600. Kirk's performance earned her the top-gun honors for the match in smallbore. Along with her Akron teammates—redshirt senior Andre Gross (583), junior Gavin Perkowski (581) and freshman Andrew Duross (580)—Kirk helped the team garner a smallbore total of 2332, nine points ahead of Murray State.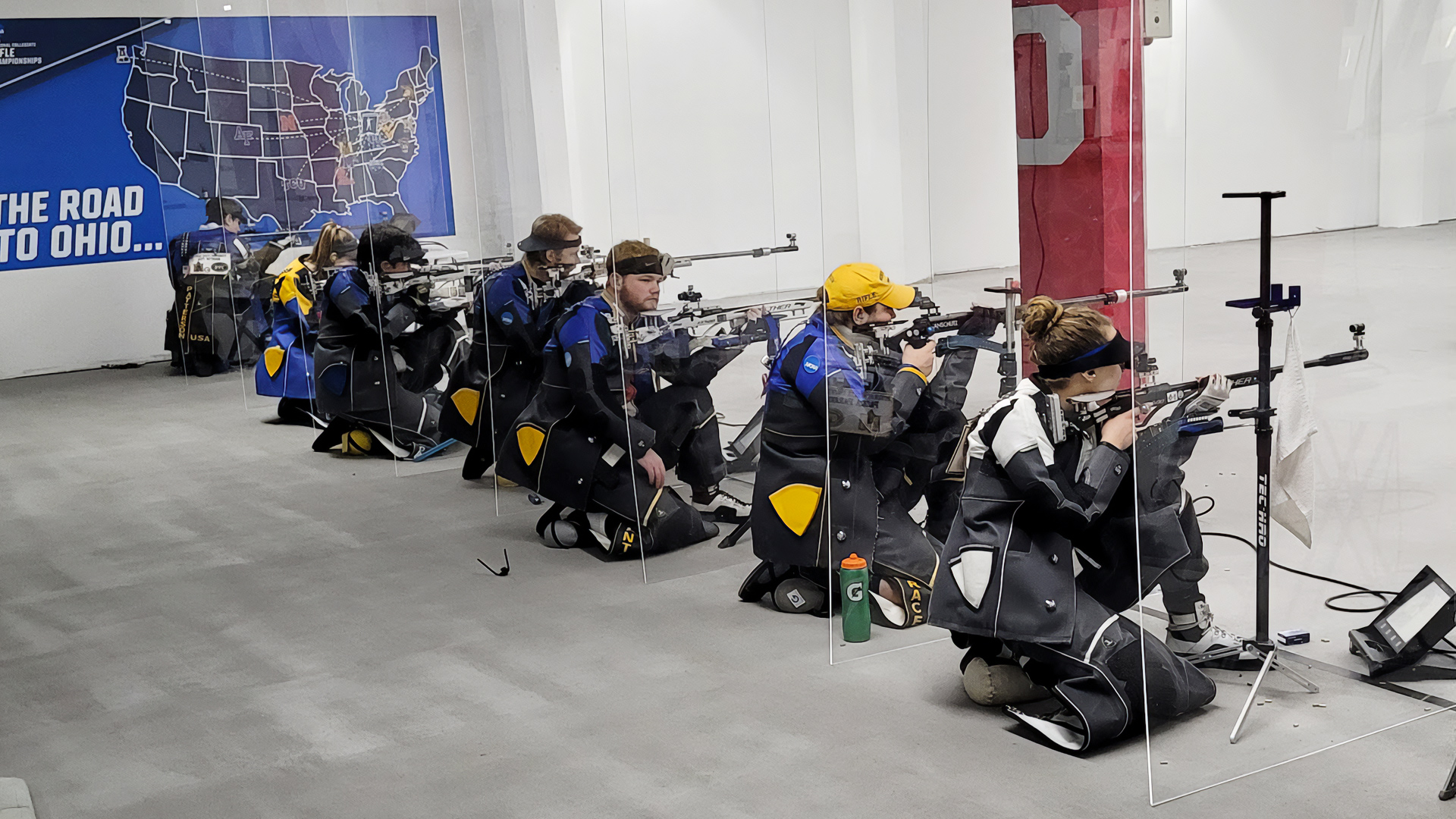 However, as you know, collegiate rifle is a two-gun sport. Stepping up to the line with the air rifles, Akron did well, but Murray State was red hot, quickly grabbing the lead, also capturing the first three individual slots on the air rifle leaderboard. Perkowski finished fourth, leading Akron with a score of 593. Five other Akron shooters fired in the 590s, but this was not enough to corral the Racers, who ended up pulling ahead of Akron by a slim margin of six points, 4691 to 4697.
The top two shooters for Murray State were Matias Kiuru and John Blanton, with 1177 and 1175 individual aggregate scores, respectively. In addition, Murray State's Allison Henry was the top air rifle shooter at the match with a score of 597.
Akron vs. Murray State Team Aggregate Scores
Murray State, 4697 (air rifle 2374, smallbore 2323)
Akron, 4691 (air rifle 2359, smallbore 2332)
View the full scorecard for the November 6 Akron vs. Murray State match at the NCAA rifle website.
Collegiate Rifle Coaches Association Top 20 Rankings
1. Kentucky
2. University of Alaska-Fairbanks
3. Texas Christian University
4. Ole Miss
5. Murray State
6. West Virginia University
7. Ohio State
8. Air Force, Nebraska (tie)
10. Akron
11. Navy
12. Memphis
13. North Carolina State
14. Jacksonville State
15. Morehead State
16. Army
17. Georgia Southern
18. University of Tennessee-Martin
19. The Citadel
20. University of Alabama-Birmingham
Above rankings are current as of Sunday, November 6.
No. 10 Akron next heads to Tennessee to face No. 12 Memphis on Sunday, November 13. As for No. 5 Murray State, the rifle team will take on No. 15 Morehead State and No. 1 Kentucky in Lexington, Ky., on Saturday, November 12.
Learn more the Akron rifle team and the Murray State rifle team.