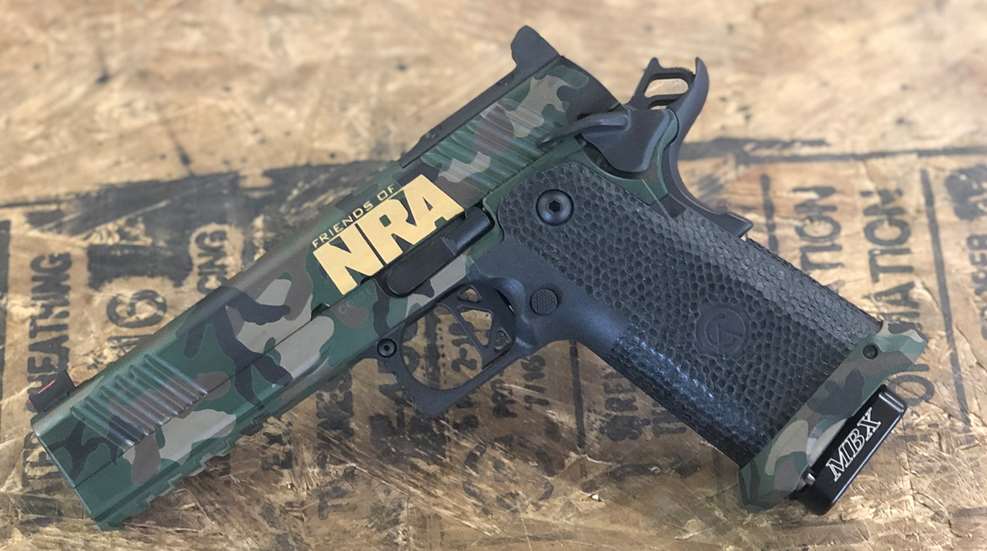 Cosaint Arms has donated a custom NRA Double Stack 1911 pistol to the Tennessee Friends of NRA.
The Cosaint Arms COS21 Double Stack is a government-sized 1911 pistol chambered in .45 ACP, along with a frame and slide made of steel. Sporting an ambidextrous safety and a flat trigger, the pistol also comes equipped with a fiber-optic front sight and an optic-ready slide prep for a C&H mounting plate with fixed sight cover plate. Additionally, the pistol includes a pair of 14+1 MBX magazines and is backed by a lifetime warranty.
"We are proud to donate this custom NRA Double Stack 1911 pistol to the Tennessee Friends of NRA," Greg Mooney, the president of Cosaint Arms said. "Our production custom process ensures that every gun is developed with the customer to ensure they get the gun they want, not a production gun they have to change once they get it. We're honored to support the Friends of NRA in their mission to protect and preserve our Second Amendment rights."
Some background about Cosaint Arms: The company started in July of 2018 with the development of a single-stack 1911 platform gun similar to 2011 double-stack models. As for the name "Cosaint," it originates from the Gaelic word for defend and protect. After a year-and-a-half of research and development for the gun, they began production. A year later, Cosaint Arms was asked to make its own double-stack 1911. Today, 30 percent of the company's production remains single-stack guns.
Learn more about Friends of NRA and Cosaint Arms.