In 1993, the San Francisco 49ers shocked the world when they traded future NFL Hall of Fame quarterback Joe Montana to the Kansas City Chiefs. Earlier this year, a similar situation occurred when Ruger announced that 18-time NRA Bianchi Cup National Action Pistol Champion Doug Koenig was joining them to become their new shooting team's captain—it stunned the competitive shooting world.

So how did it happen? Earlier this year we talked to Koenig about his big move to Team Ruger, his passion for accuracy, and the future home of the Sportsman's Team Challenge National Championship.

Evolving roles
A pro shooter's goals may change over the course of a career. Sometimes a change of scenery is necessary and proper. Occasionally, the stars align and opportunities arise.

"When Paul Pluff went to Ruger, we stayed in touch," said Koenig (Pluff is Ruger's public relations manager). "He shared his thoughts with me about getting a shooting team together, and I looked at the move as a great opportunity to get in on the ground floor with a great company."

The combination of Koenig maturing as a professional shooter, whose still-fresh career has reached lofty heights, and Smith & Wesson's evolving needs as a company, brought on the split. Additionally, the wide range of Ruger's firearms lineup matches his desire to branch out into other disciplines.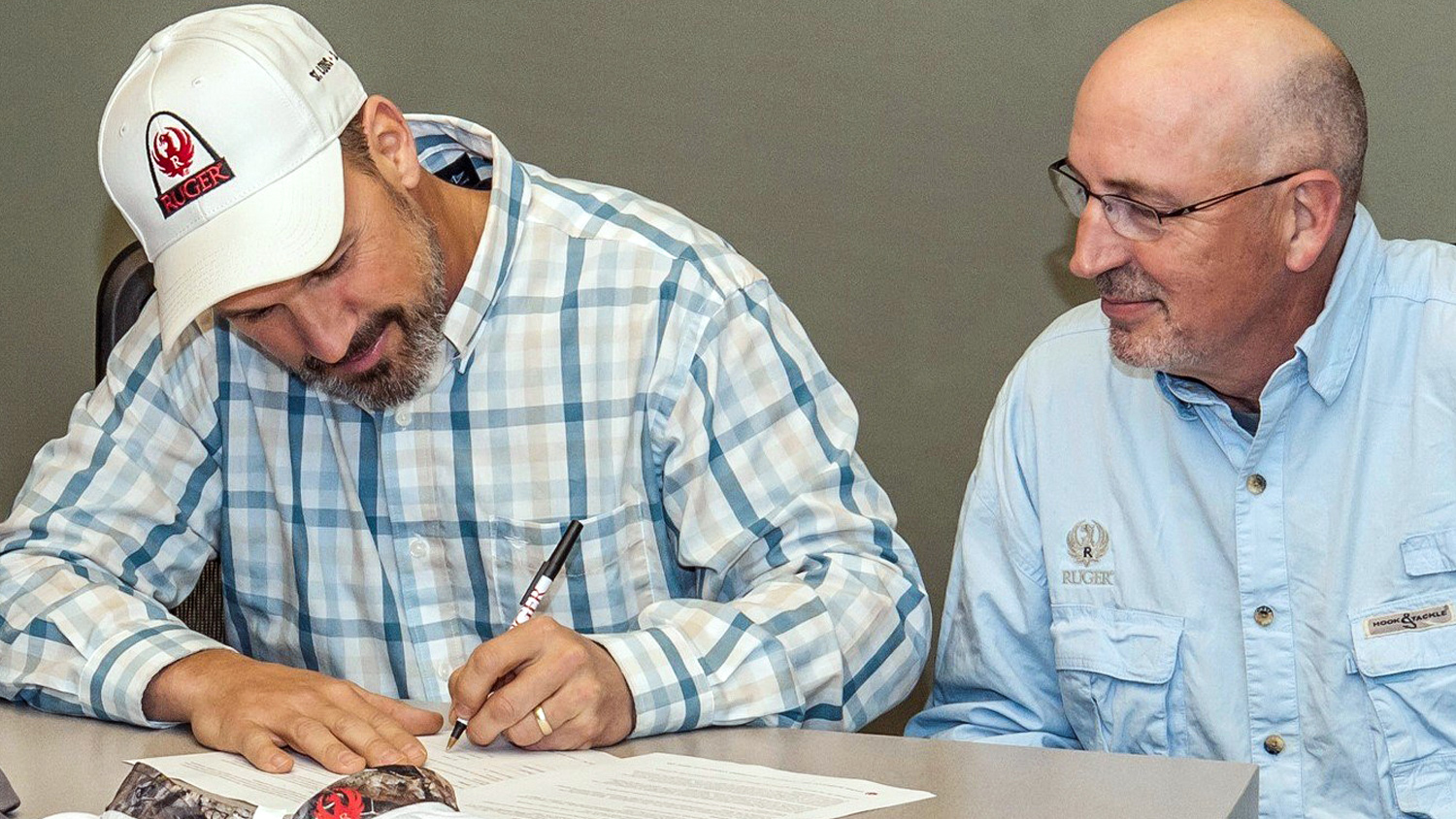 "Ruger has some fantastic products I can compete with, but there are also opportunities to be involved with new products," said Koenig. "When I started out with Smith & Wesson 14 years ago, I was heavily involved with product design, working with their engineers and product managers. They have their own thoughts and they do it a different way now, which is okay, but they haven't utilized the team under those parameters in the last several years."

Koenig emphasized his passion for helping to create the firearms that he will be shooting.

"As I'm going through the latter part of my career—I'm not in my 20s anymore, I've been shooting for 31 years now—being involved with product development is something I find myself wanting to do more of, and I've been able to start doing that with Ruger."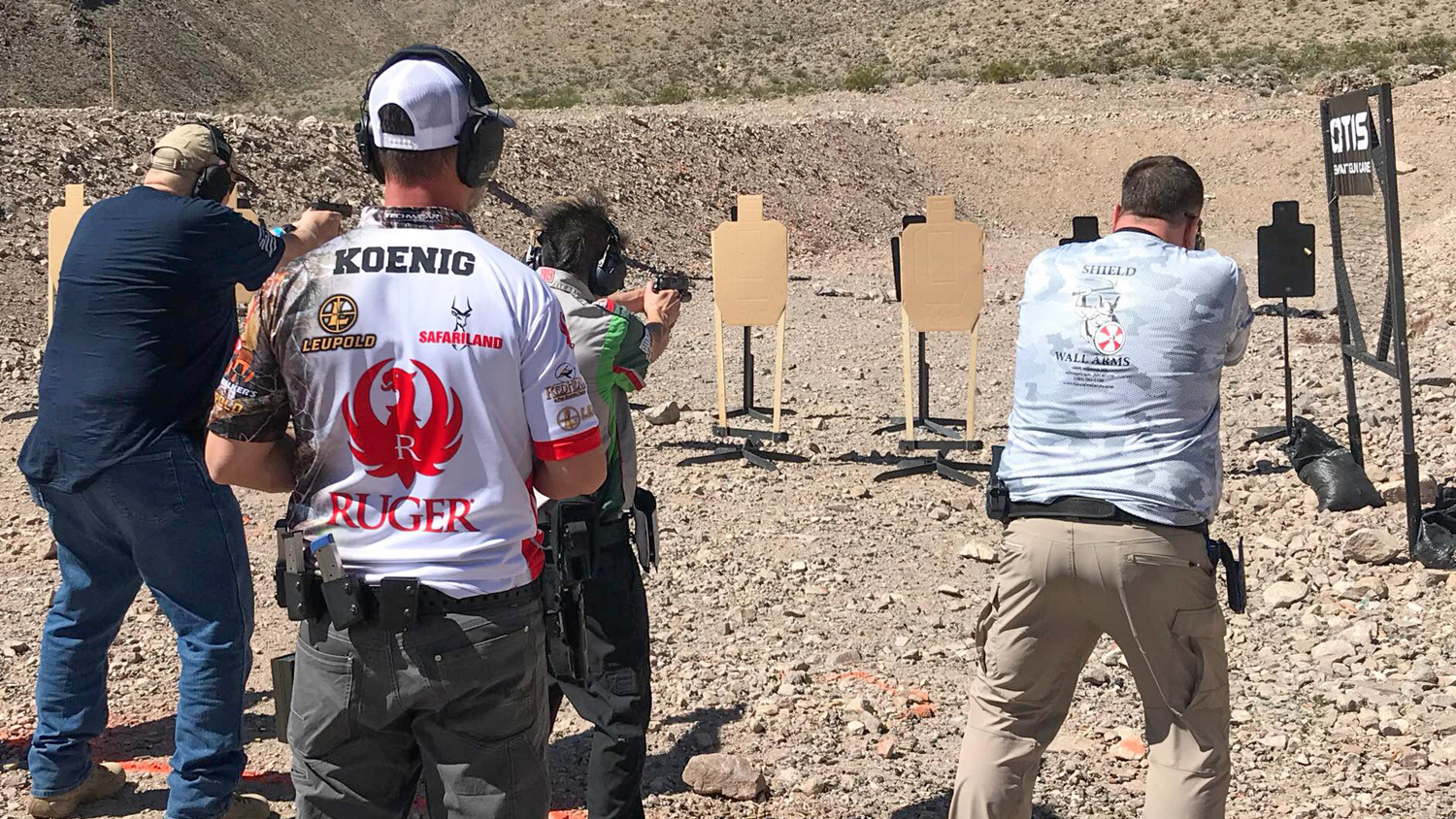 Providing input to Ruger from a professional standpoint is something that excites Koenig. Expect the fruits of this collaboration to be coming soon.

"For me, the excitement is still about competition; it's a big part of who I am and who I will be. That being said, being involved with new products and ideas is really what stimulates me now." According to Koenig, "This opportunity—with Ruger wanting me involved—was a huge personal incentive for my joining them. They are already capitalizing on what they said they were going to do; as a result, we have some exciting things in the pipeline, some guns, and some things that Ruger hasn't traditionally done."

Precision shooter
Another factor for Koenig's move is the fact that Ruger's range of products cover any type of competition. He plans to shoot their 1911, their polymer pistols and the Ruger Precision Rifle. 

"Everybody knows me as a precision handgun shooter from Bianchi," said Koenig. "That's really who I am; I love accurate, precise shooting."


Koenig's love of accuracy should suit him well in precision long range rifle shooting, a new horizon he plans to explore.

"The precision long range format really suits me—I love the equipment and the shooting positions, and just how perfect you have to be to succeed," said Koenig. "It's who I am and how my mind works. I plan to shoot eight to 10 precision rifle matches this year. Ruger has a platform for everything I want to do, so I'm not pigeonholed—I can go shoot any discipline out there."

Guiding the future
In addition to serving as team captain for Ruger's team, Koenig will also be nurturing young shooters as the next generation of brand ambassadors. There are few who are more perfect for this role. Even better, he is teaching them his business acumen.

"With starting the shooting team and being the team captain, my focus, along with Ruger's, will be to mentor young shooters." Koenig related that this will be, "Not only shooting-wise, but aimed at creating great brand ambassadors for the company and the industry at large. New shooters need guidelines about the business end of things, I wish I had something like that when I started out."

2018 Sportsman's Team Challenge National Championship
This is the third year Koenig has been at the helm of the Sportsman's Team Challenge National Championship (STC) as match director. This year, the event will be moving from Nebraska to Branson, MO. The match will now be held at Bass Pro Shops Shooting Academy "Big Cedar" facility this July 19-21.

"The opportunity to move STC to Branson in conjunction with Bass Pro and their new museum and aquarium will make this match better than ever," said Koenig. "I'm really excited for competitors to come check it out."