Shooters and handloaders often adopt and adapt useful tools originally intended for other purposes. The Endosnake micro-miniature camera is an example; while not entirely satisfactory as a borescope, it does have some application to our interests, and its amazingly low price ($50) and ready portability earns it a place in our toolkit.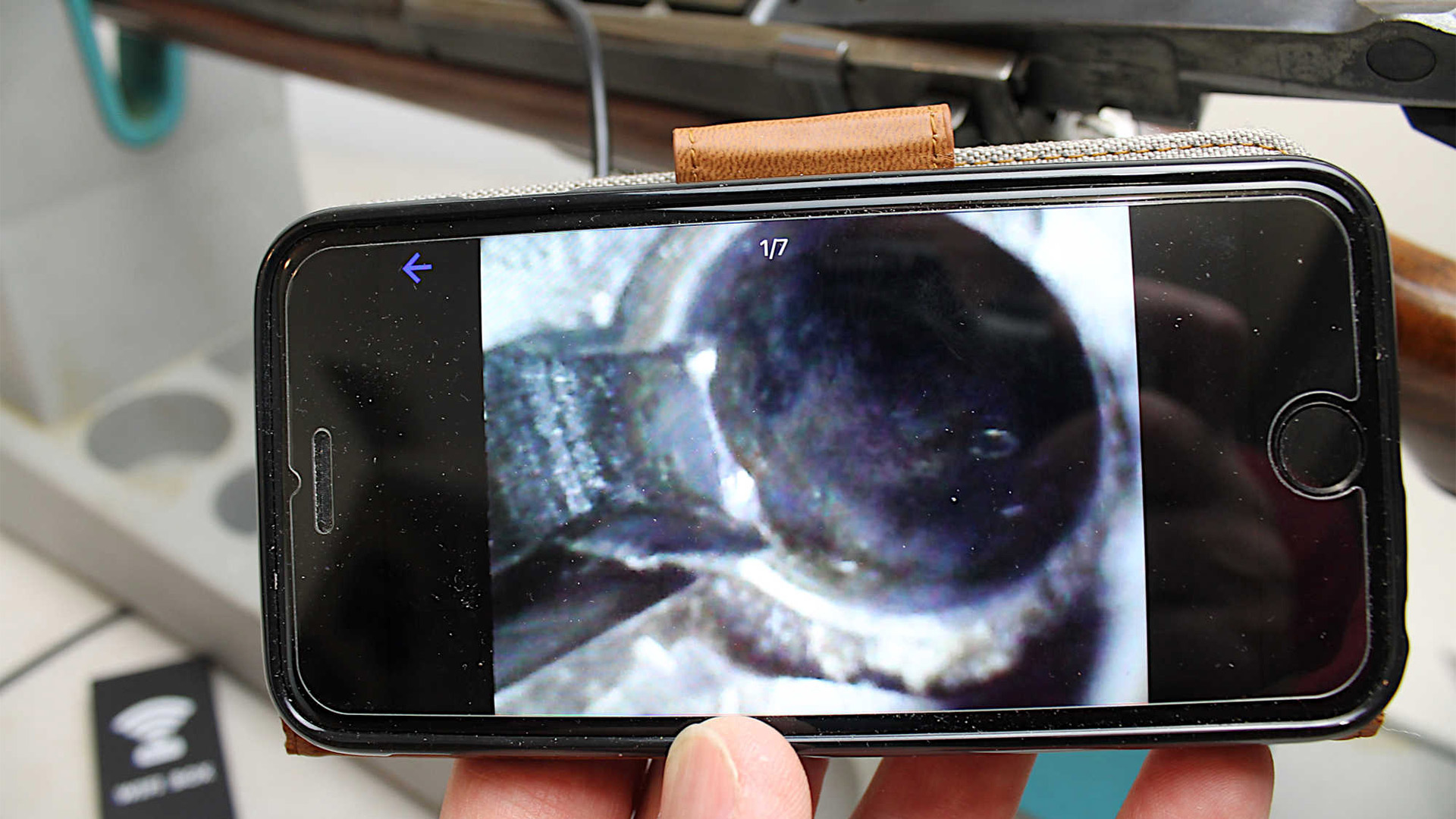 Camera-on-a-cable
Until recently, borescopes have been far too expensive for the average shooter to justify purchasing one. We reported on Lyman's affordable Borecam when that company introduced it back in 2016, and this year Lyman upgraded its Borecam with a higher resolution image that is much more useful, especially for sharing bore photos with others online.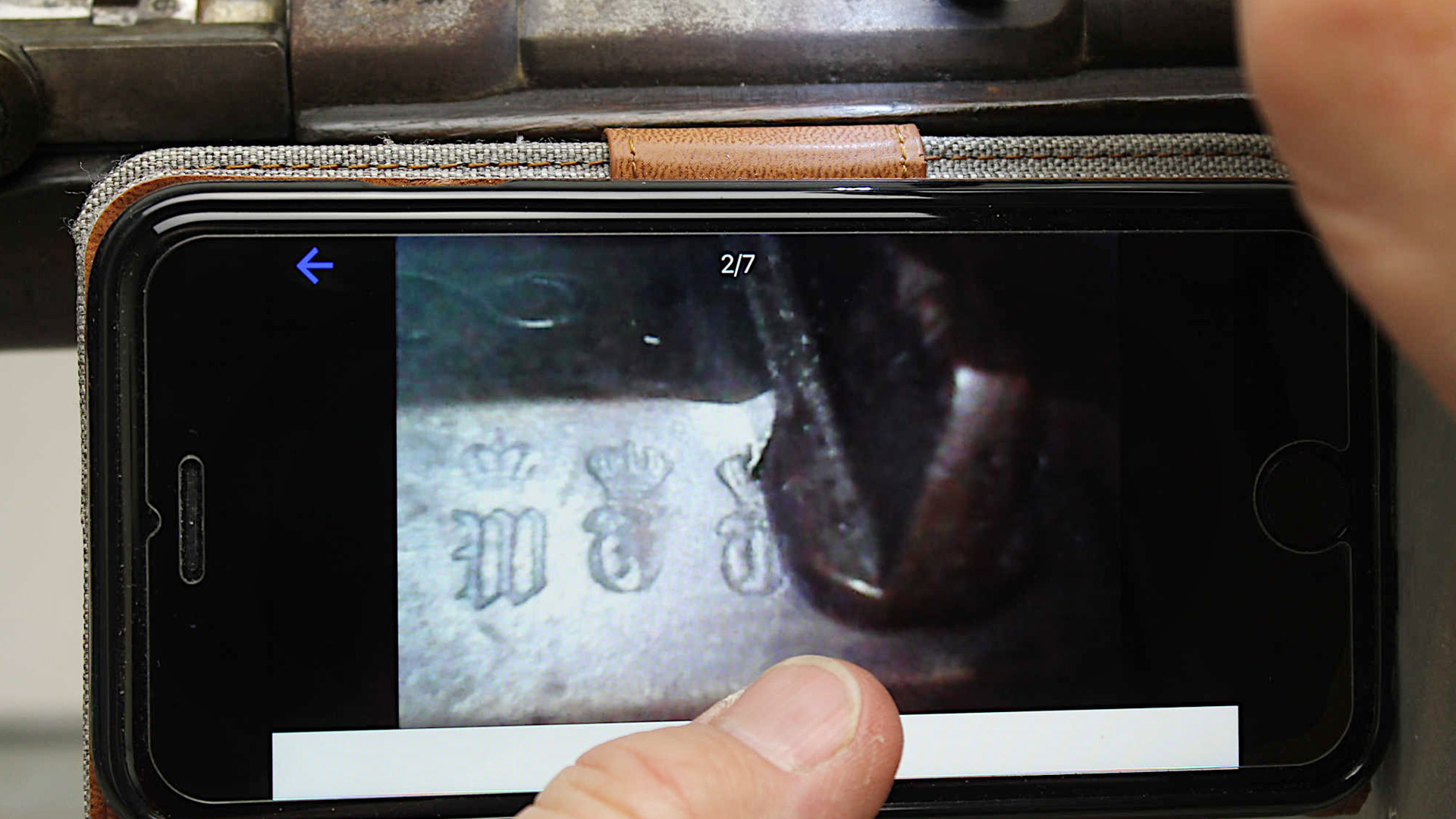 Endosnake entered the affordable borescope arena this year at SHOT Show. Endosnake's micro-camera-on-a-flexible-cable device is clearly not designed specifically as a borescope, but the company promotes it as such in offering it to shooters, and it would seem a natural application. Employing the Endosnake at the handloading and gun workbenches demonstrated that, though of some usefulness and possessed of considerable "gee whiz" fun factor, it needs some improvement to be valuable as a full-on borescope.
Needs a 90
You can purchase an Endosnake with cables of 3.9mm, 5.5mm or 8mm diameter, and in one-meter length (the two- and five-meter lengths have no obvious application for us) to accommodate a variety of rifle and handgun calibers. A small, separate WiFi transmitter (required for Apple devices) sends the camera's 720p resolution image to your iPhone via the downloadable, third-party Mo-View app. Users may also connect the camera via USB cable to an Android, computer or laptop. Cabling is provided, including to charge the WiFi transmitter via a USB connection.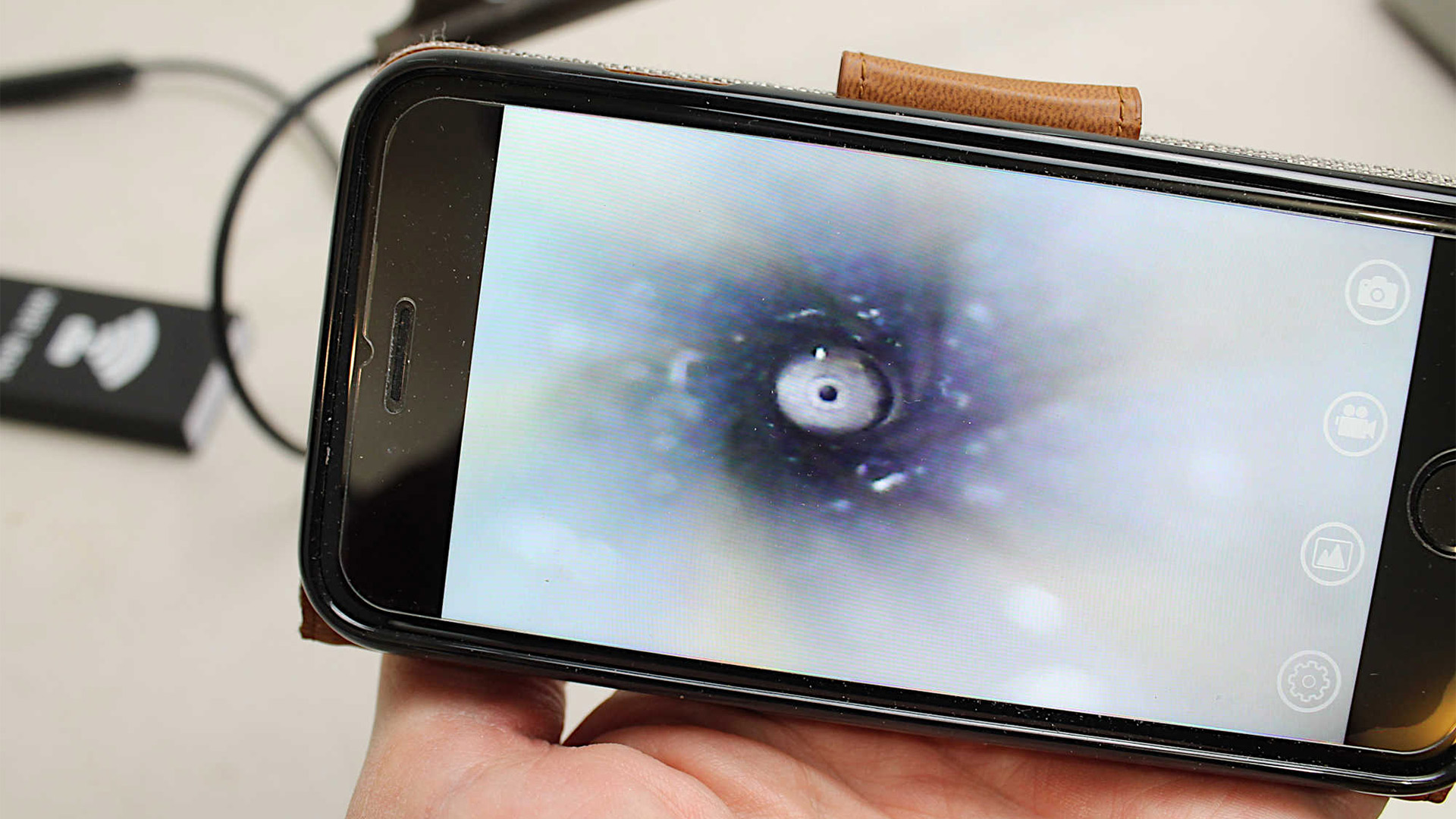 Endosnake's camera points straight ahead from the end of the cable. Tiny LEDs surrounding the lens provide excellent, adjustable illumination. For diagnostic work, a straight-ahead image down a bore is only partially useful; what we need most often is to look directly at the rifling to check for machining marks, gouges, erosion, deposits and other problems. Endosnake included mirror attachments that slide over the lens to provide a 90-degree view, but they don't work for bore examination. Though essentially possessed of infinite focus—meaning the entire image remains in-focus regardless of how far away an object is—the Endosnake's focus begins at about an inch from the tiny lens, so that anything physically closer than an inch is out of focus. With the mirror attachments in place and inserted in the bore, all that is visible is a featureless blur.
Adapted to guns and cartridges
While the Endosnake is a bit disappointing as a bore and rifling diagnostic tool, it nonetheless has a place on the workbenches of handloaders and DIY shooters. Pointed down a case mouth, for example, it instantly identifies whether the case is Boxer or Berdan primed, the latter of which can break decapping pins and bend rods. It also offers a look inside reloading dies. The Endosnake excels as a magnification tool to closely examine a suspected problem with a gun part, or proof marks or headstamps. Doubtless, the DIY nature of most shooters and handloaders will prompt them to find more uses for the Endosnake.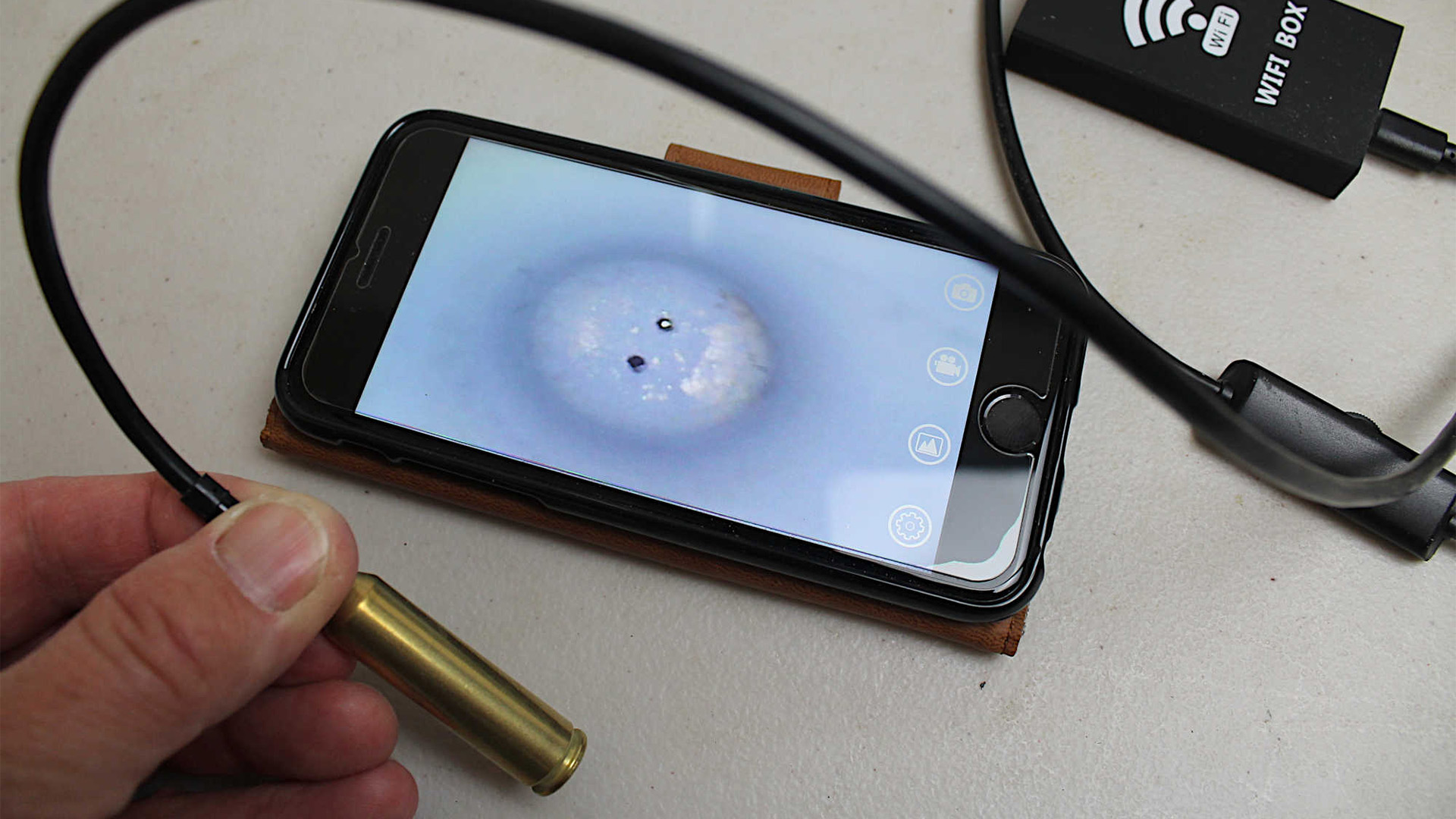 Mo-View's photo and video capture feature is another great asset, permitting the user to share images with others via text or internet. However, the third-party app lacks a comprehensive menu or even instructions on how to enable image sharing; it was necessary to contact the Endosnake company through their website to get that information, and the company advises other buyers to do the same, if necessary.
The basic Endosnake with a 3.9mm diameter, one-meter cable is $50, with the WiFi transmitter available separately for $25. A few tiny grasping tools that attach to the end of the camera cable are included, and the company also offers other kit options and upgrades. More information is available at the Endosnake website.
Despite its shortcomings and considering that the Endosnake is not originally designed specifically to perform as a firearms borescope, the tool does have some useful applications for shooters and handloaders, and its remarkably low price justifies purchase even if only for occasional use. The capability to send photos to others—say, to an expert to identify markings on an antique firearm—greatly enhances its usefulness, and resolving the focusing issue with the 90-degree mirrors would make it a viable borescope.
---
See more:
Astra Cadix: Not Quite A Smith & Wesson