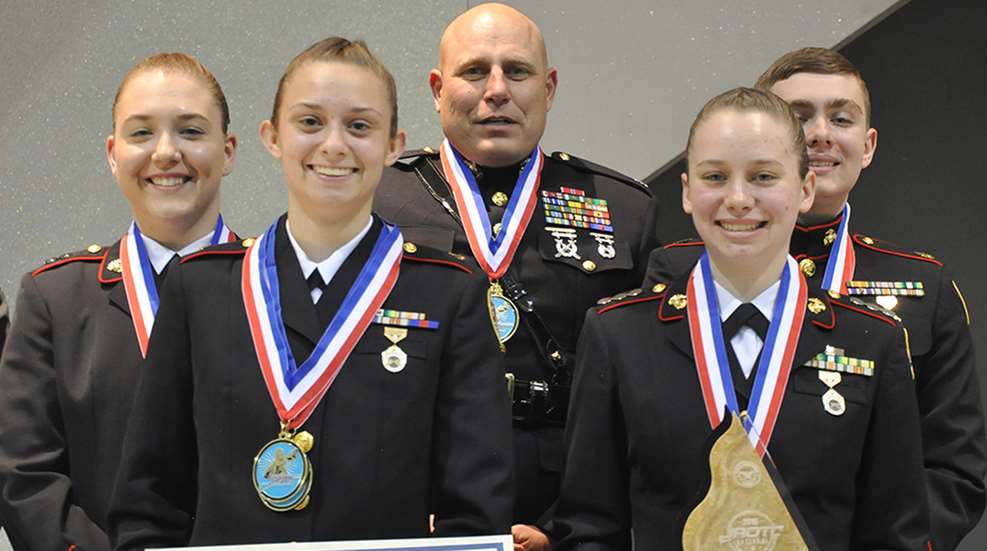 Defending champion Granbury High School Marine Corps JROTC program student-athletes arrived at the 2019 JROTC National 3-Position Championship in March prepared to return to the top of the podium. That's exactly what they did, bringing home not only the top team awards―but also individual precision class honors.

The two-day scholastic competition was conducted at the CMP South Competition Center in Alabama. Each day consists of a qualifying match followed by a finals event for the top eight highest scoring athletes of the day. Overall winners are determined from scores collected from both days.

With half of its members earning podium spots and the other half landing in the top 15 overall, Granbury High School took home the overall team competition for the second consecutive year, with a score of 4704-324X.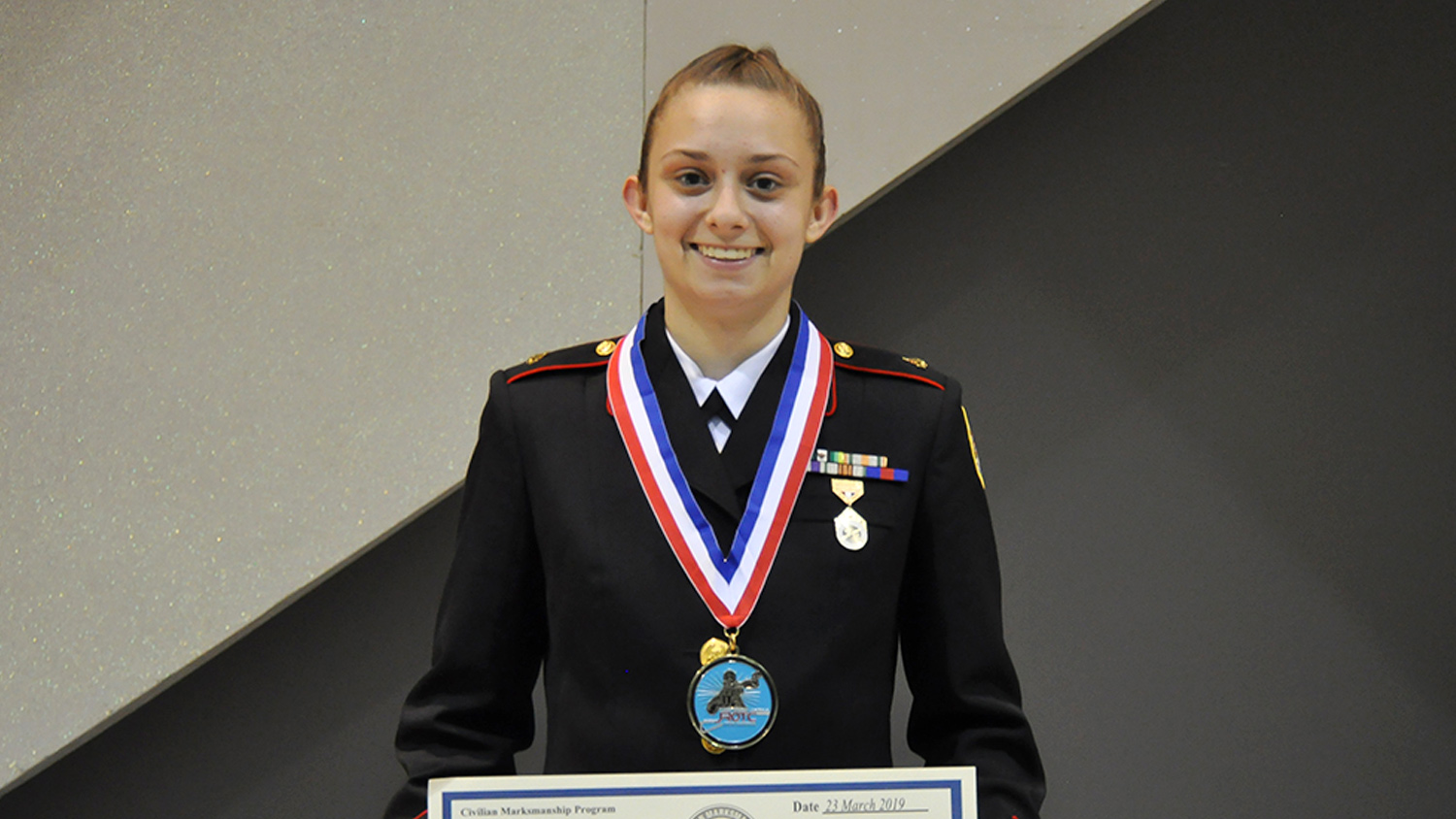 Eighteen-year-old team member Makenzie Sheffield helped lead the Granbury, TX, natives by earning first place in the overall precision individual competition scoring 1287.2. Sheffield led the precision class the entirety of the two-day competition after coming out on top of the 8-person final held at the conclusion of each day.

Only a single point shy of Sheffield's overall score was teammate Philip Becker, a 17-year–old who accumulated a score of 1286.4 over the duration of the match. Last year's individual champion, 18-year-old Taylor Gibson of North Salem High School's Army JROTC in Oregon, earned third place with a score of 1282.7 in the precision match.

The team runner-up was Joshua High School Navy JROTC, also of Texas, with a score of 4672-295X, followed by Granbury Team 2 finishing in third place with a score of 4635-276X.

Additionally, Joshua High School set a Navy JROTC National Team record, with their score of 2335-151X. Seventeen-year-old Grace Sharp finished fifth overall and set a new Navy JROTC national record for her performance in the finals on the first day of precision with a score of 104.8.