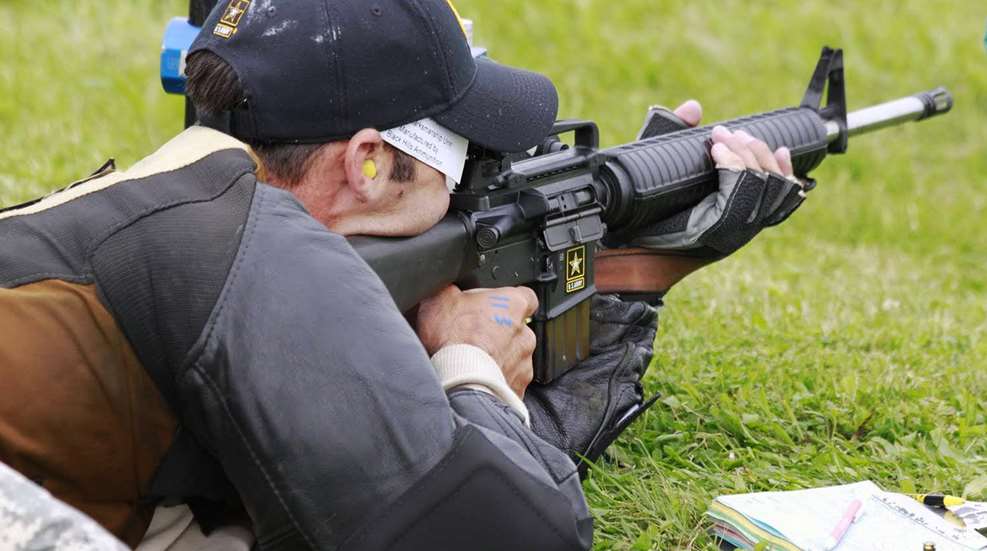 A reader submitted the below query via email. We asked David Sams of
Sams Custom Gunworks
to help us out with the answer.
Dear Shooting Sports USA:
I have heard people talk about having a trigger job done to their competitive service rifle including stoning the sear to make it smoother, shortening the pull length and reducing the re-set distance. What do you recommend for competition?
I don't know if we're talking about an M14, M1A, M16 or AR15 service rifle.
As for the fire control components of the M14 or M1A: Yes—stoning and polishing, both engagement surfaces and angles of the hammer, sear and trigger are what's done to accomplish an acceptable trigger job.
It's a different story on the M16 and AR15. The mechanics and design of these rifles do not allow a very successful trigger job for competitive use. Most attempts to get their triggers to a competitive level result in disaster. Light stoning on the hammer and trigger engagement surfaces will improve the feel but will not get it to the level it should be. The factory surface hardening on both components is thin and once you've stoned below this surface, the hammer hook starts digging a groove into the trigger surface.
My recommendation for the M16 and AR15 would be to purchase one of the many hammer and trigger kits designed for competitive use. Note, however, that none of them are a true drop-in installation that provide optimum results. For a match grade gun, I still recommend installation by a qualified gunsmith.
Submit your gunsmithing questions to

[email protected]

.