Delayed by the Covid-19 pandemic, the National Rifle Association has announced that Dr. Richard Hawkins, the U.S. Coast Guard Academy's collegiate competitive shooting sports coach, is the 2020 NRA Distinguished College Coach. Now in his eighth season, Hawkins coaches both disciplines—rifle and pistol—and oversees three other shooting programs. The award was presented to him on Wednesday, March 3 on the Quarterdeck of the U.S. Coast Guard Academy's Chase Hall Barracks with both rifle and pistol teams and coaches in attendance.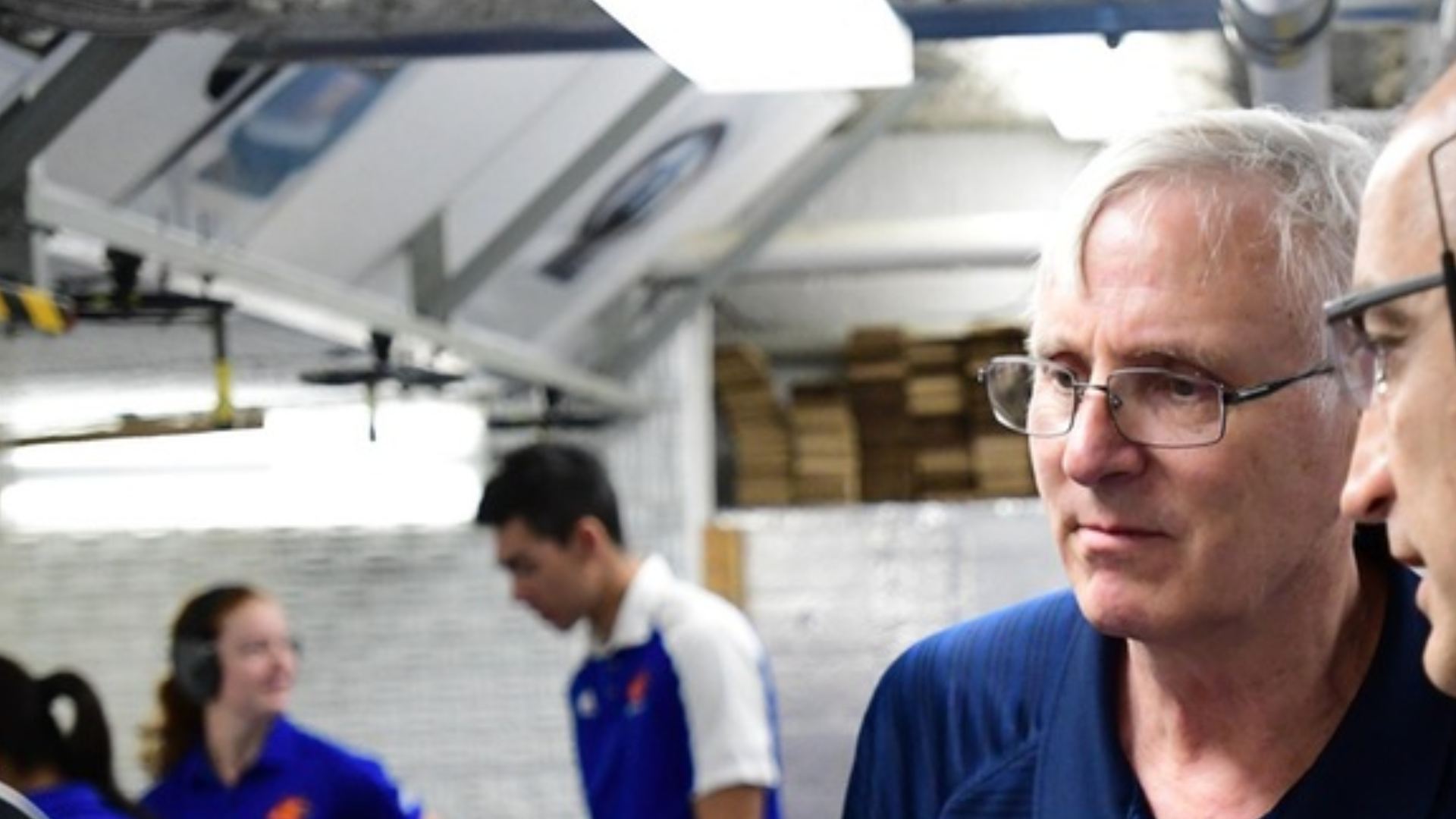 Coach Hawkins was selected from a national field that encompasses all collegiate rifle and pistol coaches in both National Collegiate Athletic Association (NCAA) rifle and NRA Collegiate rifle and pistol programs. His resume, as one member of the selection committee remarked, is "stellar." Since his arrival at the U.S. Coast Guard Academy, the Bear pistol and rifle teams have taken on a new life in their training and competition development. Of primary importance is the recruitment and development of leaders of character who can shoot competitively in both NCAA rifle and NRA pistol programs.
Under the leadership of Coach Hawkins, Coast Guard won the 2019 NRA National Collegiate Pistol Championship, boasted three Collegiate National Pistol Individual Champions and over three dozen All-Americans, and established several U.S. Coast Guard Academy team and individual records.
The U.S. Coast Guard Academy rifle team won the 2018, 2019 and 2020 Mid-Atlantic Rifle Conference (MAC) Team Championships, sweeping the top three places in both smallbore and air rifle individual competition over the past two years—as well as establishing multiple Academy records in every team event and five out of six individual events.  
While his win-loss record is impressive, Coach Hawkins' most important impact is his holistic view of coaching. While providing the technical skill and environment for an student-athlete to reach maximum potential is important, it his belief is that the shooting program is more than that, it is a vehicle to produce a well-rounded individual, in his case a commissioned officer in the U.S. Coast Guard. To that end, he is dedicated to ensuring that his student-athletes are given all the opportunities, encouragement and support needed to excel in the academic, physical, military and athletic aspects of the high-pressure world of a federal service academy.
---
Read more:
Kentucky Wins 2021 NCAA Rifle Championship